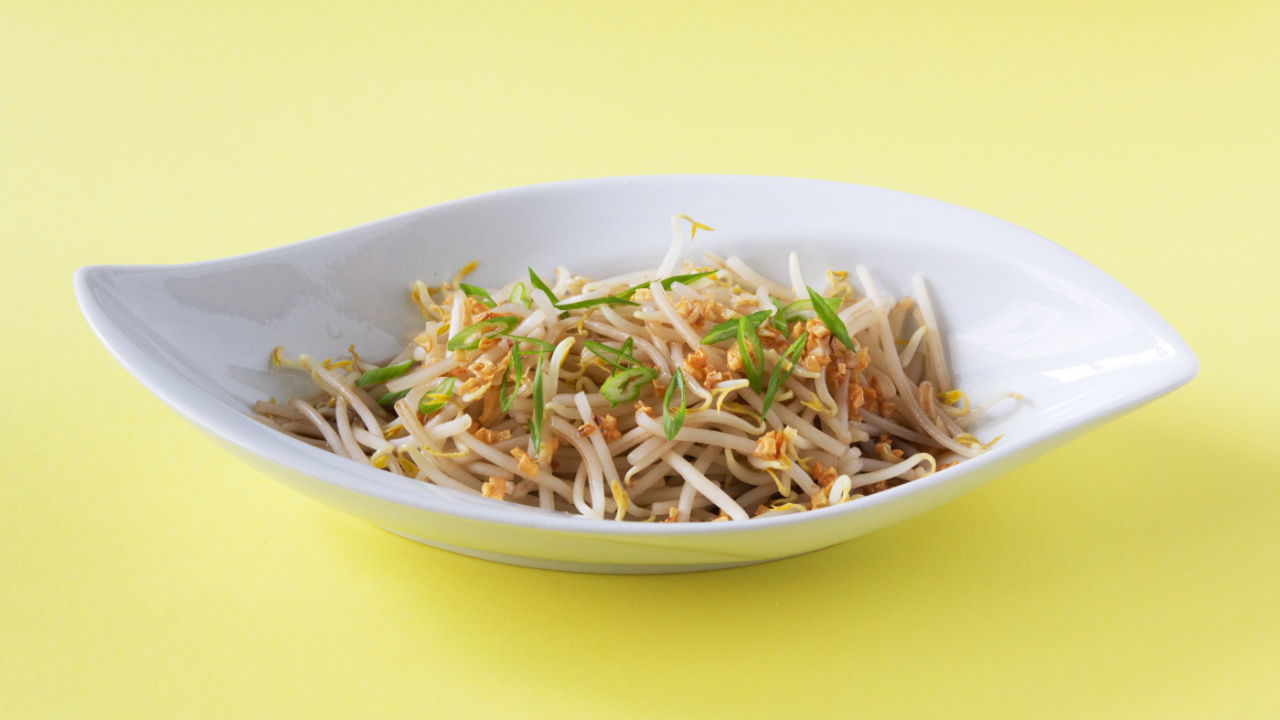 Bean Sprouts with Fried Garlic
Mung bean sprouts or bean sprouts recipe is a favourite healthy vegetarian option which is often paired with Hainanese chicken rice. Drizzle blanched bean sprouts with some soy sauce mixture and fried garlic for a simple meal.
Preparation 5 mins
Cooking 5 mins
Sauteed Bean Sprouts, Bean Sprouts Chinese Style
Malaysian, Singaporean, Thai, Indonesian, Bruneian
---
Ingredients
2

tbsp

oil

1

garlic clove(s)

1⁄2

tbsp

sugar

2

tbsp
light soy sauce

3

tbsp

water

1⁄4

tsp

white pepper

400

ml

water

400

g

bean sprouts
---
Community Food Snaps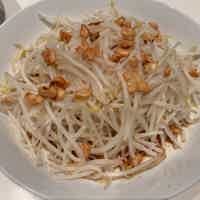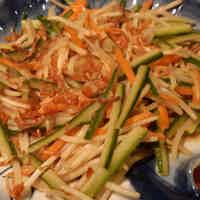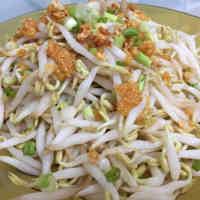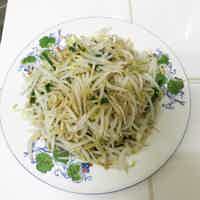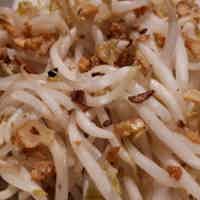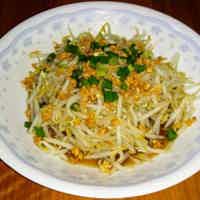 ---
Background
Bean sprouts are usually used as an accompanying ingredient in many Asian dishes especially noodles. Vietnamese cuisine uses bean sprouts generously in their dishes like Pho, for example. However, they are usually served raw. However, in Malaysia, bean sprouts are normally served lightly cooked.
The cooking process is pretty quick as bean sprouts can also be eaten raw. This recipe only calls for the blanching of the bean sprouts for about 60 seconds. That way, the bean sprouts will still maintain its crunchiness. Subsequently, preparing the accompanying sauce requires no more than a minute.
However, I am a little picky when preparing bean sprouts. The roots and beans of the bean sprouts need to be removed. This will take a bit of time but it is well worth the effort as the dish would be clean and looks more presentable. It is highly important to clean bean sprouts well as they can be very easily contaminated. Hence, cleaning and cooking them reduce the risk of contamination. Also, bean sprouts are low in calories yet rich in Vitamin C.
Small bits of fried salted fish, scallions and slices of fresh red chilies are used as garnishing and to enhance the taste. This definitely adds more flavour to the dish besides making it more appetizing. In this recipe, bean sprouts are served with a sprinkle of fried garlic. This dish is also served as an accompaniment with Hainanese chicken rice.
---
Steps to Prepare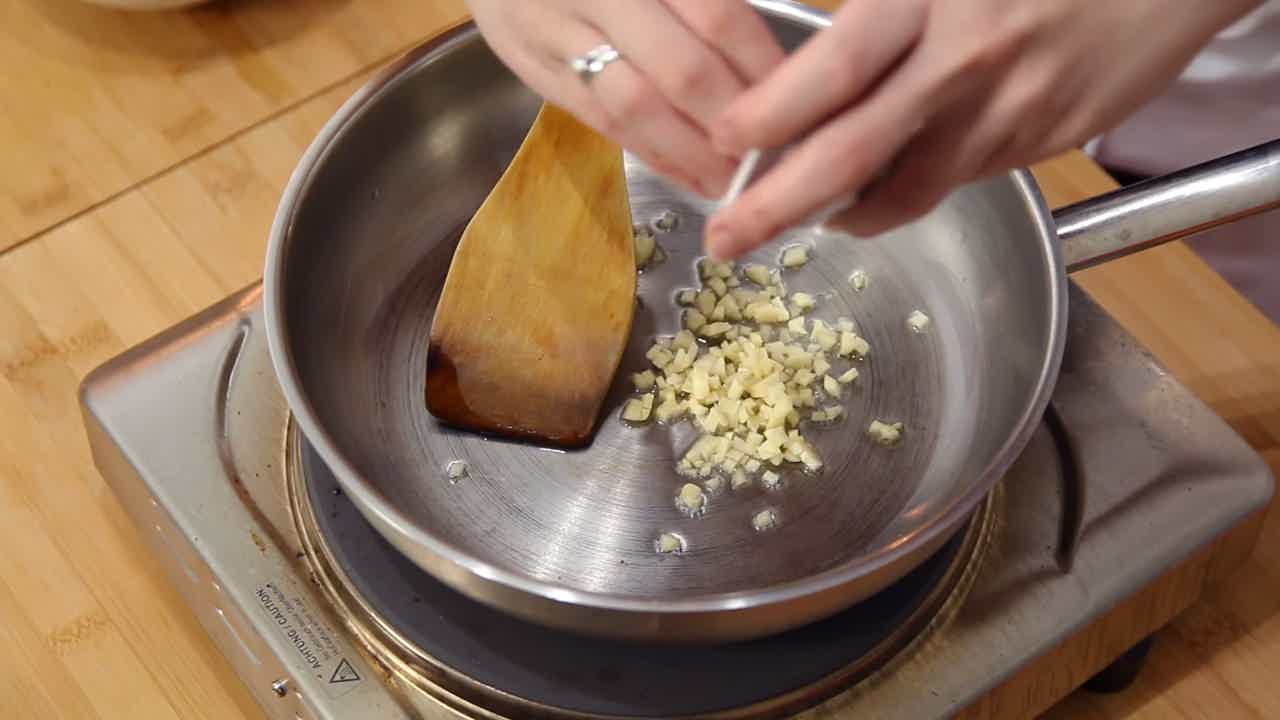 Step 1 of 3
2

tbsp

oil

1

garlic clove(s)
Heat pan over medium heat. Add oil and allow it to heat up. Mince garlic and sauté them until golden brown. Remove fried garlic from oil to set aside.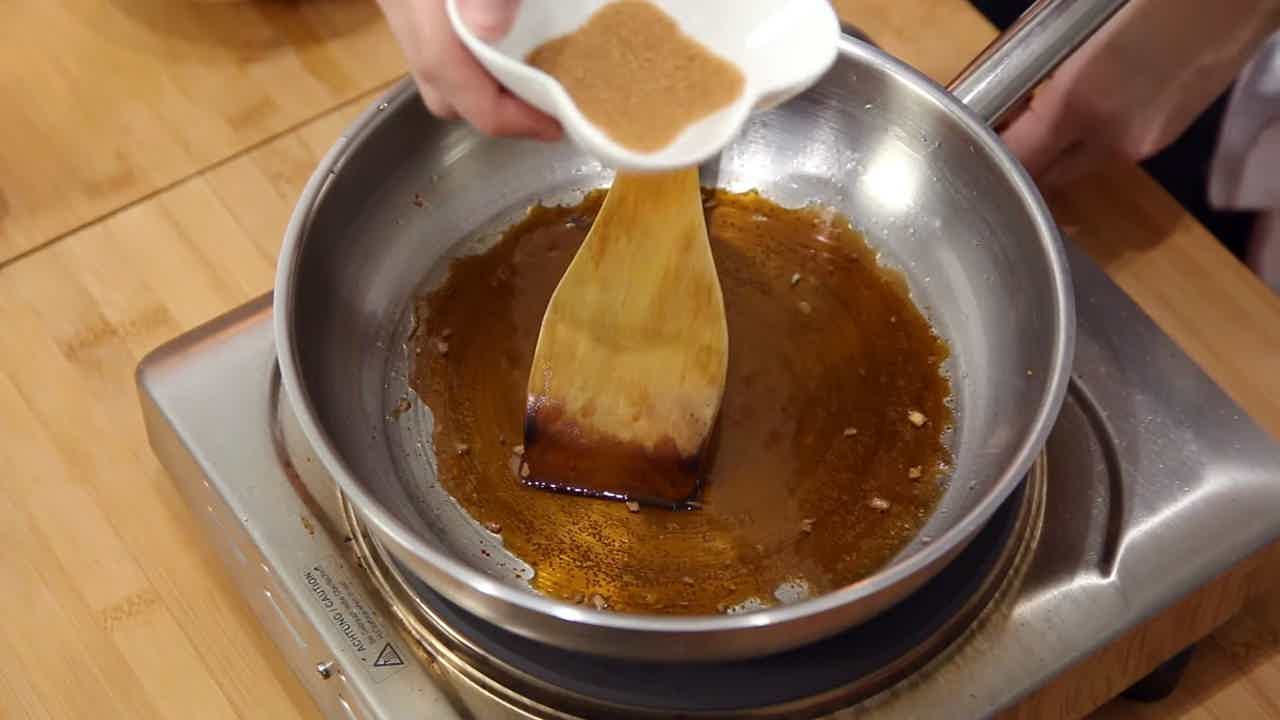 Step 2 of 3
Pour soy sauce, sugar, water and white pepper into a pan. Cook mixture over low heat until sugar dissolves. Set gravy aside.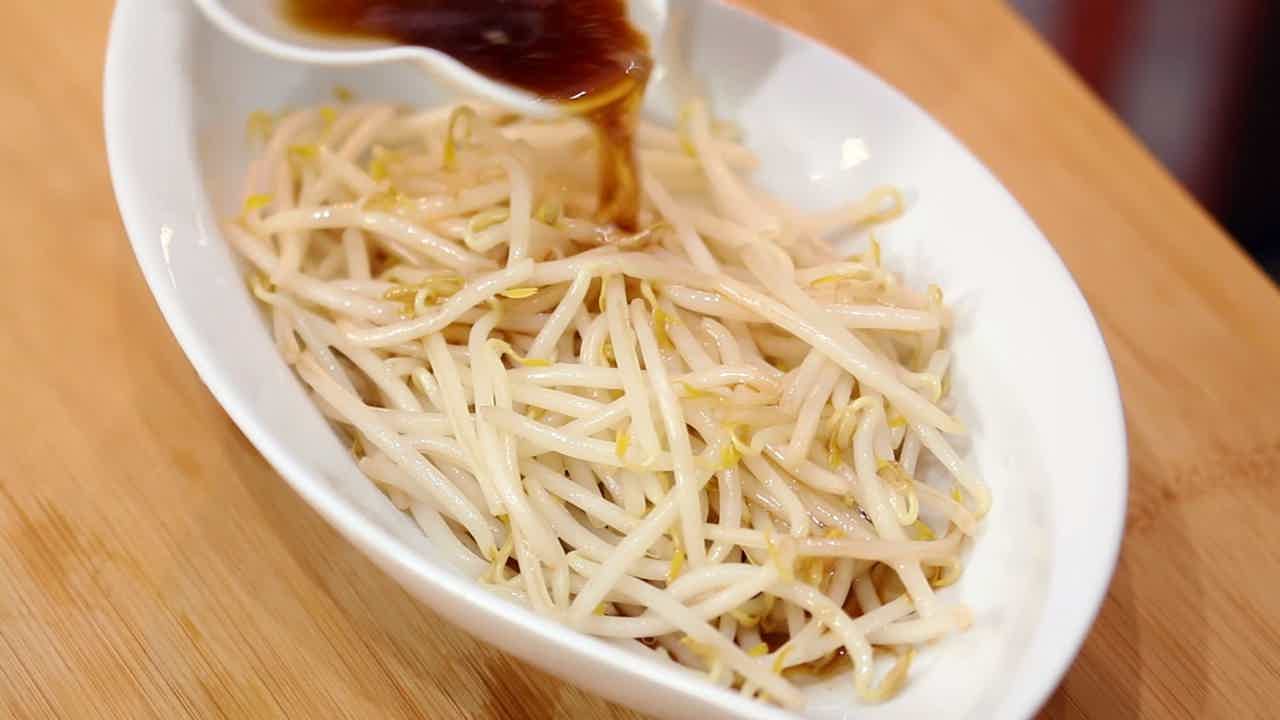 Step 3 of 3
400

ml

water

400

g

bean sprouts
Using the same pan, boil water to blanch bean sprouts for about 60 seconds. Dish bean sprouts out and pour gravy onto them. Garnish with fried garlic.
---
1 Discussions
Give us your opinion!
Log in
and start posting.

4 months ago
Hi Grace! Just wondering where is the stir fry element in this recipe? As I noted the bean sprouts were blanched. 😊
4 months ago
Opps, sharp eyes ;) Edited the title!

4 months ago
Haha! Actually you could do a stir fry version but the control of fire will be a challenge, isn't it? Anyway, I tried your recipe and added a little salted fish! Thanks for this simple and yet delicious dish! 👍
3 months ago
Welcome :D Yes, stir fry is also possible. Simply increase the heat to the highest. That would cook the bean sprouts very quickly and you'll have a delicious plate of stir-fried bean sprouts.