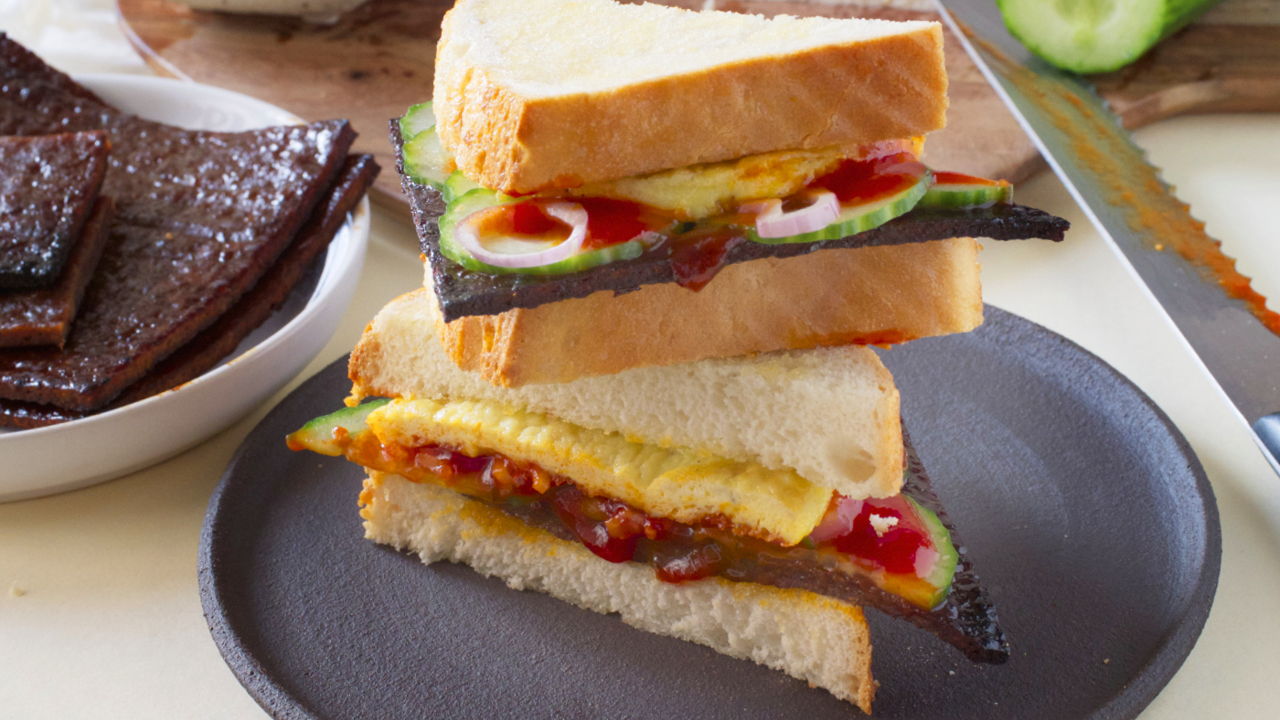 Bak Kwa Sandwich
Leftover bak kwa after Chinese New Year can be made into other dishes and snacks. The simplest recipe using this Chinese grilled meat jerky is to turn it into a sandwich. The sweet and savoury flavours make it extremely tasty.
Total Time
Preparation 5 mins
Cooking 8 mins
Alternate Names
Bak Kwa with Bread
Cuisines
Malaysian, Singaporean, Chinese
---
Ingredients
1

tbsp

butter

1⁄2

shallot(s)

8

cucumber slices

2

tsp

water

1

tsp

honey

1

bak kwa

1⁄2

tbsp

chilli sauce (sweet)
---
Nutrition per Serving
Calories
156 kcal
Carbs
14 g
Fat
12 g
Protein
1 g
---
Food Snaps
Be the first to take a snap! Log in and click the in the top bar.
---
Background
'Bak kwa' sandwich is one the many recipes that can be made using the famous Chinese meat jerky which is high in demand during Chinese New Year. These meat jerkies are sweet and savoury, thus making this sandwich so delectable. In Singapore or Malaysia, bak kwa sandwiches are found at certain food markets. Since these meat pieces can be easily stored for months and reheating frozen bak kwa doesn't take much time, it is most ideal to prepare this sandwich if you are rushing for time. Try this too if you are looking for a quick snack to munch on. It can be eaten as a wholesome meal but this sandwich tastes the best if served during breakfast or supper.
Suitable sauces
Although the meat jerky is flavourful on its own, it needs some sauce to jazz up the flavours and to bring the taste of the other ingredients together. I love adding some sweet chilli sauce to enhance the taste and to get the extra kick the sauce contributes. Besides this, mayonnaise goes really well with sweet chilli sauce. Therefore, it can be added for its mild creamy taste. Other non-spicy sauces such as ketchup and BBQ sauce would work great too. Be creative and just add the sauce of your choice.
Other possible ingredients
In this recipe, cucumber is used to add some crunchiness to the sandwich. Sometimes, lettuce are used instead. Adding a few slices of juicy tomatoes would definitely enhance the taste.
Types of bread
While toast is the most common bread used for making this sandwich, I would highly recommend focaccia, a special Italian bread which has the texture of a pizza dough. Its oily surface and the flavourful dough do make the sandwich taste better indeed compared to toasts. So, if you are able to get hold of them, do try it out. Otherwise, using fluffy sweet buns to make mini burger-like snacks is great too.
---
Steps to Prepare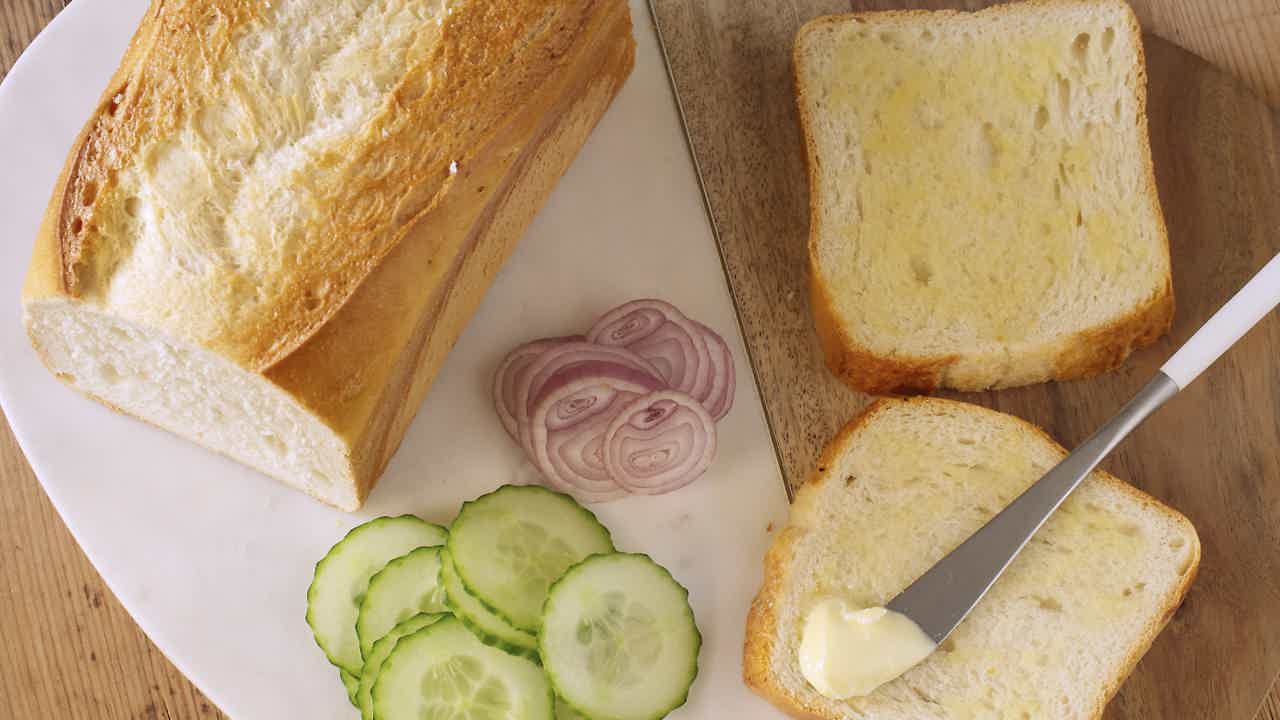 Step 1 of 4
Prepare bread and vegetables
1⁄2

tbsp

butter

1⁄2

shallot(s)

8

cucumber slices
Slice two pieces of toast bread and spread butter on both sides. On a pan heated at medium heat, toast both sides of the bread until slightly browned. Meanwhile, slice shallots and cucumbers.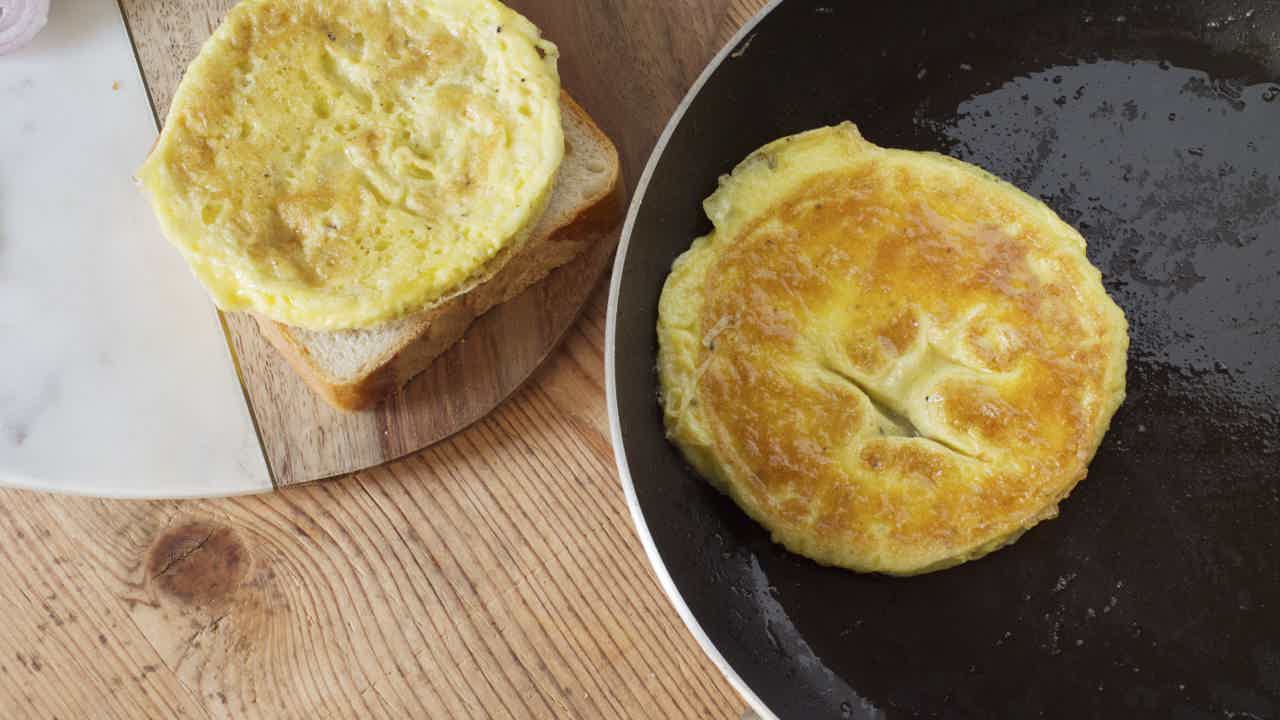 Step 2 of 4
Fry omelette
Beat an egg using a fork. Over medium heat, melt butter to fry the beaten egg. Set aside.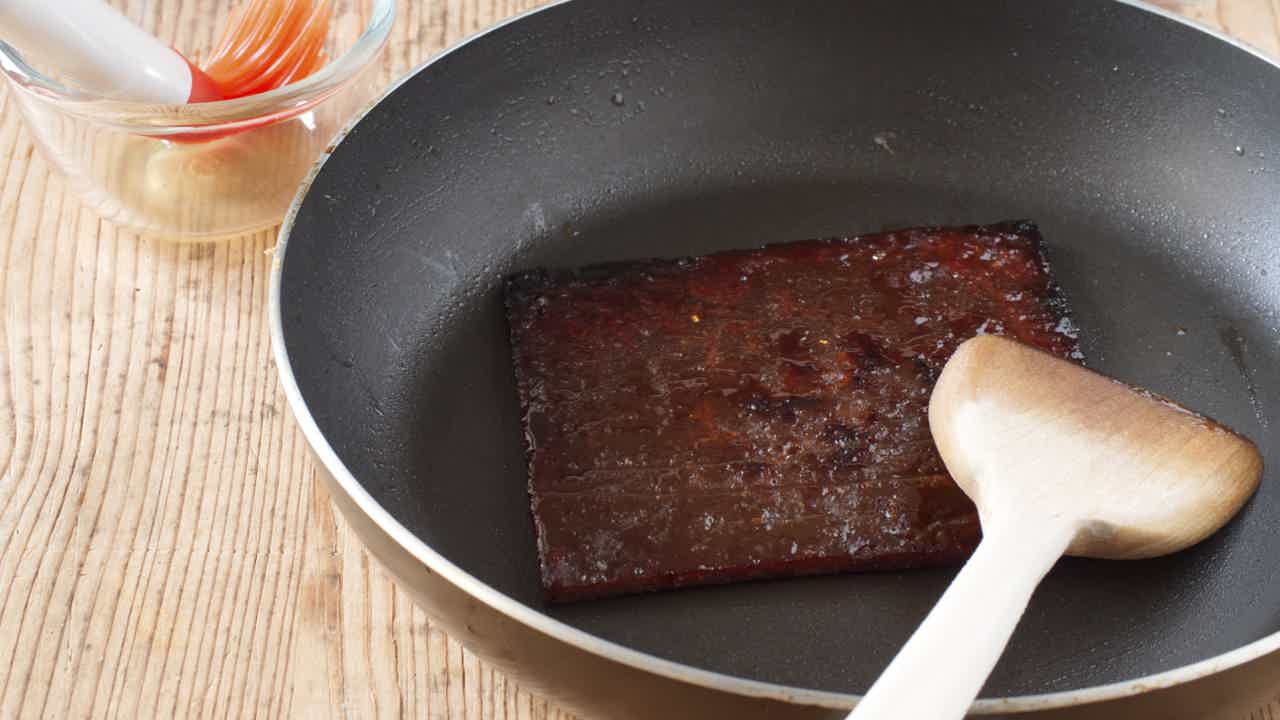 Step 3 of 4
Reheat bak kwa
2

tsp

water

1

tsp

honey

1

bak kwa
In the same pan, reheat bak kwa over medium heat. No oil is needed. If bak kwa appears to be dry, brush some honey and water mixture onto the surface.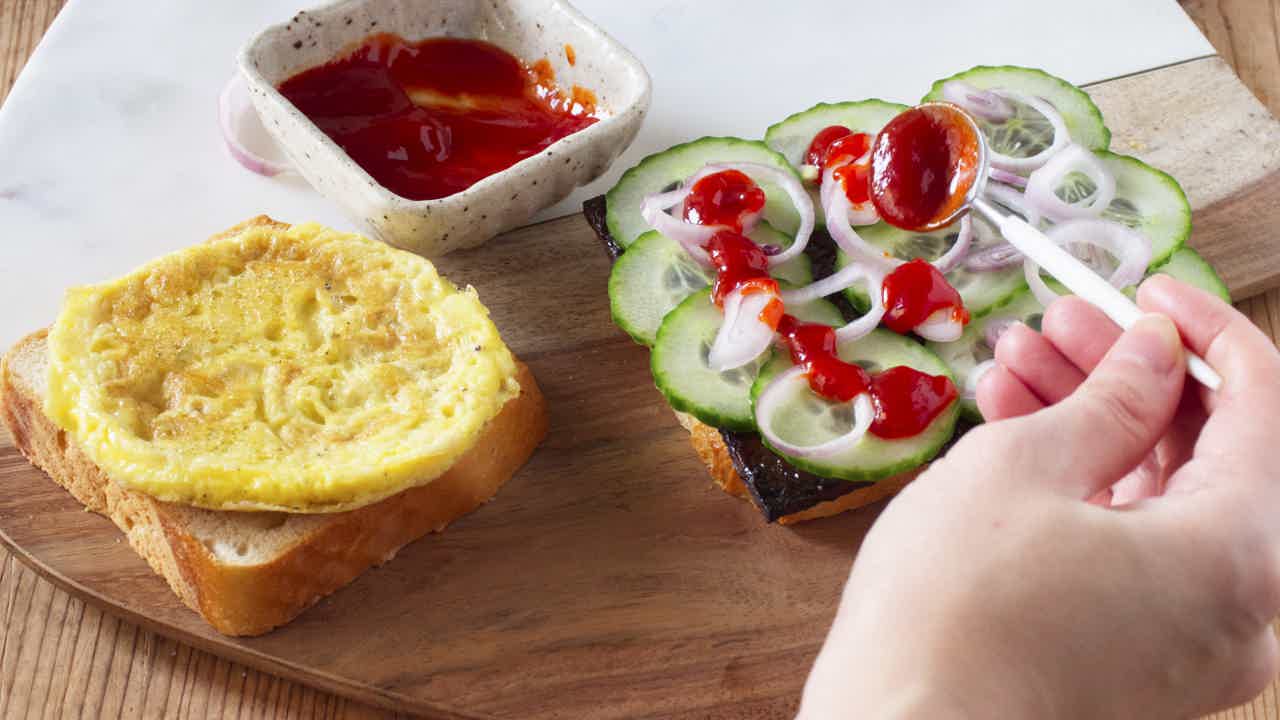 Step 4 of 4
Assemble sandwich
1⁄2

tbsp

chilli sauce (sweet)
Place bak kwa, sliced shallots, sliced cucumbers, chilli sauce and fried omelette between two pieces of toast. The sandwich can be packed for later consumption.
Published: February 22, 2019
---
0 Discussions
Give us your opinion! Log in and start posting.