Based on 665 ratings Watch Now
Ingredients
A
1

yellow onion(s)
3 cm

ginger
2

garlic clove(s)
B
550 g

chicken meat
1

tomato(es)
1 tbsp

turmeric powder
250 ml

water
3 tbsp

tomato sauce
—

salt
—

oil
Background
This is one of my personal favourites. The saltiness and spiciness of the wonderfully thick tomato sauce make this dish explode with flavours to tantalize your taste buds. Do not mistake this dish with other sweet sour dishes. This is a totally different flavour altogether.
I adore the slight hint of spiciness in the dish. Normally, chicken meat is mixed with plain flour before they are fried. In this recipe, turmeric is added to the flour. The addition of the turmeric enhances the flavour of the fried chicken meat, thus could be eaten just as they are. If you are someone like me who loves flooding your plate of rice with gravy, this is the perfect dish for you!
Ayam Masak Merah is also known as: Spicy tomato chicken
Steps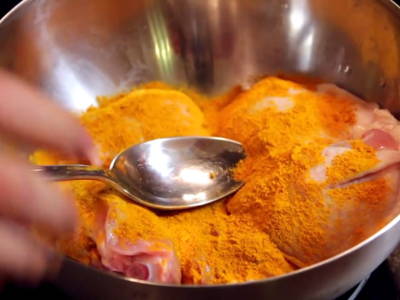 Step 1/4
Marinate chicken meat with turmeric powder and a few dashes of salt for 15 minutes.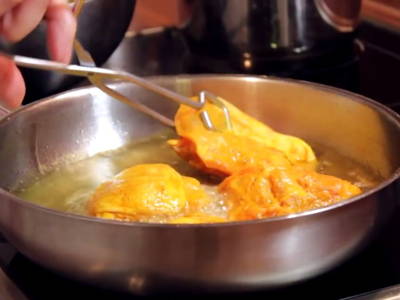 Step 2/4
Fry chicken meat after they had been marinated for 15 minutes.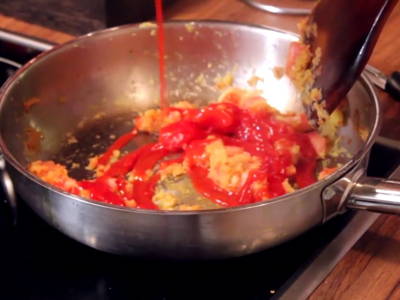 Step 3/4
Blend ingredients (A). Sauté blended ingredients until fragrant and then, add the diced tomato. Also, add 3 tablespoons of tomato sauce.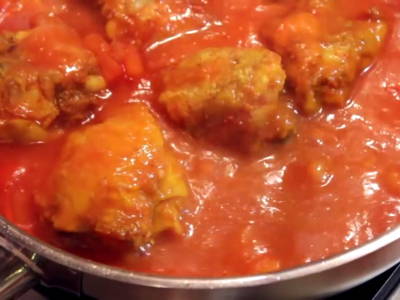 Step 4/4
Once the gravy starts to boil and thicken, add the fried chicken meat. Stir until the gravy reaches the desired thickness.