CNY cookie recipes can be easy and fuss-free. When it comes to festivity like Chinese New Year, we all enjoy having a variety of cookies. Here are recipes which are so simple even for first timers or just casual bakers. Trust me, your family and friends will be impressed!
This is the perfect recipe if you need a recipe that is as easy as ABC. These cookies can be prepared fast. Simply mix and shape it without any special tools. If I have to explain the texture, it is incredibly crumbly. Adjust the recipe to double or triple the amount of ingredients because you'll want more. Ann made 3 trays! How about you? Enjoy making them together with your family.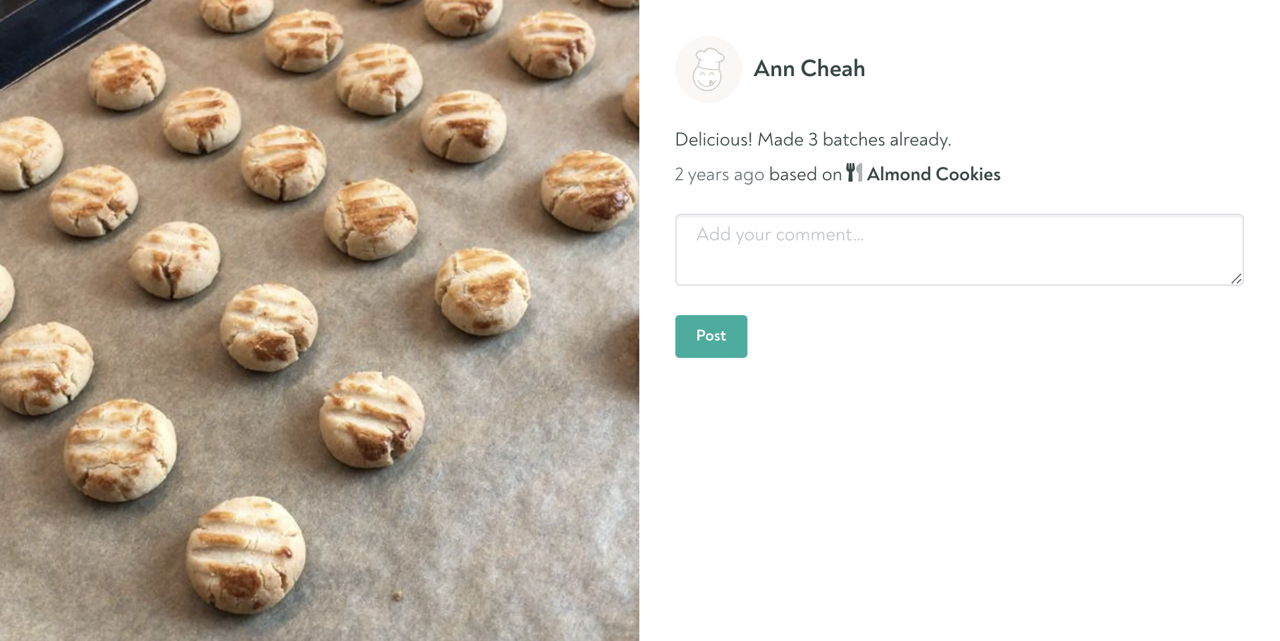 Peanut cookies is a classic CNY cookie. Nutty, light and super addictive, this recipe happens to be eggless and vegan friendly too! In just 2 steps, this recipe shows you exactly how to create that traditional cookie you have been enjoying as a child.
This cookie is known as Honey Joys by the Aussies. They are literally bringing the joy of honey to a new level. The thought of honey in a crunchy form is not absurd at all because it is exactly what honey cornflake cookies are. They are loved by children and adults alike. Cheryl said they are highly addictive that she needed to adjust the recipe up to 10x to keep up with her family!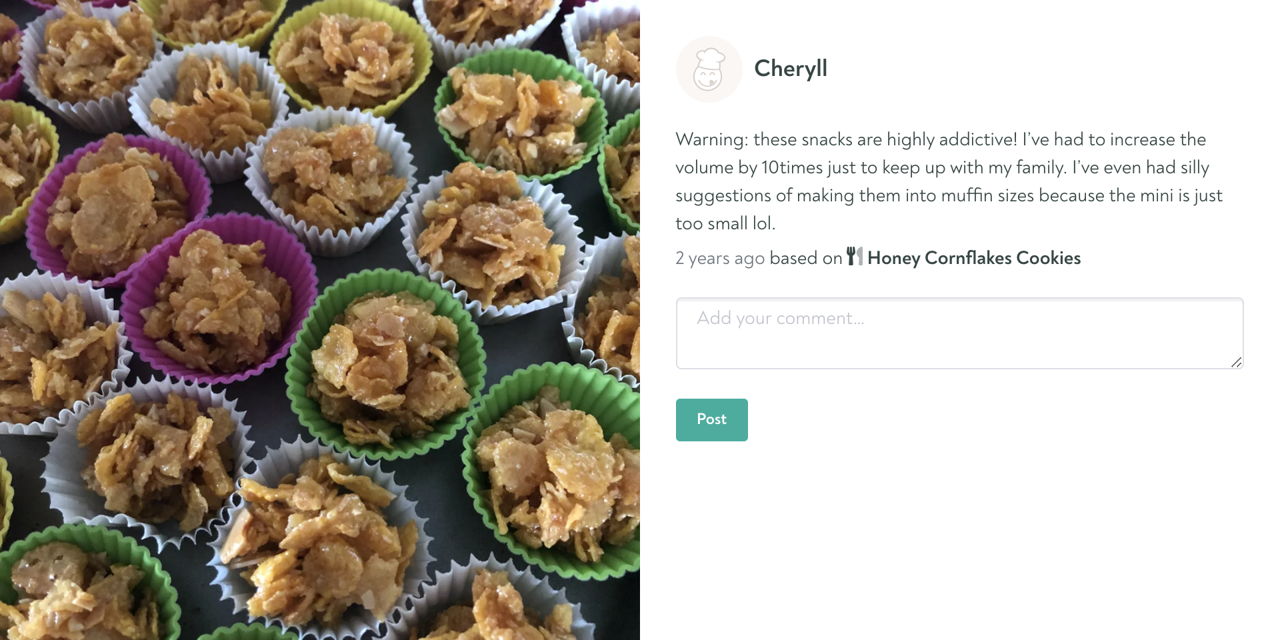 Have extra cornflakes? Mix it into some rich butter dough! In just 3 steps, these extremely crunchy cookies can be made with ease. If you prefer cornflake cookies with dough instead of honey cornflake cookies, this recipe is a winner. As another classic CNY cookie, you can find this variation of cookies sold everywhere during the festive seasons.
I know, I know, this is the queen of all CNY cookies. You may think that it is difficult to make. Well, there are a few short-cuts. Pineapple jam is best if you want to make it from scratch but they are also sold ready-made specifically for pineapple tarts. In this foolproof pineapple tart recipe, the cookies are completed in just 5 steps. The crust is crumbly and simply melts in the mouth. As Elaine commented, it's really foolproof!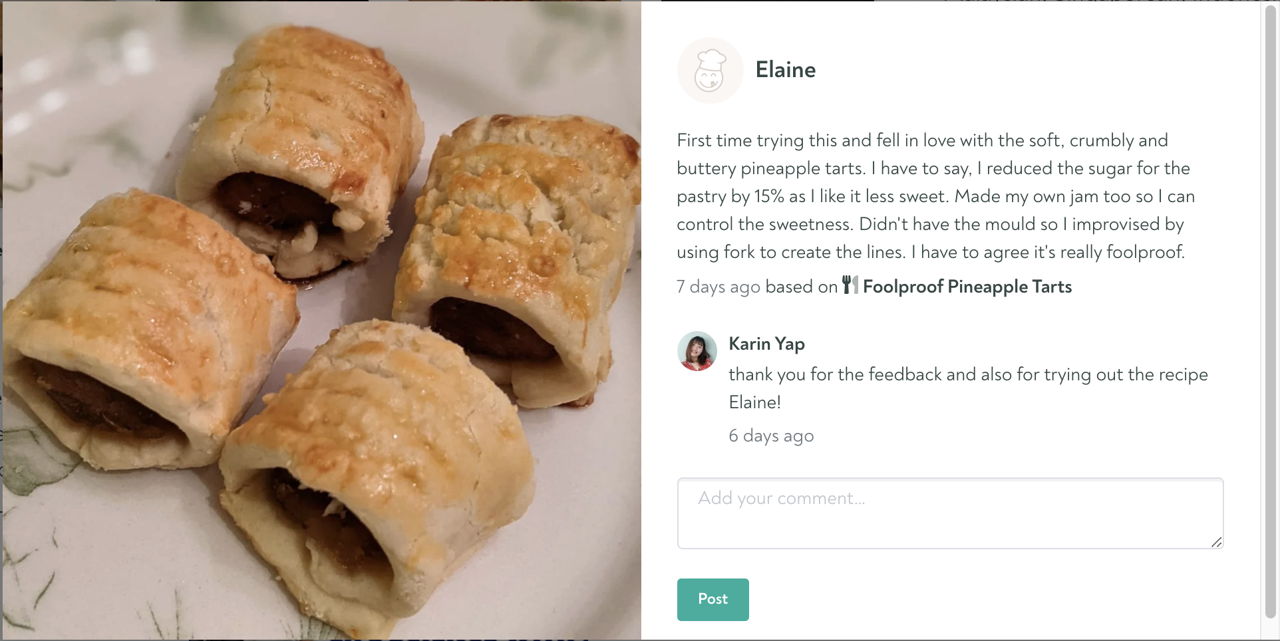 Who says you cannot have freshly baked cookies on the first day of Chinese New Year? Heard of icebox cookies? They are cookies where the dough is kept chilled in the refrigerator. Whenever you are in need of a fresh tray of cookies, just slice the dough and bake them. This quick coffee almond cookies recipe has that exact concept. You can always make an extra batch to have it frozen, thawed and baked whenever needed. These cookies are crunchy, fragrant and have a tasty almond crunch at every bite.
Could this be the easiest cookies ever? It's another recipe where you just need to combine the ingredients with very little possibility for errors. Using only 5 ingredients which you may already have in your kitchen, you would be making the most addictive cookies you have ever tasted! Do not take my word for it but Lionel said that!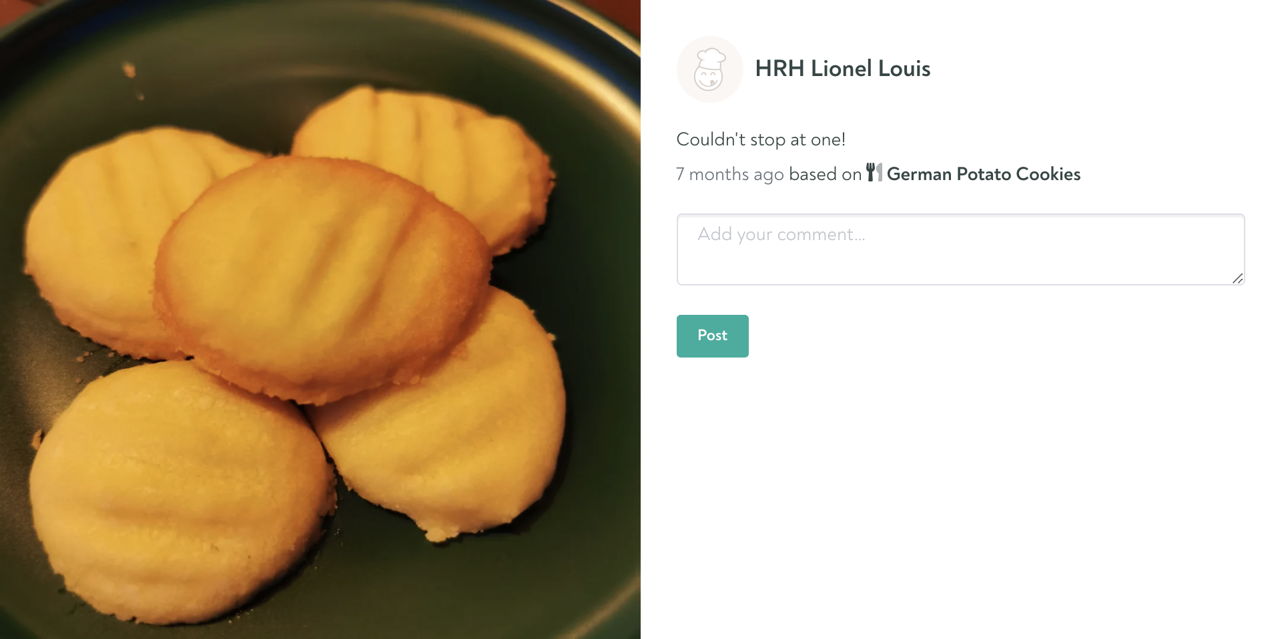 Green pea cookies are traditional staples you see during the festivities. If you think that it sounds unappetizing, you are definitely wrong! You actually cannot taste the typical vegetable flavour in it. They are nutty, mildly sweet and crumbly. Absolutely a treat when it comes to cookies!