Vegetable curry with coconut milk is a tasty treat especially when eaten with plain white rice. Usually sold at economy rice food stalls known as cai png in Singapore or zhap fan in Malaysia, this dish is filled with a variety of vegetables with different textures.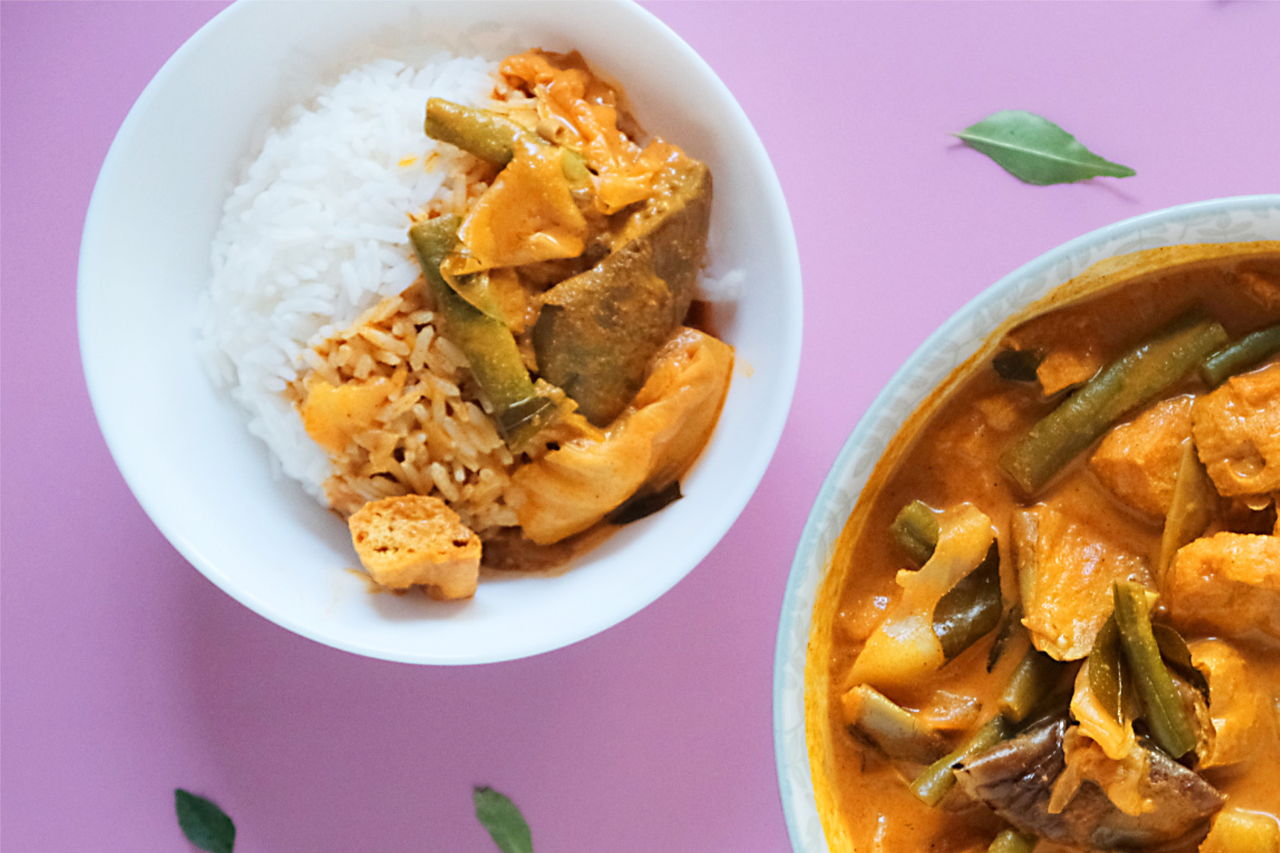 Cooking this curry at home does not take long and there is no need to use a slow cooker as it can be done on the stove within 35 minutes or quicker. Above all, it is a versatile dish.
Help! Which curry powder to use?
This may be the biggest question but do not let it confuse you. This recipe works well with any type of curry powder. Whether it is Thai or Indian curry powder, they both work deliciously. Here, I used a curry powder mixture which is sold specifically for cooking curry vegetables. It has a combination of coriander, cumin, fennel seeds, turmeric, chilli, salt, white pepper, clove, cinnamon, nutmeg and dhal (yellow lentils). Here is the colour of the curry powder, just for comparison.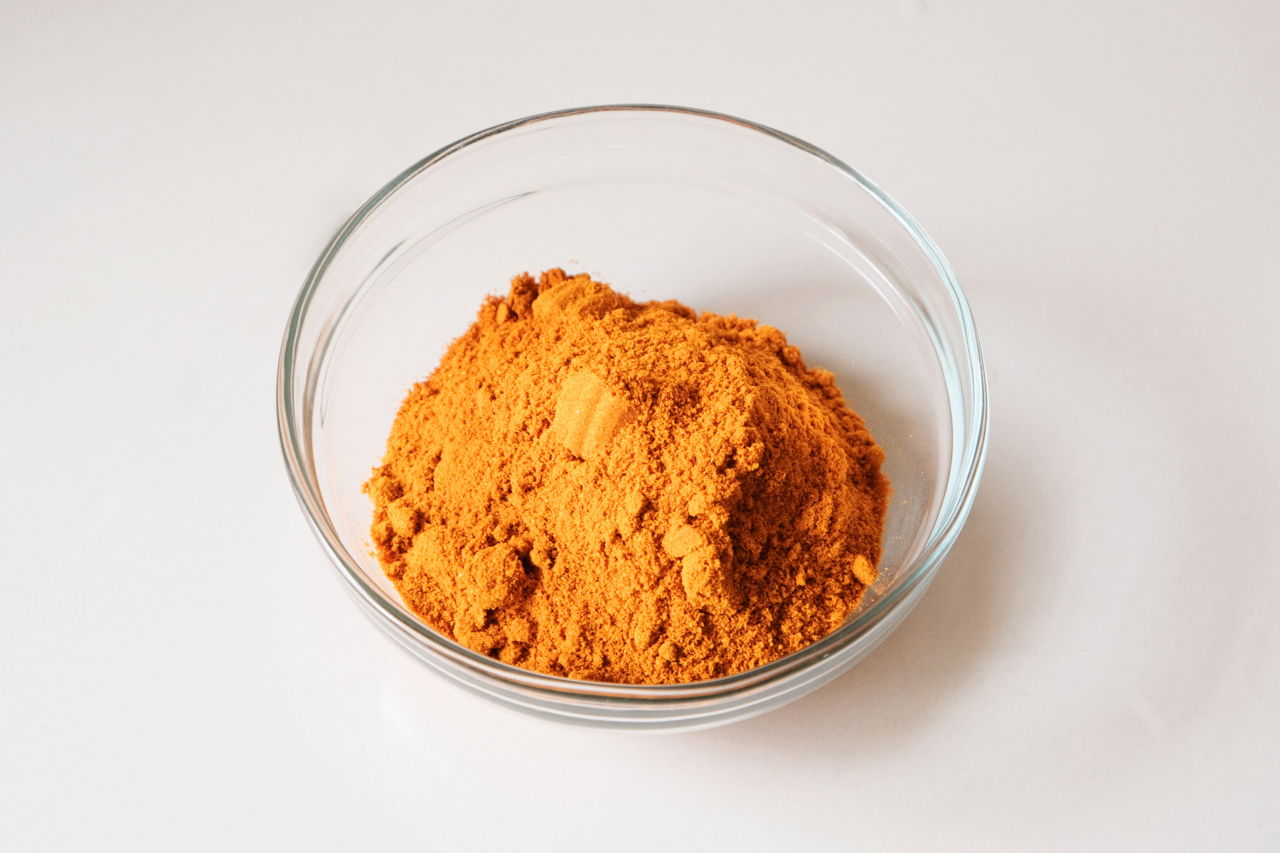 While such a special curry mixture is sold in local wet markets in Singapore or Malaysia, you can also use any curry mixture of your choice. Curry powder or paste meant for meat can be also be used in this recipe. Some curry powder consist of alliums such as garlic and ginger. Check the ingredients before buying because this will not be fitting for a strict Buddhist vegetarian.
Types of vegetables and tips
Aubergine, cabbage, long beans and tofu puffs are classic ingredients used in vegetable curry. Tofu puffs are fried tofu pieces which are airy and soak up the delicious curry during the cooking process. Cut the vegetables into similar sizes or some may be undercooked or overcooked if they are uneven.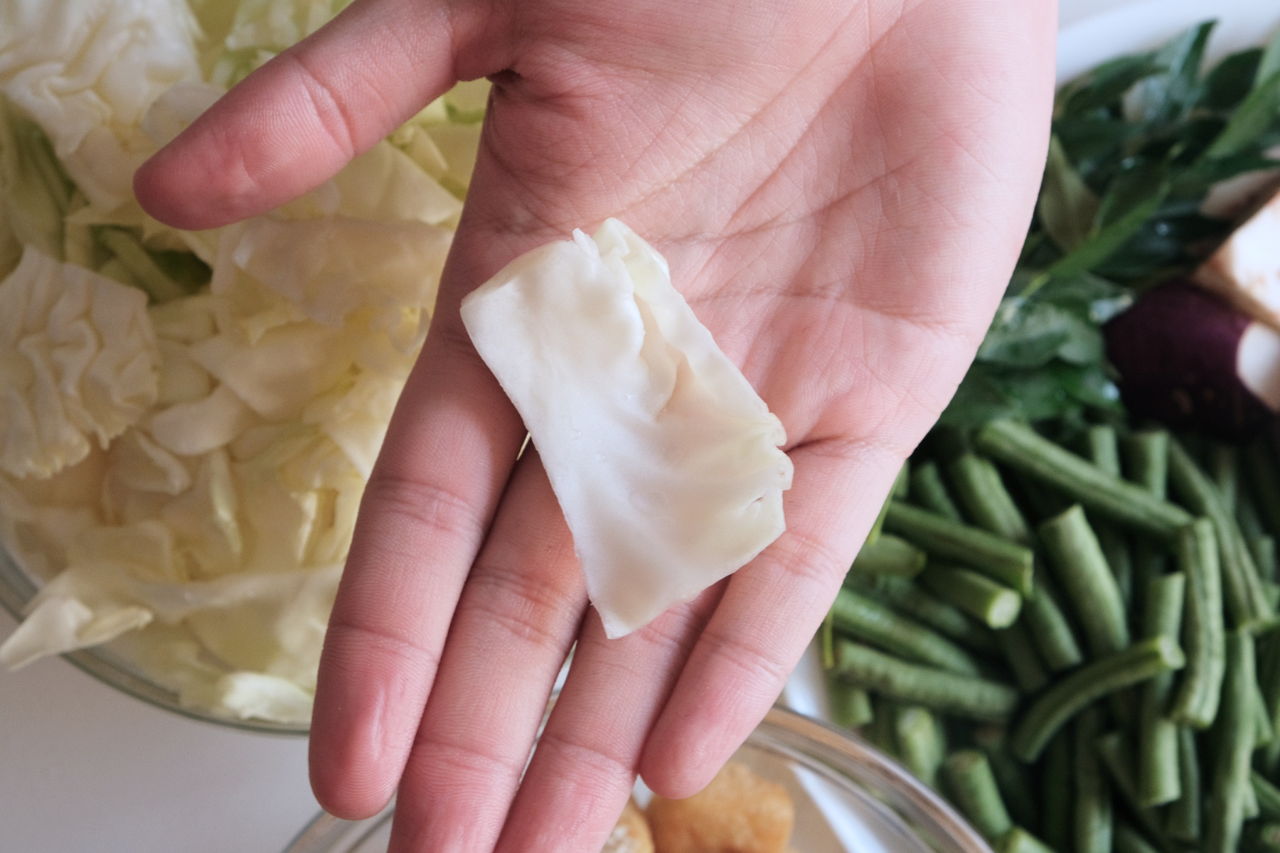 If you plan to use aubergine as well, I would recommend to slightly fry them to get rid of the raw taste before adding to the curry.
Other vegetables or legumes which are suitable for this curry are broccoli, cauliflower, chickpeas, potatoes and green peas. Frozen mixed vegetables taste really good in this curry too. As I had mentioned, it is a versatile dish.
Substitute for curry leaves
In many curry dishes found in Malaysia and Singapore, curry leaves are added for its fragrance. It is a cooking tip that was picked up from the local Indian descendants. If you cannot find fresh curry leaves, try searching for dried curry leaves or get the substitute here. Otherwise, kaffir lime leaves or lemon grass will add a wonderful fragrance to the curry too.
To freeze vegetable curry
This curry freezes very well. Make a big batch and portion them in airtight containers to freeze for up to 6 months. Remove the frozen curry from its container, then steam for at least 20 minutes or until hot before serving.
To add coconut milk or not
Most often, we love coconut milk in our curries. Sautéing the curry powder in coconut oil will assist in elevating the coconut flavours. However, if the high content of saturated fats is your concern, opt for soy milk instead. For a lighter curry with a hint of tartness, add some tamarind paste.
How to serve?
With rice, of course! However, do not stop there. There are many options. I enjoy it with simple stir-fry noodles or even bread.