Sweet chilli chicken pasta is what you need to have on those nights when you just need something quick yet delicious after a tiring day.
The sweet, savoury and tangy flavours blend in so well with the pasta. For those who generally love Asian flavours, Pollo Piccante is a must try. In Italian, pollo brings the meaning of chicken while piccante means piquant.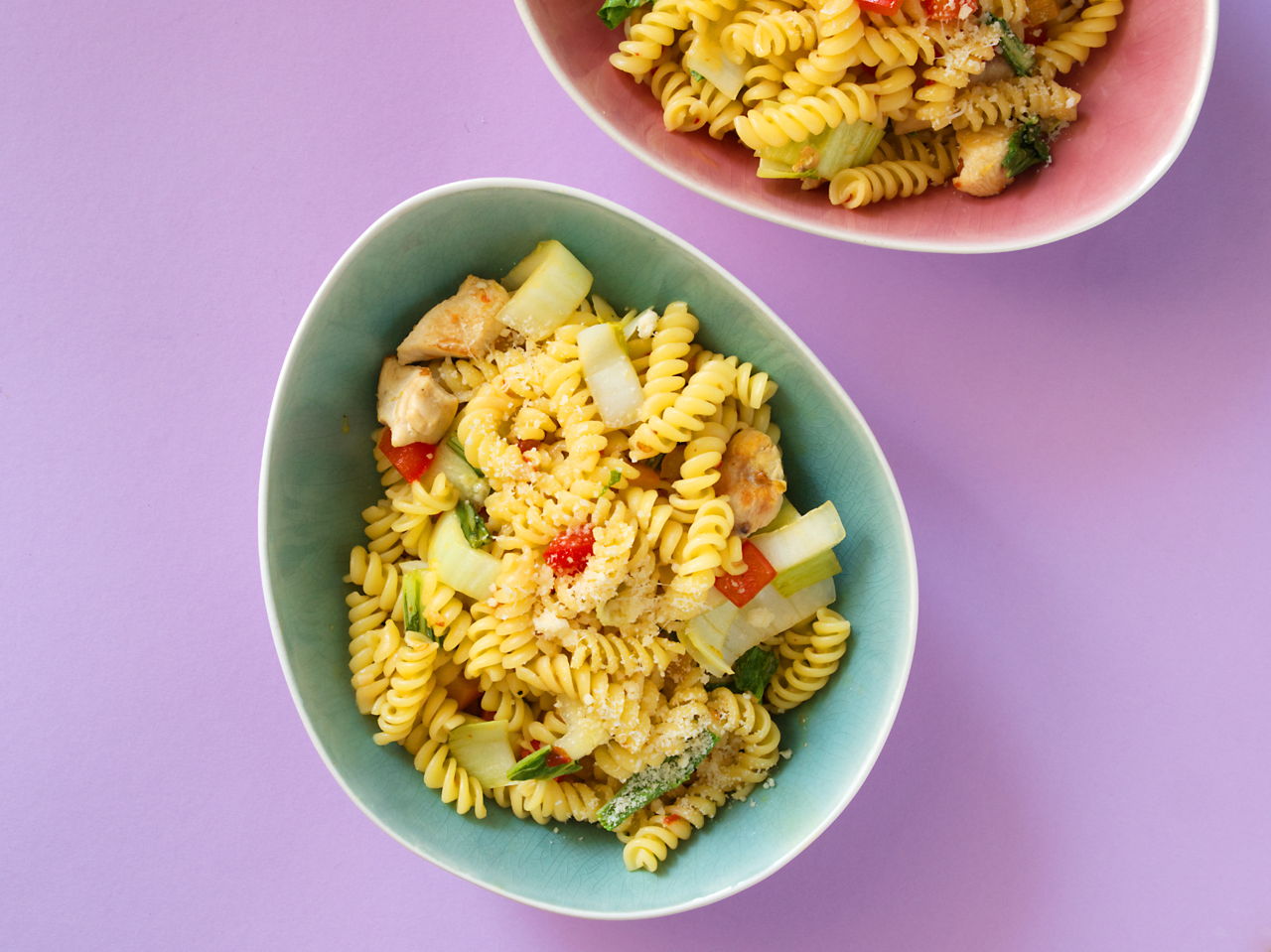 When it was first introduced in Vapiano, an German-Italian food chain, I was skeptical. Using a dipping sauce as a pasta sauce didn't feel right somehow but to my surprise, I fell in love with the dish.
Since Vapiano's staff cook in front of the customers, it's easy to see what goes into the dish and to recreate them at home. To bring out the best in the dish, follow the tips below.
Is this pasta dish spicy?
Sweet chilli sauce may be bought or homemade. It is usually more sweet and tangy than spicy. An equal amount of orange juice is added to the dish to reduce any spiciness contributed by the sweet chilli sauce, if any.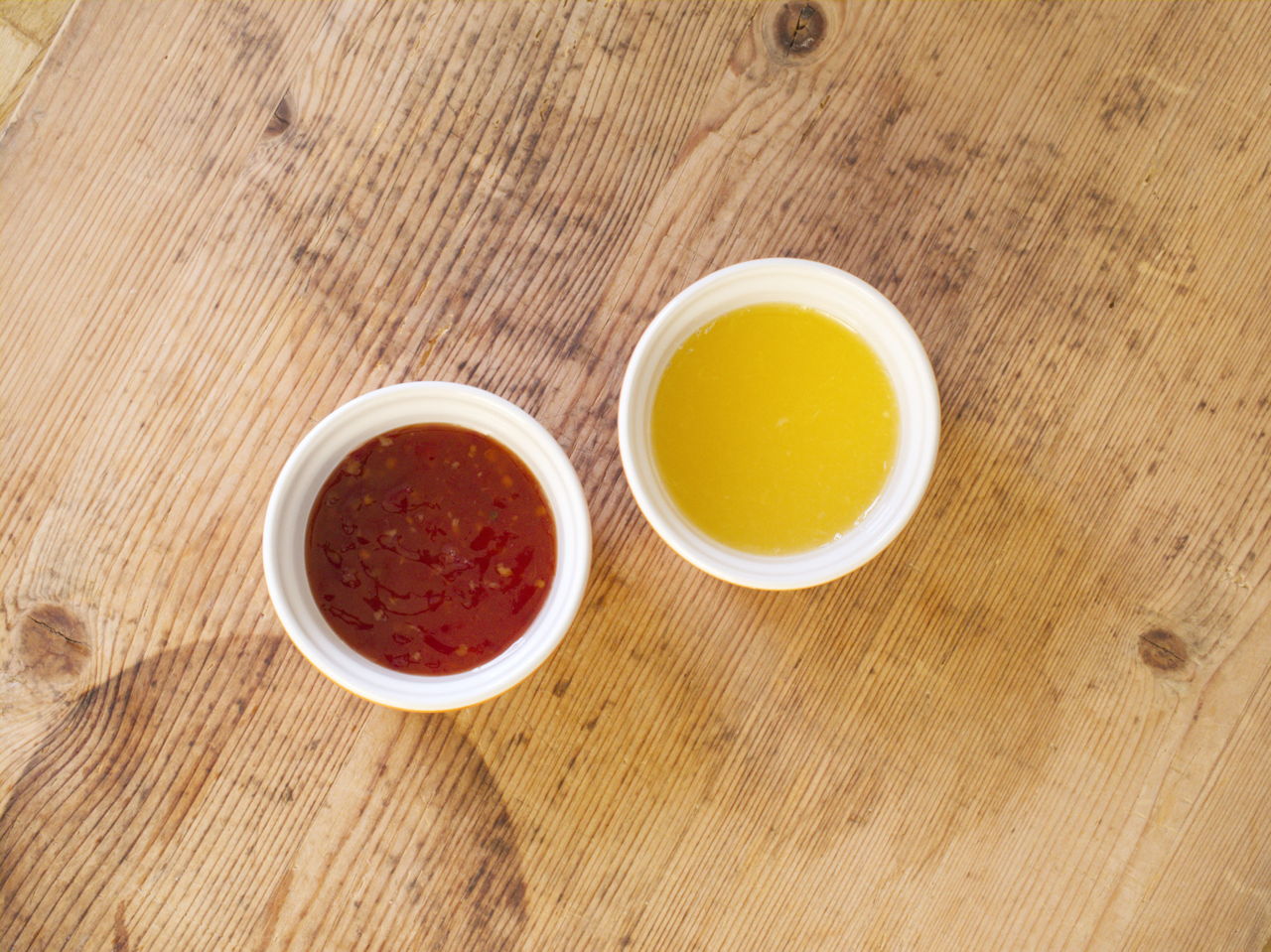 It is suitable for those who don't prefer spicy dishes. The dish itself is made optionally spicy. Slices of fresh bird-eye chillies are added for some heat. Otherwise, chilli flakes or dried chillies may be added for the extra spice.
Fresh orange juice
I use only fresh orange juice in this recipe. You can opt for bottled orange juice as well.
Sear chicken breasts
Vapiano chefs start the dish by searing the chicken breasts. Browning the chicken meat gives it a charred texture which allows it to coat more sauce. Searing is done best in a non-stick pan.
If a stainless steel pan is used, do heat the pan over medium to high heat. Then, sprinkle a few drops of water and if they 'dance' on the pan, add oil.
This helps to season the pan to create a non-stick layer. However, if the water droplets hiss and evaporate, it means the pan is not properly heated yet.
Best type of pasta
The combination of sweet chilli sauce and orange juice is not as thick as the typical tomato or cream based sauce. Therefore, choosing pasta with strong patterns help to capture more sauce ensuring each pasta is coated thoroughly. My favourite has got to be fussilli as seen in the photos or gigli.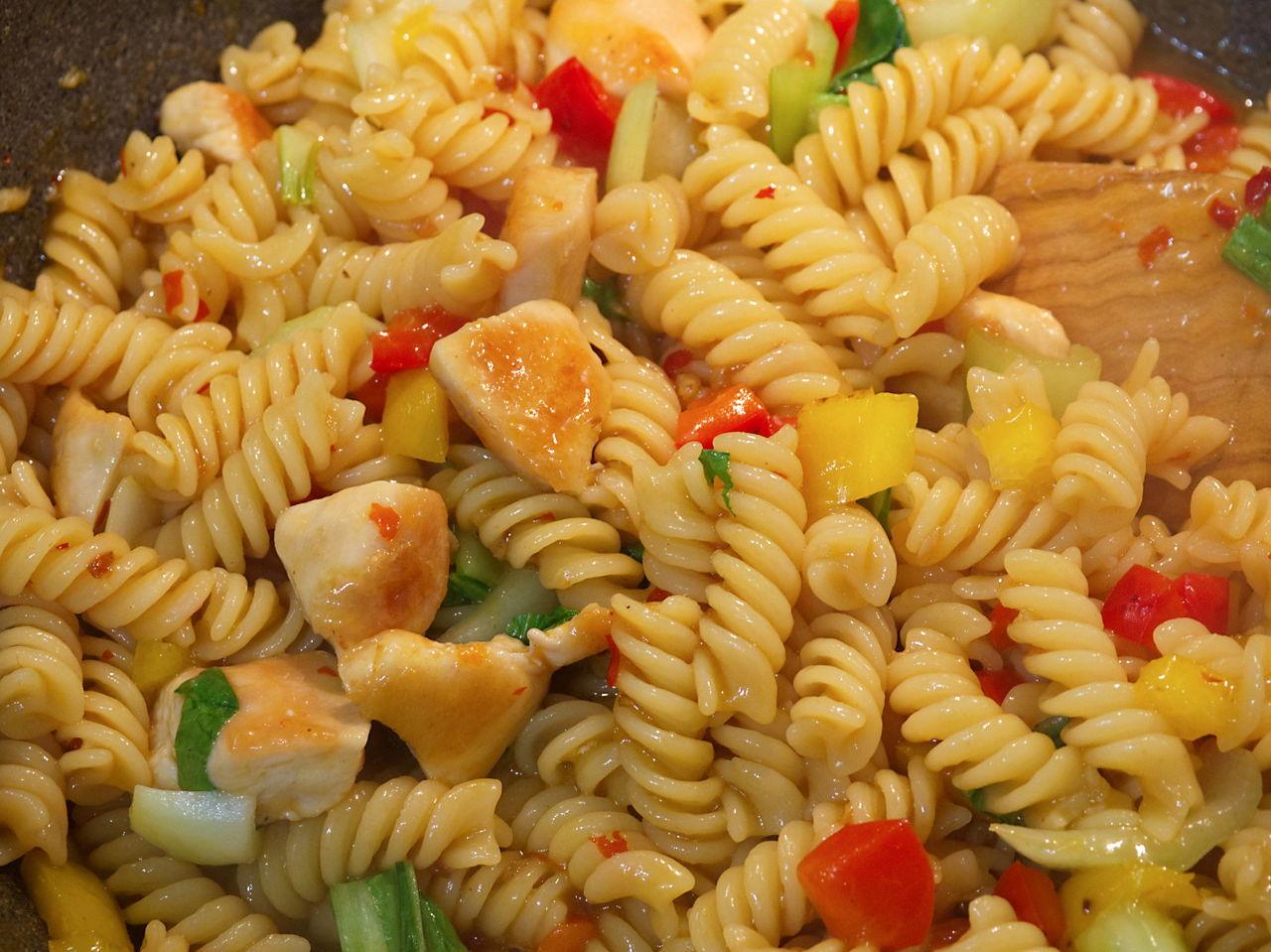 Cheese pairing
When you order this dish at Vapiano, parmesan cheese will be served along with it. If you don't like its pungent smell which can be quite off-putting, try using some shredded gauda cheese instead.
Its mild flavour and smell pair very well with the tangy sauce.