Based on 1708 ratings Watch Now
Ingredients
A
250 g

minced meat
1 tsp

sugar
1 tsp

sesame oil
1 tbsp

soy sauce
1 tbsp

shaoxing wine
2 tbsp

Tianjin preserved vegetables
0.5 tbsp

corn flour
2 tbsp

water
—

pepper
—

scallions
Background
If you are not familiar with the term "economy rice", it is a stall selling an array of dishes to go with plain white rice. One is charged according to the types of dishes chosen and the price is normally economical. Somewhat similar to a buffet but the difference is that you pay for what you have taken.
As for this recipe, there is another version where egg is mixed together with the minced meat. I really love this dish because it is so simple to prepare. The fact that it takes only a short preparation time makes it perfect for after work when you crave for a fuss free home cooked meal. Have it together with some rice and a simple plate of vegetables, that sums up a wholesome meal. Just remember to rinse the preserved vegetables before using as I found them a bit too salty for my liking.
Substitute pork with chicken meat if that is your preference. It is optional to add the wine. Without it, the taste would still be marvelous and appetizing.
Steps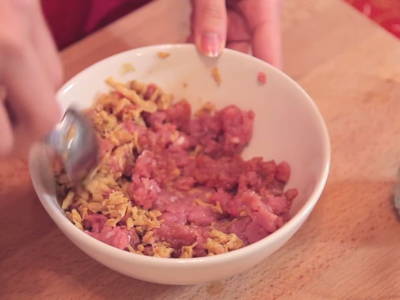 Step 1/2
Mix minced meat with sesame oil, sugar, soy sauce, Shaoxing wine and preserved vegetables. Add cornflour and water mixture into minced meat.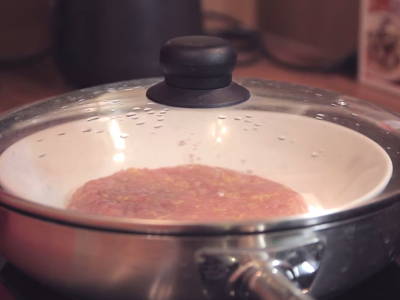 Step 2/2
Place minced meat on a plate and steam for 30-40 minutes. Serve hot.