Spaghetti Puttanesca
Spaghetti with olives and capers is known as Spaghetti Puttanesca in Italy. This easy spaghetti recipe for spring, summer or after work uses tomatoes, olives, capers and garlic. This light and simple noodle recipe is definitely a to-go dish for a fast and fulfilling meal.
Total Time
Preparation 10 mins
Cooking 20 mins
Alternate Names
Spaghetti with olives and capers
Cuisines
Malaysian, Singaporean
---
Ingredients
250

g

spaghetti

1⁄4

tsp

salt

1

yellow onion(s)

2

garlic clove(s)

24

cherry tomatoes

2

tbsp

olive oil

15

g

capers

4

peppers (preserved)

30

g

olives
---
Food Snaps
Be the first to take a snap! Log in and click the in the top bar.
---
Background
Spaghetti Puttanesca has an impolite back story because of its name. The direct translation of the term 'puttanesca' is whore, hence, calling this dish 'Whore's spaghetti'. Originating from Naples, prostitutes were said to be cooking this spaghetti using ingredients they get easily while luring their new customers with the dish. It might be a myth but I can assume you, this dish is definite must try.
Can I substitute capers and olives?
No. Capers and olives are the main flavours in spaghetti puttanesca. Capers, which are pickled flower buds, are generally salty. This also applied to pickled olives which are equally salty. Therefore, no salt is needed in the preparation of this dish.
Can I substitute preserved peppers?
Yes. Since the preserved peppers are added for its spiciness, you can substitute it with chilli powder or dried chillies. If you are unable to stomach spiciness, go easy on the preserved peppers. In this recipe, I used 4 of them which caused the dish to be rather spicy. With a dash of black pepper, this dish is good to go.
While I was browsing for simple recipes last summer, a friend who lives in Italy (who cooks exceptionally great Italian food) generously shared this recipe with me. No exact measurements of the ingredients were given but I somehow figured out the correct amount. We enjoyed it so much and it has now became a staple dish at home. My husband loves it because of the olives and the delectable sauce while I enjoy cooking this due to its simplicity. There you go, a happy meal with very little effort.
---
Steps to Prepare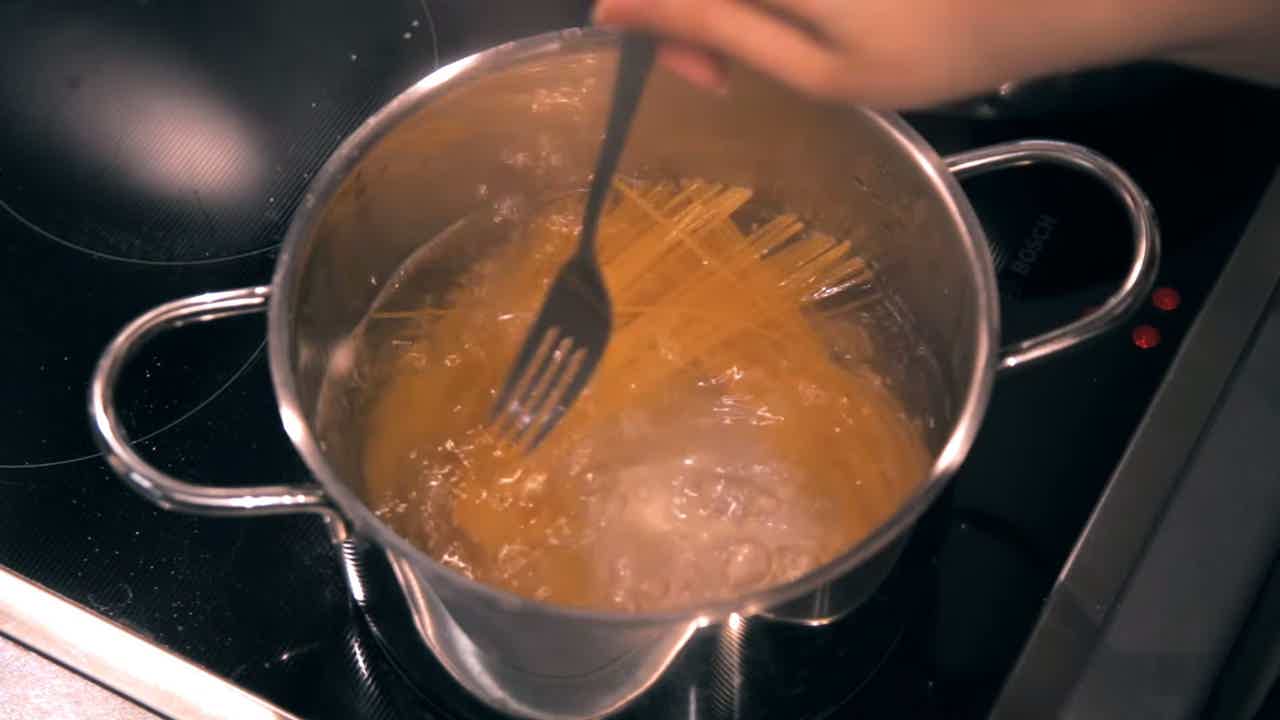 Step 1 of 3
250

g

spaghetti

1⁄4

tsp

salt
Boil spaghetti with a pinch of salt until al dente. Refer to packaging for instructions.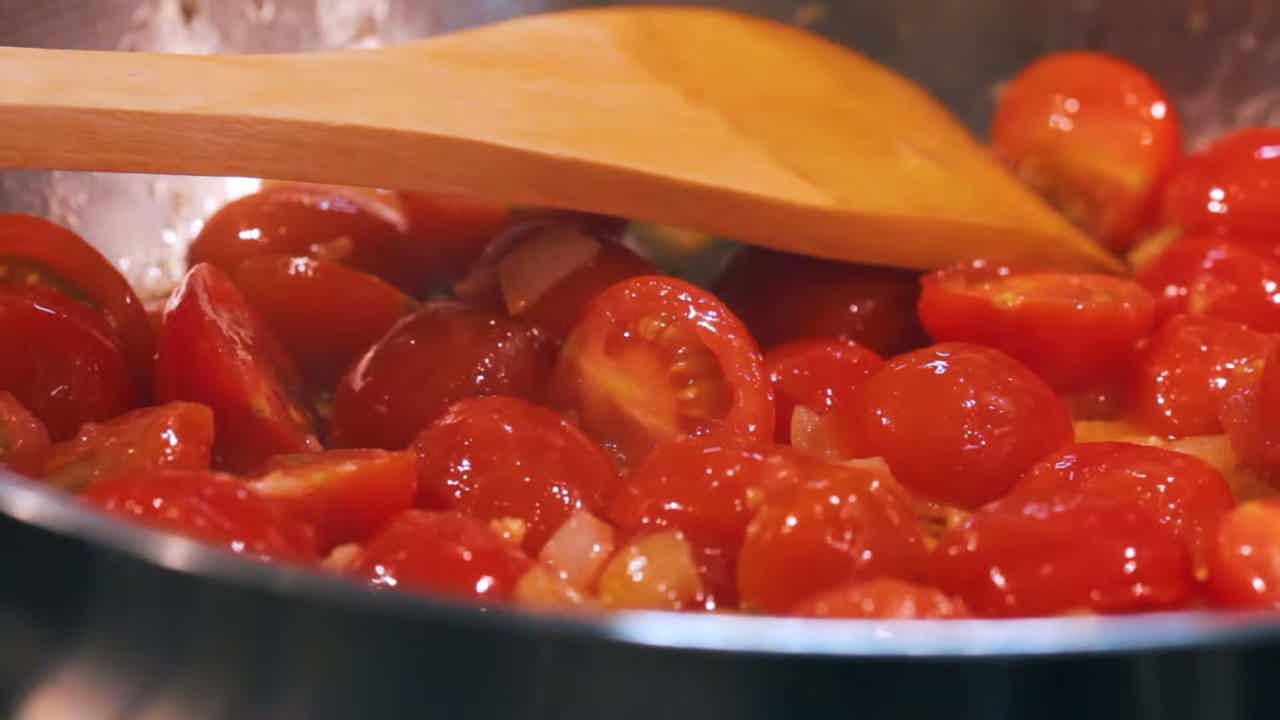 Step 2 of 3
1

yellow onion(s)

2

garlic clove(s)

24

cherry tomatoes

2

tbsp

olive oil
Sauté chopped onions and garlic with olive oil until fragrant at low to medium heat. Do not overheat or it would be bitter. Add halved cherry tomatoes to pan and allow them to cook with the lid on. Stir every 5 minutes until they softened.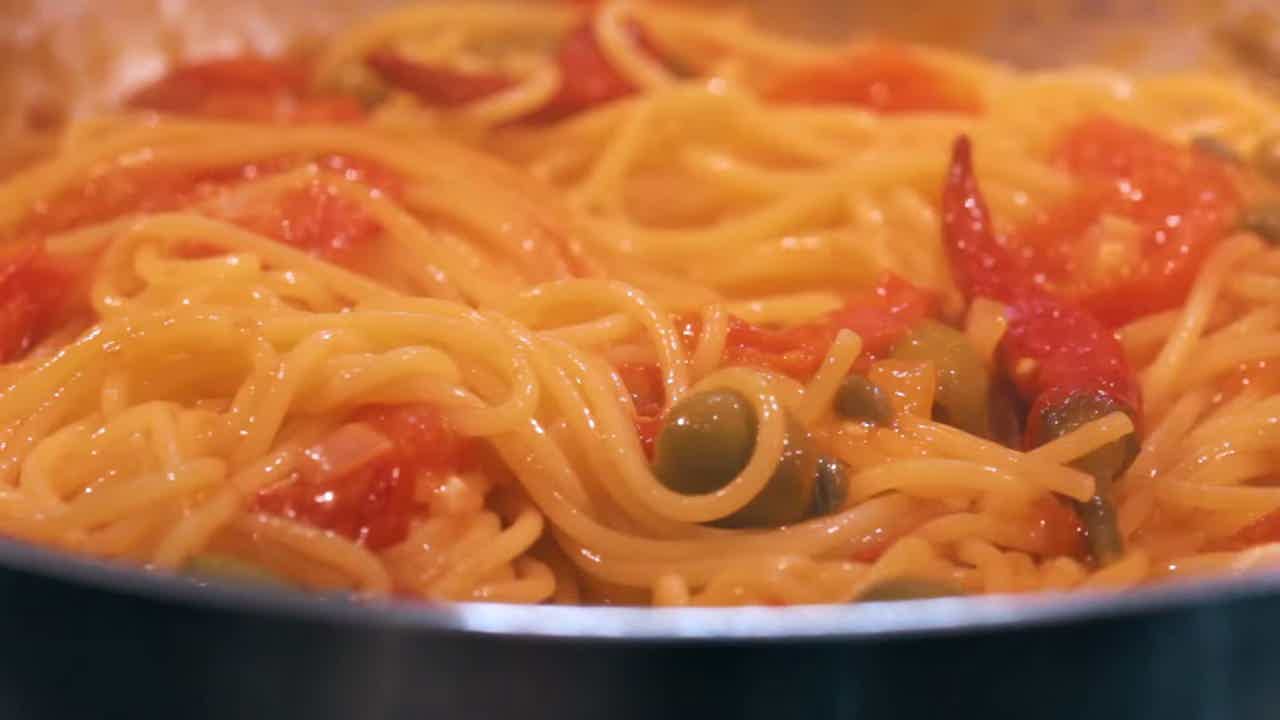 Step 3 of 3
15

g

capers

4

peppers (preserved)

30

g

olives
Add capers, olives and preserved peppers. Mix evenly. Turn off the stove. Add al dente spaghetti to the sauce. Mix well.
Published: April 17, 2016
---
0 Discussions
Give us your opinion! Log in and start posting.