Muah Chee
Chewy and springy glutinous rice snack coated with sesame seeds or peanuts. These glutinous rice snack balls are one of the many fantastic street food found in Malaysia.
Preparation 15 mins
Cooking 20 mins
Chinese Mochi, Glutinous Rice Ball Snack with Sesame Seeds, 麻糍
Malaysian, Cantonese, Singaporean, Chinese, Taiwanese
---
Ingredients
5

tbsp

sesame seeds

50

g

peanuts

30

g

sugar

5

tbsp

black sesame seeds

1

tbsp

oil

10

g

corn flour

120

g

glutinous rice flour

1⁄4

tsp

salt

200

ml

water
---
Community Food Snaps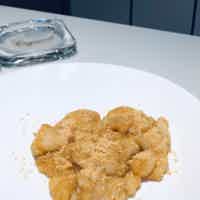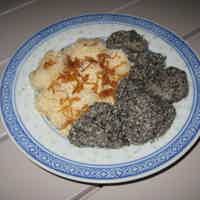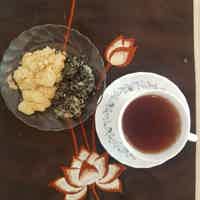 ---
Background
If you have not tasted it before, 'Muah Chee' is very similar to mochi. Both 'muah chee' and mochi are made using glutinous rice flour. 'Muah chee' uses long grain glutinous rice flour while mochi uses short grain glutinous rice flour.
'Muah chee' is usually displayed in big trays of glutinous rice dough and then cut into smaller pieces before being coated with sesame seeds. The cutting and coating of the soft and chewy snack is done very quickly with a rhythm that is simply interesting to watch. 'Muah chee' comes in various flavours and coated in a mixture of sugar and sesame seeds or peanuts. The last time I had 'muah chee' was during my trip to Penang. I am sure you watched the part in my Penang food tour video where I raved about the delectable 'muah chee' I had. That delicious warm and sweet 'muah chee' still lingers in my memory.
Ever since tasting those delicious 'muah chee', I knew I had to create a video to share the recipe. When I was younger, the glutinous rice snack that was sold was plain but these days, there are so many different flavours such as pandan, mango, lychee and many more to choose from. However, let's make it simple in this video. Of course, you can flavour the batter according to your preference but most importantly, 'muah chee' has got to be chewy and springy at the same time.
The secret to bouncy muah chee
The secret to making the best muah chee lies in the step after steaming the batter. Once it is removed from the steamer, the dough has to be stirred throughly until it becomes springy. Take note that this step is a must and should not be skipped! This glutinous rice snack can be rather sticky but the additional oil helped make the dough smooth and makes cutting them easier. Homemade shallot oil definitely made the 'muah chee' very aromatic.
Ingredients to prepare in advanced
Prepare the sugar and sesame seeds/peanut mixture in advance and store them separately in airtight containers. Sesame seeds and peanuts release oil that melts the sugar. As for muah chee, it is best to prepare it on the day of consumption.
How to store muah chee
If there are leftovers, they can be kept in the refrigerator for up to five days. Steam them before serving because this glutinous rice snack tastes best when served warm.
---
Steps to Prepare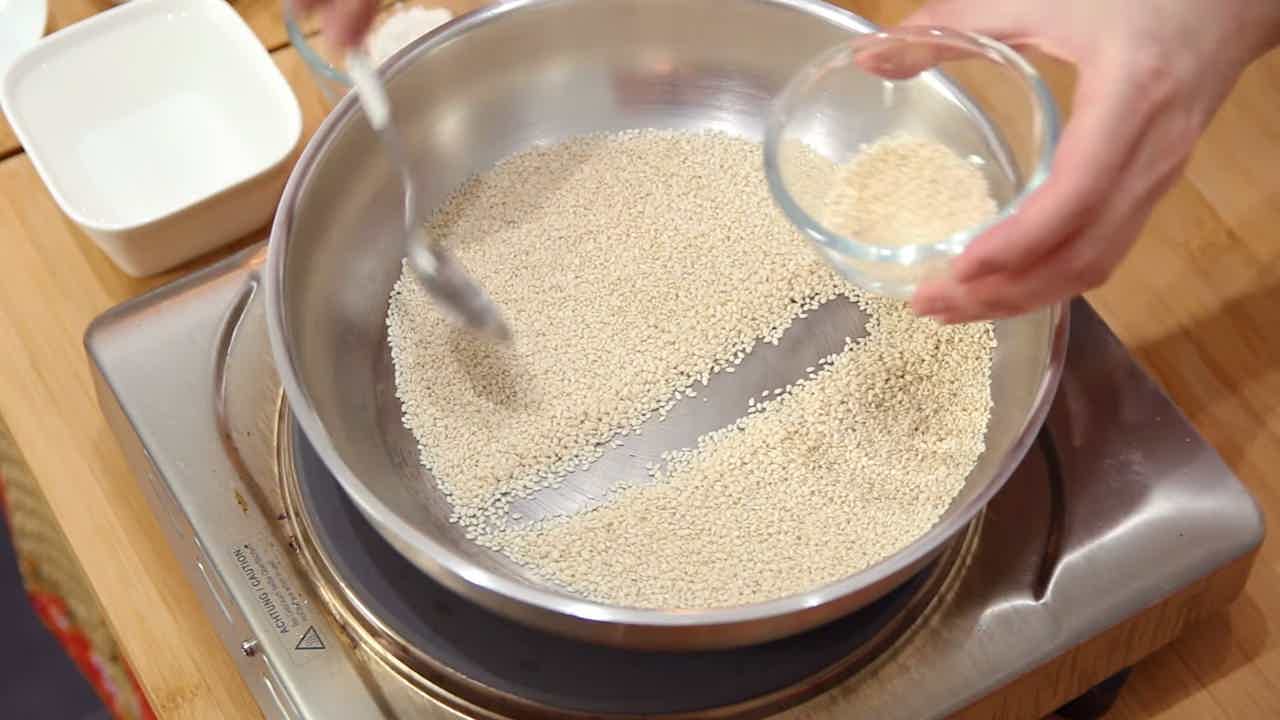 Step 1 of 4
5

tbsp

sesame seeds

50

g

peanuts

30

g

sugar

5

tbsp

black sesame seeds
Toast sesame seeds and peanuts. Crush/blend peanuts and sesame seeds after toasting. Mix sugar and black sesame seeds, white sesame seeds or peanuts according to the ratio of 2:1. This will prepare three different flavours.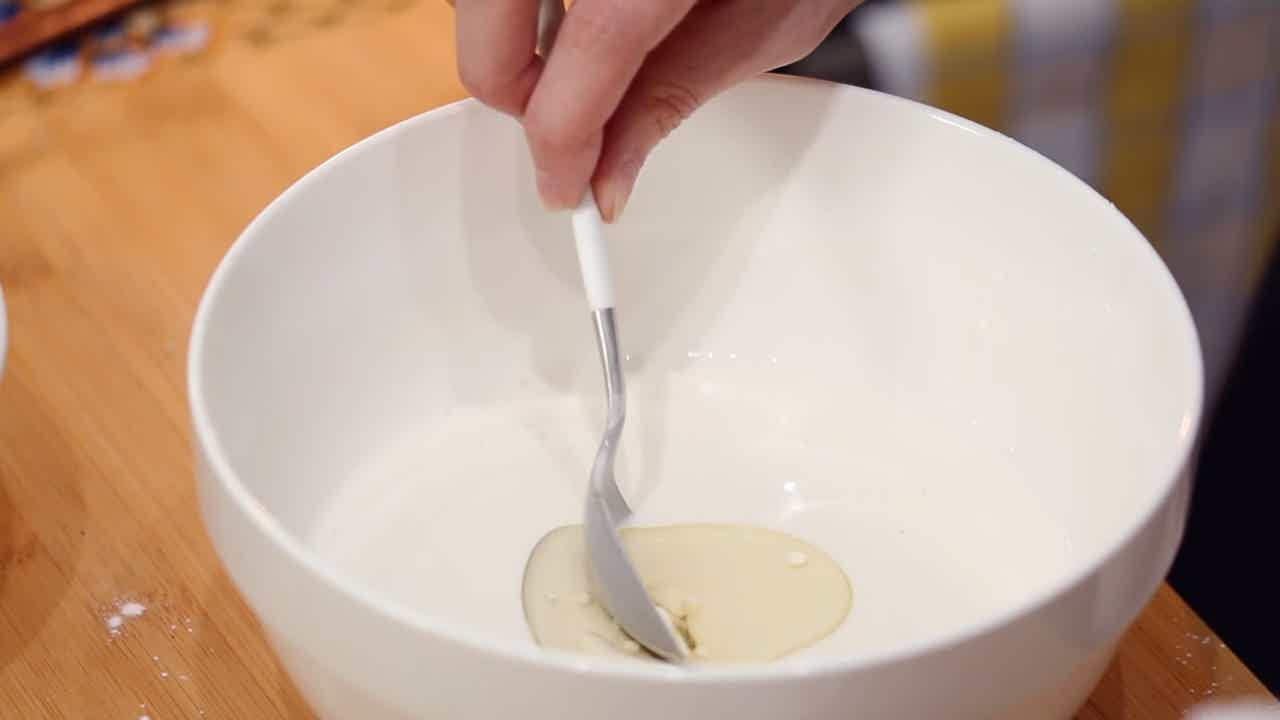 Step 2 of 4
1

tbsp

oil

10

g

corn flour

120

g

glutinous rice flour

1⁄4

tsp

salt

200

ml

water
Add all ingredients (A) into a bowl. Using a spoon, mix batter thoroughly until salt dissolves.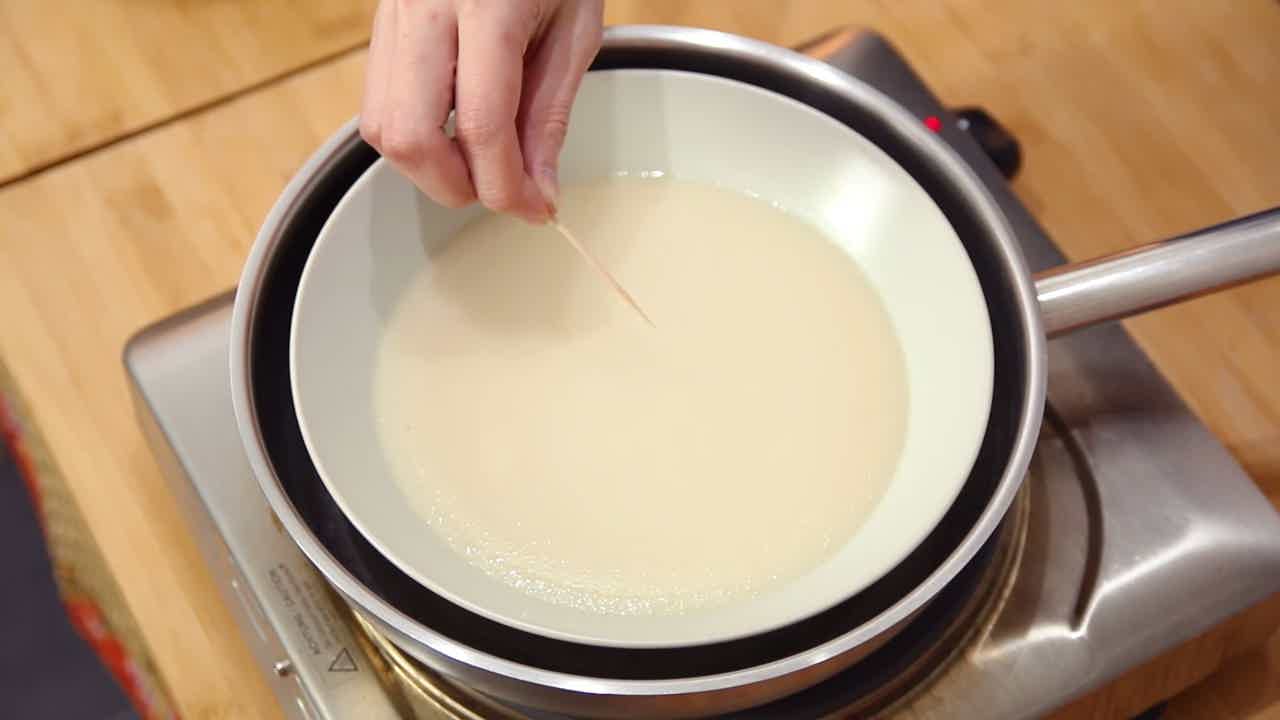 Step 3 of 4
Steam batter in a steaming pan or plate for 15 minutes. Check if the batter is ready by using a toothpick. If the toothpick is clean when removed, then muah chee dough is ready.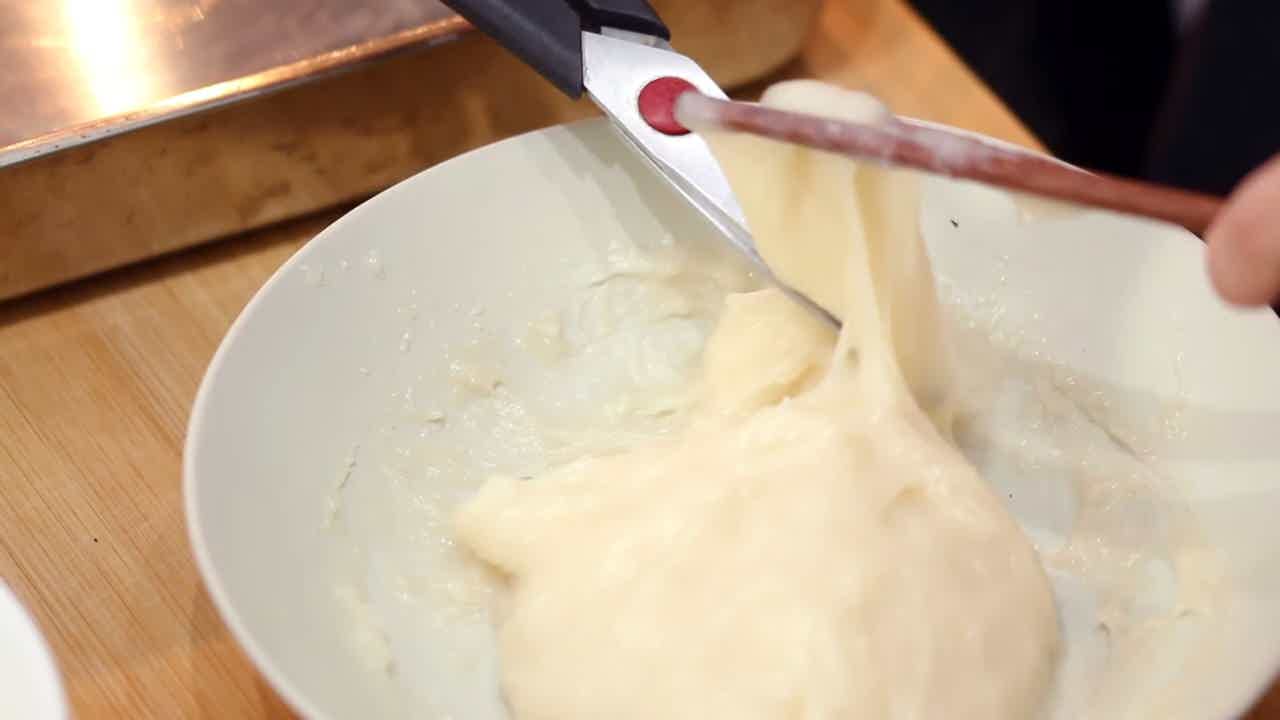 Step 4 of 4
Using a pair of chopsticks, stir the muah chee dough until it reaches a springy consistency. Then, cut or pinch dough into bite-sized pieces and coat with sugar and sesame/peanuts mixture.
---
1 Discussions
Give us your opinion!
Log in
and start posting.