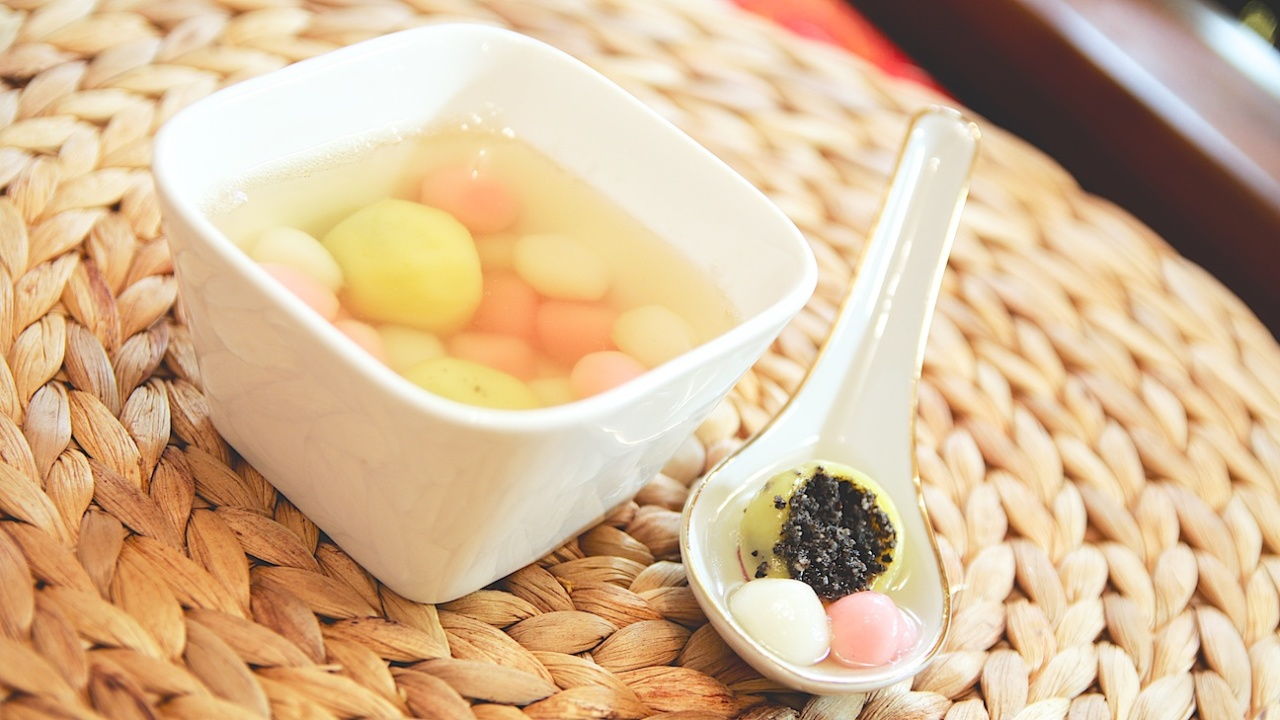 Glutinous Rice Balls
Glutinous rice balls in sweet syrup is an Asian dessert usually enjoyed during the Winter Solstice Festival. Also known as 'kuih ee' by the Peranakan community or 'tang yuan' (湯圓) in Mandarin, they are made either plain or with filling.
Total Time
Preparation 30 mins
Cooking 10 mins
Alternate Names
Kuih Ee, Tong Yuen, Tang Yuen, 湯圓
Cuisines
Malaysian, Singaporean
---
Ingredients
50

g

black sesame seeds

15

g

nuts

20

g

sugar

15

g

butter

—

water

100

g

glutinous rice flour

—

food coloring

500

ml

water

2

pandan leaves

1

tbsp

sugar
---
Nutrition per Serving
Calories
196 kcal
Carbs
26 g
Fat
9 g
Protein
4 g
---
Food Snaps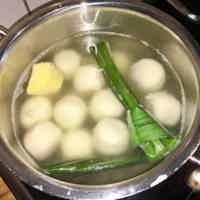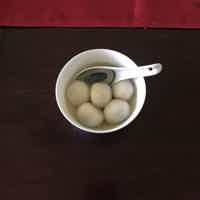 ---
Background
Basic glutinous rice balls or tang yuan are made out of glutinous rice flour, water and sugar. Sometimes, a slice of ginger is added to the syrup for a hint of spice.
When do people eat tang yuan?
Winter Solstice Festival is regarded as the beginning of a new year and celebrated widely by the Chinese community. The round glutinous rice balls symbolize family unity. It is even more meaningful to have the whole family gathered together to make these glutinous rice balls. This dessert is also served to the bridal couple during the wedding.
Filling of glutinous rice balls
Traditionally, these glutinous rice balls are made without any filling. In recent years, many types of flavours such as peanuts, Kaya (coconut jam), red bean paste or black sesame have surfaced. Nonetheless, I am very much conservative when it comes to the originality of this dessert which is to have it plain. However, I do admit that I am quite smitten with those that consist of black sesame too.
How to prepare glutinous rice balls in advanced?
If you are planning to make this a day before, place them on a layer of plastic wrap. Cover the plate of glutinous rice balls with another layer of plastic wrap to prevent them from drying up.
Otherwise, lay the glutinous rice balls on a layer of plastic wrap and freeze them. Remove them from the plastic wrap once they are frozen and store them in an air tight container or plastic food bags.
---
Steps to Prepare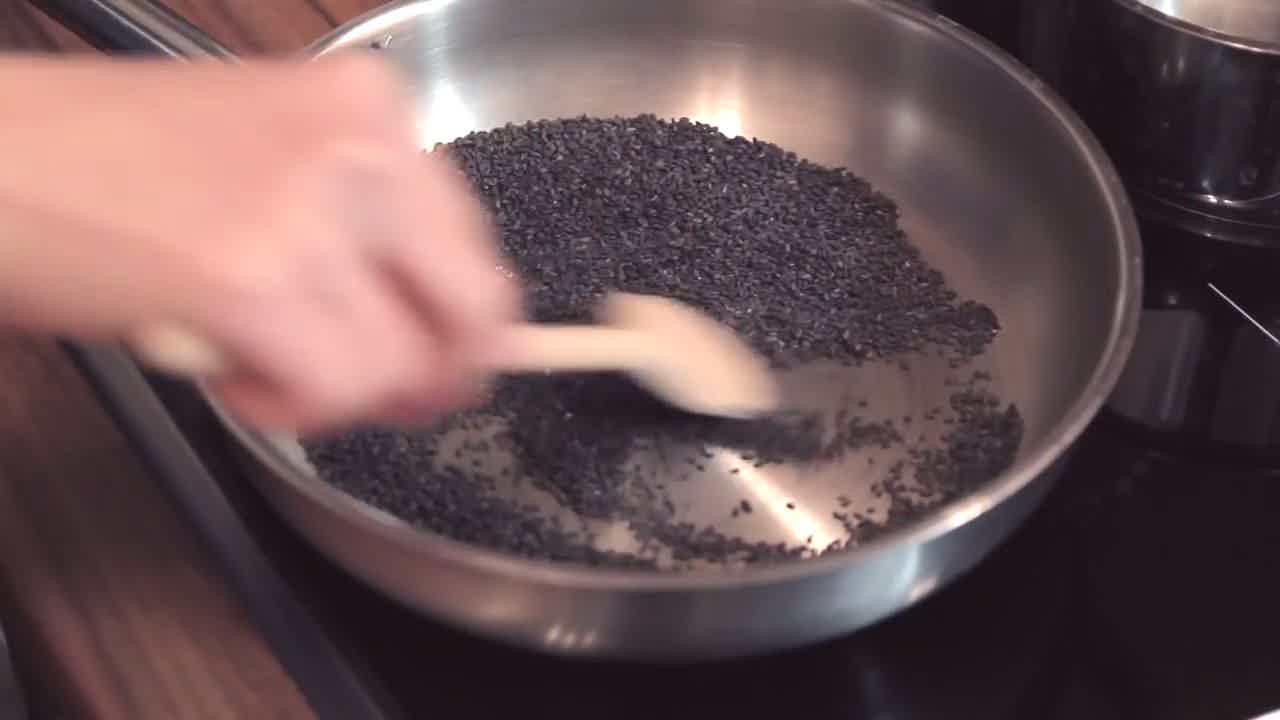 Step 1 of 5
50

g

black sesame seeds

15

g

nuts

20

g

sugar
Toast black sesame seeds and nuts until they produce a faint nutty smell. Once the black sesame seeds and nuts cool to room temperature, blend them along with sugar roughly.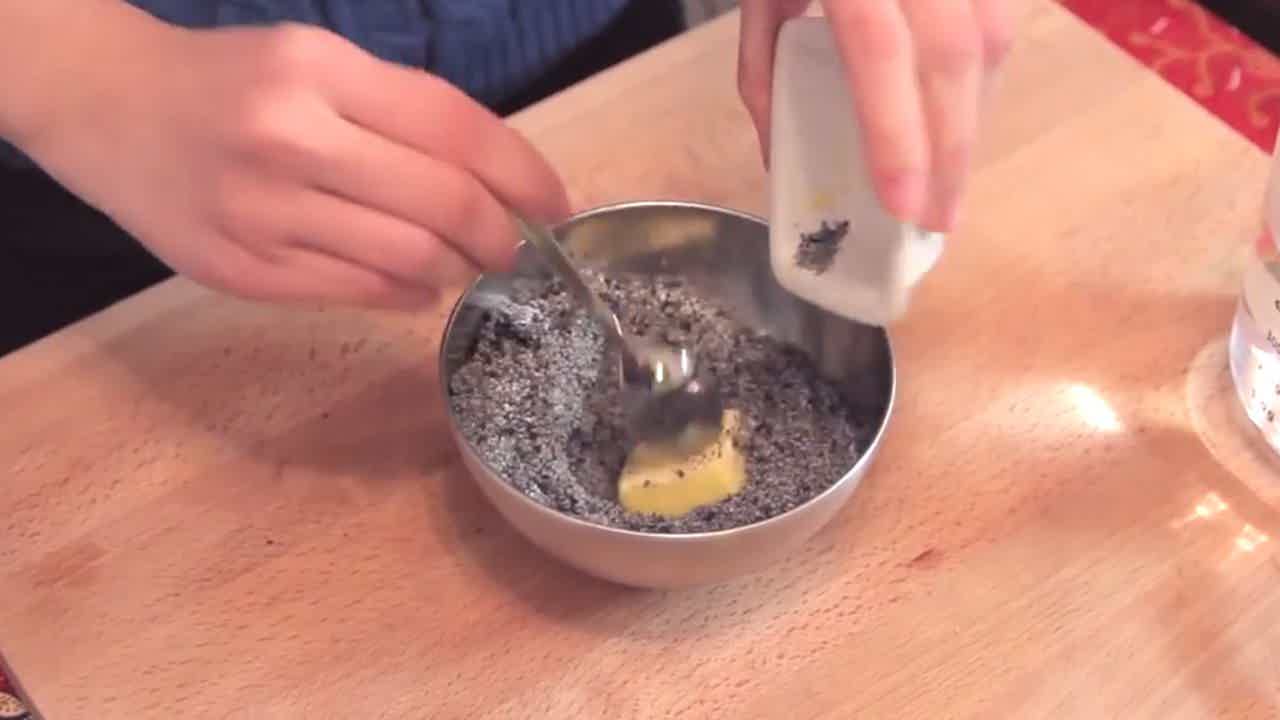 Step 2 of 5
Mix room temperature butter into the blended mixture. Then, roll black sesame mixture into small balls. Set aside.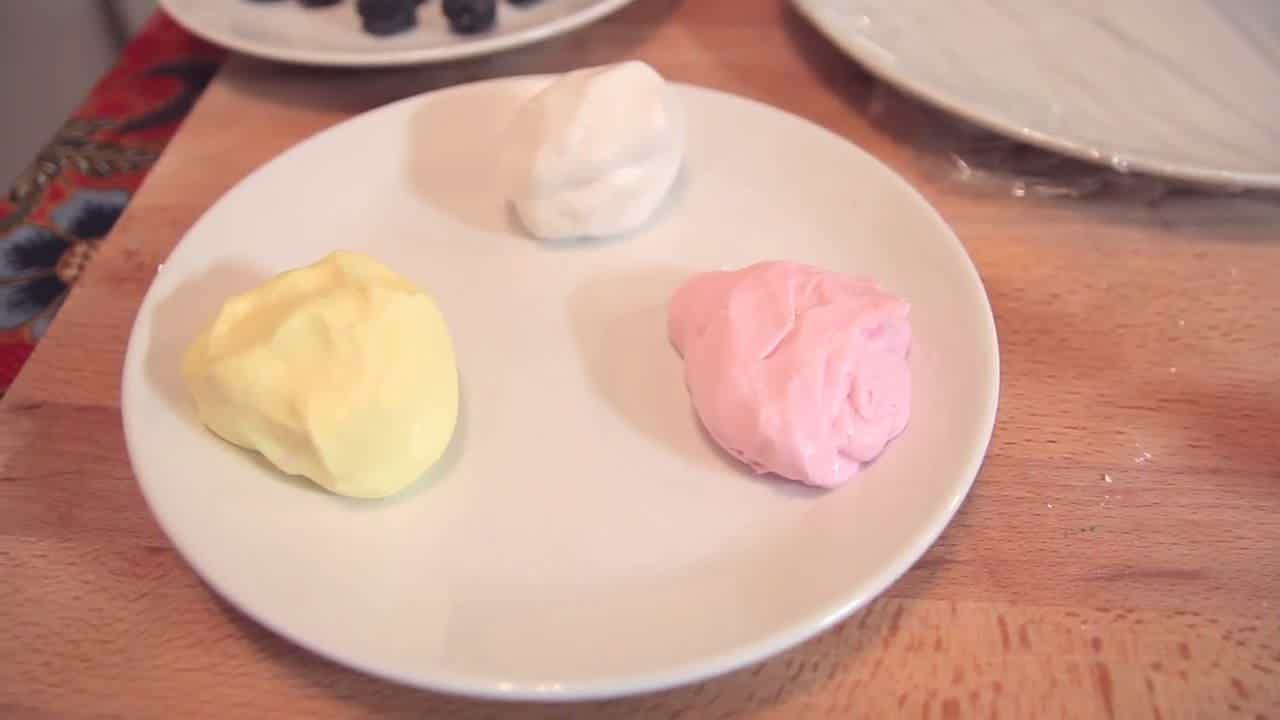 Step 3 of 5
water

100

g

glutinous rice flour

food coloring
To make the dough, knead flour and water together. Optionally, divide dough into portions and add 1-2 drops of different food colouring respectively.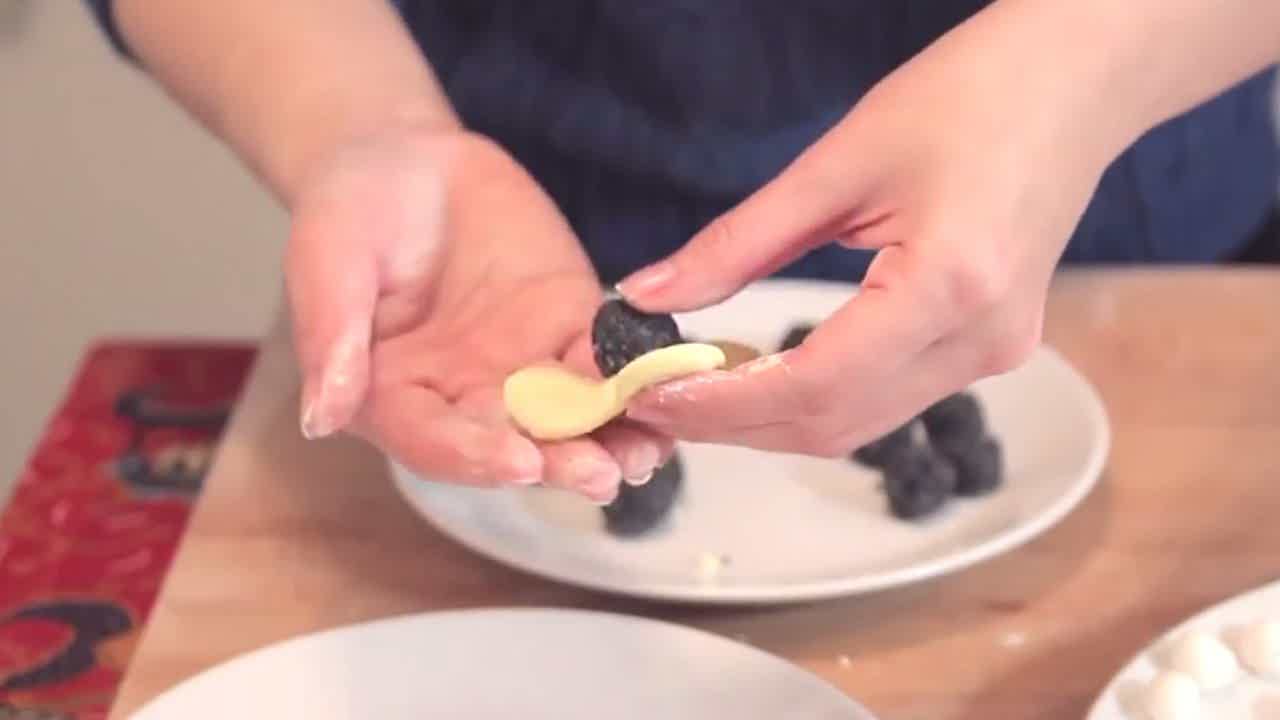 Step 4 of 5
Roll the dough into small balls. Flatten the dough to wrap the black sesame mixture.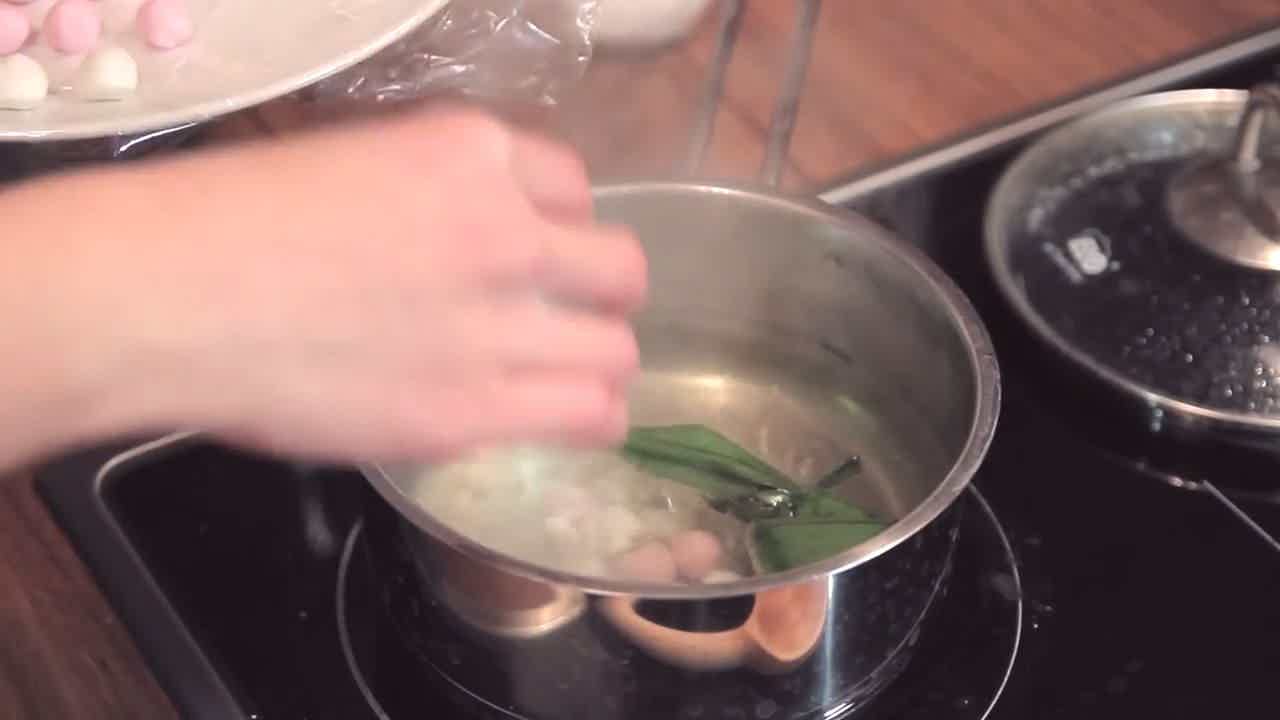 Step 5 of 5
500

ml

water

1

tbsp

sugar
Prepare syrup by boiling water, pandan leaves and sugar. Once it boils, add the glutinous rice balls and cook till they float.
Published: December 17, 2013
---
0 Discussions
Give us your opinion! Log in and start posting.