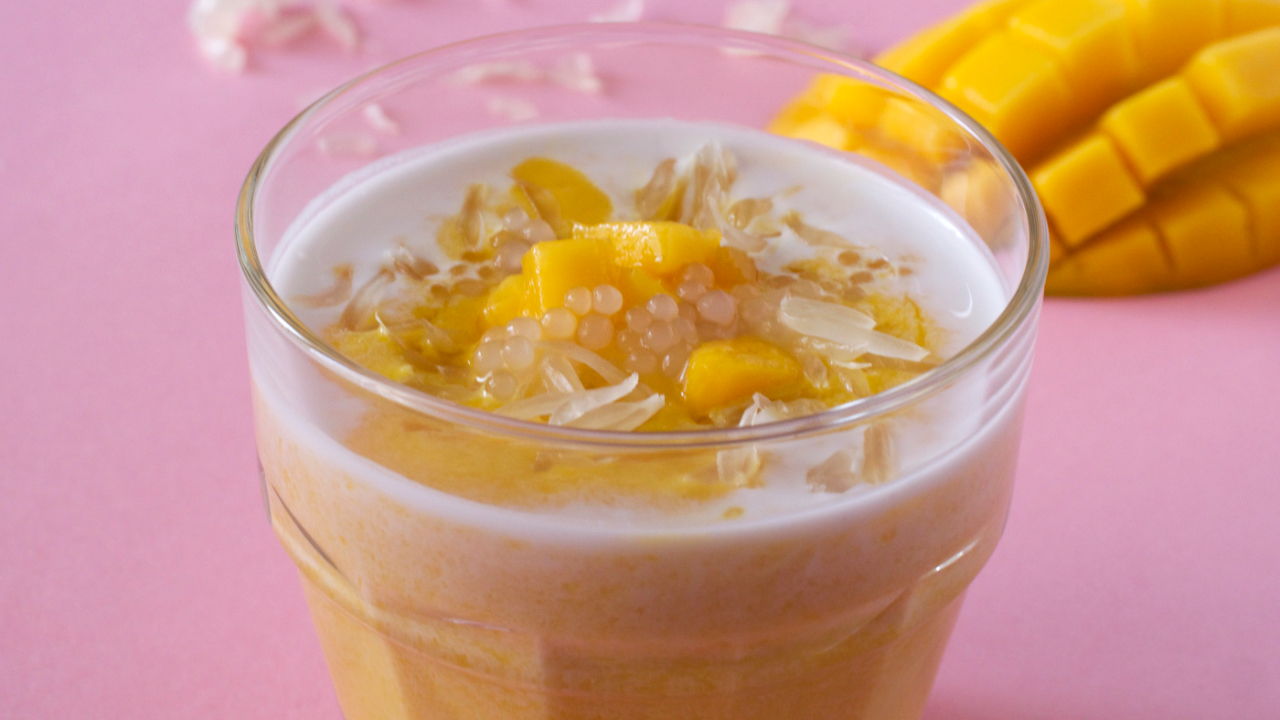 Mango Pomelo Sago Dessert
Mango pomelo sago dessert was invented by a chef from Hong Kong for his restaurant in Singapore. Served chilled, this mango dessert consists of creamy coconut milk, evaporated milk, sago and bursting citrusy pulps of pomelo. This is the dish to try for mango dessert lovers!
Preparation 10 mins
Cooking 5 mins
---
Ingredients
4

tbsp

pomelos

1

mango(es)

2

tbsp

sago

650

ml

water

150

ml

coconut milk

150

ml

evaporated milk (unsweetened)

450

g

mango pulp
---
Community Food Snaps
Be the first to take a snap!
Log in
and click the in the top bar.
---
Background
Mango pomelo sago dessert consists mainly of pureed mango, preferably honey mangoes for their natural sweetness and colour. The two different types of creaminess from the evaporated milk and coconut milk enhances the flavour of the mango.
This mango dessert is a special creation for a restaurant in Hong Kong which then decided to open a branch in Singapore. It is to no surprise that sago is added since it is quite a common ingredient in many Southeast Asian desserts.
Boiled sago adds a chewy texture to it while the additional pulps of pomelo completes the dessert as the tanginess is released with every mouthful. This perfect combination of flavours makes the dessert rightfully popular in Hong Kong and widely loved throughout Southeast Asia.
Fresh mangoes vs. mango pulp
The option of using fresh mangoes is not always the best when making this dessert as the type of mango used is crucial. Mangoes which are naturally sweet are the best choice. Depending on your location and the season, you may be able to get sweet Thai mangoes or Indian's Alphonso mango.
There are also varieties that are not that sweet. That being the case, sugar may be added but might still not be sweet enough for your liking. That's when canned mango pulp is a safer choice.
Mango pulp is actually blended mangoes. Hence, it is possible to make it yourself! In India, mango pulp is often used in mango lassi or even chutneys. It has the right amount of sweetness and depth of taste. Select those that contain a high percentage of mango pulp, circa. 95%.
Substitute evaporated milk
Evaporated milk is needed in the recipe to add creaminess to the dessert. Especially when using mango pulp, evaporated milk also helps to thin the liquid. However, normal milk may be used as a substitute. The only drawback is the lack of creaminess that is present in the evaporated milk. Homemade evaporated milk can be made by simmering 300ml of milk until it reduces to 150ml which is the amount needed for this recipe.
Substitute for pomelo
Pomelos might not be in season when you're attempting this recipe. Fret not! Try using grape fruit instead. Some eateries tend to mix pulps of grape fruit and pomelo into the dessert for the desired tanginess.
Freezing the dessert
The mango pomelo sago desserts may be kept frozen. This makes it convenient to have 'instant' desserts whenever the need arises.
---
Steps to Prepare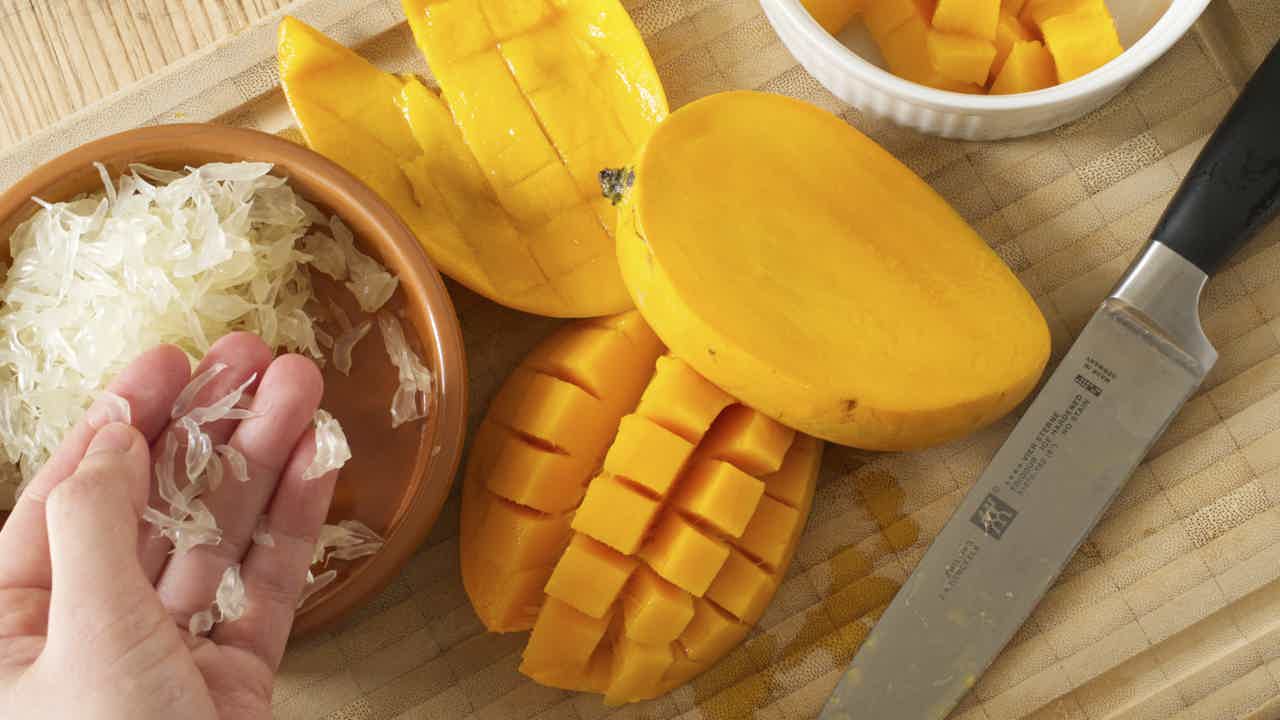 Step 1 of 5
4

tbsp

pomelos

1

mango(es)
Separate pomelo pulps and set aside. Slice mango into 3 pieces. Do note that the slice in the middle is the seed. Carefully score the pieces into a grid. Use a spoon to scoop the mango cubes. As for the piece with the seed, cut the mango flesh around it into cubes. Avoid getting too close to the seed as the flesh tends to be too fibrous.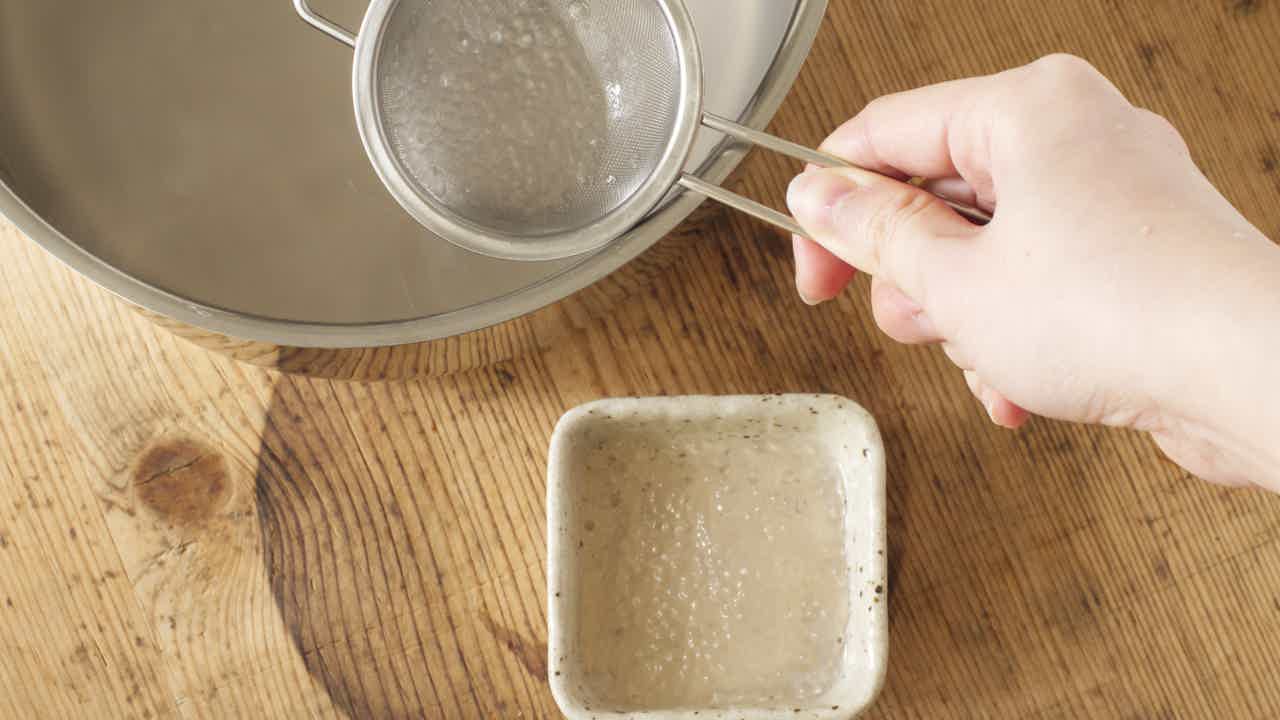 Step 2 of 5
Bring a pot of water to a rolling boil over high heat. Add sago and reduce the heat to medium. Simmer until sago is transparent. Leave boiled sago in room temperature water until it is ready to be added to the dessert.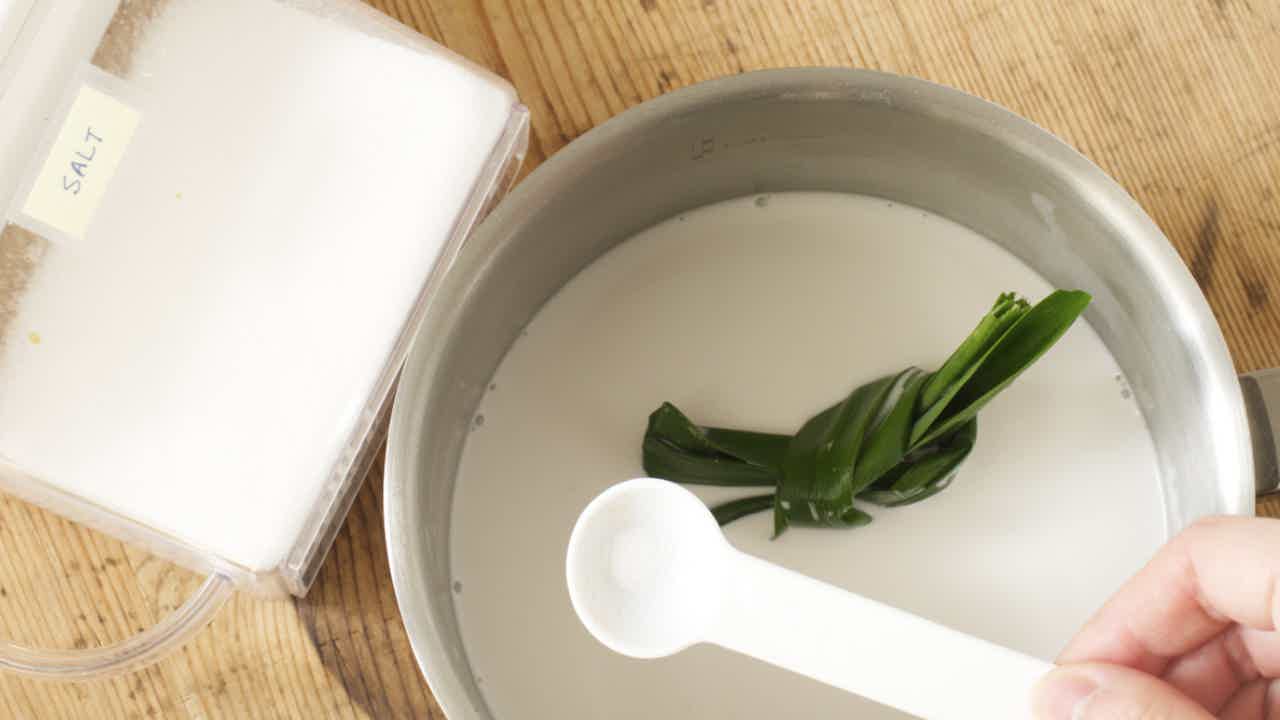 Step 3 of 5
Boil coconut milk together with knotted pandan leaf and salt to enhance its flavours. Then, set aside to cool.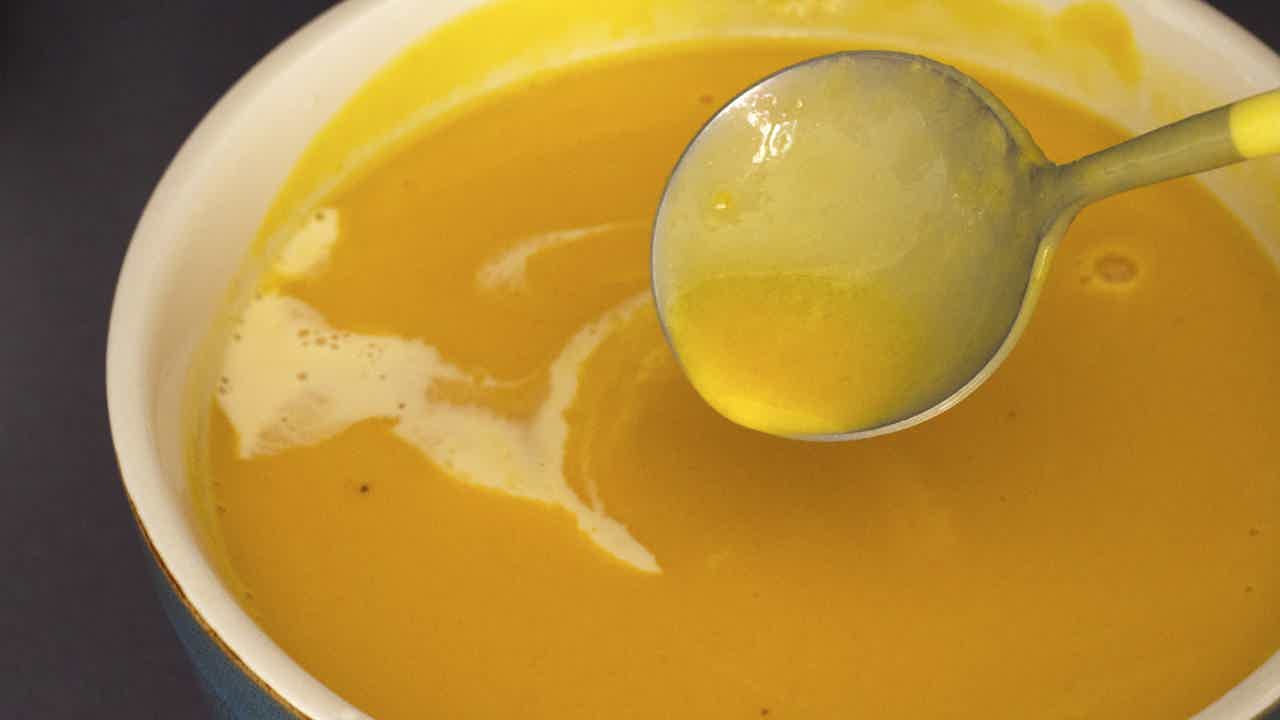 Step 4 of 5
150

ml

evaporated milk (unsweetened)

250

ml

water

450

g

mango pulp
Mix mango pulp, water and evaporated milk evenly in a bowl.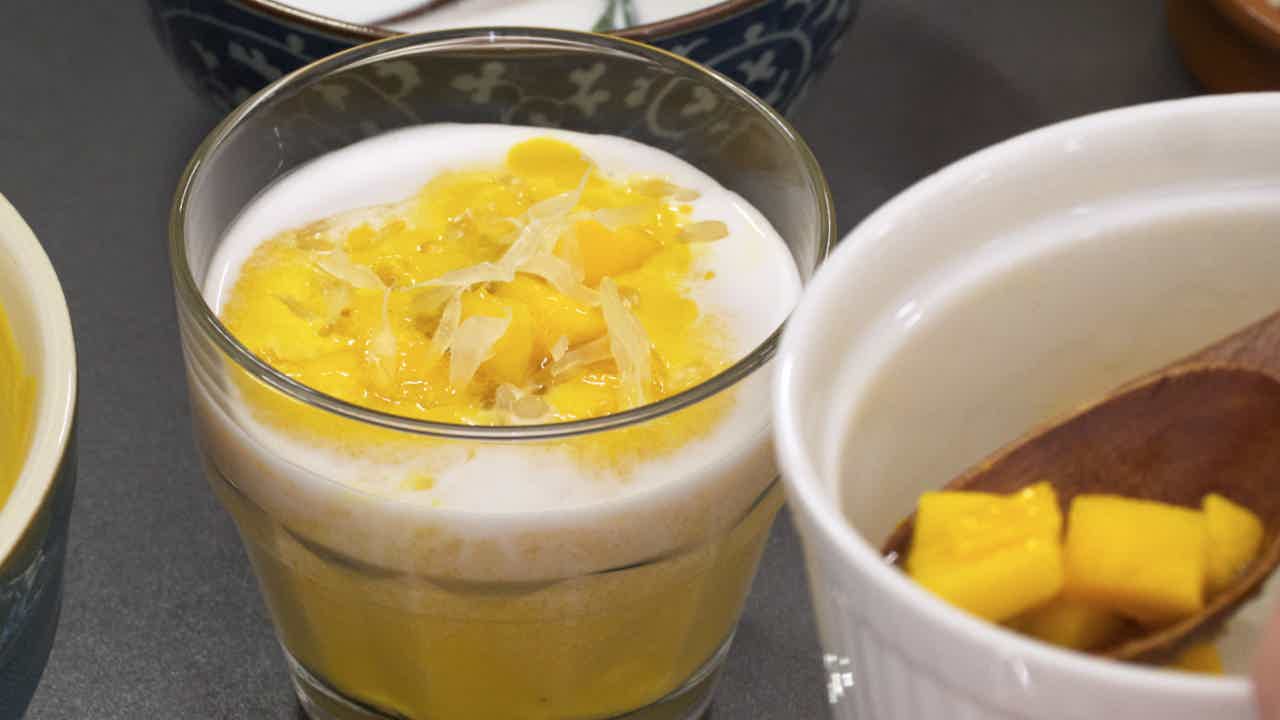 Step 5 of 5
Add two tablespoons of coconut milk into a cup/bowl. Fill it with mango pulp mixture until 1 cm beneath the brim. Garnish with mango cubes, sago (water removed) and pomelo pulps. Add more coconut milk if desired.
Published: April 12, 2019
---
1 Discussions
Give us your opinion!
Log in
and start posting.

3 months ago
This looks amazing!!! My kids will love this. Can't wait to try it!!!