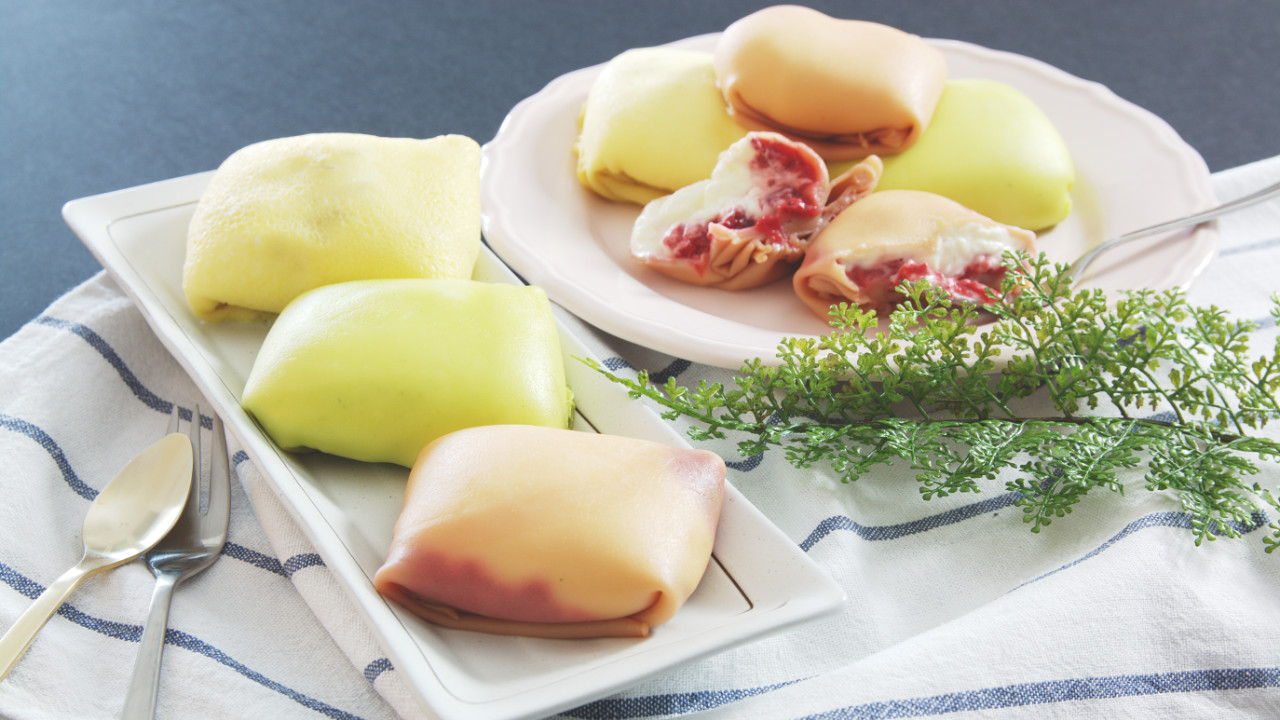 Durian Crêpe
Durian crepe or durian pancake recipe is simpler than you think. Besides durian, other fruits such as strawberry and mango can be combined with whipping cream as a dessert. This Asian dessert is extremely popular in Malaysia, Vietnam and Singapore.
Preparation 15 mins
Cooking 40 mins
Durian Pancake, Mango Crepe, Strawberry Crêpe, Durian Pancake, 榴莲班戟, Bánh Crepe Sầu Riêng
Malaysian, Cantonese, Singaporean
---
Ingredients
30

g

wheat flour

15

g

custard flour

50

g

tapioca flour

150

ml

water

65

ml

milk

1

egg(s)

1

tbsp

sugar

1

tbsp

oil

50

ml

strawberry extract

50

ml

pandan leaf extract

300

g

whipping cream

—

durian
---
Community Food Snaps
Be the first to take a snap!
Log in
and click the in the top bar.
---
Background
Look out for durian crêpe or sometimes known as durian pancake if you are a durian lover! Whipping cream and a dollop of fresh durian is wrapped in a thin and moist crepe, making it look like a 'durian pillow'. This fruit crêpe recipe promises fluffy, thin but does not break easily to wrap the filling.
Size of pan
To prepare these Asian crêpes, I used a 25 cm pan (the only non-stick pan I own) which is not an ideal size because it is too big, thus creating too many folds. It makes the wrap slightly thicker than it normally is. I would recommend a pan size of 20 cm for the best outcome. Also, do remember to oil the pan before use so that the crêpe could be easily removed.
When I made the crêpes, some of them did not turn out to be fully rounded due to the big pan I was using. If that happens, fret not because the crepe just needs to be big enough to wrap the intended filling.
Strawberry pancake and mango pancake
Besides using mangoes, strawberries and durian, be creative to use any of your favourite fruit instead. If you only plan to go with only one flavour, replace the strawberry and pandan extract with plain water. You can learn how to get pandan extract from the kaya recipe while strawberry extract is just plain strawberry juice.
Do give this recipe a try and be prepared for the delightfulness when you sink your teeth into these naturally coloured desserts as you savour the sweetness of the fruits and the lightness of the whipping cream.
---
Steps to Prepare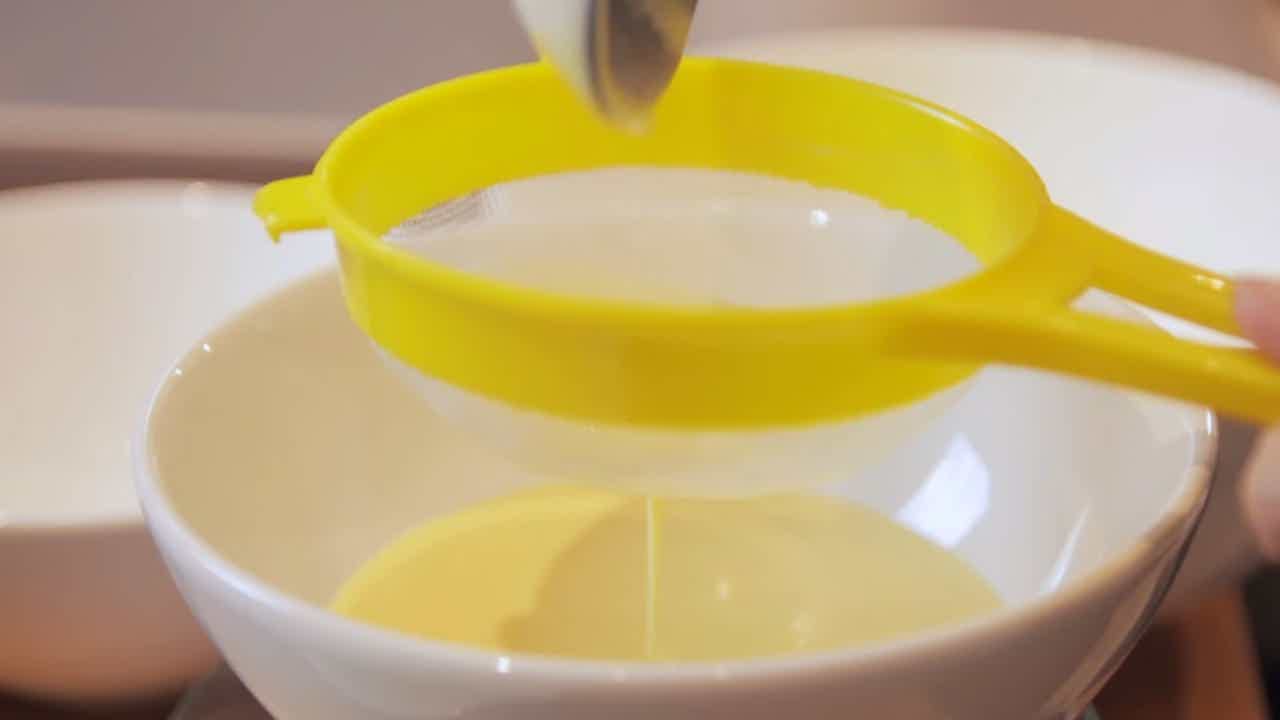 Step 1 of 4
30

g

wheat flour

15

g

custard flour

50

g

tapioca flour

100

ml

water

65

ml

milk

1

egg(s)

1

tbsp

sugar

1

tbsp

oil
Mix ingredients wheat flour, custard flour, tapioca flour, sugar, milk, oil and water (100ml) until it becomes a smooth batter. Then, run the batter through a sieve.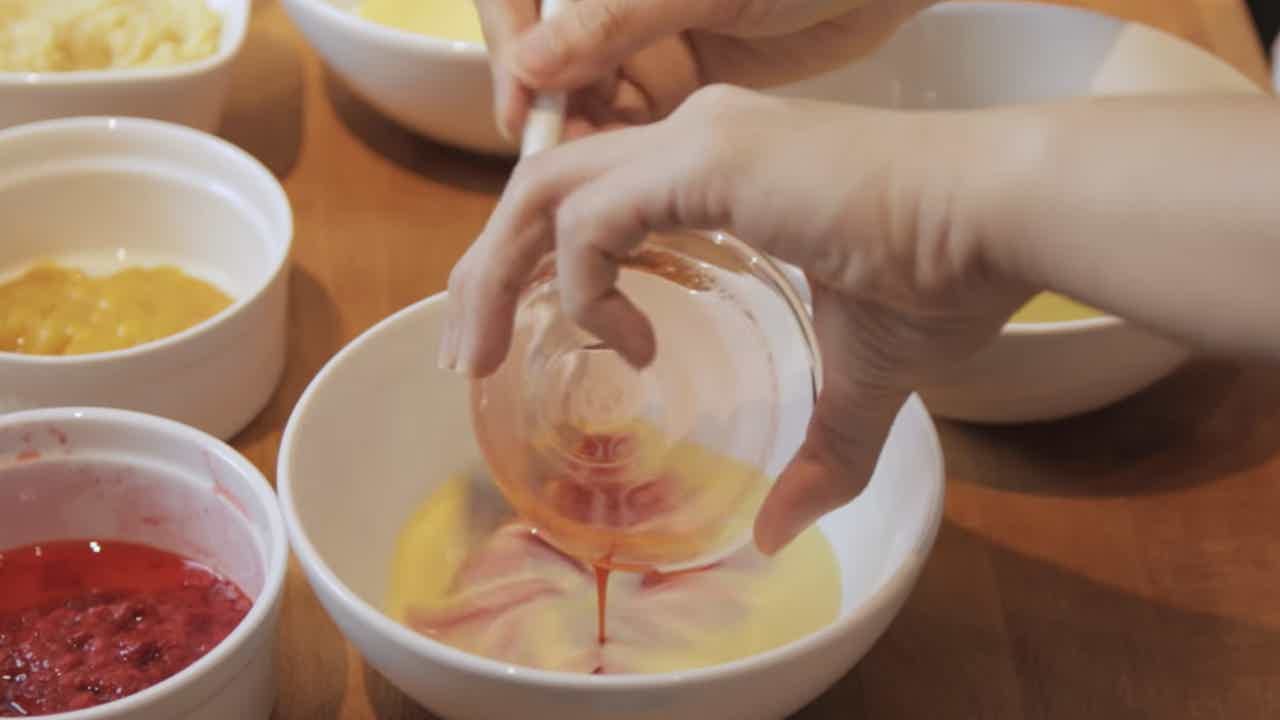 Step 2 of 4
50

ml

strawberry extract

50

ml

pandan leaf extract

50

ml

water
Separate the batter into 3 bowls. Then, add pandan extract, strawberry extract and water to each individual bowl. Mix well and set aside for at least 15 minutes.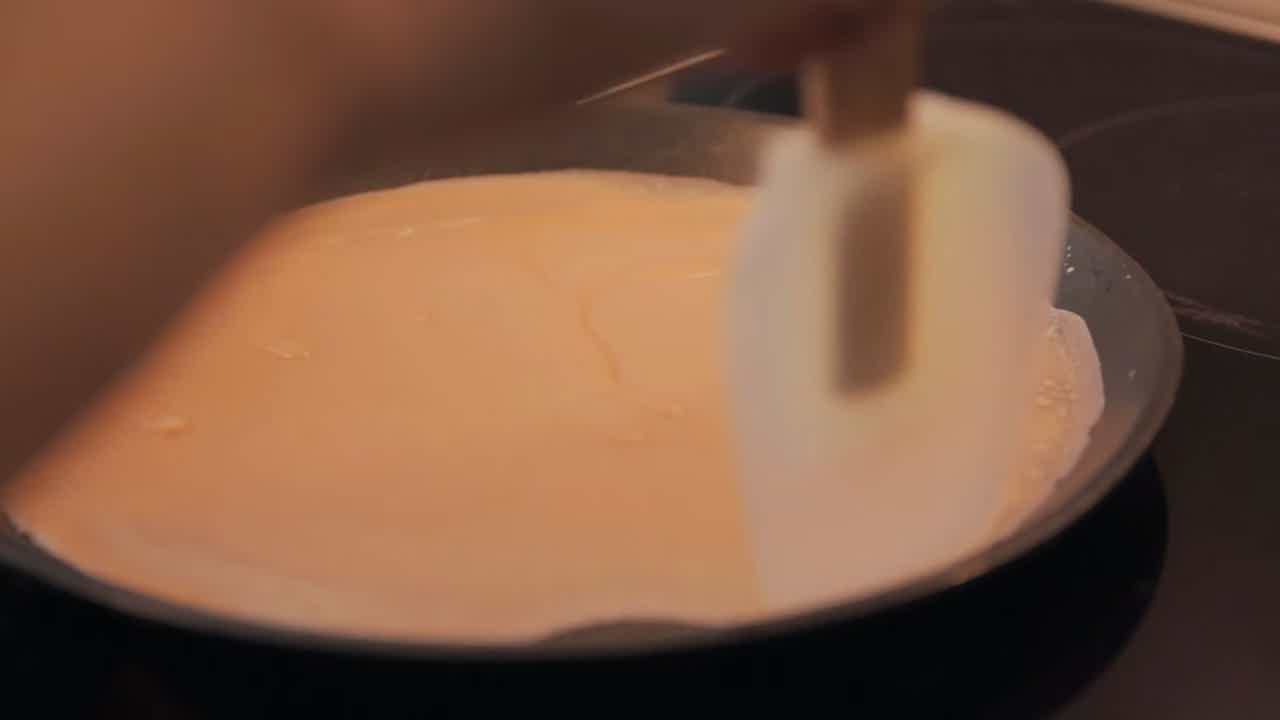 Step 3 of 4
Once the batter is mixed well, pour a thin layer onto a non-stick pan which has been heated on medium heat. Remove crepe skin once it solidifies.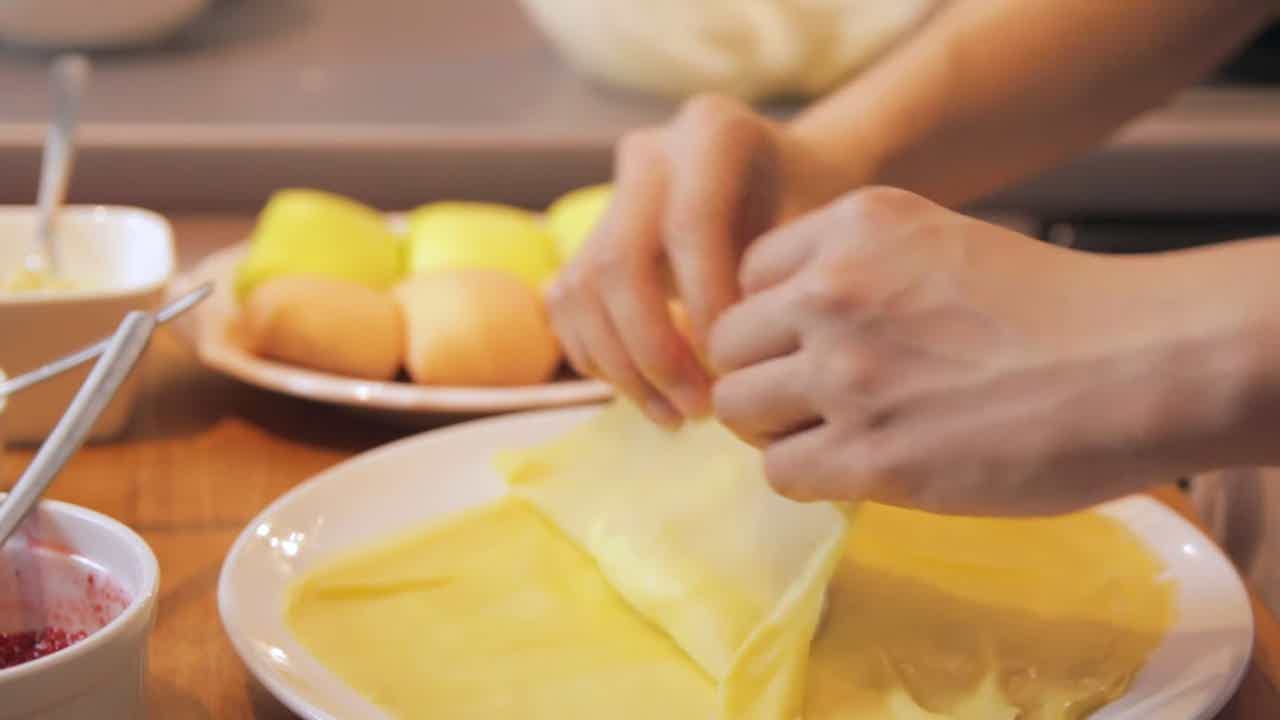 Step 4 of 4
300

g

whipping cream

durian
Beat whipping cream until stiff. Place a 1 tablespoon of whipped cream in the middle of the crepe skin followed with a spoonful of fruits. Wrap whipped cream in crepe to shape a fluffy "pillow". Serve chilled.
Published: October 6, 2016
---
0 Discussions
Give us your opinion!
Log in
and start posting.