Mango Lassi
Popular classic yogurt based drink which is sweet, rich and smooth. Similar to a mango milkshake, mango lassi is probably one of the best beverages in the world.
Preparation 5 mins
Cooking 5 mins
Malaysian, Singaporean, Thai, Vietnamese, Indian
---
Ingredients
400

ml

mango pulp

400

ml

yogurt

400

ml

milk

—

ice cubes

—

mint leaves
---
Community Food Snaps
Be the first to take a snap!
Log in
and click the in the top bar.
---
Background
This combination of yogurt, milk and mango is truly amazing. Besides being a wonderful thirst quencher, it also goes really well with curries. Therefore, it is no secret as to why it is often served in Indian restaurants. When enjoying some authentic Indian curry rice, which could be really spicy, a glass of Mango Lassi will help soothe the spiciness.
Mango lassi with mango pulp or fresh mango
This recipe was shared by an Indian friend of mine and since then, I've been using it whenever I yearn to have a glass of delicious Mango Lassi. It only uses three ingredients and the ratio is simply 1:1:1. It's that simple if you are using mango pulp which are sold in cans.
Whenever possible, I highly recommend using fresh mangoes, especially Pakistani mangoes which are exceptionally sweet. Just blend them into a puree before using.
Kefir instead of milk
Do add some crushed ice and top it off with a few pieces of mint leaves. Hmmm... delicious! If you like to substitute mangoes with other fruits, I recommend bananas and strawberries.
Fruits such as apples or peaches are too mild in taste when mixed with milk and yogurt. If three ingredients sound too much for you, just mix some kefir milk (a cultured creamy milk or yogurt drink) and mango pulp or blended mangoes. The consistency of this drink would not be as thick and creamy as the usual Mango Lassi but it would still be just as delicious.
---
Steps to Prepare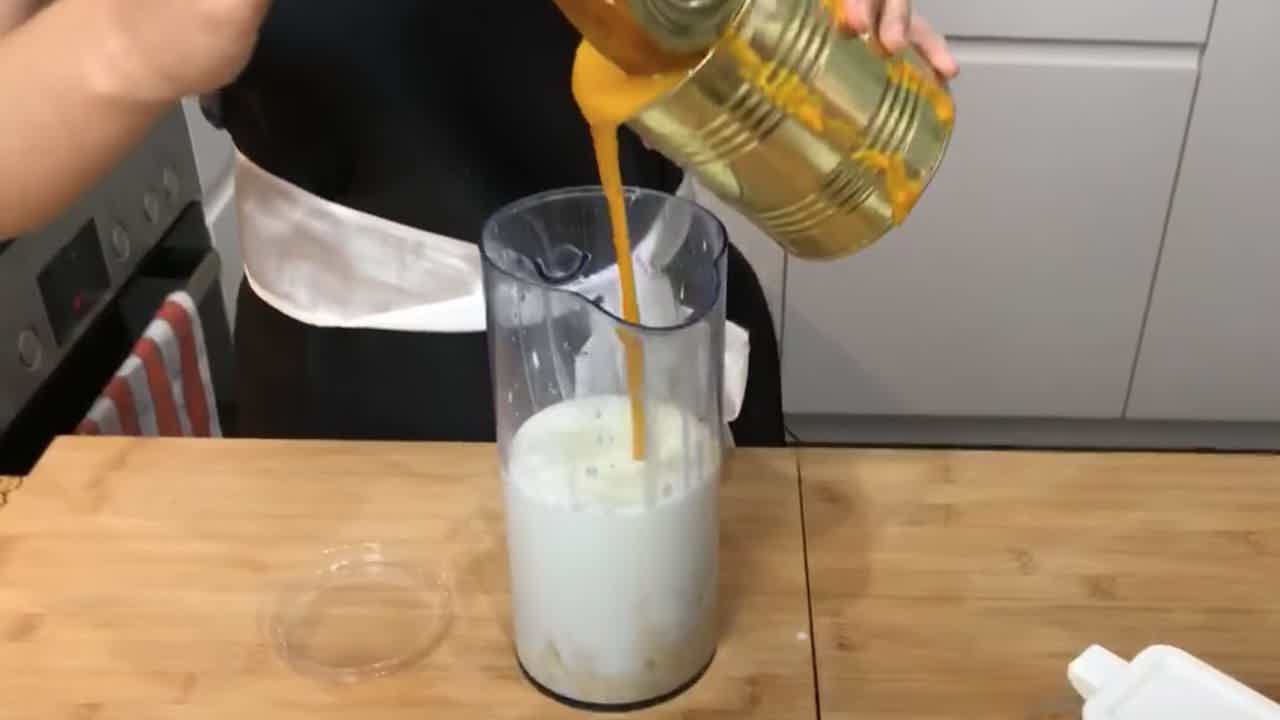 Step 1 of 2
400

ml

mango pulp

400

ml

yogurt

400

ml

milk
Mix mango pulp, yoghurt, and milk well. Optionally, sweeten with sugar.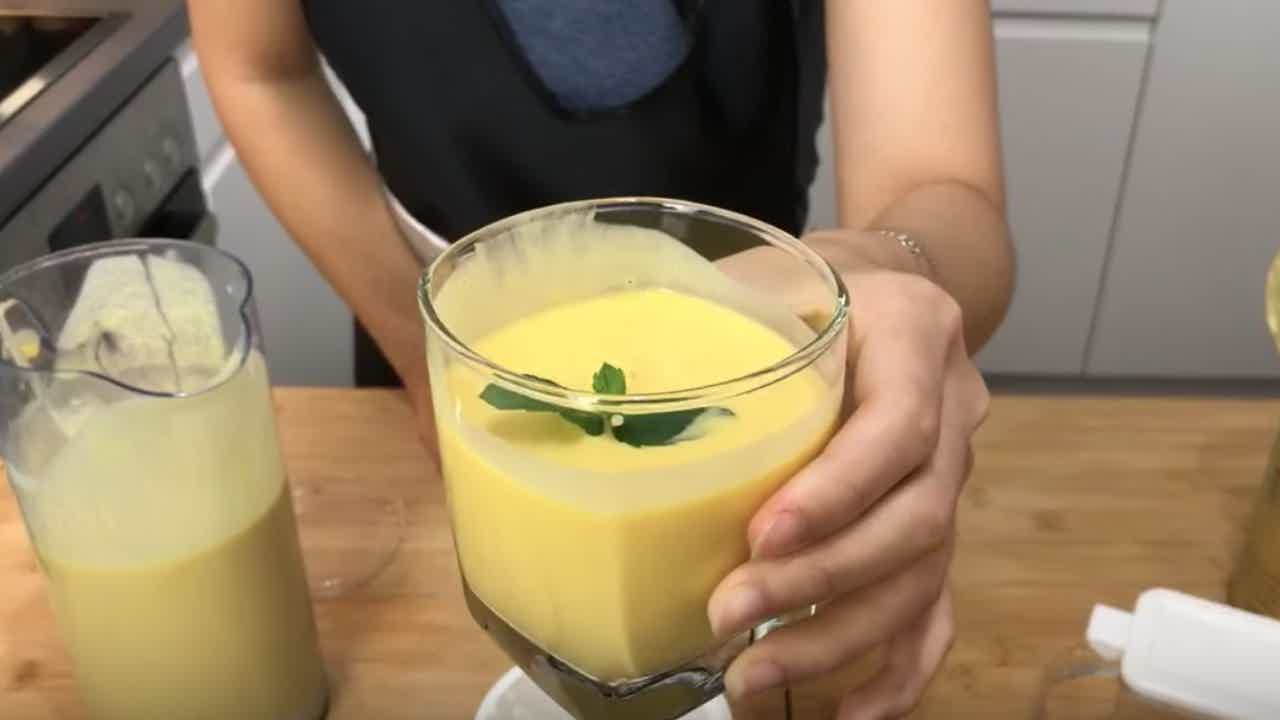 Step 2 of 2
Serve with some ice cubes and mint leaves.
Published: August 28, 2017
---
0 Discussions
Give us your opinion!
Log in
and start posting.