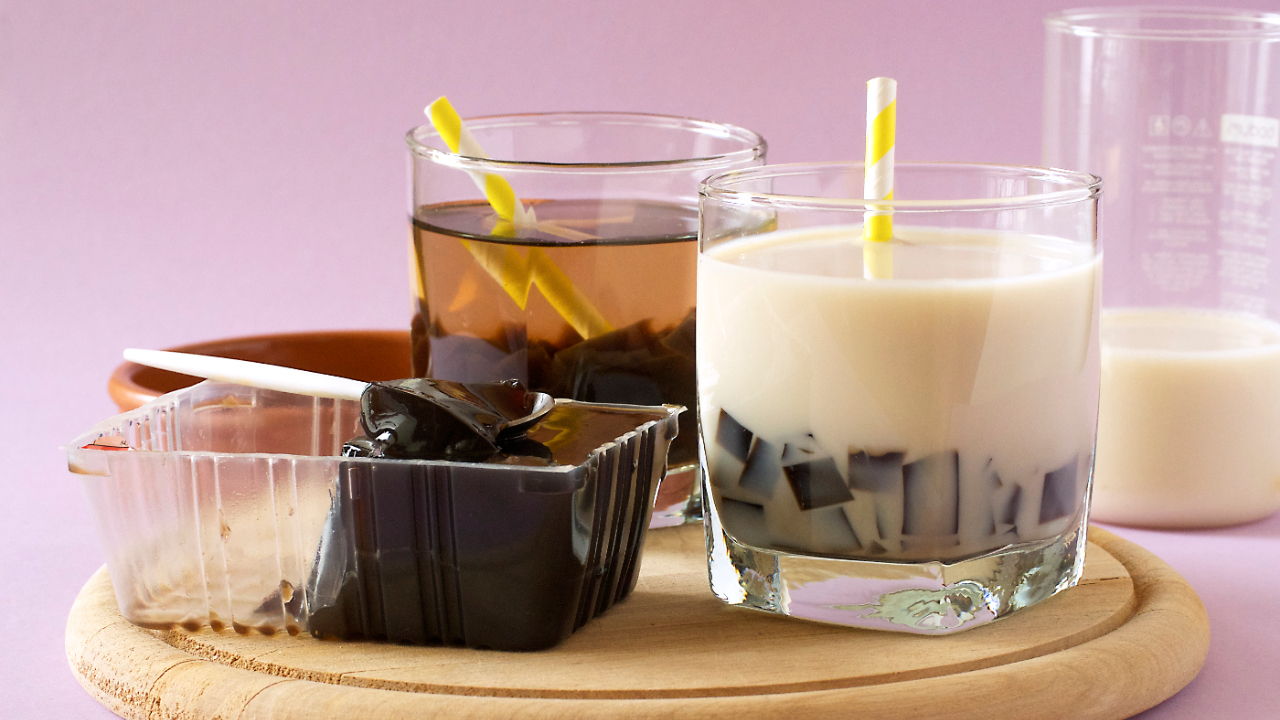 Grass Jelly Drink
Grass jelly drinks such as with lychees are the best thirst quencher on warm sunny days. Pairing grass jelly with soy milk is full of health benefits and is low on calories as well. These drinks are great accompaniment during barbecues in summer.
Preparation 5 mins
Cooking 5 mins
Micheal Jackson Drink, Cincau Drink, Cincau Soya Drink
---
Ingredients
1

tbsp

sugar

250

ml

water

2

pandan leaves

5

lychee(s)

4

tbsp

grass jelly

250

water

250

ml

soy milk
---
Journal Snaps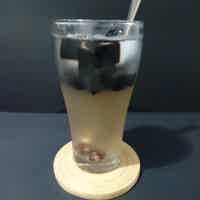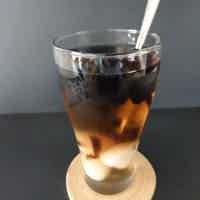 ---
Background
Grass jelly is made out of tea which is from the stalks and leaves of this plant called Chinese mesona. The signature jelly-like texture is from the added arrowroot powder which is a natural thickening agent. Grass jelly drinks are known to have lots of health benefits. Besides getting rid of body heat, grass jelly aids in indigestion and decreasing blood pressure. Actually, this drink is fantastic as it is. Moreover, the drinks are really easy and fast to prepare.
Grass jelly drinks in Malaysia & Singapore
In Malaysia, the grass jelly with soy milk drink is nicknamed 'Micheal Jackson' referring to his song 'Black & White'. Coincidentally, the colours of the drink are exactly that! It looks attractive because of the contrast. This combination of soy milk and grass jelly is a favourite among the locals. Moreover, soy milk is nutritious as it contains fatty acids, proteins, fiber, vitamins and minerals.
Where to buy grass jelly?
Grass jelly powder or fresh grass jelly can be bought in most supermarkets across Southeast Asia (including Taiwan and Vietnam). If you are living abroad, look for grass jelly powder which are usually located in the aisle where you'd find dried boba pearls. Fresh grass jelly on the other hand are sold in the refrigerated section. You should be able to find them among the different types of tofus.
Is simple syrup with pandan leaves necessary?
Well, not really. Pandan leaves do add a wonderful aroma to the drink. However, the extra sweetness is according to your preference. It also depends on the sweetness of the soybean milk. I noticed soybean milk from Asian countries are much sweeter than European's.
Sugar substitute
Do substitute sugar with honey or agave syrup for a healthier version. Use fresh lychees instead of canned lychees, if possible.
---
Steps to Prepare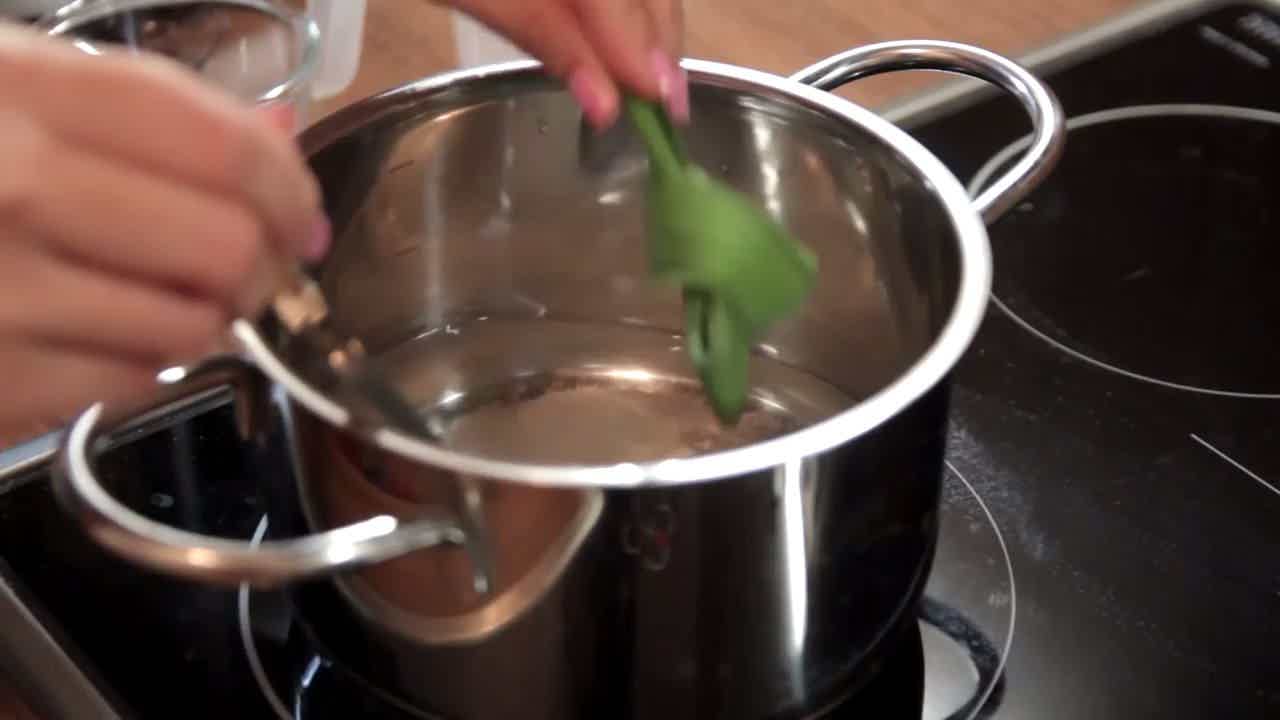 Step 1 of 3
1

tbsp

sugar

250

ml

water
Dilute sugar in a pot of boiling water with a knotted pandan leaf. Let syrup simmer at low heat for 10 minutes.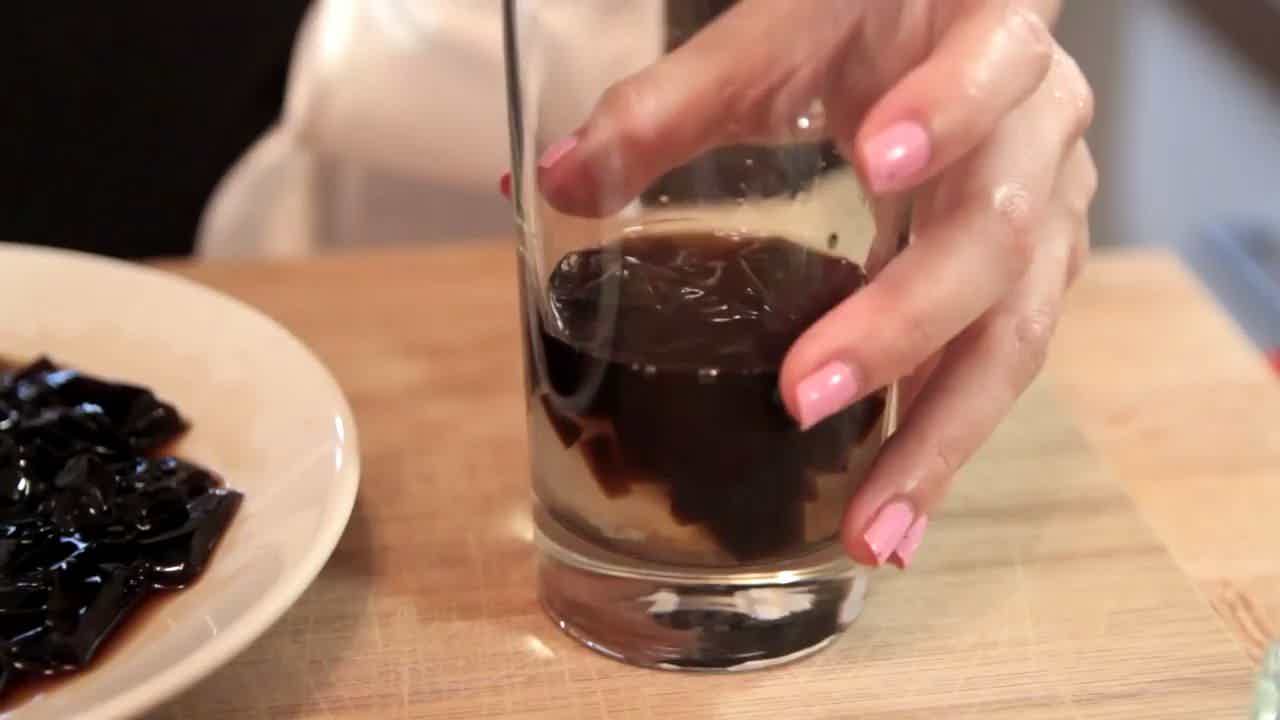 Step 2 of 3
5

lychee(s)

4

tbsp

grass jelly

250

water
To prepare grass jelly lychee drink, add some lychees into a glass along with some syrup from the canned lychee. Add grass jelly into the glass and sweeten with some pandan syrup. Fill the glass with water and ice cubes.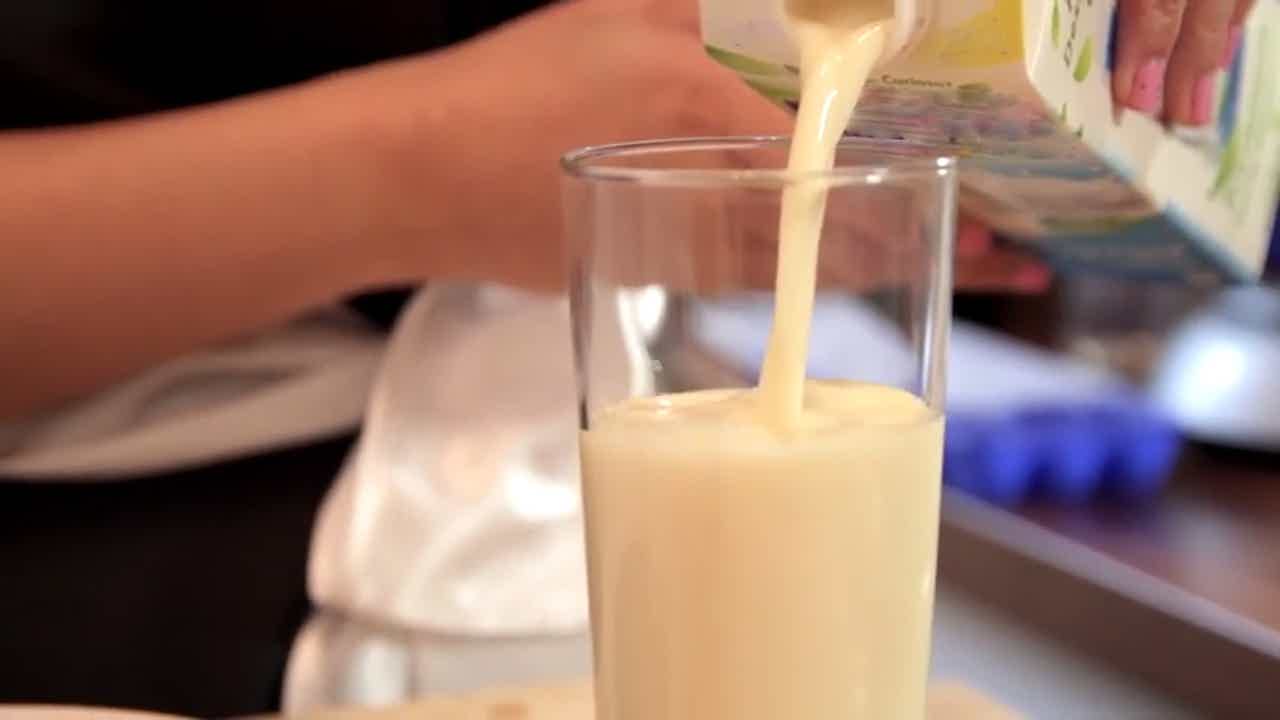 Step 3 of 3
250

ml

soy milk

2

tbsp

grass jelly
To prepare soy milk grass jelly drink, combine soy milk, grass jelly and some pandan syrup. Best to serve both drinks chilled or with ice cubes.
Published: August 19, 2013
---
0 Discussions
Give us your opinion!
Log in
and start posting.