Three-Layer Tea
Three layer tea or Teh C Peng Special is a popular drink among the locals in Malaysia. As the name suggests, it consists of three layers made up of black tea, palm sugar and evaporated milk.
Preparation 15 mins
Cooking 15 mins
---
Ingredients
3

tsp

ceylon tea

260

ml

water

20

g

palm sugar (gula melaka)

60

ml

evaporated milk (unsweetened)
---
Community Food Snaps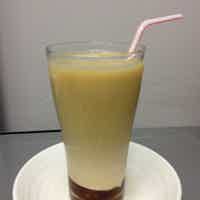 ---
Background
Three layer tea or also known as Teh C Peng Special is named after its appearance. This tea is made up of three layers namely the melted palm sugar, evaporated milk and black tea. Due to the density of each layer, they create separate layers of different colours, hence its name.
Where to get gula melaka?
Gula melaka or palm sugar is made from the sap of the coconut tree's flower bud. It can be found at Asian grocers. There are several types of palm sugar in the market. Choose those that are dark brown. You can also find gula melaka in health stores or drugstores. They are sold as 'coconut palm sugar'.
How to prepare gula melaka syrup?
Palm sugar syrup should neither be too diluted nor too thick. It should have the consistency like that of slightly fluid honey. Add more water if it is too thick. Prepare palm sugar syrup in advance. It can be stored in the refrigerator for up to 5 days.
How to drink three layer tea?
Do not completely mix the palm sugar which is at the lowest layer if you wish to lessen your sugar intake. Have this drink during a hot summer day with some delicious grilled dishes or simply enjoy it along with your meal.
---
Steps to Prepare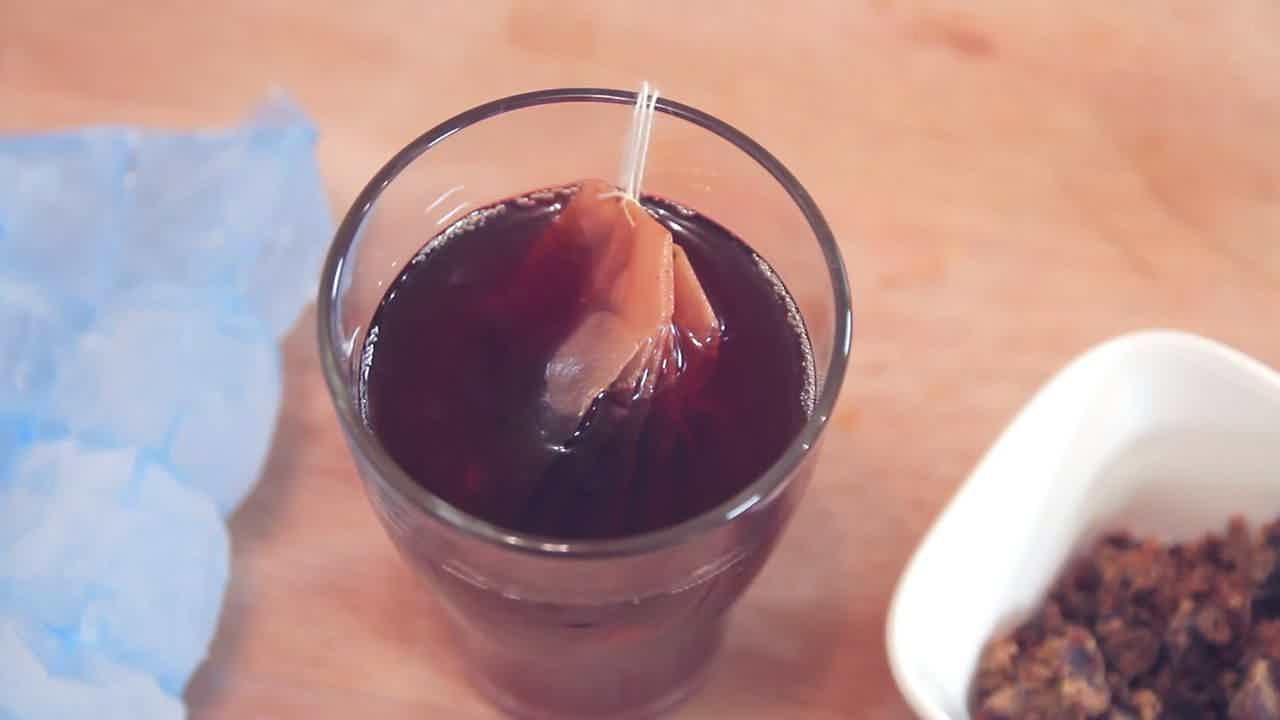 Step 1 of 3
3

tsp

ceylon tea

230

ml

water
Brew three bags of Ceylon tea. Allow tea bags to steep in hot water for at least 2 minutes.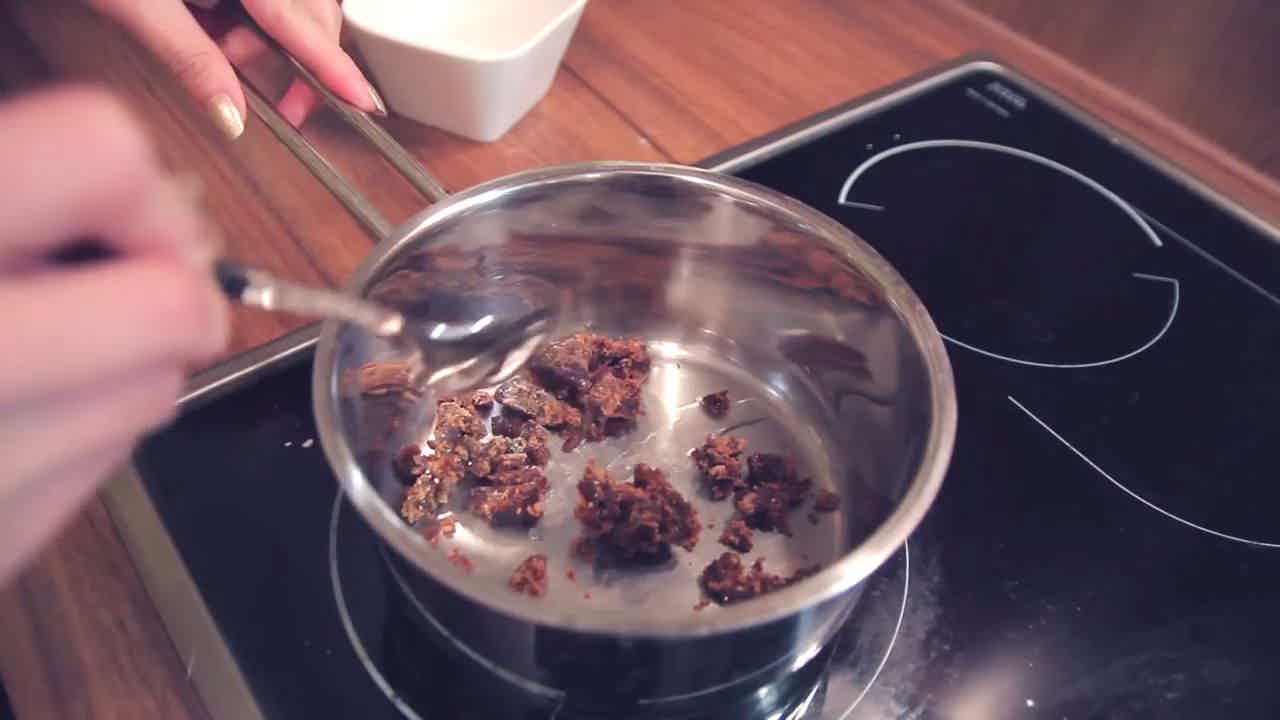 Step 2 of 3
20

g

palm sugar (gula melaka)

30

ml

water
Melt palm sugar in a pot with water. If it is not properly dissolved, add more water. Then, set aside and let it cool to room temperature.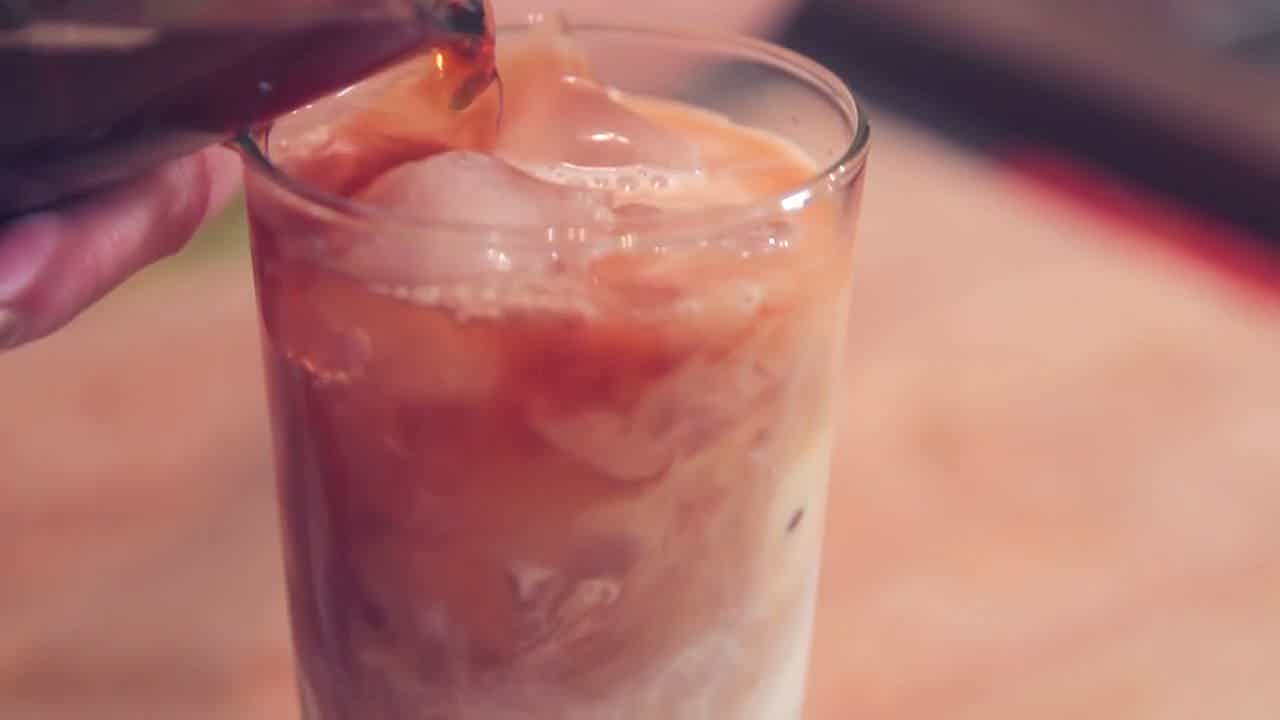 Step 3 of 3
60

ml

evaporated milk (unsweetened)
Pour palm sugar into a glass. Then, add ice cubes to fill up at least half the glass. Add evaporated milk followed by Ceylon tea. Stir before drinking.
---
0 Discussions
Give us your opinion!
Log in
and start posting.