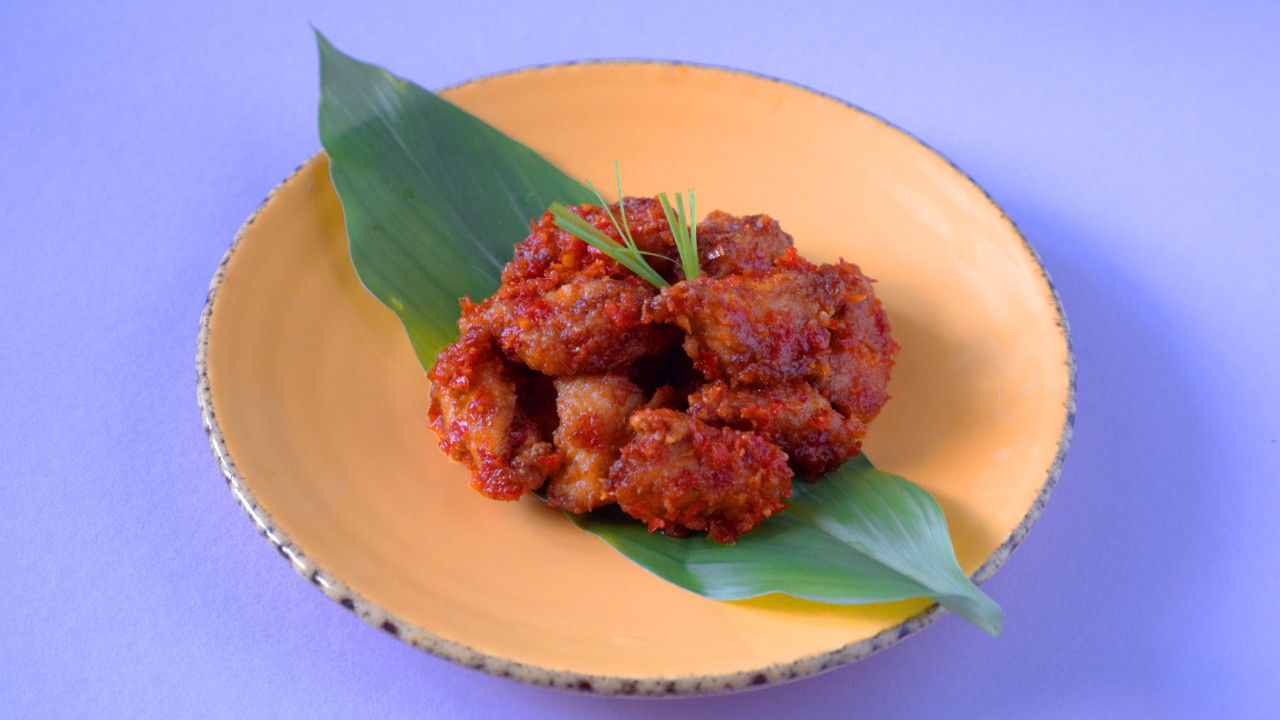 Chilli Chicken
Chilli chicken or 'ayam cili garam' as it is known in Indonesia and Malaysia is an easy to prepare chicken recipe. This dish uses boneless chicken which are deep fried, air fried or baked and is smothered in an appetizing chilli based dry gravy.
Preparation 20 mins
Cooking 35 mins
Ayam Cili Garam, Malaysian Chilli Chicken
---
Ingredients
250

g

chicken meat

1

tbsp
oyster sauce

1

tsp

soy sauce

1 3⁄4

tsp

salt

240

ml

oil

6

tbsp

flour

6

chilli peppers (fresh)

1

yellow onion(s)

8

garlic clove(s)
---
Community Food Snaps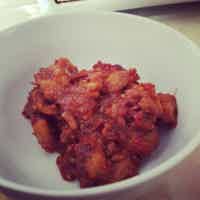 ---
Background
Chilli chicken is a popular Indo-Chinese fusion dish known in India which is sour, spicy and sweet. However, in Indonesia and Malaysia, chilli chicken is very different as the gravy is made up of a paste using chillies, onion and garlic. It's that simple. Although chillies are known to be spicy, this dish is not at all. Read on for the tips. This chilli chicken dish is a huge recommendation by my mom and dad. That viewers loved it when we posted the chilli chicken recipe video on YouTube. Check out the comments I received!
Less spicy or non-spicy chilli chicken
If you do not want the dish to be spicy, you can either substitute chillies with bell peppers or remove the membrane of the chillies (which hosts the seeds). Normally, I use Cayenne peppers with the membrane removed.
Crispy chilli chicken
This recipe requires that the chicken pieces be coated with a thin layer of all purpose flour. To make the chicken pieces crispier, coat them with flour first before dipping them into a beaten egg. Then, dip them into flour once again just before frying. This will ensure the desired result.
Also remember to check the temperature of the oil using a bit of flour before frying. If flour fizzles once it touches the oil, then it is ready to be used for frying. Ensure that the heat is kept at medium. Fry the chicken meat until they turn golden brown.
Excess chilli paste
If you have excess chilli paste from the cooked dish, heat it up the next day and have it with plain rice or as a condiment for meat or fish. It will surely stir up your appetite.
---
Steps to Prepare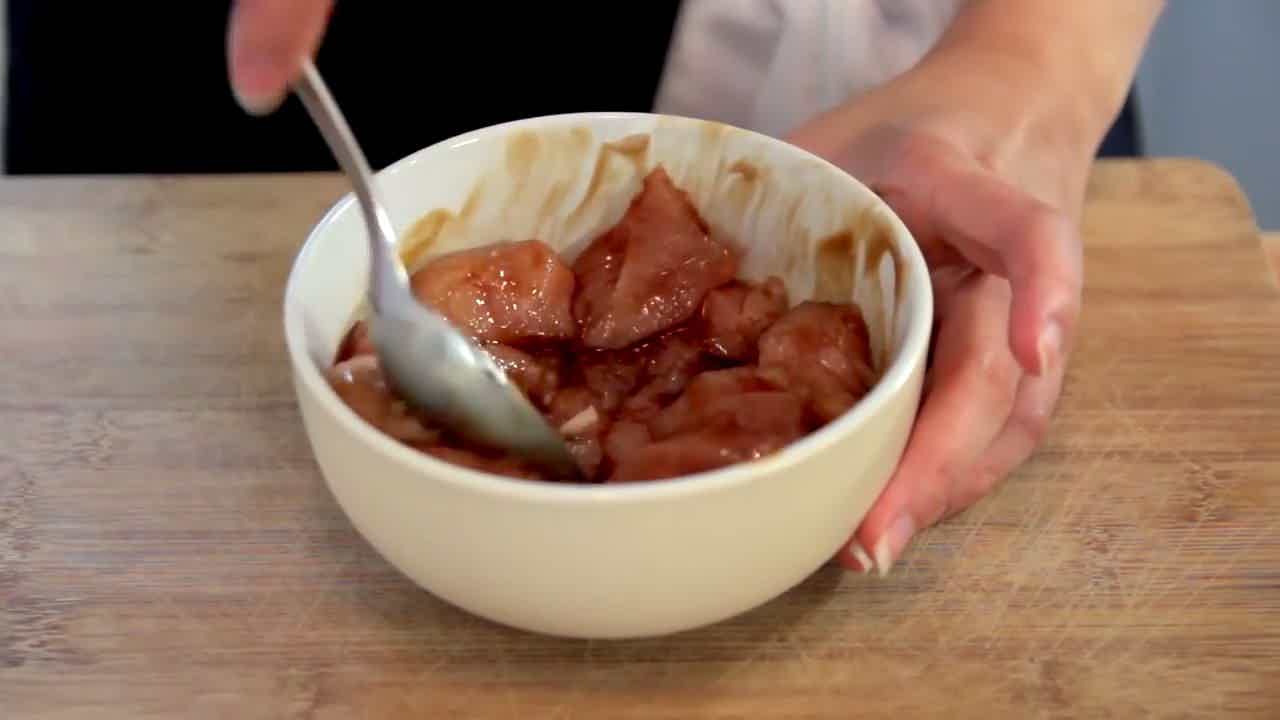 Step 1 of 4
250

g

chicken meat

1

tbsp oyster sauce

1

tsp

soy sauce

1⁄4

tsp

salt
Marinate chicken meat with oyster sauce, soy sauce and salt for 15 minutes.
Step 2 of 4
Heat oil over medium heat. Then, coat chicken meat with flour and fry until golden brown.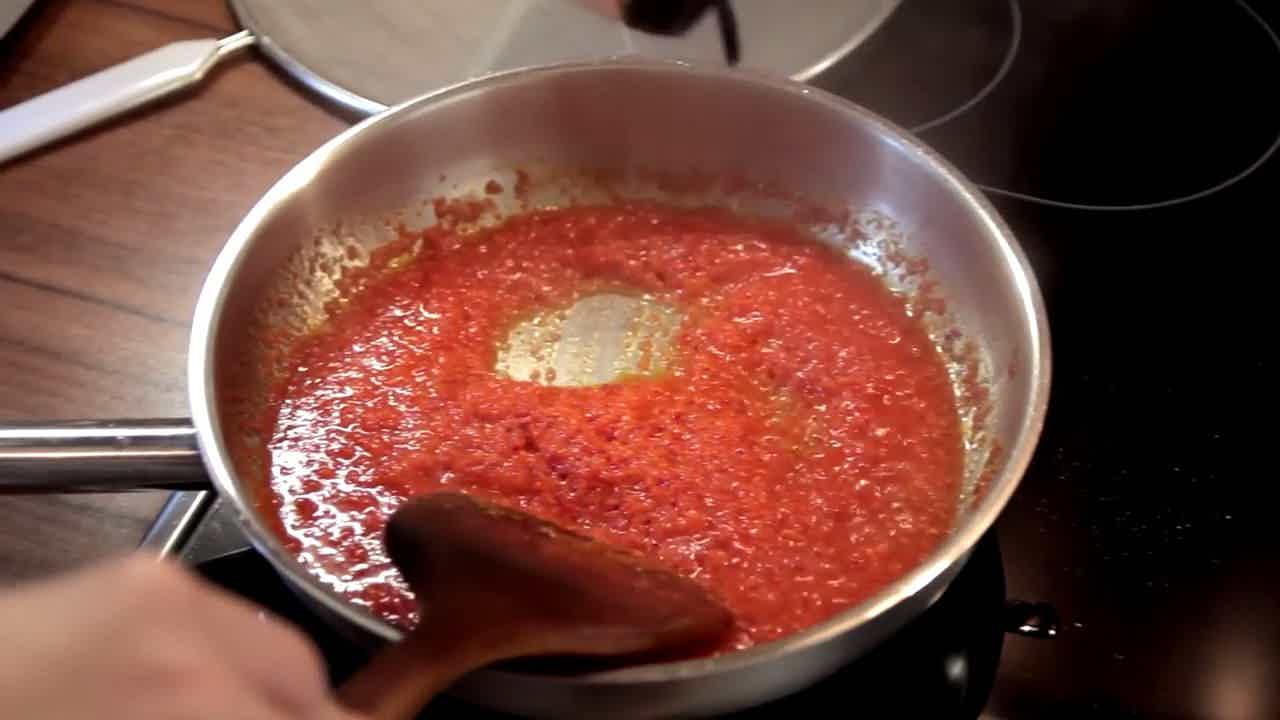 Step 3 of 4
6

chilli peppers (fresh)

1

yellow onion(s)

8

garlic clove(s)

40

ml

oil

1 1⁄2

tsp

salt
Blend chillies, onions and garlic. Heat oil over medium heat. Sauté the blended ingredients until fragrant and changed to a darker shade of red. Add salt to taste.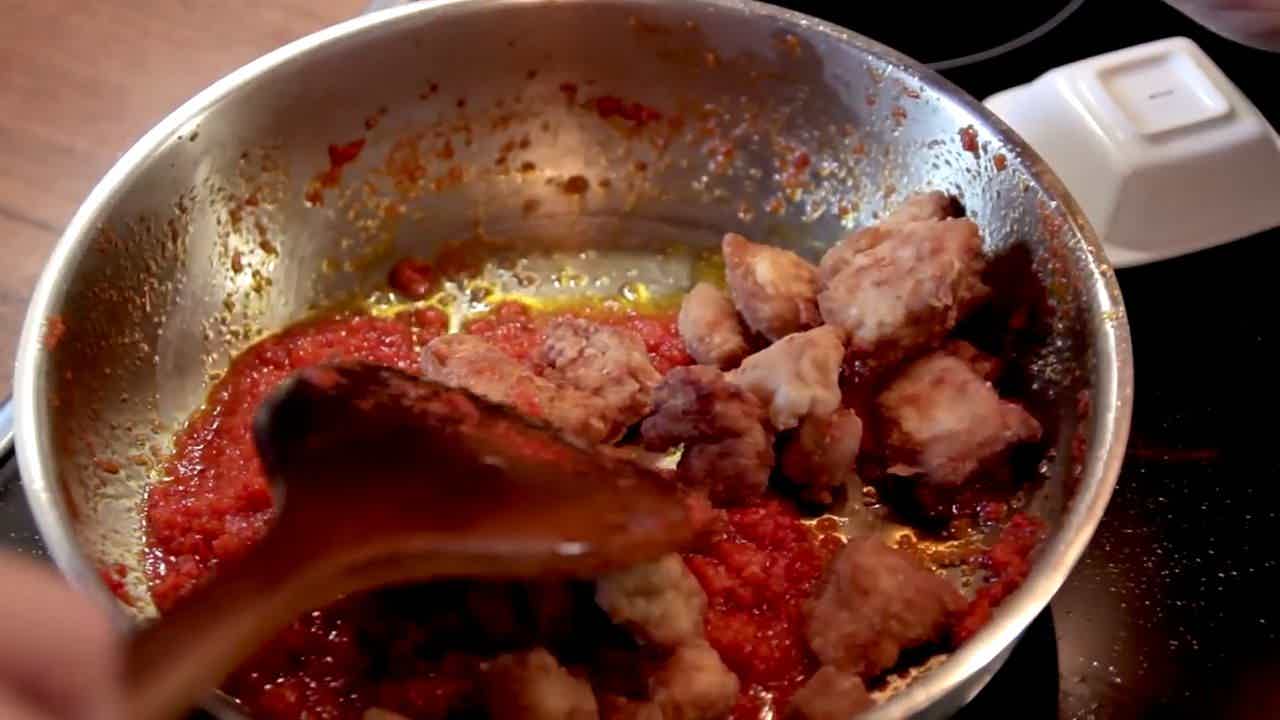 Step 4 of 4
Drain excess oil from chilli paste. Add fried chicken meat to chilli paste and mix evenly.
---
0 Discussions
Give us your opinion!
Log in
and start posting.