This braised mushrooms dish tastes as good as it looks. The thick umami-filled gravy is made by braising hydrated mushrooms and dried oysters. The soft, luscious and springy texture of the mushrooms absorbs all the flavour in the gravy. Every bite of the mushrooms is simply delightful especially when paired with white rice.
If you have been to a traditional Chinese Cantonese restaurant, this dish is most likely to be on the menu. It is also popular whenever Chinese New Year comes around as mushrooms symbolize family reunion due to their round shape.
Type of mushrooms
While it is always better to use fresh mushrooms in most dishes, you will want to opt for dried Shiitake mushrooms here. These dried mushrooms have a more intense flavour compared to the fresh ones. If you like, you can use both fresh and dried mushrooms for this dish.
To get the most out of this dish, choose good quality dried mushrooms. There should not be any mold or spots on them. XL-sized dried mushrooms taste the best in this dish.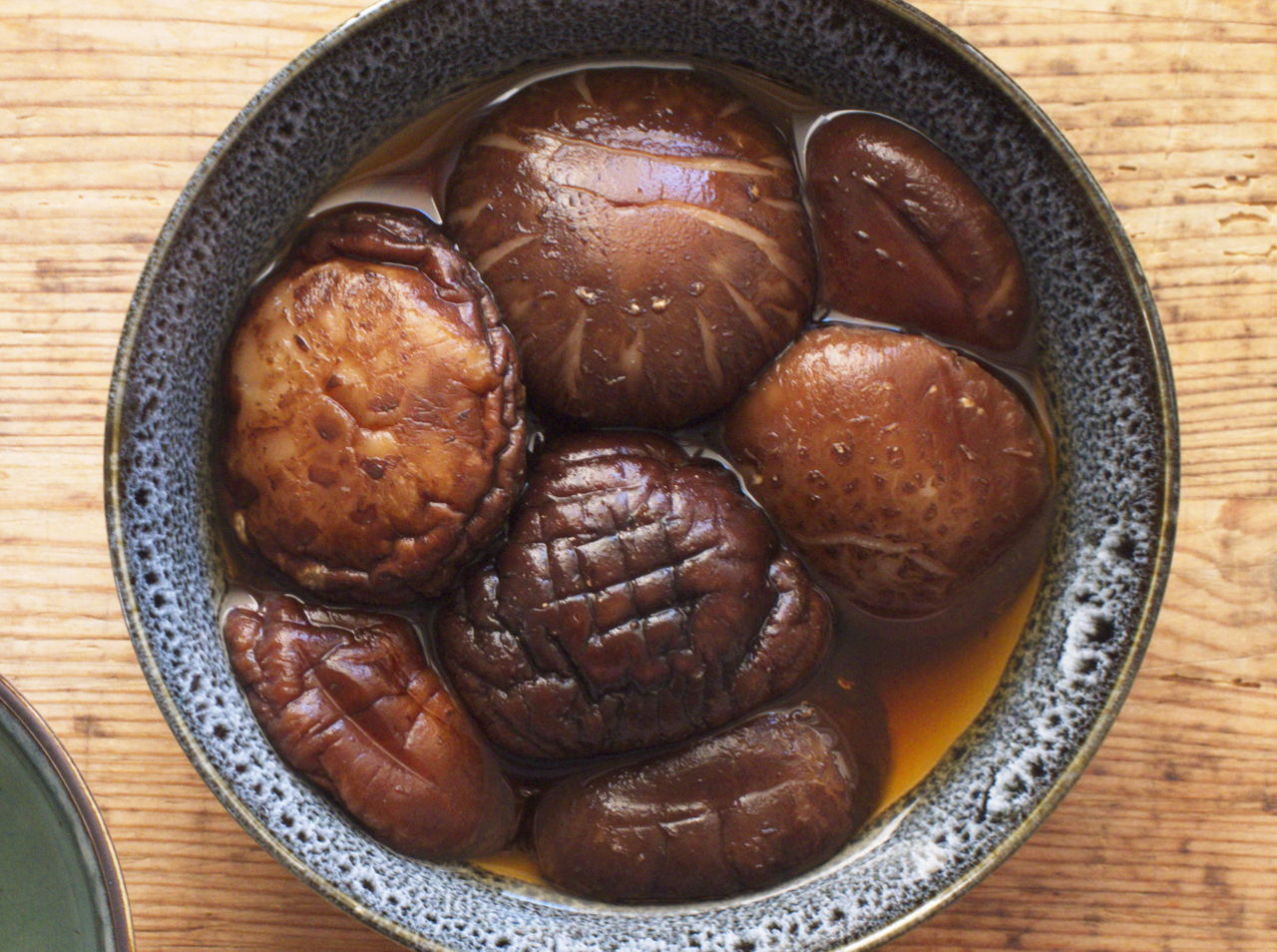 One ingredient you need for the umami flavours
Most recipes will always use only oyster sauce. My grandmother adds dried oysters into the dish. This is the game changer. When braised together with the mushrooms, these sun dried oysters give a delicious aroma and sweetness to the gravy.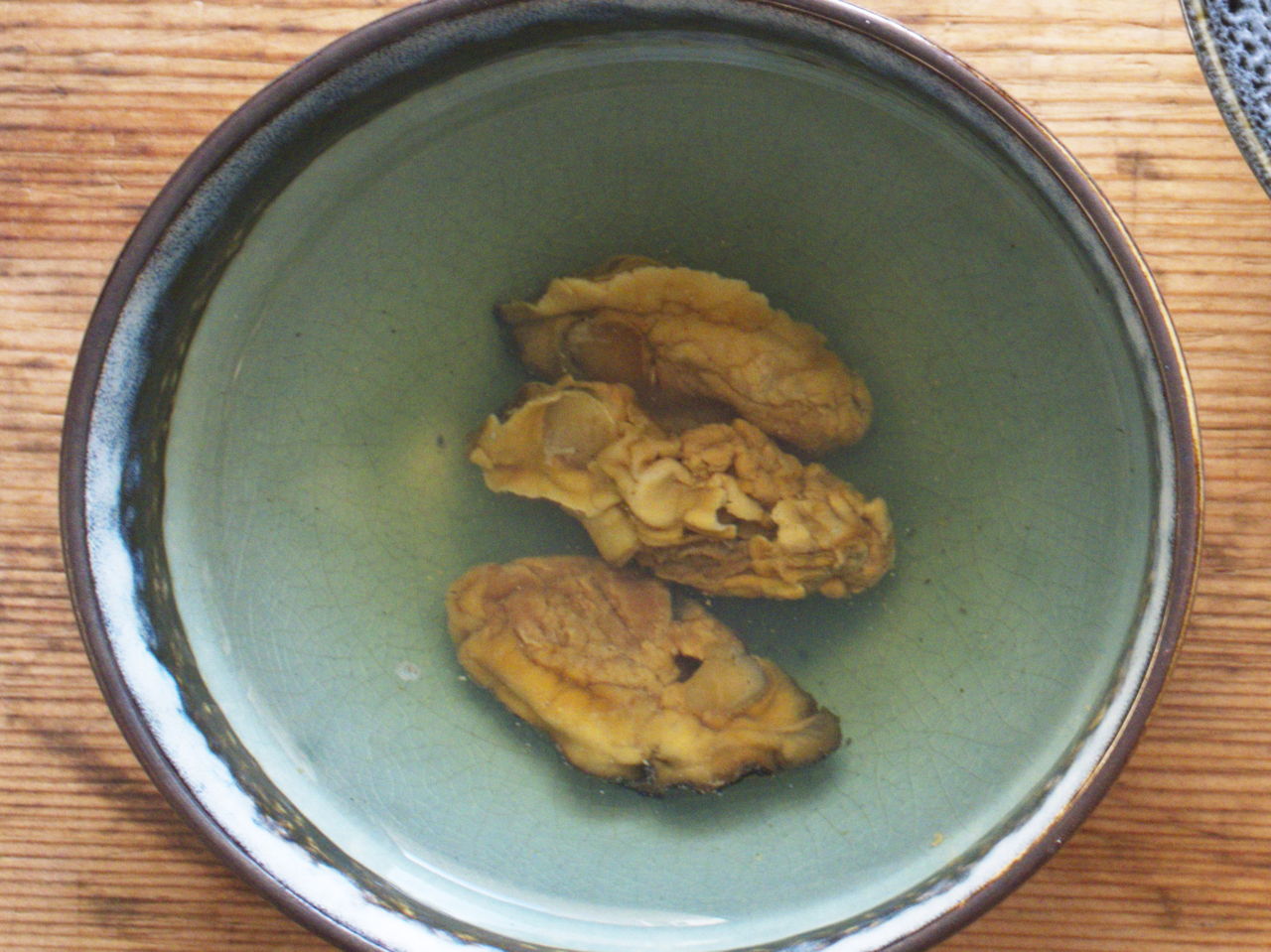 They are usually sold at Chinese grocers that specialize in dried seafood. The best place to find dried oysters if you are in the US, Europe or Australia would be Chinatown or search for them online. If you aren't able to find it, omit this ingredient.
Never forget the ginger
Ginger is extremely important. Not only does it enhance the flavour of the dish with its piquant taste, it also helps to make the mushrooms springy. However, do not leave it braising for too long or it will leave some bitterness.
Bok choy and more
I paired the braised mushrooms with some blanched bok choy. It only takes 30 seconds to cook!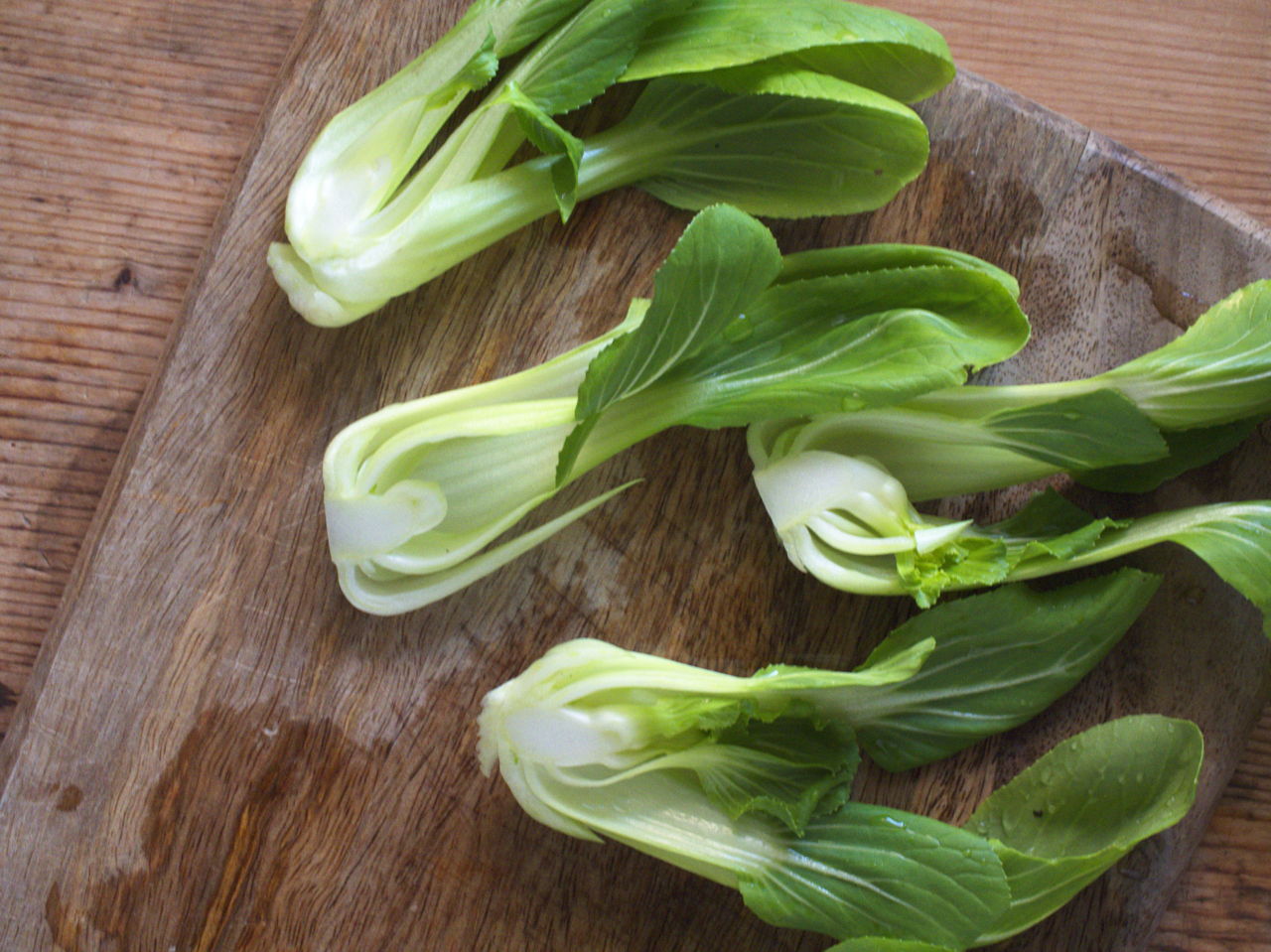 Add any other type of green vegetables such as broccoli, like this broccoli with mushroom and scallop dish. Sometimes, 'fatt choi' or black moss is added to the dish. For extra protein, you may add some chicken breast slices too.