Taiwanese Pineapple Cake
Taiwanese Pineapple Cakes, known as 'Feng Li Su' are pineapple tarts filled with slow-cooked pineapple jam wrapped in a thin layer of fragrant buttery pastry. These pastries are Taiwan's best must-buy souvenirs. Enjoy these pineapple cakes with a cup of Taiwanese Oolong tea.
Preparation 30 mins
Cooking 120 mins
鳳梨酥, Feng Li Su, Pineapple Tarts
Malaysian, Singaporean, Cantonese, Taiwanese, Bruneian
---
Ingredients
1,000

g

pineapple(s)

55

g

sugar (brown)

110

g

butter

50

g

maltose

40

g

sugar (powdered)

2

egg yolk(s)

135

g

wheat flour

20

g

almond flour

1

tsp

evaporated milk (unsweetened)

1⁄4

tsp

salt
---
Community Food Snaps
Be the first to take a snap!
Log in
and click the in the top bar.
---
Background
Pineapples are synonymous with Chinese New Year. In Hokkien (Chinese Dialect), it is pronounced as "Ong Lai" which means "the arrival of wealth". That is why pineapples are often used as offerings during prayers. Besides being used in cooking, they are also used to make cookies and snacks.
In Malaysia, the pineapple tarts are tangy, sweet and simply delightful with a hint of spices such as cinnamon and star anise. These cookies are commonly served during Chinese New Year. However, in Taiwan, pineapple tarts or more commonly known as pineapple cakes are not seasonal. They are sold throughout the year and tourists from around the world buy them as souvenirs.
This year, instead of Nyonya Pineapple Tarts, I have decided to make some Taiwanese pineapple cakes. The differences are subtle but definitely worth mentioning.
The Taiwanese version is much softer and buttery in taste and flavour compared to the Malaysian Nyonya pineapple tarts which are tangier and slightly more crispy. So, which is tastier? I will have both anytime! I am loyal to the Malaysian Nyonya version. However, I decided to make the Taiwanese pineapple cakes this year for a little variation. To be honest, this version is simpler too. Seriously, no fuss at all.
To successfully create the soft yet firm dough, the use of almond flour (or grounded almond) is needed. This helps to make the dough flakier compared to using wheat flour.
If almond flour is omitted, the dough would end up dense. Just like the dough for Nyonya Pineapple Tarts, it is not supposed to be kneaded for too long. It is best to use a rubber spatula to bring the ingredients together after using a mixer to beat the eggs, butter and sugar.
I baked these cookies 10 days ahead of Chinese New Year with the intention of enjoying them during the festive season but they were all devoured within 2 days! Needless to say, I was pleased with the outcome. I had no choice but to bake a second batch of these delectable pineapple cakes. This time, I made sure to store them in a container and secured it with an adhesive tape to stop myself from devouring them before the actual celebration. They can be kept for up to 2 months in airtight containers although I doubt they could last that long once you get your hands on them.
---
Steps to Prepare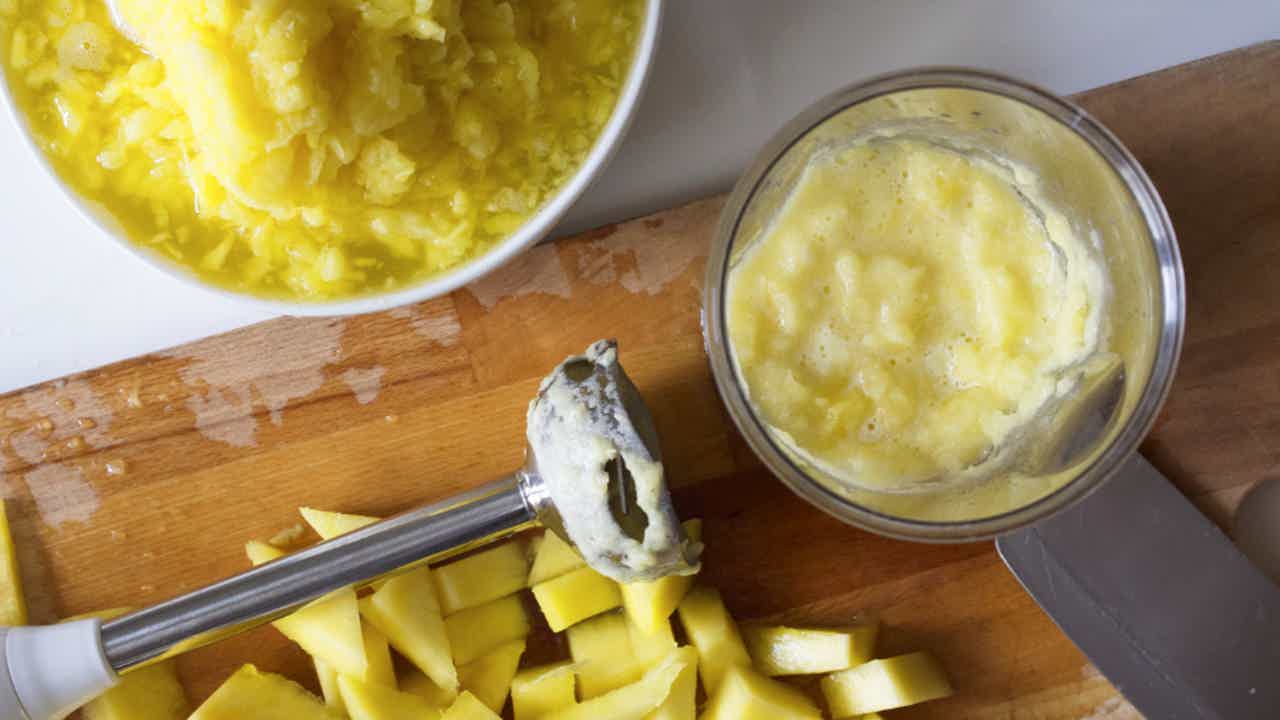 Step 1 of 5
Remove skin of the pineapple. Cut the pineapple and remove the core. Chop the pineapples finely. Then, blend the core of the pineapple.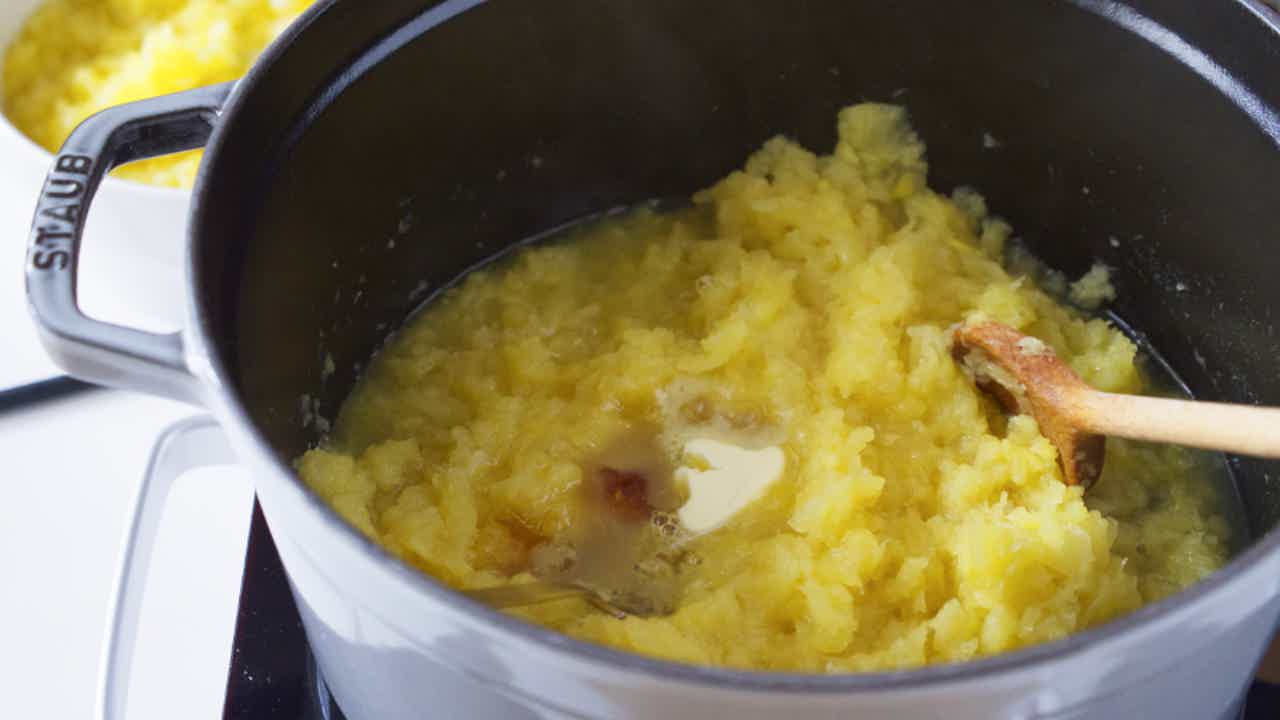 Step 2 of 5
55

g

sugar (brown)

10

g

butter

50

g

maltose
Pour both parts of the pineapple into a pot and cook at low heat until the juice dries up. Add brown sugar, butter and maltose and continue stirring the pineapple jam until it turns into a golden shade of yellow and is thick enough to form a ball. Place pineapple jam into the refrigerator and shape into balls of 10g each later.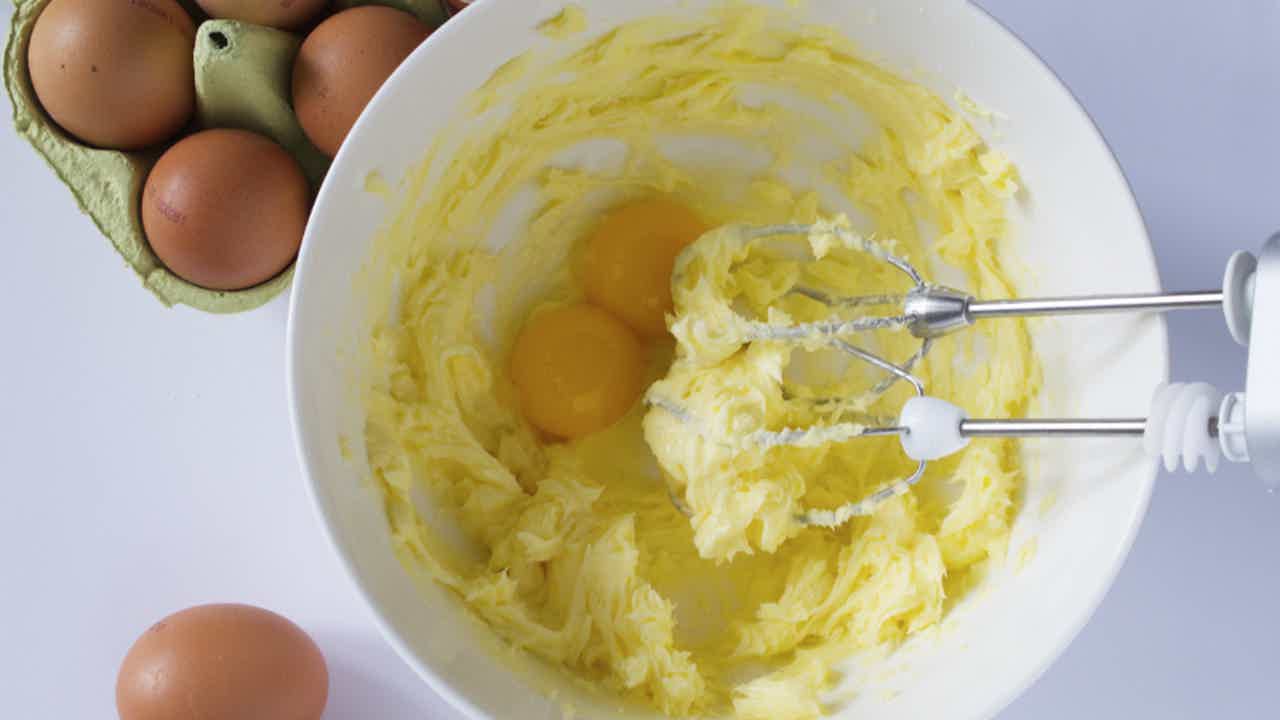 Step 3 of 5
100

g

butter

40

g

sugar (powdered)

2

egg yolk(s)
To prepare the dough, mix room temperature butter and powdered sugar until the colour of butter turns pale. Add room temperature egg yolks into butter and sugar mixture. Continue mixing for another minute.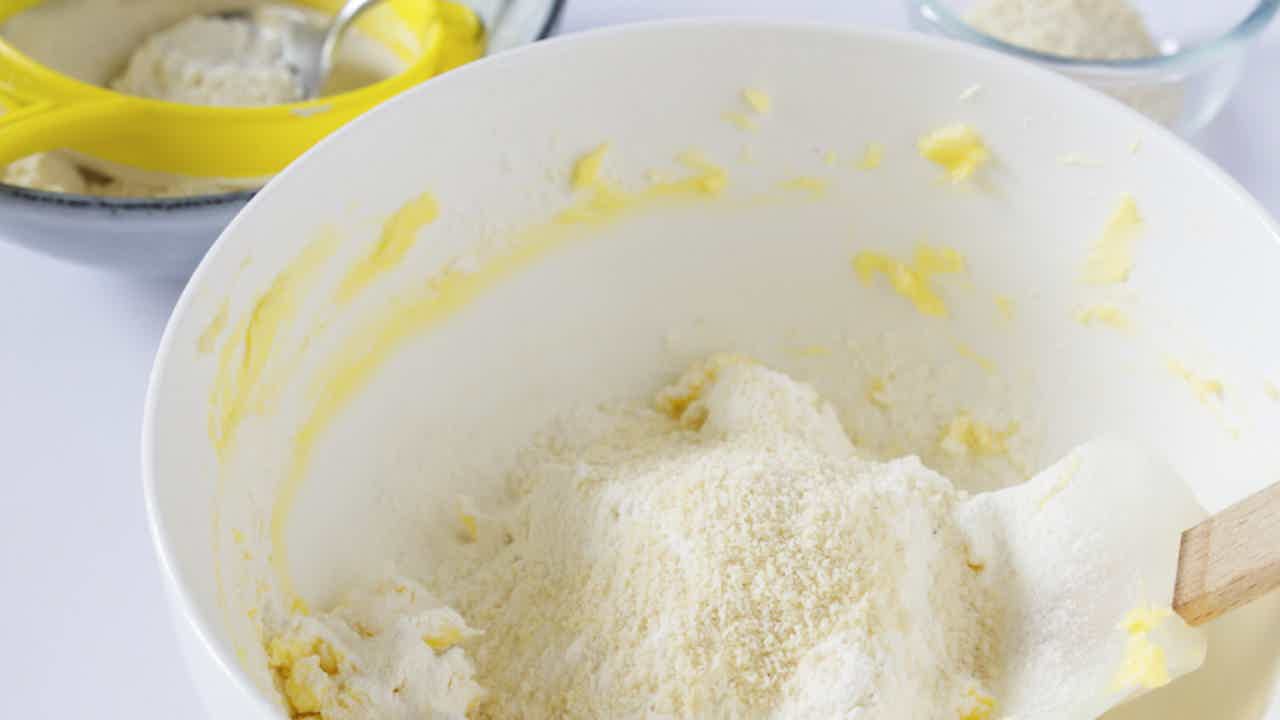 Step 4 of 5
135

g

wheat flour

20

g

almond flour

1

tsp

evaporated milk (unsweetened)

1⁄4

tsp

salt
Add low gluten flour, almond flour, salt and evaporated milk. Using a rubber spatula, mix ingredients until it comes together. Do not over mix or over knead the dough.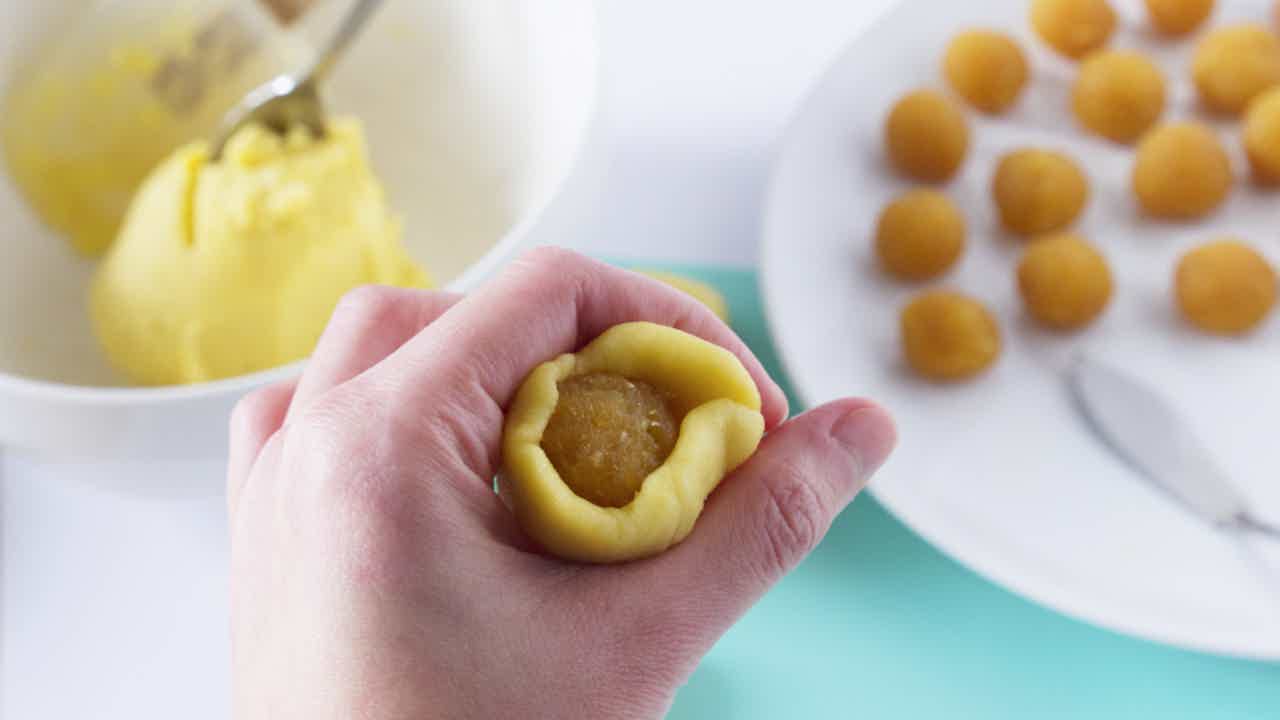 Step 5 of 5
Roll 14g of dough into a ball and flatten it using your palm. Wrap one pineapple jam ball with the flattened dough. Bake the pineapple cakes in a preheated oven at 160 degrees Celsius for 30 minutes. Cool and store in an airtight container for up to 1 month.
Published: January 16, 2018
---
0 Discussions
Give us your opinion!
Log in
and start posting.