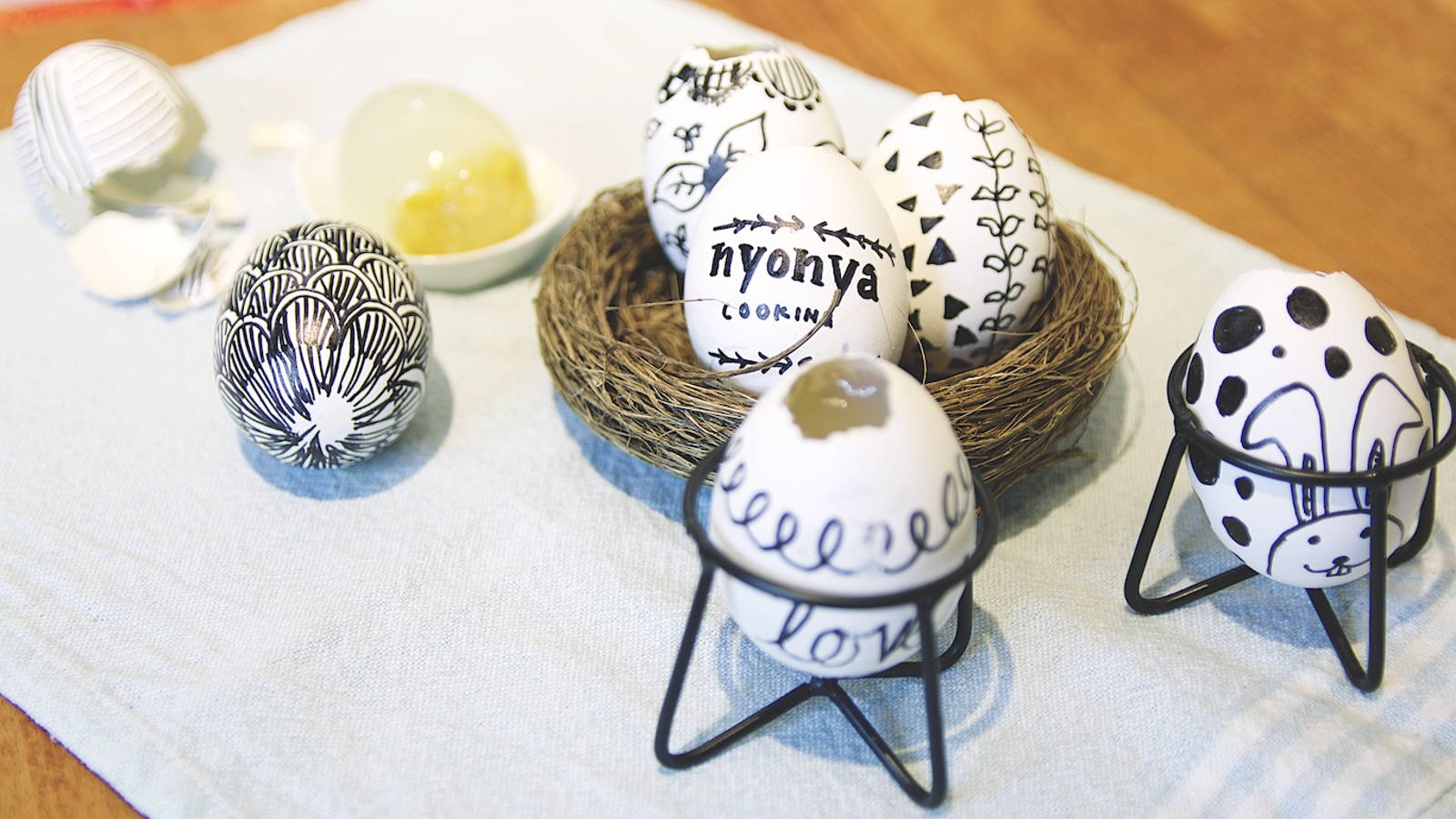 Sweet corn jelly
Sweet corn jelly recipe is a fun dessert to prepare, especially in eggshells. Also called sweet corn agar-agar, this is a quick dessert you can prepare with kids. Enjoy this sweet corn jelly for Easter or any other day!
Total Time
Preparation 20 mins
Cooking 20 mins
Alternate Names
Cream Corn Jelly, Easter Egg Jelly
Cuisines
Malaysian, Singaporean, Bruneian
---
Ingredients
10

egg shells

5

g

agar-agar powder

2

tbsp

sugar

2

Pandan Leaves

650

ml

water

10

tsp

creamed corn
---
Nutrition per Serving
Calories
74 kcal
Carbs
4 g
Fat
4 g
Protein
6 g
---
Background
Easy to prepare and fun desserts such as sweet corn jelly is a great favourite among families. You may hWhen I was younger, my mom often made these for my sister and I. If I am not mistaken, she also made them while she was growing up. We always look forward to having these egg jellies for they are not only cute but also delicious.
Which sweet corn to use?
Sweet corn can be bought in cans. In this recipe, I used cream corn which is also sold in cans. It contains corn kernels and sweet cream which goes along very well in the jelly. You may also use corn kernals from the cob, if you prefer. If you do do, blend some corn kernals to be added along with some whole corn kernels. This gives better flavour to the jelly.
Use soy milk for white jelly
To make it look even more like actual eggs, use soy bean milk instead of water to create the jelly. If you do so, reduce the amount of sugar as soy bean milk is already sweetened.
How to design egg shells?
To create the designs, you can either dye the egg shells or paint them with food colouring. I created these Easter egg decorations using sharpie or marker pens. I am totally in love with the combination of the white and black theme. Sharpies are safe to use and the ink did not seep through the egg shells. To get a clean and clear design, just ensure you take the eggs out of the refrigerator after chilling them and leave them aside for about 10 minutes. Then you can work on the dry surface. You may even draw on the empty egg shells beforehand. Have fun creating whatever design that takes your fancy!
---
Food Snaps
Be the first to take a snap! Log in and click the in the top bar.
---
How to Prepare
Step 1 of 4
Prepare eggshells by creating a small hole at the top using a knife or chopstick. Wash and dry thoroughly.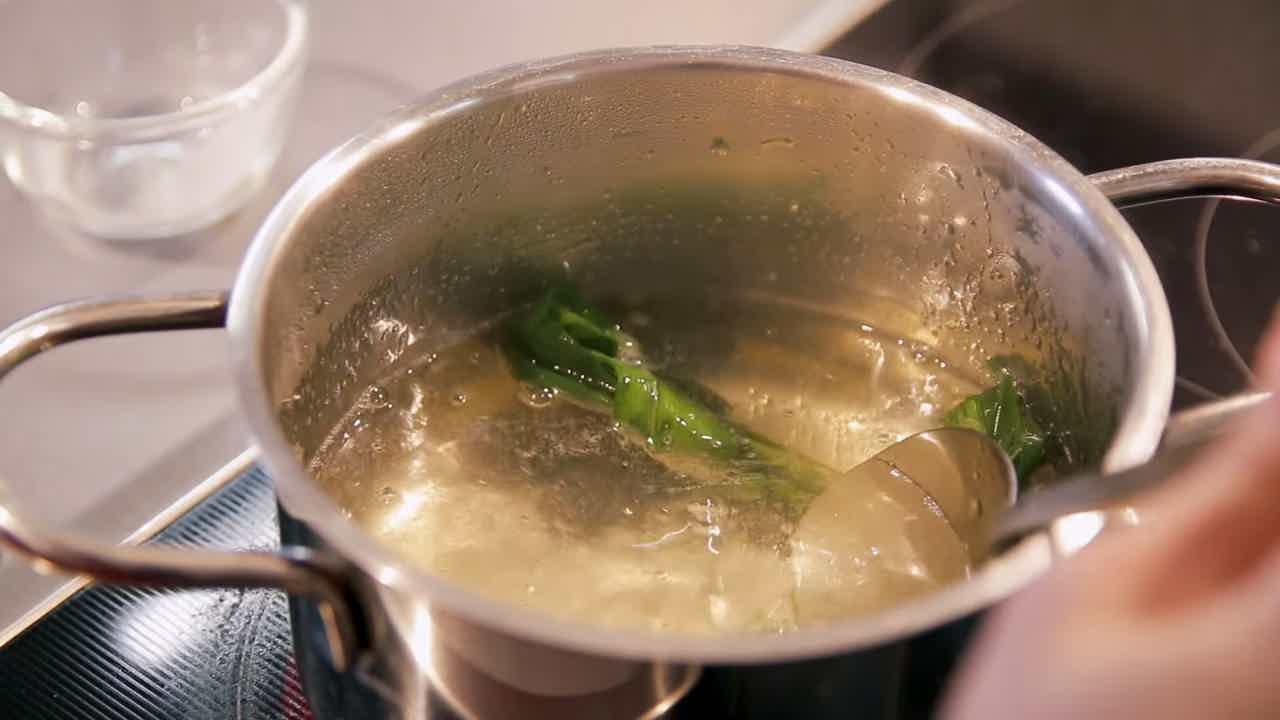 Step 2 of 4
5

g

agar-agar powder

2

tbsp

sugar

650

ml

water
In a pot, mix water along with agar-agar powder, sugar and pandan leaves to boil over medium heat for at least 5 minutes.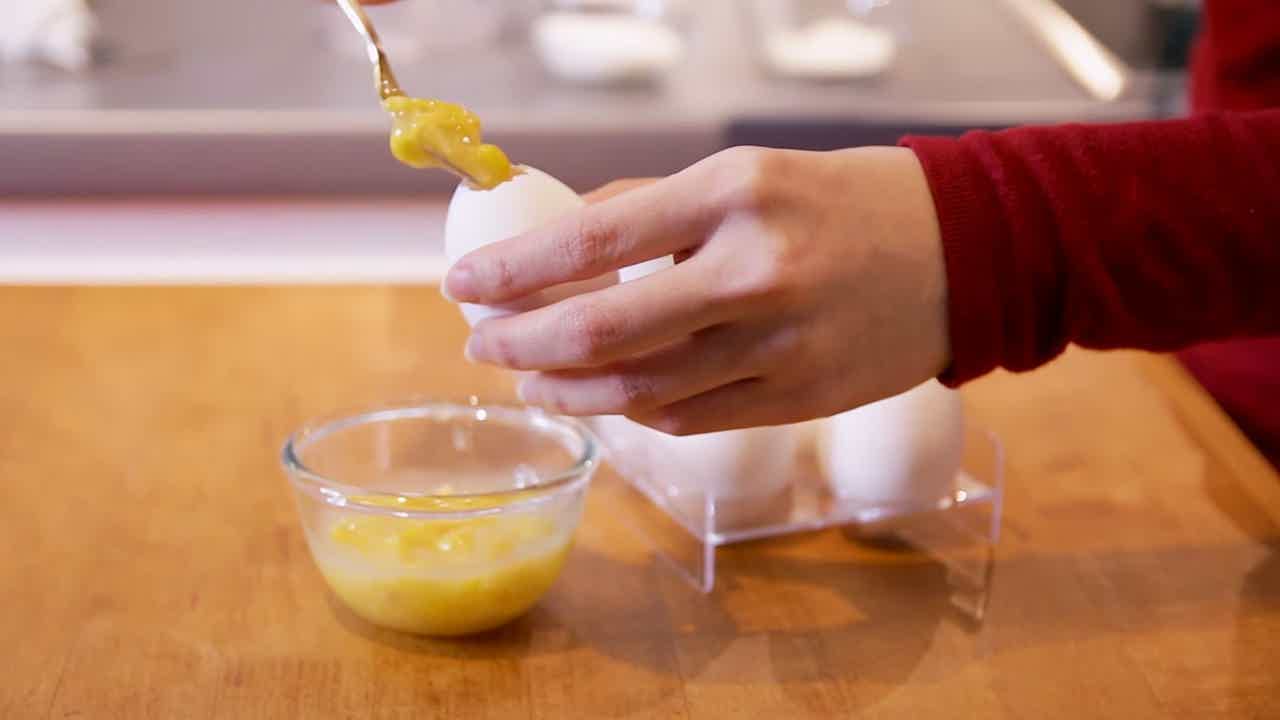 Step 3 of 4
Fill each eggshell with some cream corn. Then, pour agar-agar mixture into them.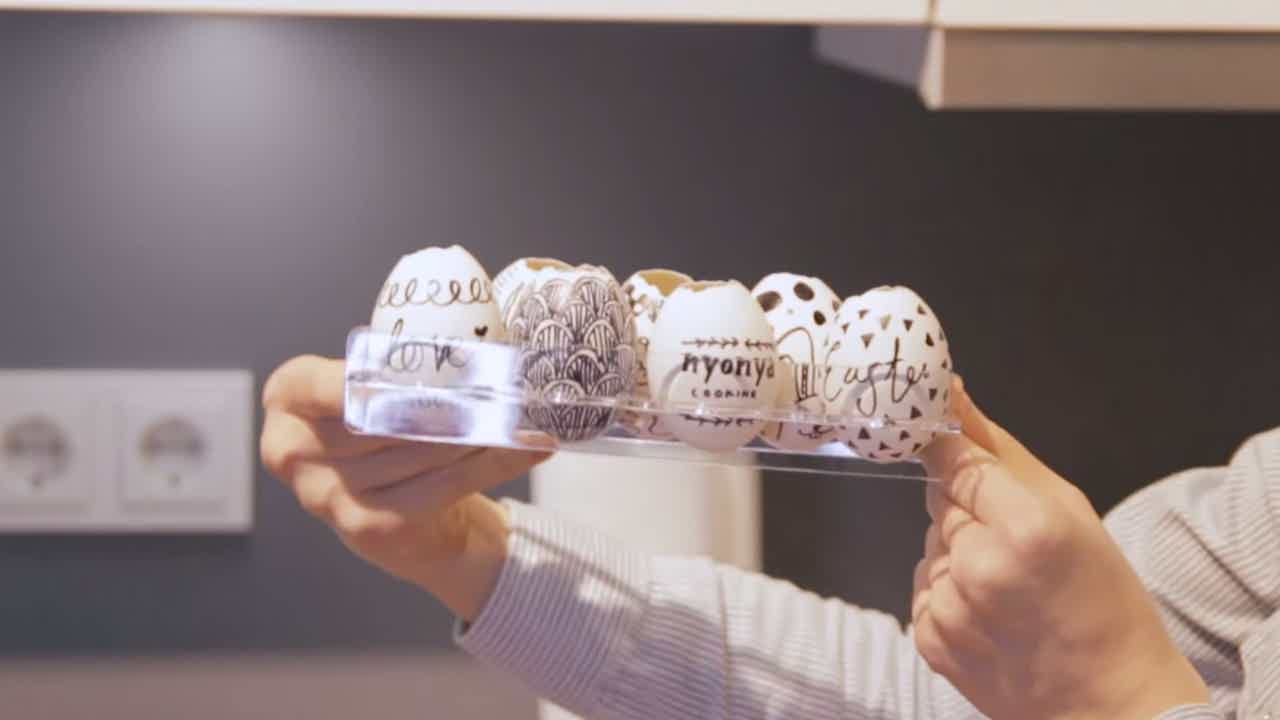 Step 4 of 4
Let it cool and then, chill them in the refrigerator. Optionally, decorate eggshells. Serve chilled.
Published: March 25, 2016