Sinangag or garlic fried rice is a Filipino favourite from breakfast till dinner. It is always satisfying and equally delicious. Sinangag, prounouced as see-na-nag is often served with meat or seafood on the side. Using overnight rice, each grain of rice has a light crust as it is tossed over heat to coat the tasty garlic flavour. Not only is this fried rice vegan friendly, it needs only 4 ingredients. That's about it!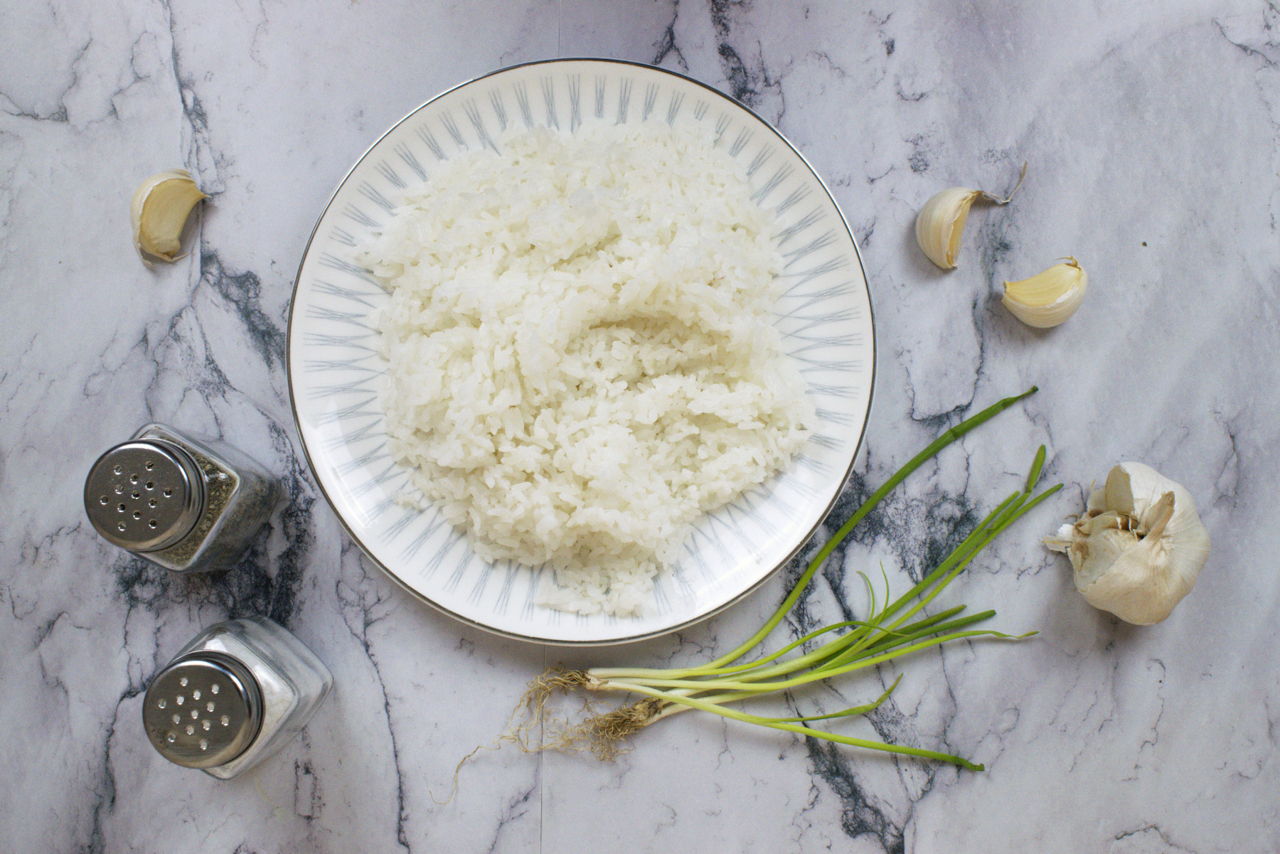 Dishes served with garlic fried rice
Filipinos love this garlic fried rice that they have it as breakfast or an all-day breakfast meal which is a combination of fried rice, itlog (egg) and a side dish such as beef tapa (beef jerky), tocino (sweet pork) and longanisa (sweet sausages). This mix of dishes are called tapsilog, tosilog and longsilog, an abbreviation of sinangag, the chosen side dish and itlog.
Adobo goes really well with this fried rice too. Otherwise, add an egg, hot dog or spam. The dish tastes great with almost everything.
The garlicky flavour
Do not let this recipe restrict you. Be generous with the amount of garlic. In the Philippines, we love using garlic. The taste of garlic is the essence of the dish.
Best to brown the garlic until it is caramelized. Be careful not to cook the garlic over high heat to prevent it from burning which will result in it being bitter. For more a more intense garlic taste in the fried rice, chop the garlic finely for it to develop a more pungent taste. If you like crispy chunks of garlic, cut some into thicker bits.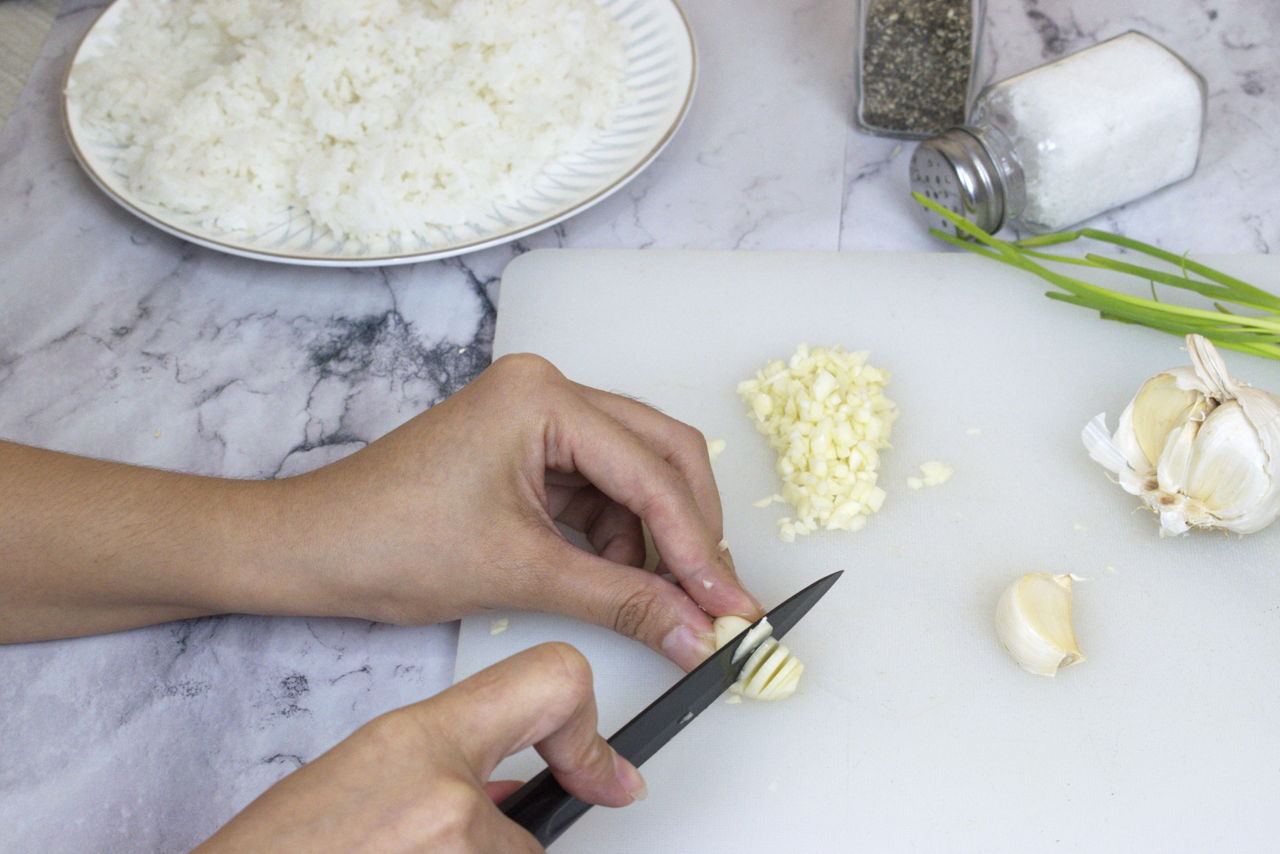 Why use leftover rice for fried rice?
The best way to spice up leftover rice is to cook fried rice with it. You may have noticed that it is always recommended to use overnight rice because freshly cooked rice is high in moisture. Freshly cooked rice will clump together and turn out gummy. However, rice will become slightly dry in the refrigerator, thus providing the best condition for perfect fried rice where each grain is individually separated.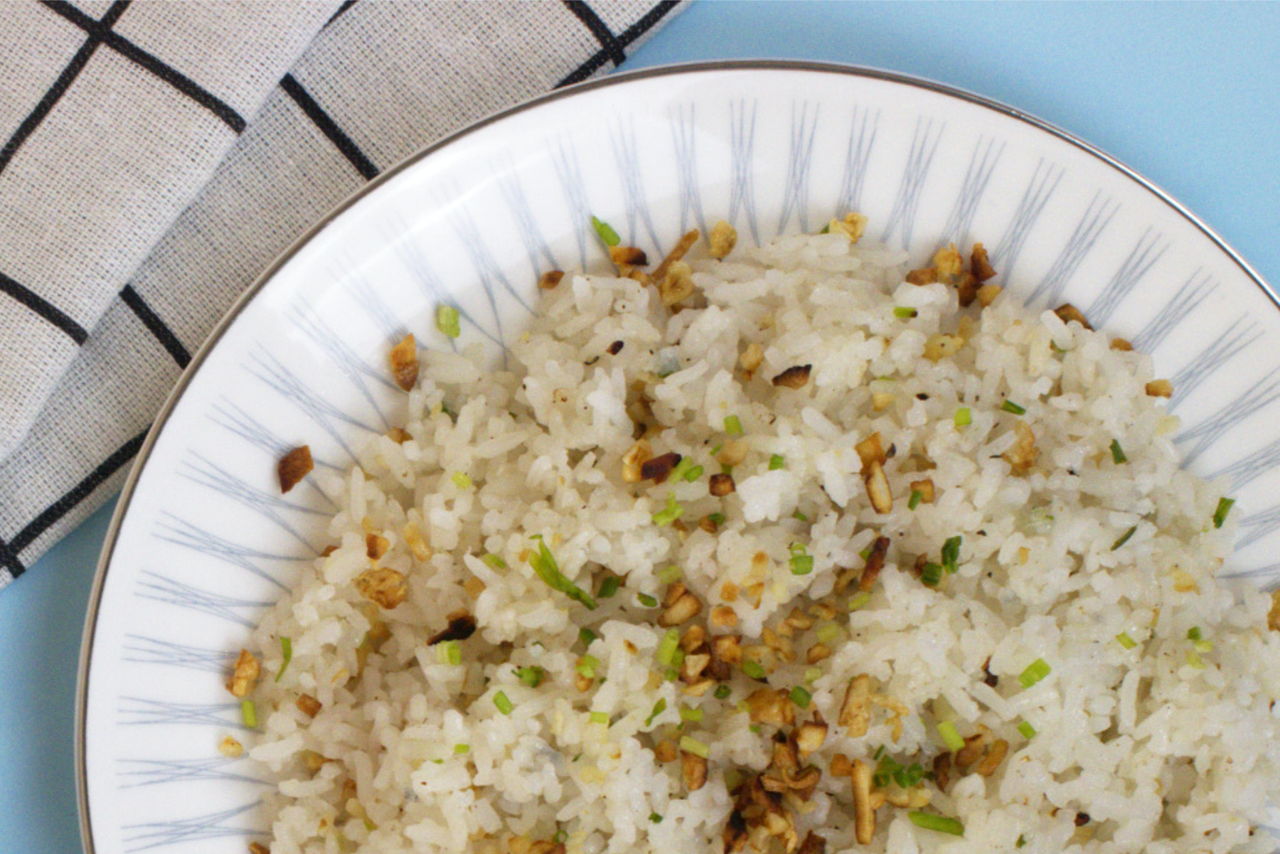 Is fried rice bad?
Not at all! Fried rice is such a versatile dish that you can adapt to your diet. For example, I only used 1 tablespoon of oil in this recipe as I used a non-stick pan. You may need more oil to create the non-stick layer if you are using a different type of pan. Depending on how you pair the rice, you can choose to have more vegetables or proteins instead.
Fried rice is one of the quickest way to have a filling meal besides making it healthy at the same time.