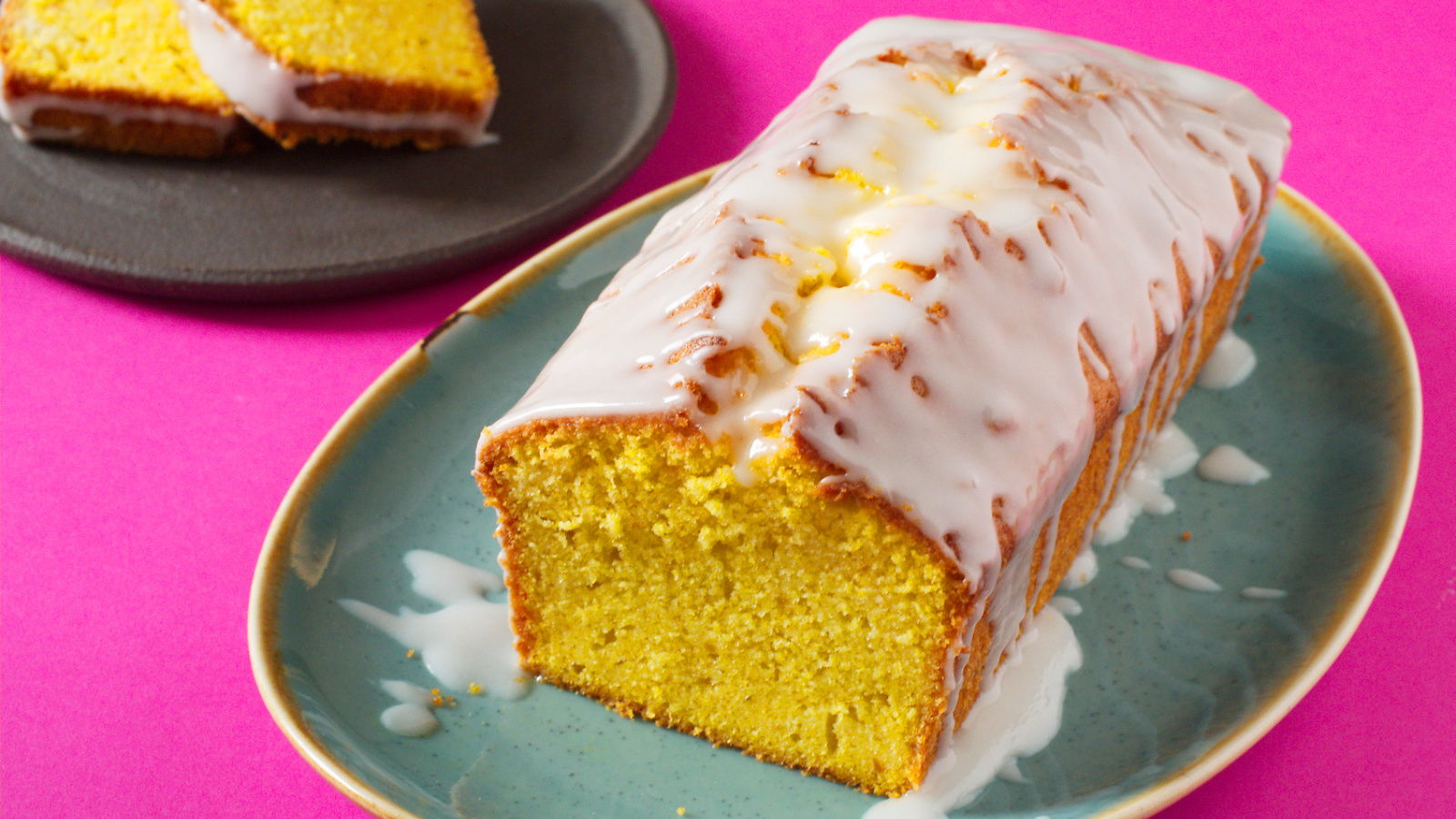 Pumpkin Loaf
Make this golden pumpkin loaf with simple ingredients. The preparation is easy but the result is an aromatic and moist pumpkin cake that you will love. Without the addition of typical spices, this cake has a subtle pumpkin flavour that is more fitting to the Asian palate.
Preparation 15 mins
Cooking 50 mins
American, Malaysian, Singaporean
---
Ingredients
200

g

pumpkin

1

tbsp

butter

2

cups

wheat flour

1⁄5

tsp

salt

1

tsp

baking powder

250

g

butter

1

cup

sugar

4

egg(s)

1 1⁄2

tsp

vanilla extract

1

cup

sugar (powdered)

2

tbsp

milk
---
Journal Snaps
Be the first to take a snap!
Log in
and click the in the top bar.
---
Background
A moist pumpkin loaf is especially sought after during autumn. It's also when companies like Starbucks introduces pumpkin spices latte and pumpkin loaf in its menu for the season. Although many may enjoy the delicious creations, my friends and family never really enjoyed the strong taste of spices in them as the idea of combining spices with a sweet dish was not familiar to us.
This loaf is perfect for the Asian palate. It's subtle in flavour but yet, the taste of pumpkin is still noticeable. With the natural yellow of the pumpkin, the cake looks gorgeous when sliced. Above all, the moist texture and mild sweetness make the cake a great accompaniment for tea time.
Important step when creaming butter
This is one of the easiest cake recipe and there is almost no chance for you to fail when making it. The important thing you need to take note is when creaming the butter. Ensure that the butter and sugar are both beaten until fluffy and the colour turning into a shade of pale yellow. Skipping this step will result in the cake being dense.
What types of pumpkin to use?
When it's the pumpkins' season, there will be so many to choose from. The best pumpkin that would be fitting for this recipe is the sugar pumpkins which are also known as pie pumpkins. In Malay, this type of pumpkin is called 'labu kuning'. They are the sweetest among all pumpkins and are commonly used in baking.
Before buying, check to see if there are any rotten or soft spots. If fresh pumpkin isn't available, you can also use cubed or sliced frozen pumpkins.
Tips to mash pumpkin
Chop them into smaller pieces to cut down on the cooking time. Cooking them over high heat may result in burning the pumpkin or butter. Just be patient as you stir the pumpkin. I like to leave the lid on to allow the vapour to cook the pumpkin.
Can butter be substituted with oil?
Substituting with oil will result in the cake being less fragrant. Usually for baked products, oil is added for the extra moisture. In this recipe, the butter is measured to perfection. Therefore, I wouldn't suggest using oil.
Adding nuts or seeds
Nuts, seeds or even small pumpkin pieces can be added to the batter if you like some crunch. Walnuts, for example, taste exceptionally great with this loaf. You can sprinkle them on the surface of the batter before baking.
Adding spices
Now, if you think you can handle the spices and wants to create the Starbucks version of the pumpkin cake, add 1/2 teaspoon each of cinnamon, ginger, nutmeg and cloves. The spices must be blended finely before adding to the dry ingredients in Step 2.
How to keep cake moist?
The cake should be stored in an air-tight container and can be kept for up to a week but let's be honest, it's going to be finished much earlier!
---
Steps to Prepare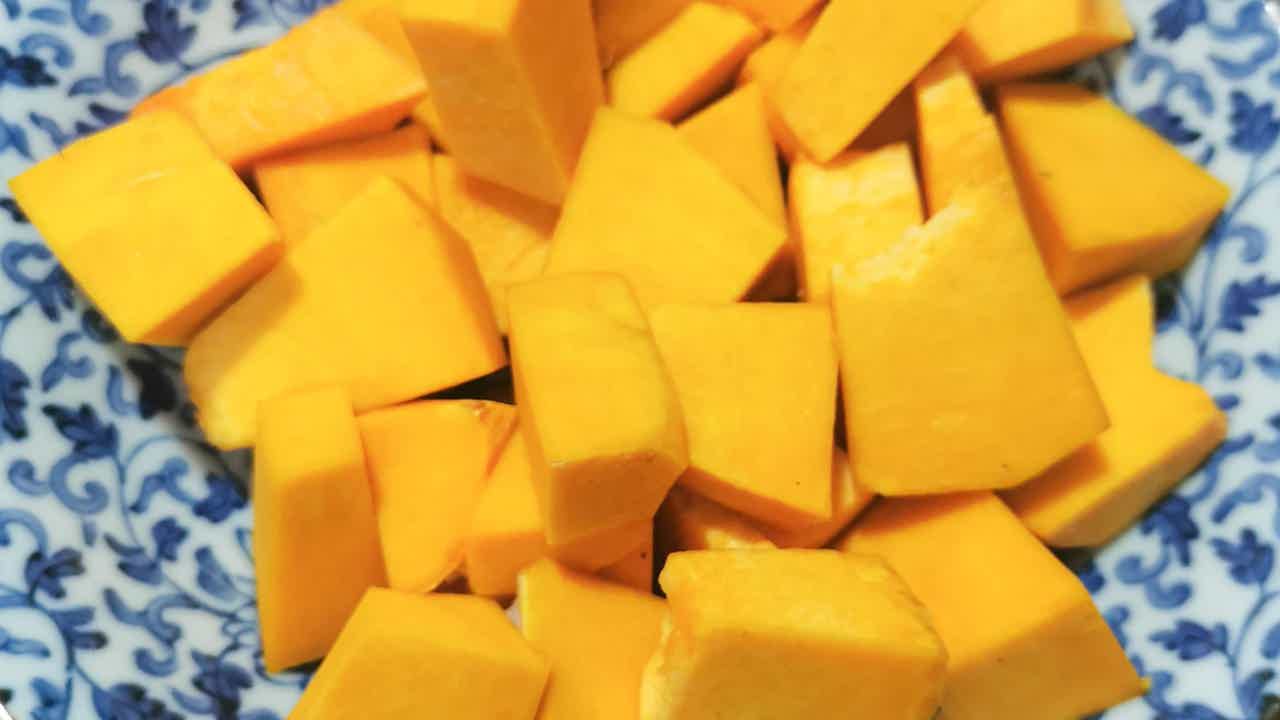 Step 1 of 5
200

g

pumpkin

1

tbsp

butter
Sauté chopped pumpkin with butter over low heat until softened. It should take about 8 to 10 minutes. Cool to room temperature before mashing the sautéed pumpkin to puree consistency.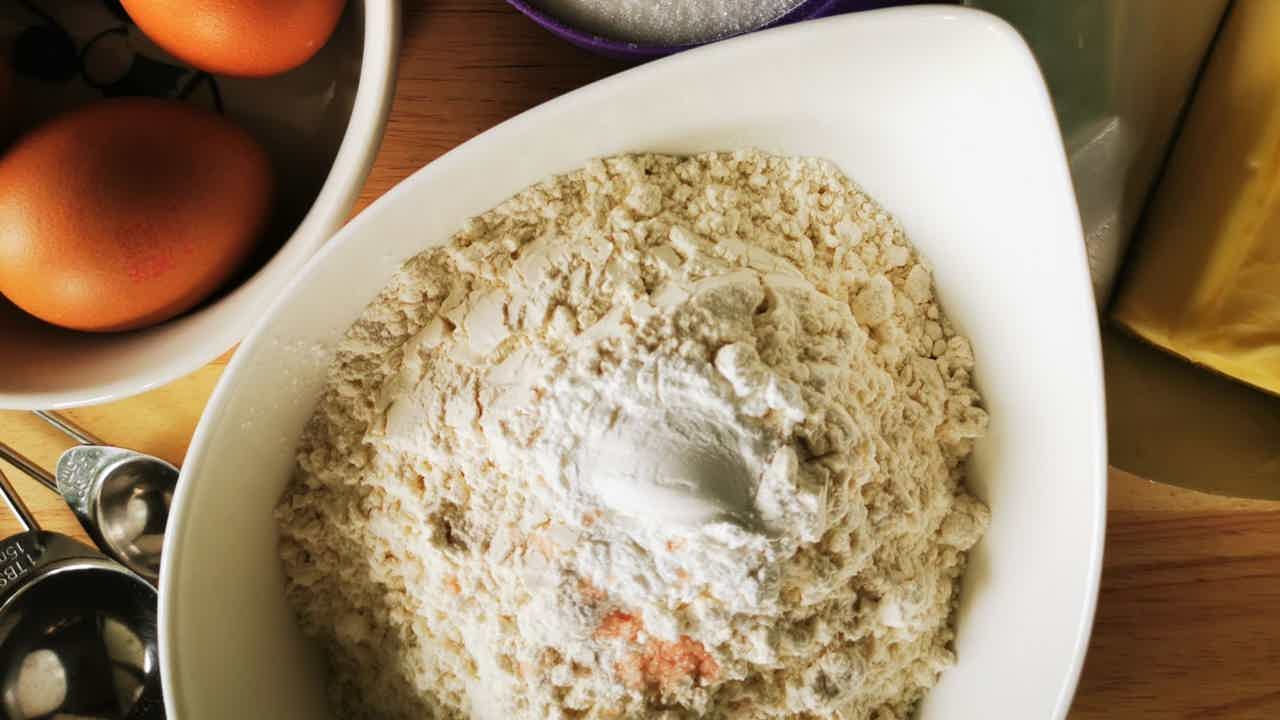 Step 2 of 5
2

cups

wheat flour

1⁄5

tsp

salt

1

tsp

baking powder
Heat oven at 170 degrees Celsius. Meanwhile, whisk flour, salt and baking powder in a mixing bowl. Set aside.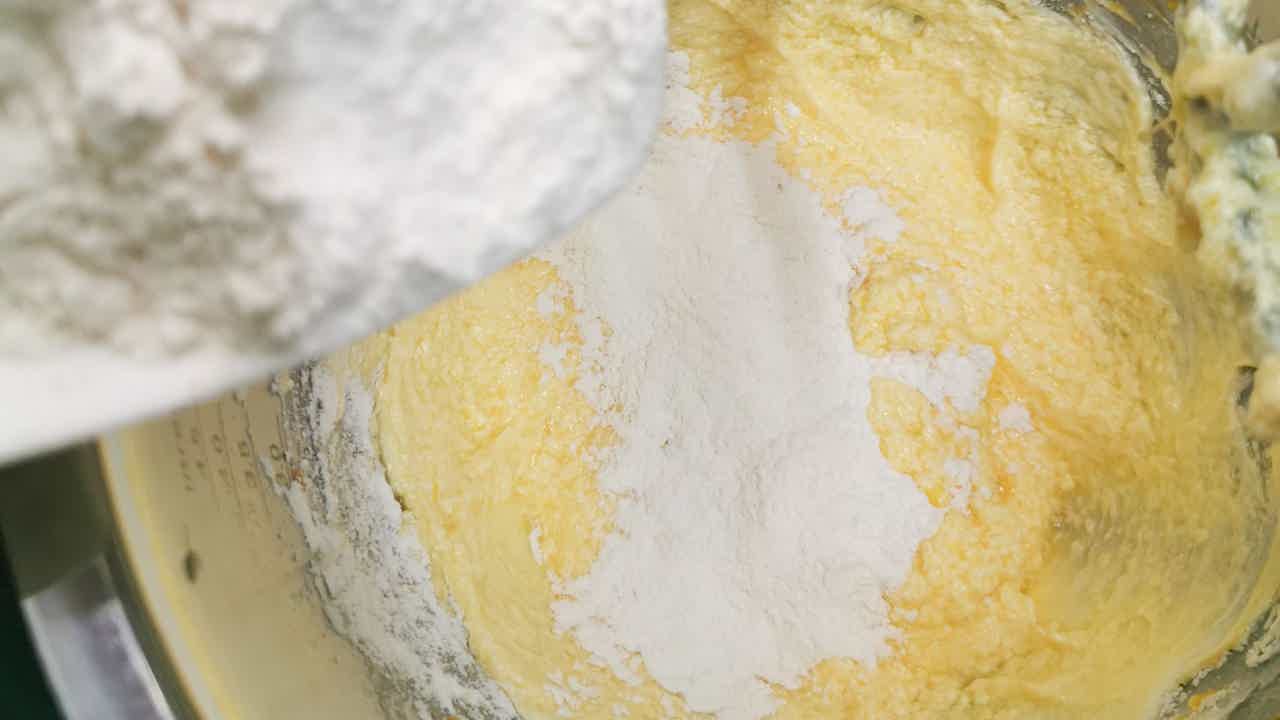 Step 3 of 5
250

g

butter

1

cup

sugar

4

egg(s)

1 1⁄2

tsp

vanilla extract
In a bowl, cream butter and sugar until light and fluffy at low speed using an electric mixer. Beat in the eggs one at a time. Gradually add the flour mixture to the batter. Continue mixing while adding pumpkin puree and vanilla extract.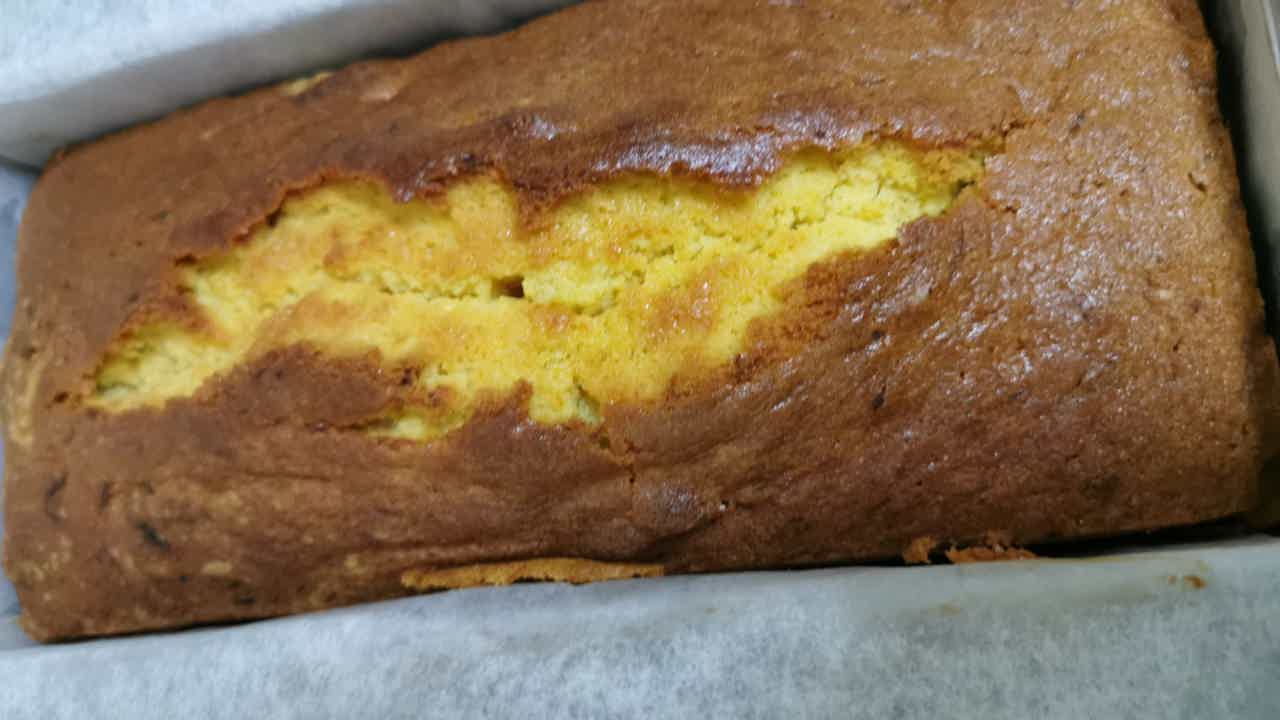 Step 4 of 5
Transfer the cake batter into a 9 x 5" loaf pan which has been lined with parchment paper. Smooth the top lightly with a spatula. Bake for about 55 minutes or until fully cooked. Insert a toothpick or knife into the centre of the loaf and if it comes out clean, it is ready.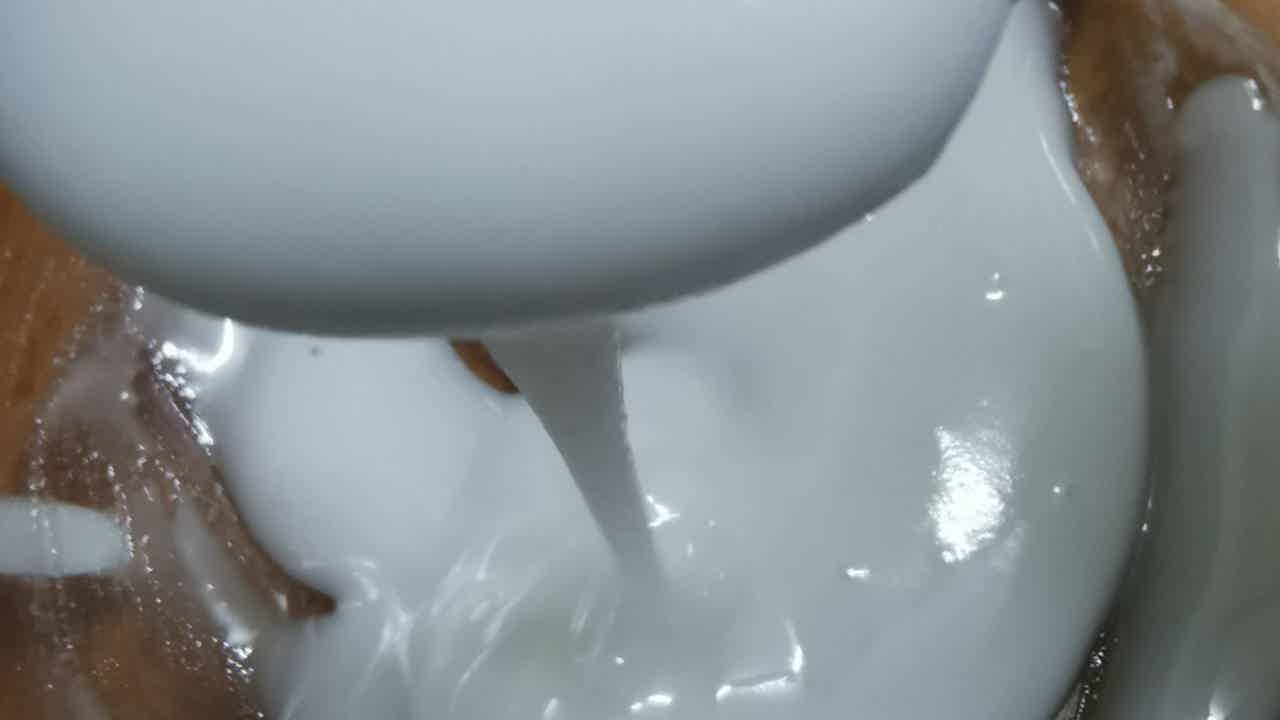 Step 5 of 5
1

cup

sugar (powdered)

1⁄2

tsp

vanilla extract

2

tbsp

milk
For a simple sugar glaze, mix all ingredients until smooth. Stir in milk to mix evenly. Let the glaze set, then pour mixture over loaf.
Published: November 7, 2019
---
0 Discussions
Give us your opinion!
Log in
and start posting.