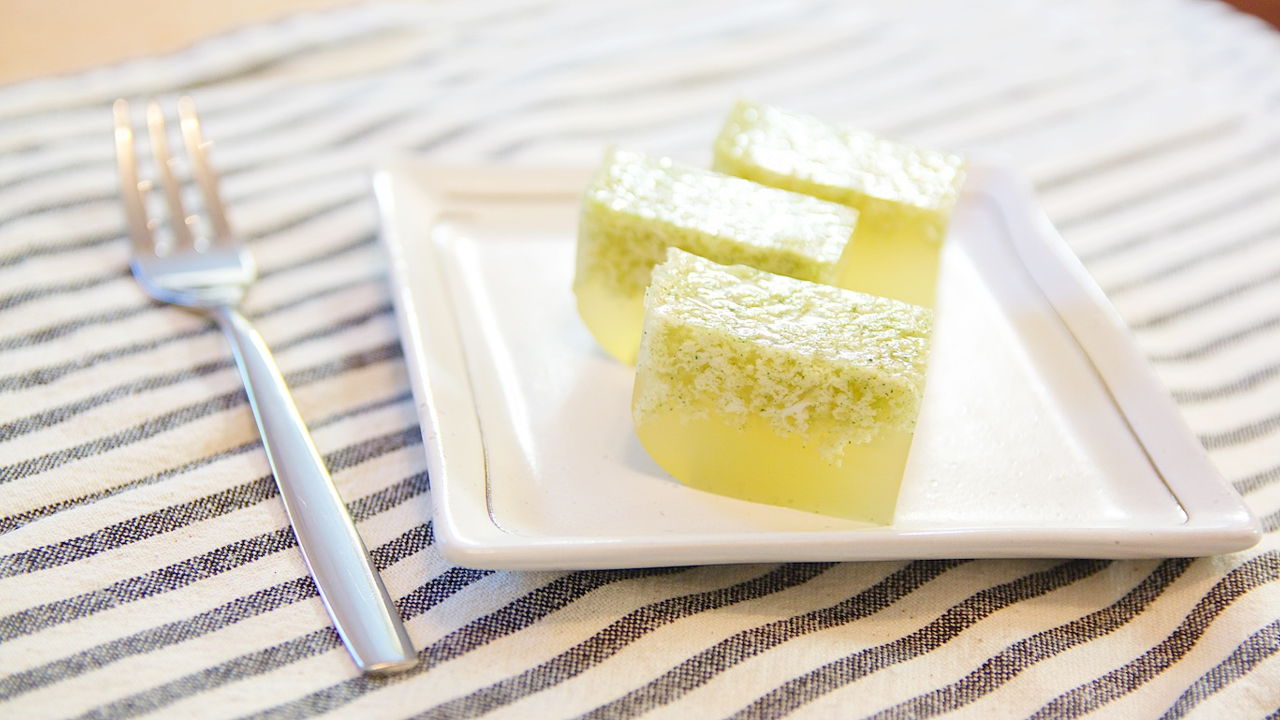 Pandan Jelly with Coconut Milk
Pandan flavoured coconut milk jelly is an awesome summer treat, be it for gatherings or even a pool party. A great alternative to ice-creams, it is not only delicious but also refreshing indeed.
Total Time
Preparation 10 mins
Cooking 30 mins
Alternate Names
Agar-Agar Pandan, Agar-Agar Santan
Cuisines
Malaysian, Singaporean, Thai, Vietnamese, Indonesian, Bruneian
---
Ingredients
5

pandan leaves

1

l

water

20

g

agar-agar

145

g

sugar (brown)

250

ml

coconut milk

1

egg(s)
---
Food Snaps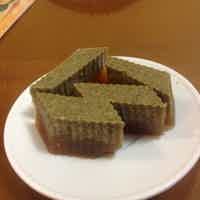 ---
Background
Walking around the food market during the month of 'Ramadan' makes me greed for all the mouth-watering food that are displayed at the respective stalls. One particular stall that never fails to captivate my attention is the stall that sells a variety of agar-agar with a myriad of colours.
By itself, agar-agar has the consistency of jelly and is tasteless. In this recipe, pandan leaves are used to add aroma and colour to it while the coconut milk brings out the richness of the taste. This has always been my first choice whenever I need a dose of agar-agar as they always bring a smile to my face.
Increasing the heat just before adding the coconut milk and egg mixture is very crucial in making the agar-agar. Otherwise, it is a rather simple no fuss recipe which can easily be attempted. If you are preparing this for a party, you can always make it a day in advance and keep it refrigerated. It should be served chilled and will definitely be a cooling and refreshing dessert that many will love.
---
Steps to Prepare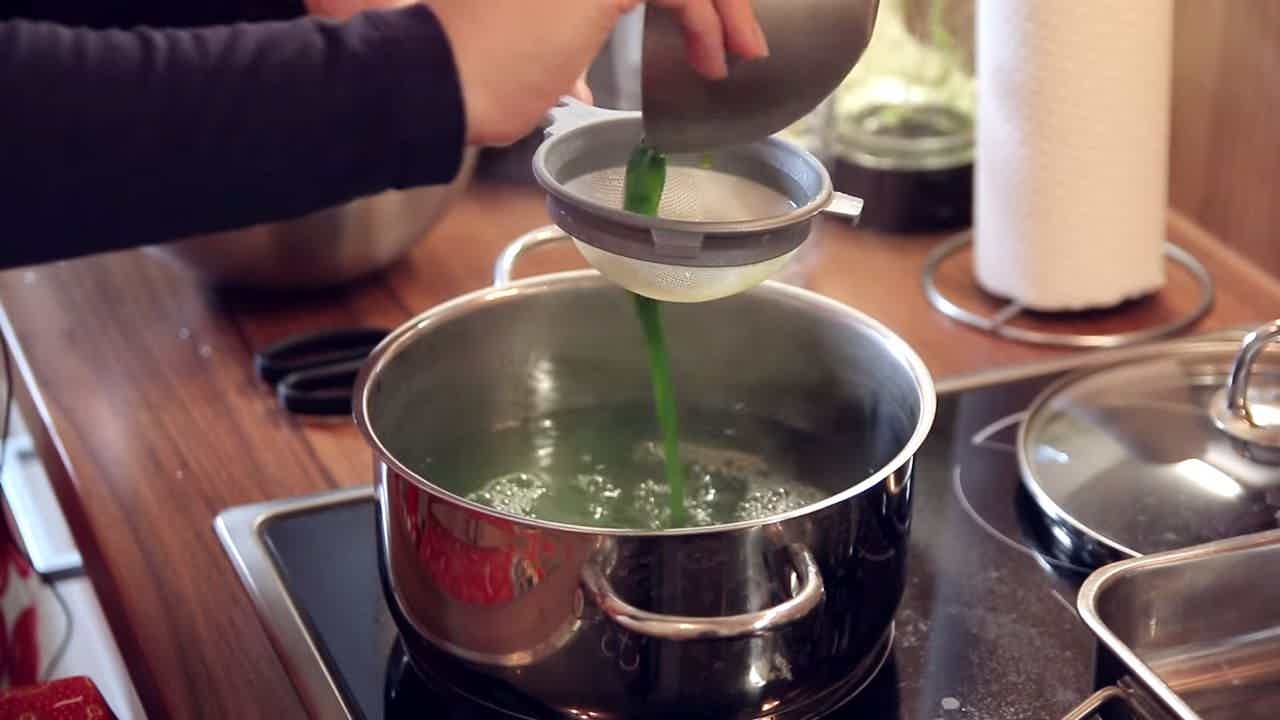 Step 1 of 3
1

l

water

20

g

agar-agar

145

g

sugar (brown)
Blend pandan leaves with some water to extract the juice. In a pot, add pandan extract and the rest of the water. Bring to boil and add agar-agar. Cook till agar-agar dissolves. Add sugar.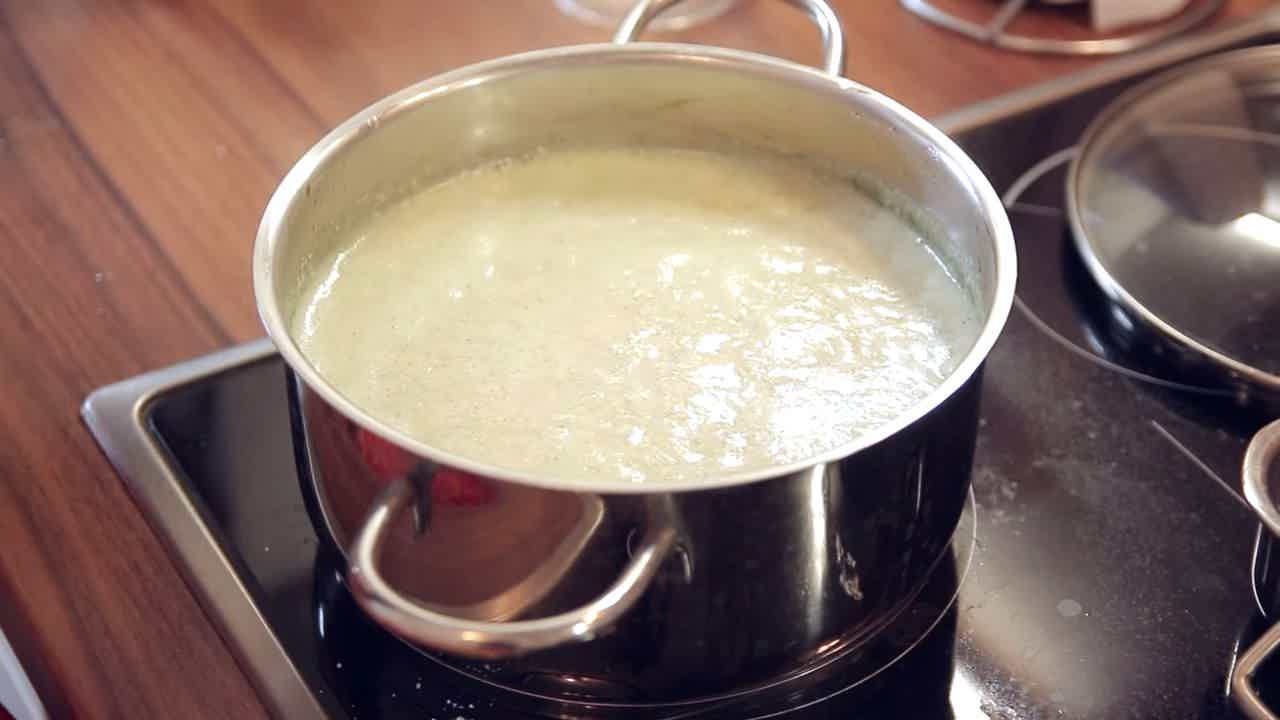 Step 2 of 3
250

ml

coconut milk

1

egg(s)
Beat egg together with coconut milk. Increase heat to the highest. Add coconut milk and egg into the pot of agar-agar. Turn off the stove once it boils.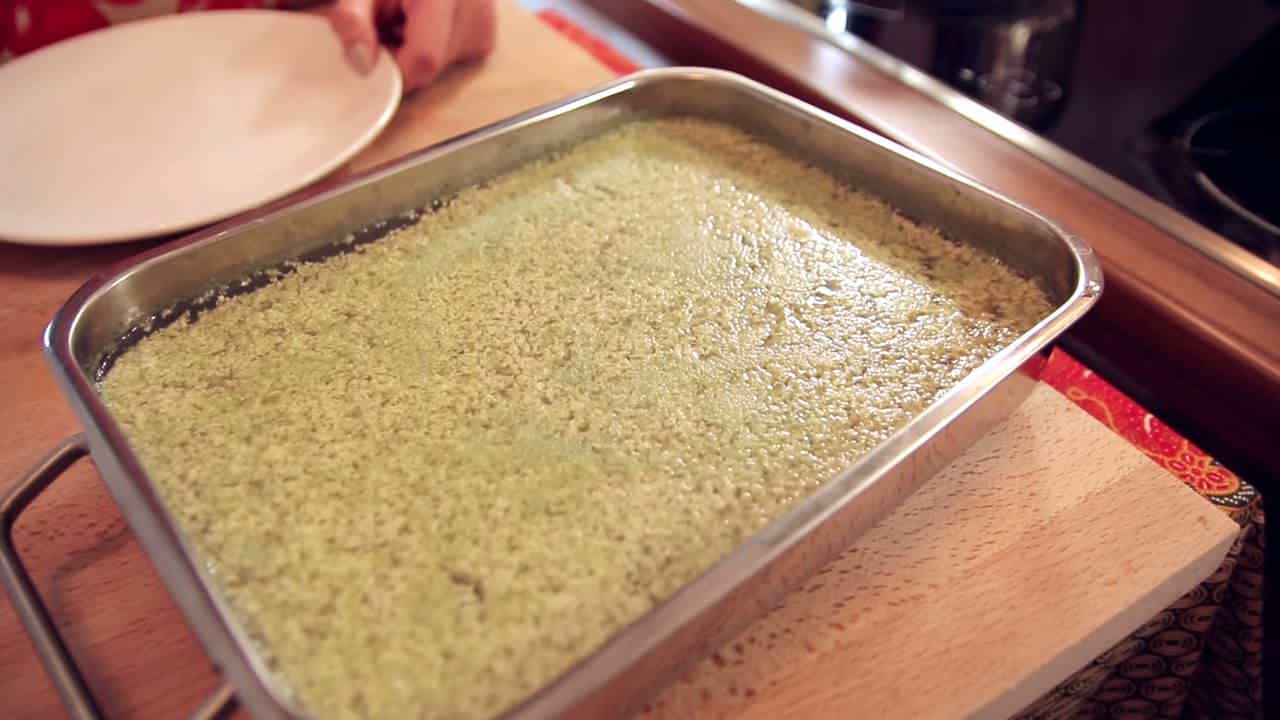 Step 3 of 3
Pour agar-agar mixture into a pan. Allow it to cool to room temperature. Keep agar-agar in the refrigerator until it solidifies. Serve chilled.
---
0 Discussions
Give us your opinion! Log in and start posting.