Matcha Tiramisu Cake
Matcha or green tea powder is perfect for desserts. Here's a simple no-bake matcha cake recipe using soaked ladyfinger cookies layered with mascarpone cheese. You may assemble this green tea powder tiramisu as a whole cake or in small bottle containers.
Total Time
Preparation 30 mins
Cooking 720 mins
Alternate Names
No-Bake Matcha Cake
Cuisines
Malaysian, Singaporean
---
Ingredients
4

tsp

matcha powder

250

g

water

80

ml

coconut liquor

500

g

mascarpone

75

g

sugar

8

g

vanilla sugar

150

ml

milk

200

g

ladyfinger biscuits
---
Nutrition per Serving
Calories
372 kcal
Carbs
26 g
Fat
28 g
Protein
6 g
---
Community Food Snaps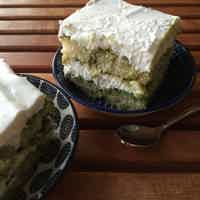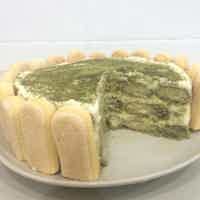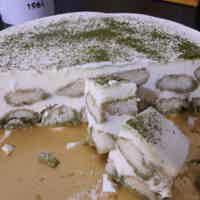 ---
Background
Matcha, a powdered green tea is known to contain a high level of antioxidant. I have always been a lover of matcha tea and that probably explains my avid interest in incorporating it in some of my recipes. It works exceptionally well with desserts such as cakes.
It all started when a friend of mine brought over some tiramisu a couple of years ago. It tastes simply amazing and I was over the moon! That was probably the best tiramisu I had ever tasted. My special thanks to him for being so kind and generous to share the recipe with me. Since then, it is my preferred choice each time I need to impress at gatherings.
After a while, I started to replace coffee (normally used in the classic tiramisu recipe) with matcha powder. There was no going back since then because it tastes just great. I especially enjoy serving it to friends who had never heard of matcha before. It is always so pleasant to see the surprised look on their faces, not to mention the heaps of praises once they sink their teeth into the cake.
Substitute of coconut liqour
You can either substitute coconut liquor with rum or omit it from the recipe.
Texture of mascarpone cheese
If you do not have an electronic mixer, it might take a little longer to beat the mascarpone cheese manually. Just ensure that it is well mixed, stiff and has a thick texture to enable it to hold the cake together. At the same time, avoid over mixing it as it may then curdle or split. Trust me, after all the effort, you will enjoy the cake while smiling!
---
Steps to Prepare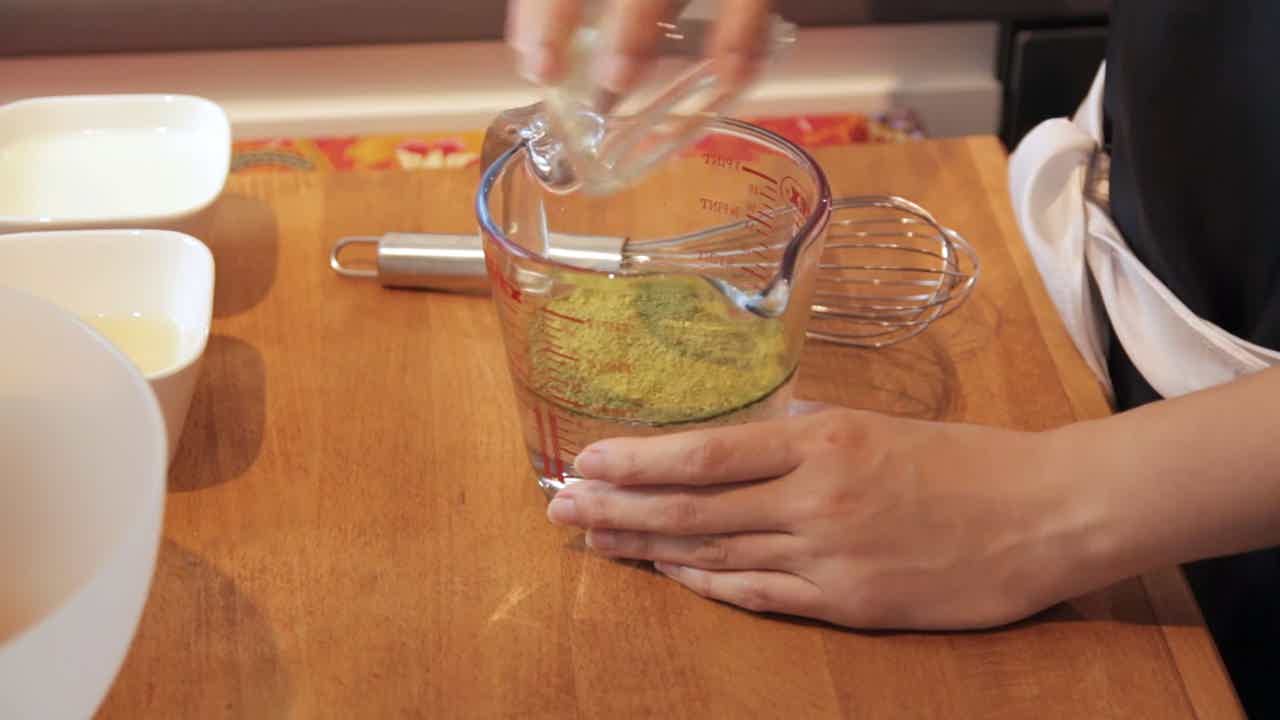 Step 1 of 5
4

tsp

matcha powder

250

g

water

40

ml

coconut liquor
Mix matcha powder with warm water until evenly dissolved. Then, add in half of the coconut liquor. Mix well. Pour mixture into a plate.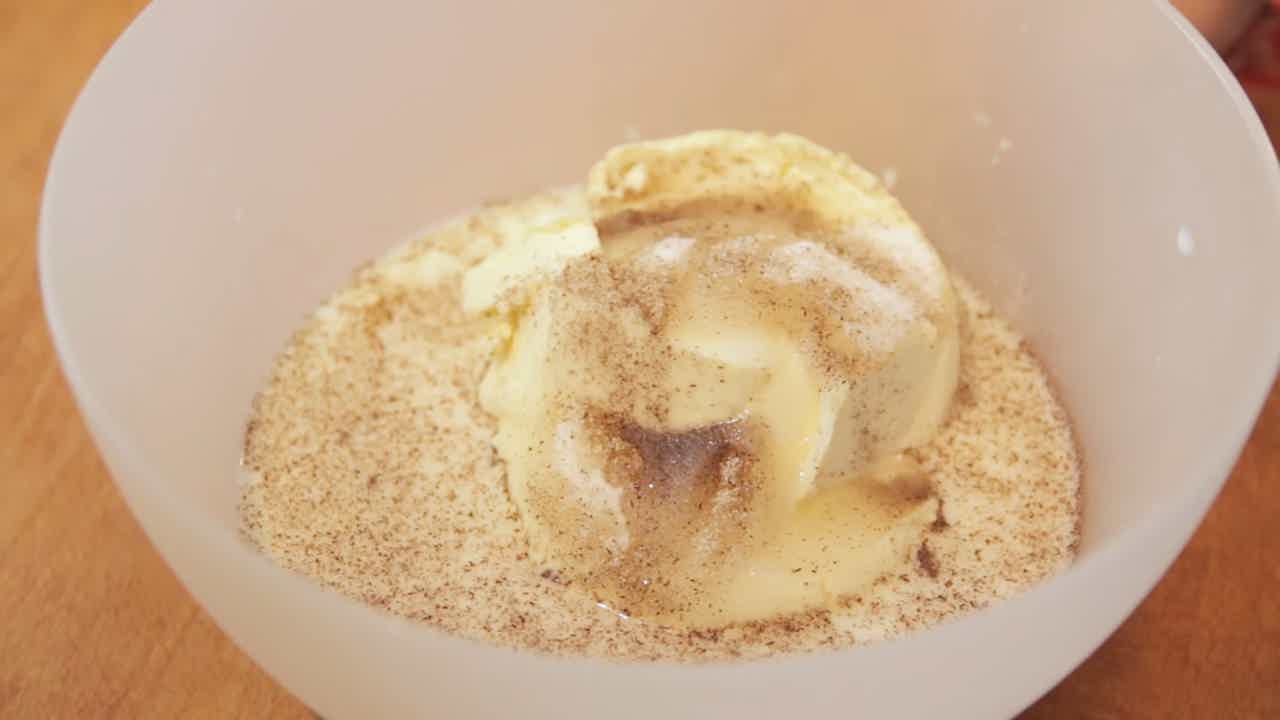 Step 2 of 5
500

g

mascarpone

75

g

sugar

8

g

vanilla sugar

150

ml

milk

40

ml

coconut liquor
Beat mascarpone cheese, sugar, vanilla sugar, milk and the rest of the coconut liquor until stiff.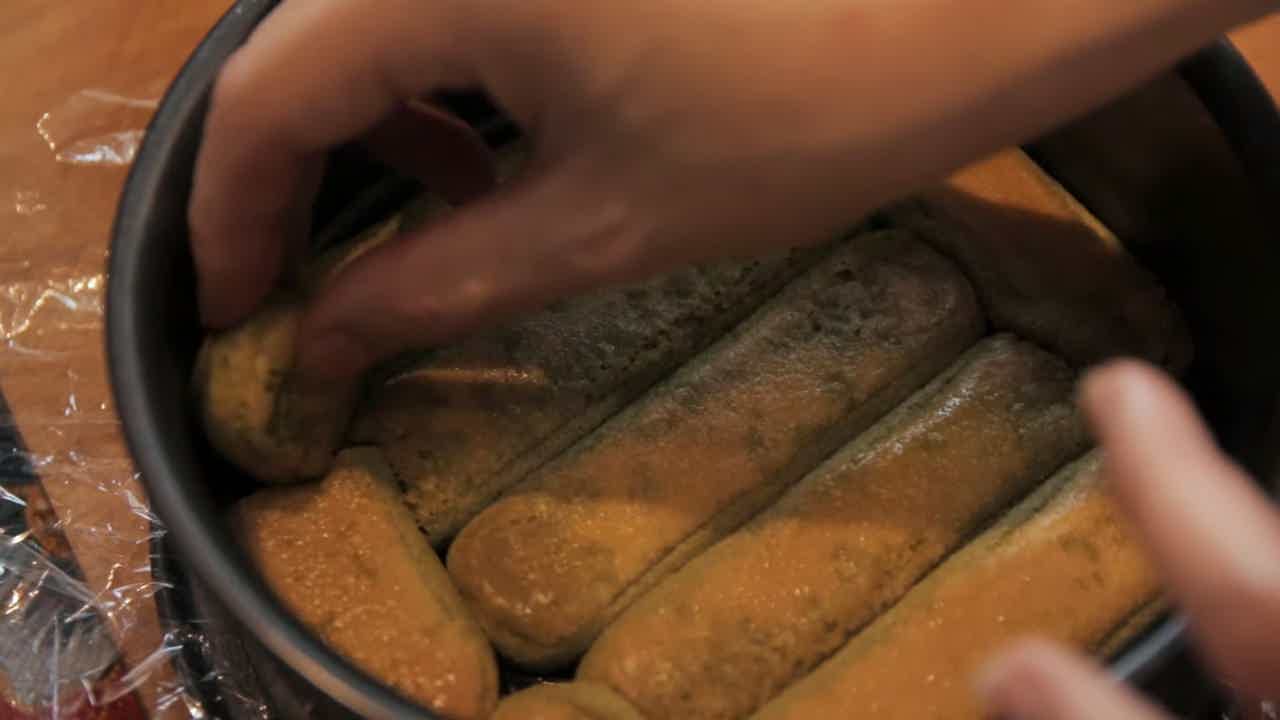 Step 3 of 5
200

g

ladyfinger biscuits
Dip ladyfinger biscuits into matcha mixture and place them closely in a cake pan or container to build the first layer.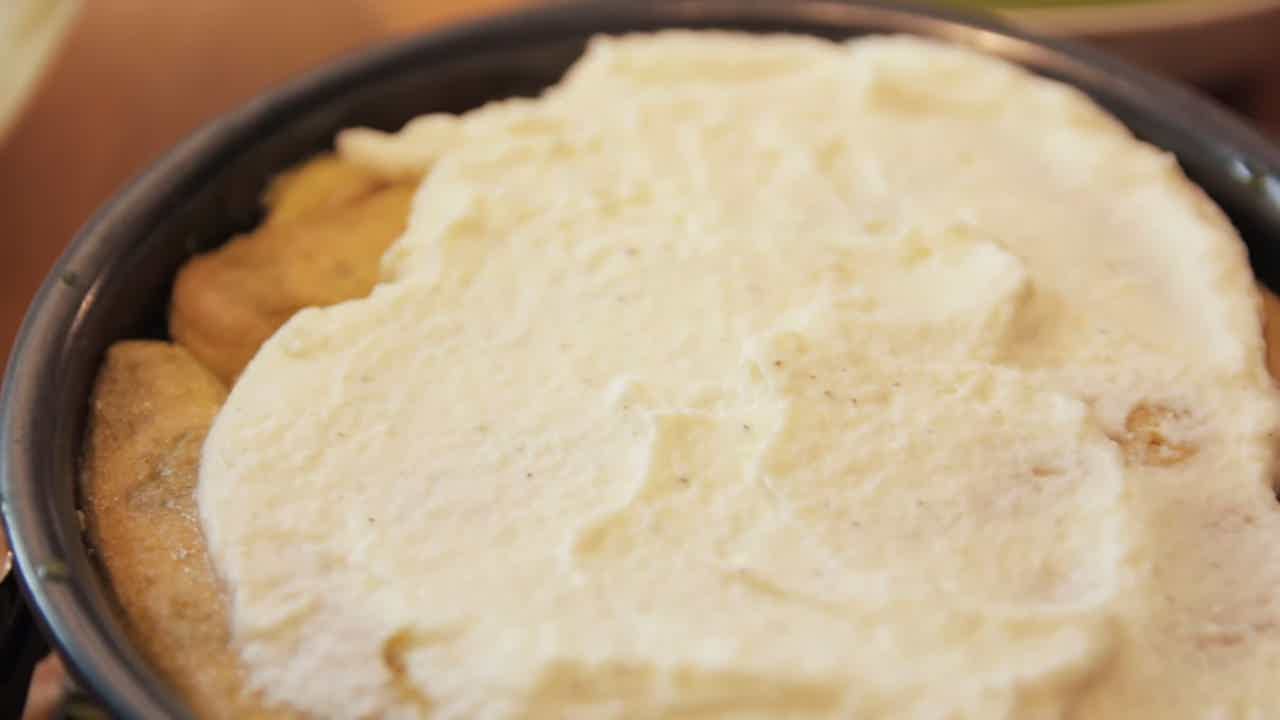 Step 4 of 5
Then, cover the ladyfinger biscuits with a generous layer of mascarpone cheese mixture. Repeat the steps. Finish with a final layer of mascarpone cheese. Refrigerate matcha tiramisu for at least 4 hours or best, overnight for optimum taste.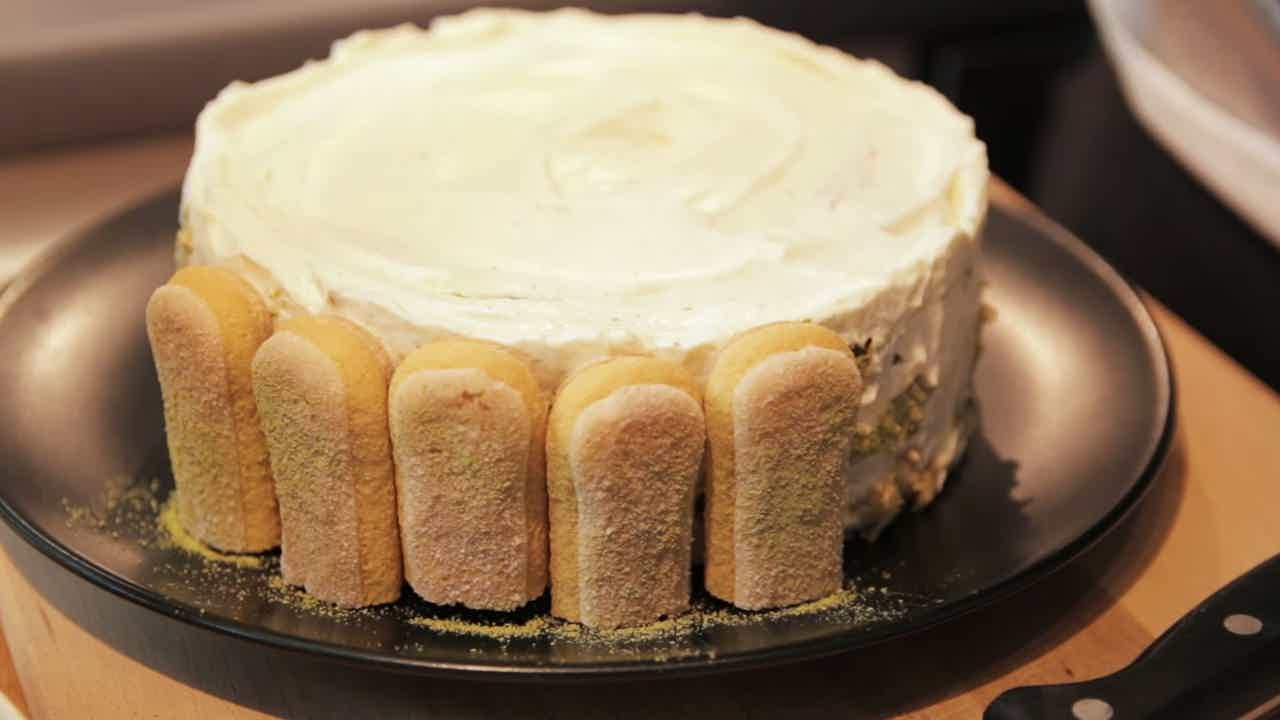 Step 5 of 5
After that, cut some ladyfinger biscuits into halves and lightly sprinkle with matcha powder. Place them around the cake. Lastly, sprinkle matcha powder on the cake.
Published: September 4, 2016
---
0 Discussions
Give us your opinion! Log in and start posting.