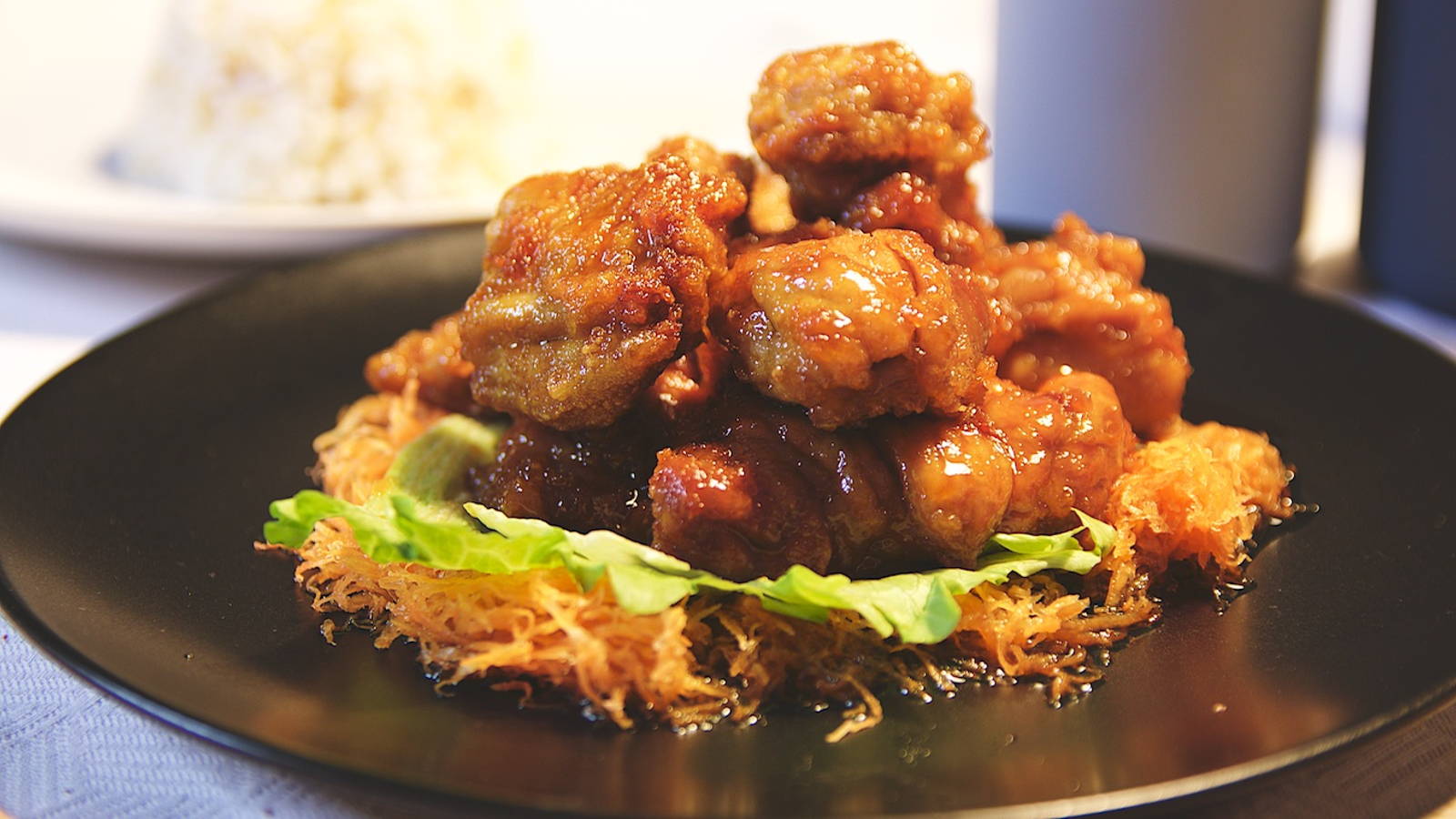 Marmite Fried Chicken
Crispy fried chicken coated with marmite sauce is often enjoyed at Chinese eateries (煮炒餐馆) in Malaysia and Singapore. Enjoy this easy marmite chicken recipe along with its sweet and savoury gravy.
Total Time
Preparation 15 mins
Cooking 30 mins
Cuisines
Malaysian, Singaporean
---
Ingredients
300

g

chicken meat

1

tbsp

soy sauce

5

tbsp

corn flour

400

ml

oil

2

tbsp

water

1

tbsp

marmite

1

tbsp

honey

1

tbsp

maltose

1

tbsp

shaoxing wine
---
Nutrition per Serving
Calories
285 kcal
Carbs
12 g
Fat
18 g
Protein
18 g
---
Background
Marmite chicken is a common dish found at Chinese eateries known as 'dai chao' restaurants are commonly found everywhere throughout Malaysia or 'zi char' in Singapore. Marmite a food spread from United Kingdom is made out of yeast extract. The taste of marmite is very much like concentrated salty beer. Hence it is added to many dishes for the added umami. At a 'dai chao', Marmite chicken and 'Kung Pao' Mantis Prawns. I love the gravy besides the light crunchiness of the chicken.
Meat type
The honey marmite sauce can be paired with either chicken or pork. Use chicken breast for or best, chicken thighs for this recipe. You can also make marmite pork. Simply replace chicken with pork slices. The best part of pork for this recipe would be the shoulders or pork butt.
Honey marmite chicken
This marmite chicken recipe uses honey and maltose to sweeten the dish. Maltose, also known as malt sugar is not that sweet compared to many other sweeteners and it is commonly used in Chinese cooking. If you do not have maltose, double the amount of honey used in this recipe.
Marmite haters vs lovers
Marmite is an acquired taste. I don't enjoy it alone but love it as marmite chicken. If you're serving someone who hates marmite, don't worry! This dish does not have the overpowering taste of marmite which is not very pleasant for many. You can use half the recommended amount of marmite stated in this recipe to be on the safe side.
Marmite substitute
Marmite can be found in local groceries, depending on your location. Otherwise, you may find them in Asian grocers. While many references online suggests
Is there a non-alcoholic substitute for Shaoxing wine?
No. Shaoxing wine is added for its sweetness. While most would advise some apple juice as substitute, I highly advise against it. Apple juice will spoil the taste of the dish, making it slightly tart in taste. If you do not want to have alcohol in this recipe, simply omit it as the main flavour in the gravy comes from marmite and all the other sweeteners.
---
Food Snaps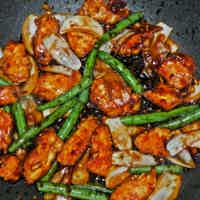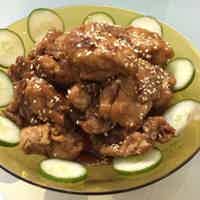 ---
How to Prepare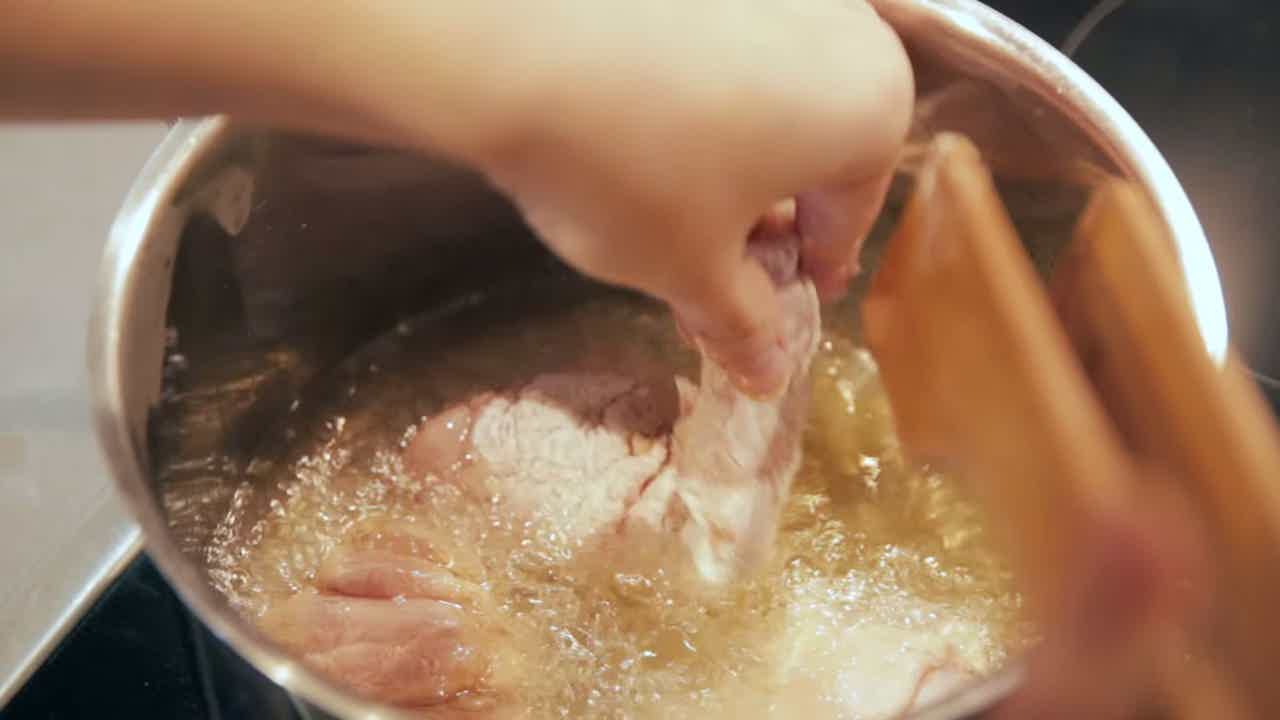 Step 1 of 3
300

g

chicken meat

1

tbsp

soy sauce

5

tbsp

corn flour

400

ml

oil
Mix chicken meat with soy sauce and then coat them with corn flour. Heat up oil to fry them at medium heat until golden brown. Leave aside.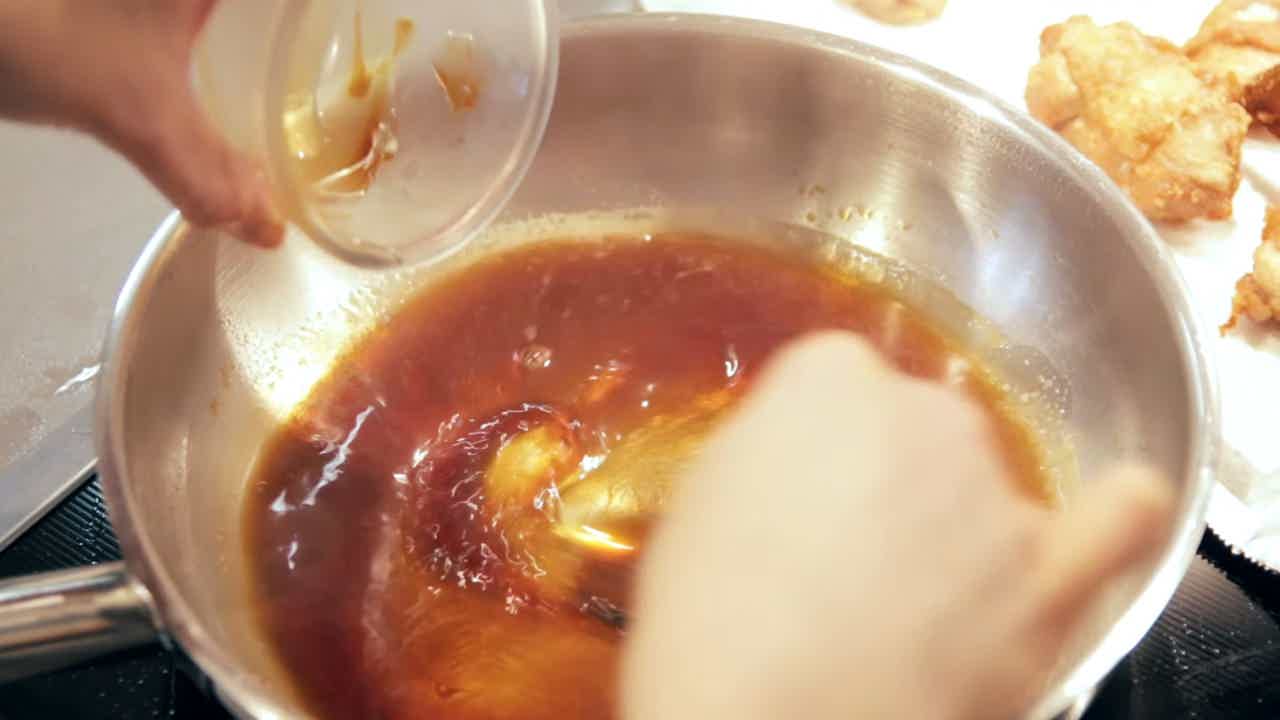 Step 2 of 3
2

tbsp

water

1

tbsp

marmite

1

tbsp

honey

1

tbsp

maltose

1

tbsp

shaoxing wine
In a clean pan, mix soy sauce, Shaoxing wine and water to cook over medium heat. Add marmite, honey and maltose. Stir to dilute maltose and honey. Allow gravy to simmer until it thickens.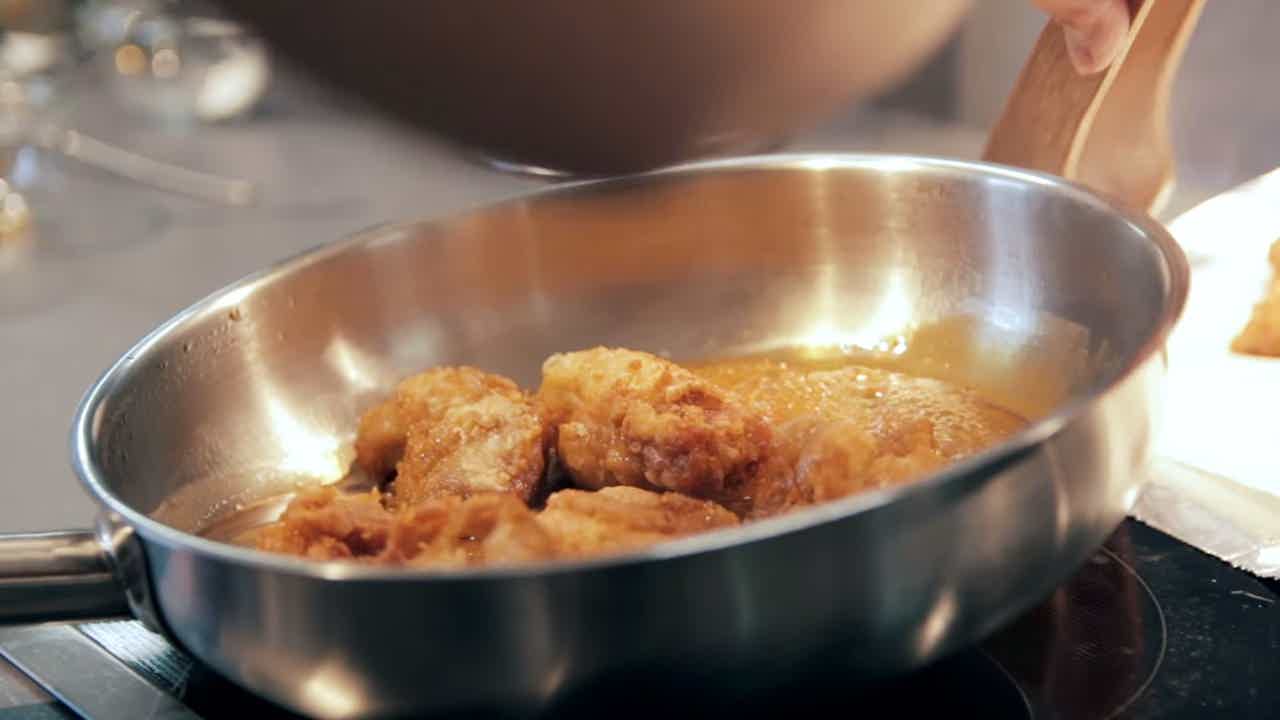 Step 3 of 3
Turn off the stove once gravy thickens. Then, coat fried chicken meat evenly with gravy.