Firecracker shrimps is the answer to a quick dish. Coated in a sweet, savoury and mildly spiced sauce that takes less than a minute to make, this dish is always a star at the table. It is the fresh zesty flavour in the marinade that enhances the natural flavour of the shrimps. When dredged in cornstarch shortly before frying, it creates a thin layer of crisp (much thinner than tempura) to lock the sauce onto its surface. Paired with the DIY sauce, each bite promises an explosion of flavours. Aromatics such as coriander seeds, chilli flakes and black peppercorns give the sauce the extra kick. Now, what is there not to like about the dish?
Origins of Firecracker Shrimps recipe
The dish has elements of the Chinese cuisine which explains why it is not a surprise to see the dish offered on menus in restaurants like Panda Express or Walt Disney World Resort's Yak and Yeti restaurant. The recipe actually originates from a Malaysian chef, Alex Ong, who was the chef and managing partner of Betelnut, an award-winning restaurant in San Francisco.
How do Firecracker shrimps taste like?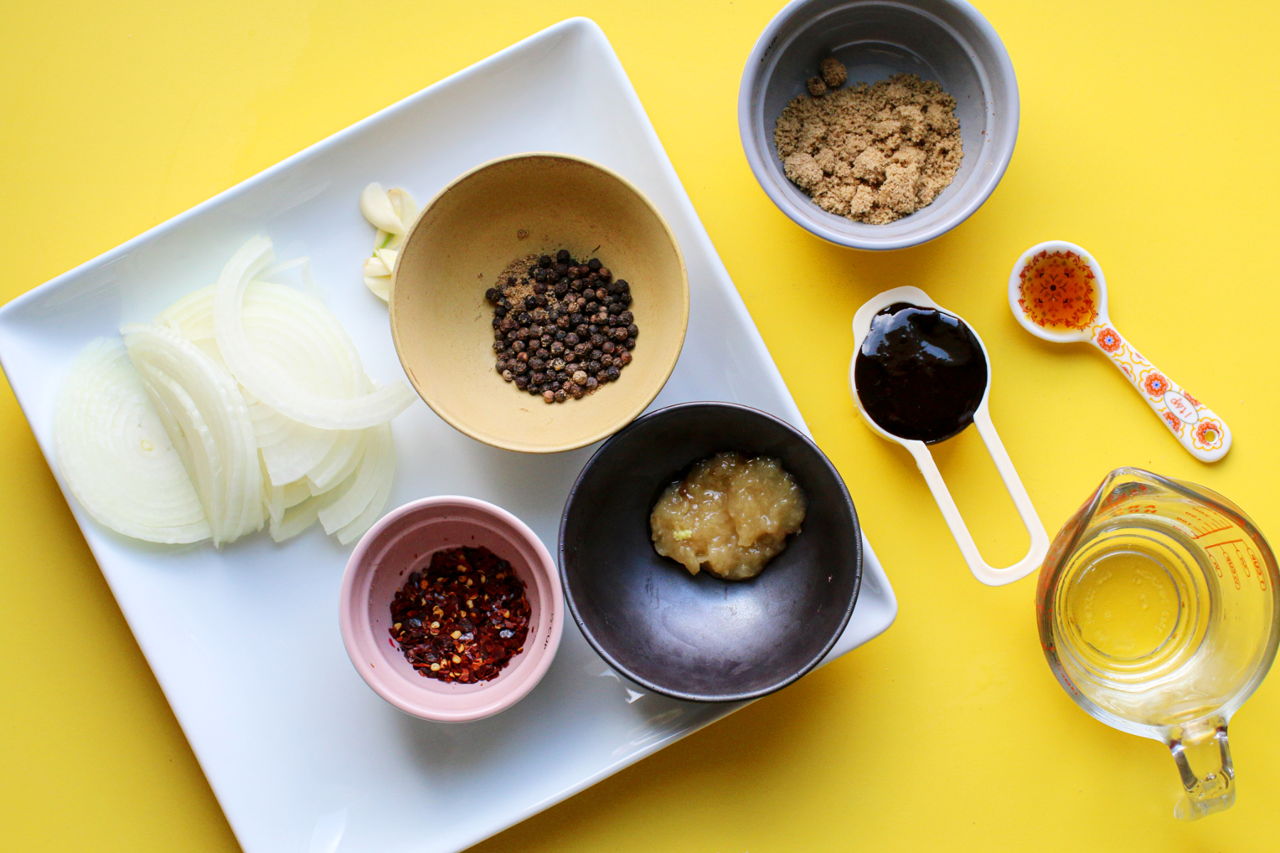 The sauce is a perfect marriage of sweet and spiciness. Even though there are chilli flakes in the dish, it is not too spicy. It's just enough to tickle your taste buds. The yellow onion slices caramelize and release a sweet flavour as they cook. It may not be a direct comparison but if you love Sweet and Sour Pork, you will enjoy this dish a lot!
Secret tip to enhance flavours
The key to this recipe is in the aromatics. Letting the spices infuse in the wok or pan before adding the rest of the sauce ingredients takes this recipe to a whole new level of flavours.
3 secrets to prevent soggy shrimps
Do keep these 3 tips in mind when attempting this dish.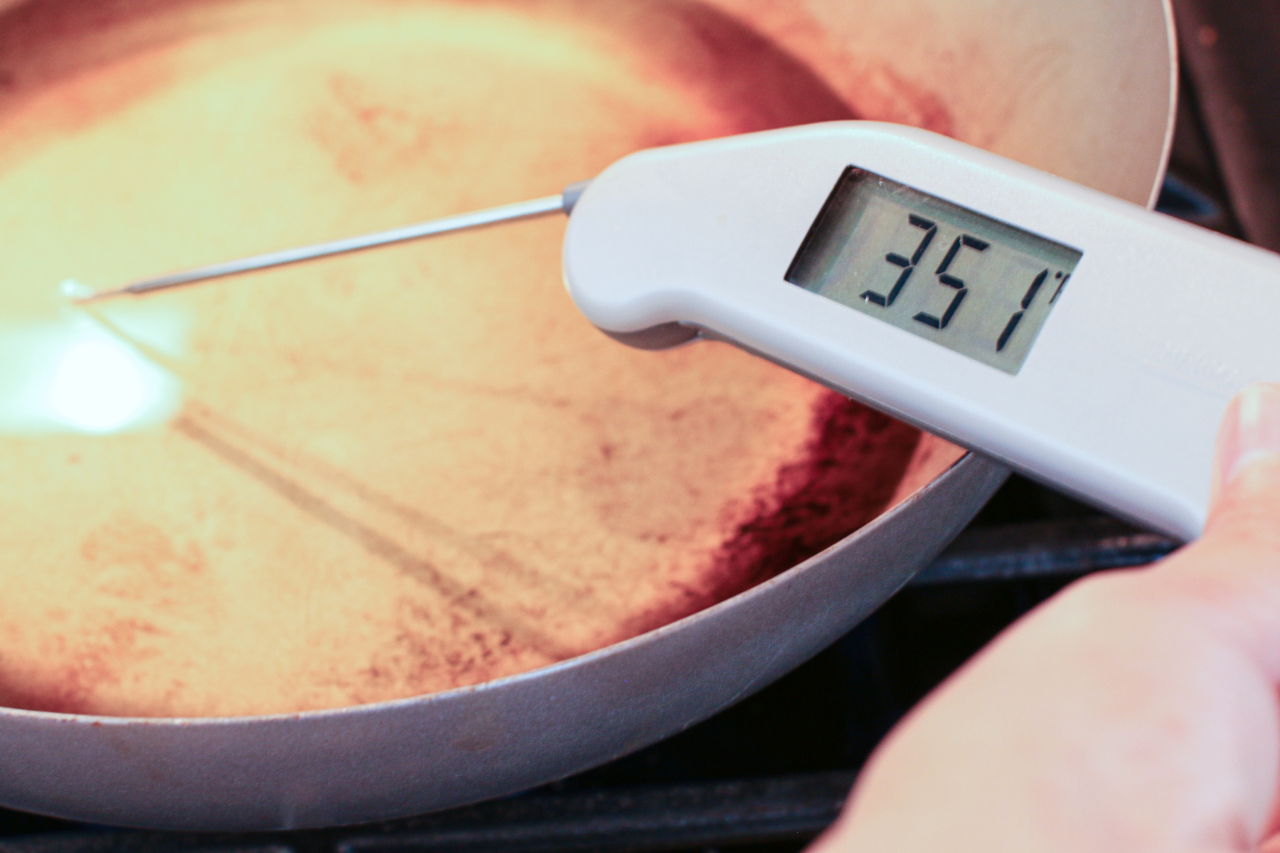 The perfect temperature for frying is 188 degrees Celsius/ 370 Fahrenheit. Instead of a thermometer, use a wooden chopstick to test the oil to see if it is heated properly. If bubbles appear when the wooden chopstick is dipped into the oil, you can begin frying.
When frying, do not crowd the surface of the wok. Fry in batches. It may be difficult to toss the fried shrimps if space is limited, thus resulting in the shrimps being soggy.
This recipe works best using a wok. If you do not have a wok, a large stainless steel skillet works well too.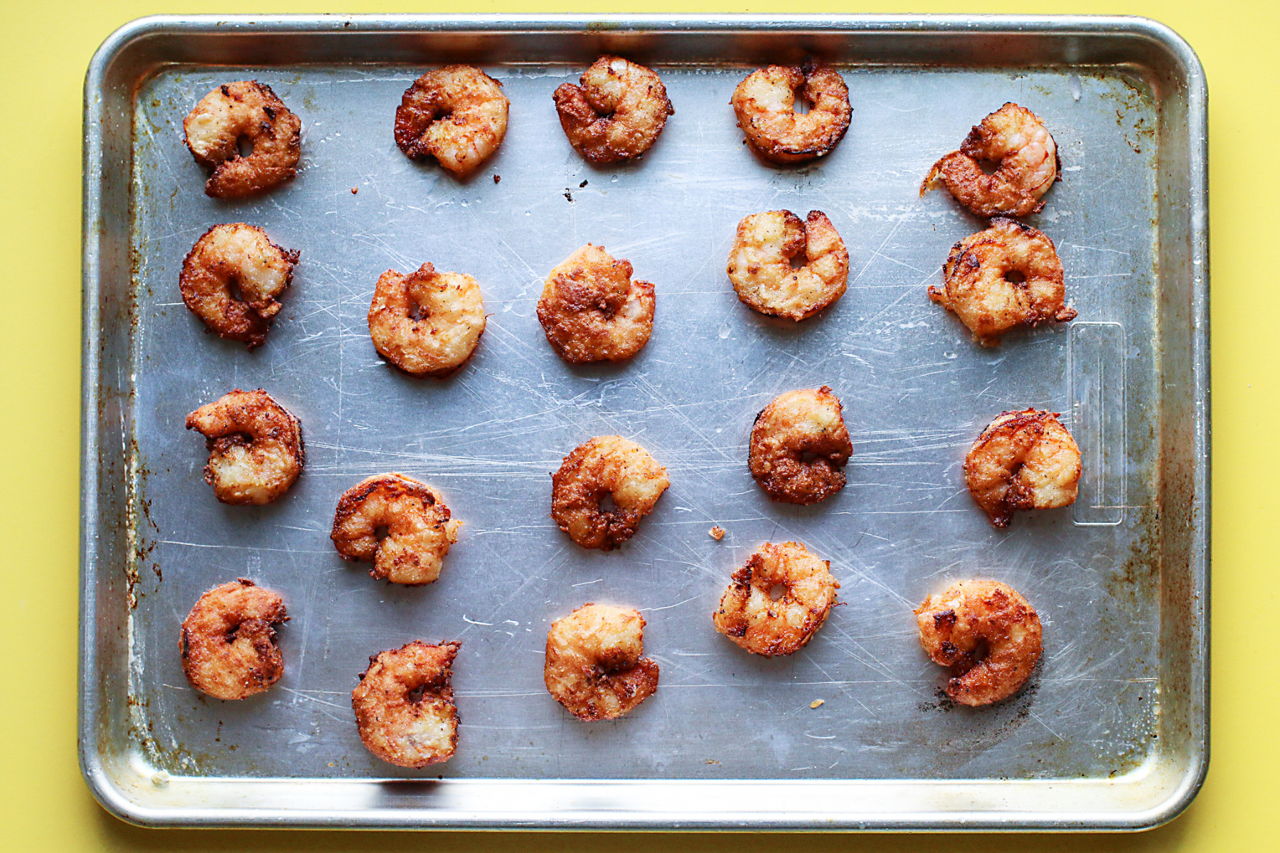 Substitutes for mirin and chilli flakes
Besides mirin, you can use Shaoxing wine instead. To add some heat, just add some chilli oil.
How to serve?
This dish is so versatile. It goes really well with steamed white rice. If you are a fan of poke bowl meals, a portion of Firecracker prawns instead of the classic marinated salmon can be a great twist. This may also work with sushi.
If you are not a fan of rice, it works well as a pasta dish by adding some cooked spaghetti.
It can also be served as an appetizer in lettuce wraps for a light meal. Otherwise, serve the shrimps in tacos, burgers, quesadillas, sushi rolls and even sandwiches. It is a super fun and delicious dish. Go ahead and be creative!