Bua Loy dessert is glutinous rice balls cooked in sweet coconut milk. This is a classic sweet dessert which is very similar to the Chinese 'Tang Yuan' which uses simple ingredients to make. The floating rice balls are made with glutinous rice flour.
In Thailand, colourful or flavoured Bua Loy can be found. There are so many combinations. In this recipe, I'll show you how to make them using taro.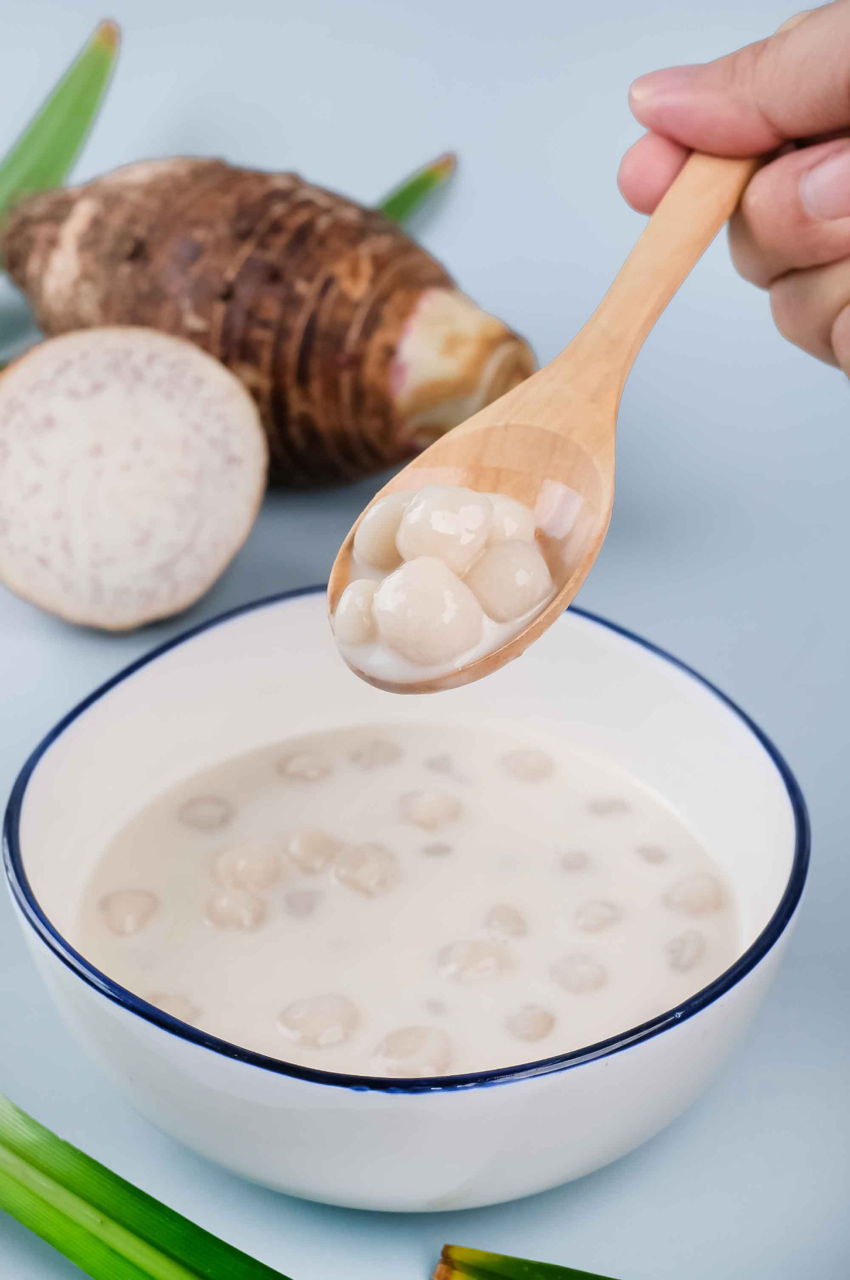 Why this Bua Loy recipe?
This authentic Thai recipe gives you tips to make the best tasting Bua Loy. The secret recipe uses two different types of flour - glutinous rice flour and tapioca starch.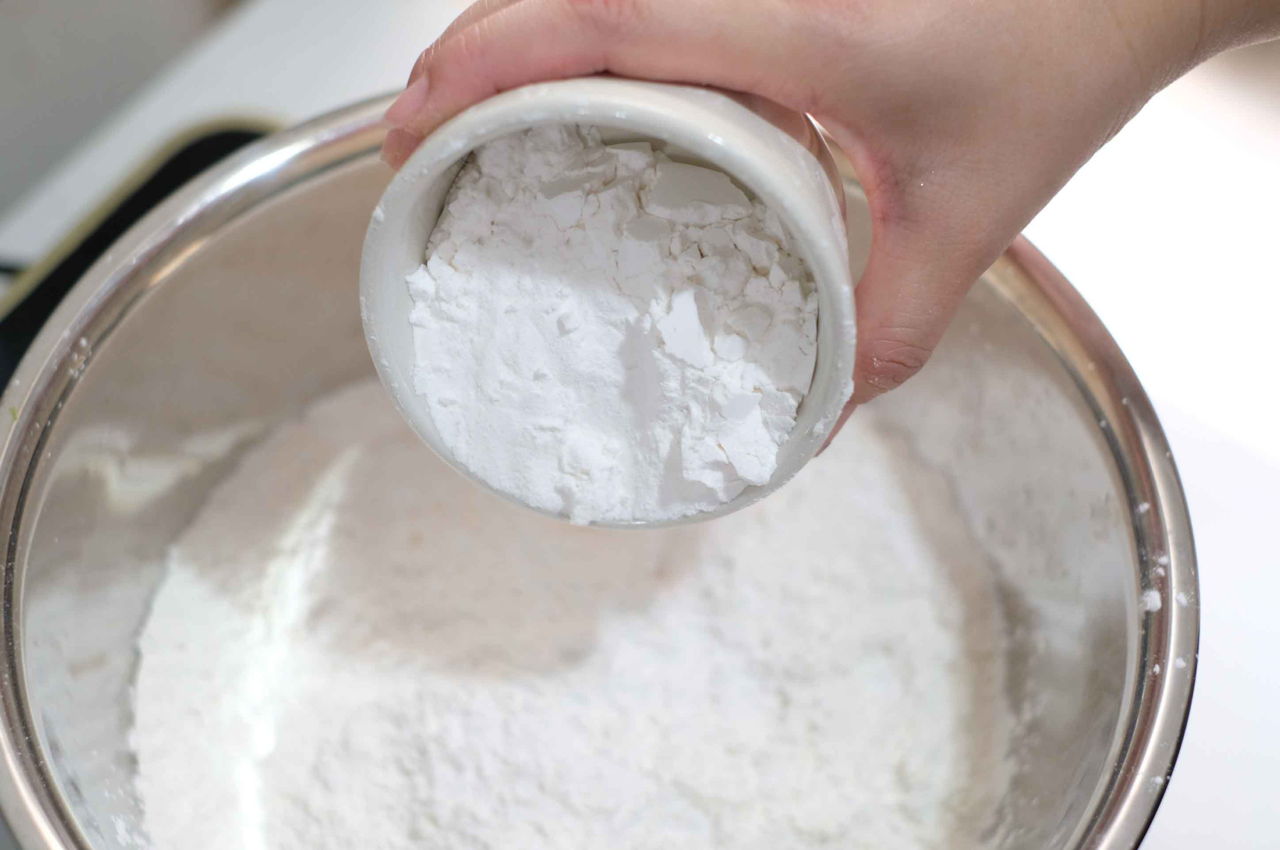 There will be some tips to ensure every bite is flavourful. Do follow the steps if you do not want to end up with tasteless rice balls. I will also share ways on cutting short the cooking time and storing of the rice balls for later usage so you can have the dessert anytime.
What Is the meaning of Bua Loy?
There is no clear evidence to why or where the term Bua Loy comes from. 'Bua' means lotus while 'Loy' means floating.
This specifically references the lotus seeds whereby they are similar in colour and size when compared to the rice balls. Also, the lotus seeds float once they are cooked.
What does Bua Loy taste like?
Bua Loy tastes like bubble tea (boba) but instead of tea, it uses coconut milk. The bouncy rice balls reminds me of mochi, tang yuen or the pearls in boba tea. They have a nutty flavour because of the taro.
The combination makes bua loy a subtly sweetened coconut milk dessert with chewy bites.
Can I substitute glutinous rice flour?
No. This is a must have or else it wouldn't be Bua Loy. Also, other flour will not give you the chewy or bouncy consistency that is very much loved.
Tips To Cook with Taro
Handling taro can cause itchiness due to the presence of calcium oxalate. To prevent that from happening, use gloves when cleaning or cutting the taro.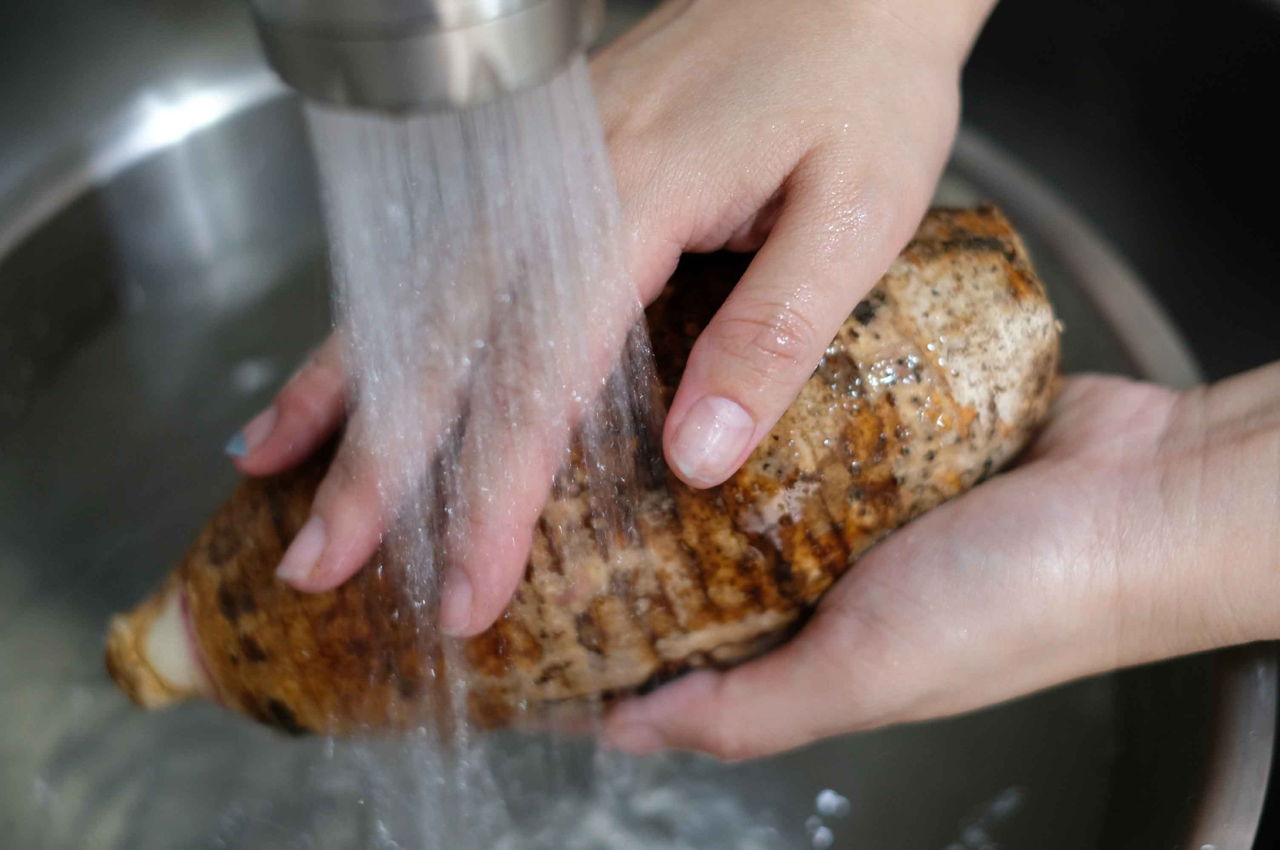 Otherwise, you can soak your hands in a bowl of water with a splash of vinegar to remove the itchiness or hover your hand on top of a heated stove to soothe the itchiness.
Cut the taro into smaller pieces so they can cook quicker. That way, you can reduce the cooking time tremendously.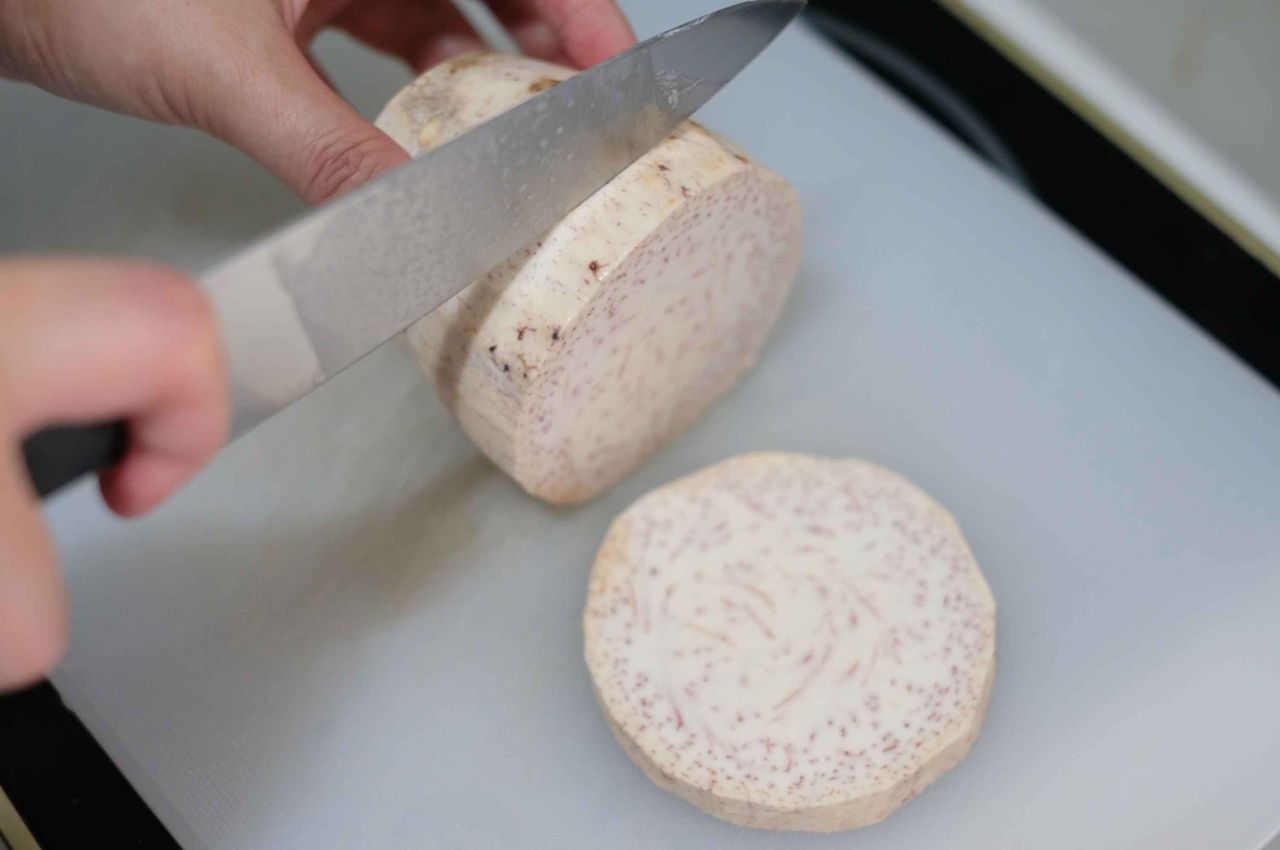 Is the Dough too Dry or Wet?
When using freshly steamed mashed taro, the water content is high and you may not need that much coconut milk or water to create the dough.
To tell if the dough has the perfect hydration, pinch a little bit of dough and roll it into a ball. The surface of the dough should be smooth with no cracks.
The dough might dry up as you roll them into little balls. Work with a small portion at a time. Do not forget to cover the rest of the dough tightly with a plastic wrap to prevent dehydration.
If the dough is dry, add a teaspoon of water and knead again. Knead some glutinous rice flour into the dough if it is wet.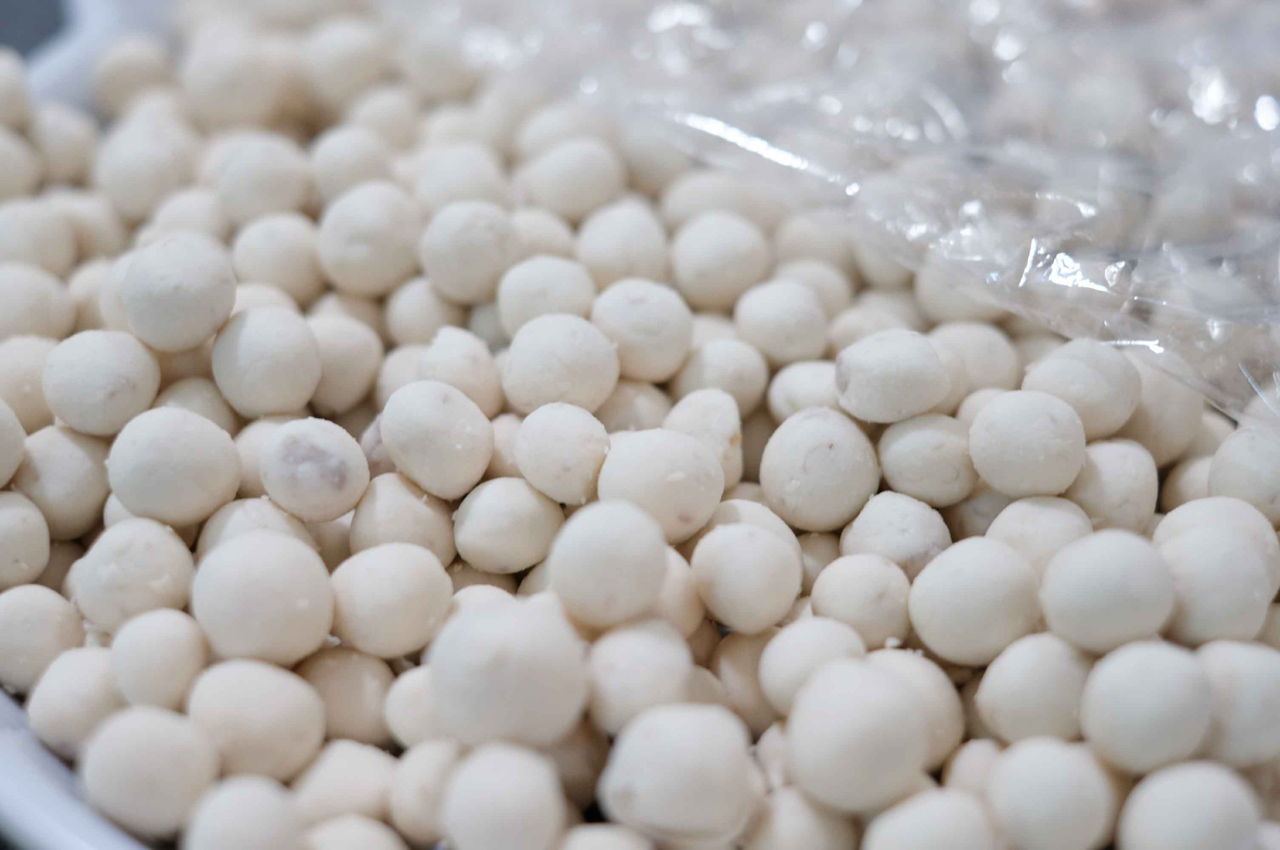 Avoid tasteless Bua Loy
Instead of using water, use coconut milk to make the dough. This will add a delicious coconutty flavour to the rice balls.
Also, do not make big rice balls. They should not be larger than 1 cm in diameter. The small size of the rice balls will soak up the flavours of the sweet coconut milk when cooking.
Each spoonful will then have a good balance of coconut milk and chewy rice balls.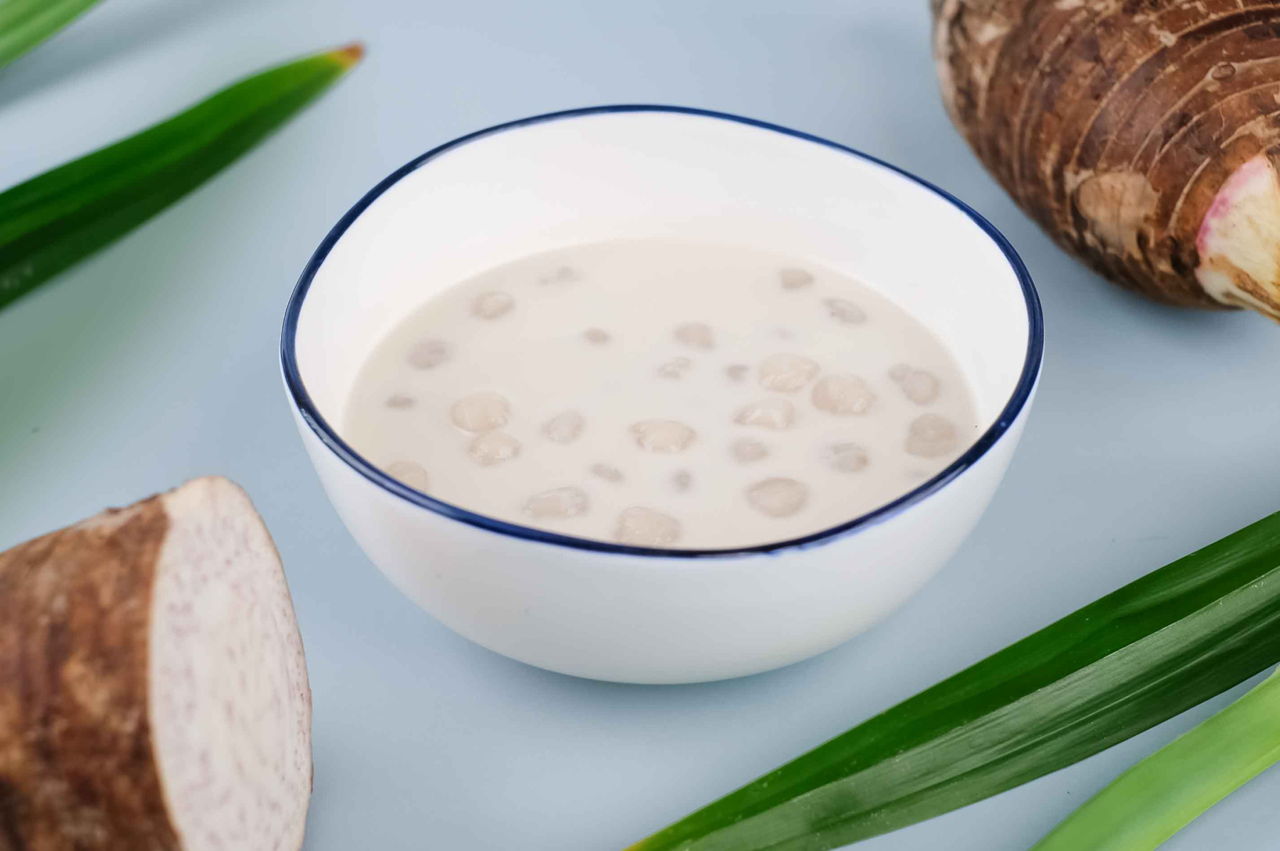 Colours and Flavours
You may omit taro or use a different flavour of your choice. These days, Bualoy in Thailand are often made in many colours and flavours. These are some ideas using natural colouring which you can be creative with.
| Colour | Ingredients |
| --- | --- |
| Blue | Butterfly pea soaked in water. Use water only. |
| Purple | Butterfly pea soaked in water. Add drops of lime juice to water. |
| Green | Pandan leaf extract |
| Orange | Carrot mashed or juice extract |
| Yellow | Pumpkin mashed |
| Red | Beetroot mashed or juice extract |
| Black | Charcoal powder |
How to freeze Bua Loy?
Lay the rice balls on a tray layered with parchment paper. Ensure that they are not stuck together while freezing. Then, pack the frozen rice balls in an air-tight container or a zip lock bag.