Coconut palm sugar jelly or also known as Agar-Agar Gula Melaka is a popular dessert found in Malaysia and Singapore. It is usually pour into a pan after cooking and left to set. After it is chilled, it is then cut into bite sized pieces and served.
The layers are beautifully formed with the addition of an egg. You can make it anytime although this traditional jelly is usually served during family gatherings or at parties. It is also one of the popular dessert served at buffet of local hotels.
Why this recipe?
This agar-agar recipe gives you the perfect sweetness and texture. Besides, this bouncy and sweet dessert can be whipped up quickly especially if you are hosting a party. It can be prepared 2 days in advance too. Best of all, this recipe is adaptable as different flavours can be used to make the base of the agar-agar.
Moreover, instead of making this in a tray, pour the mixture into moulds of your preference to create different shapes.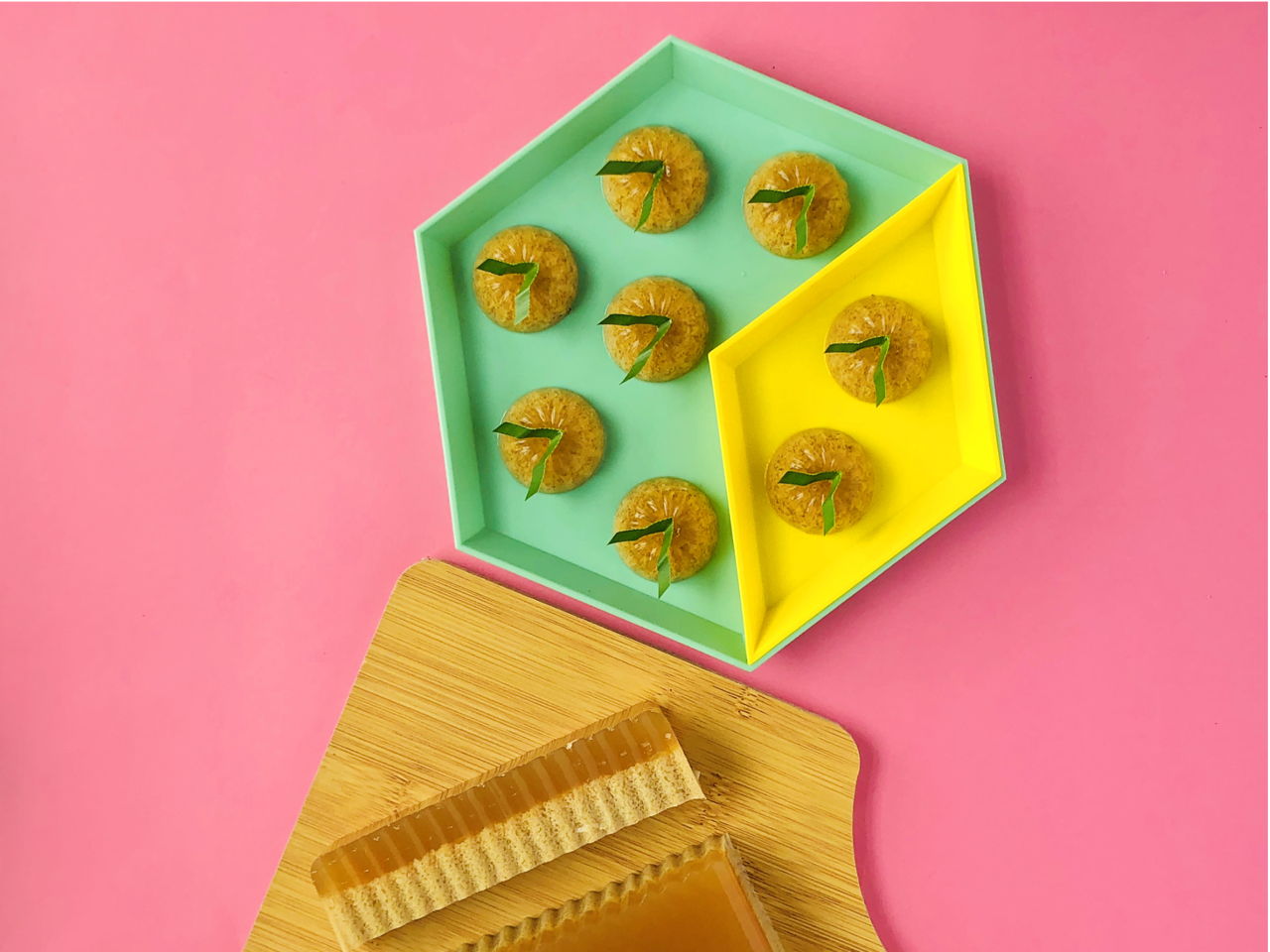 Gula melaka and its substituting flavours
Gula melaka is often simply known as palm sugar. In essence, it is. However, there are many types of palm sugar. Gula melaka is made from the sap of the flowers found on coconut palm trees. It has a toffee-like sweetness which is fragrant and delicious.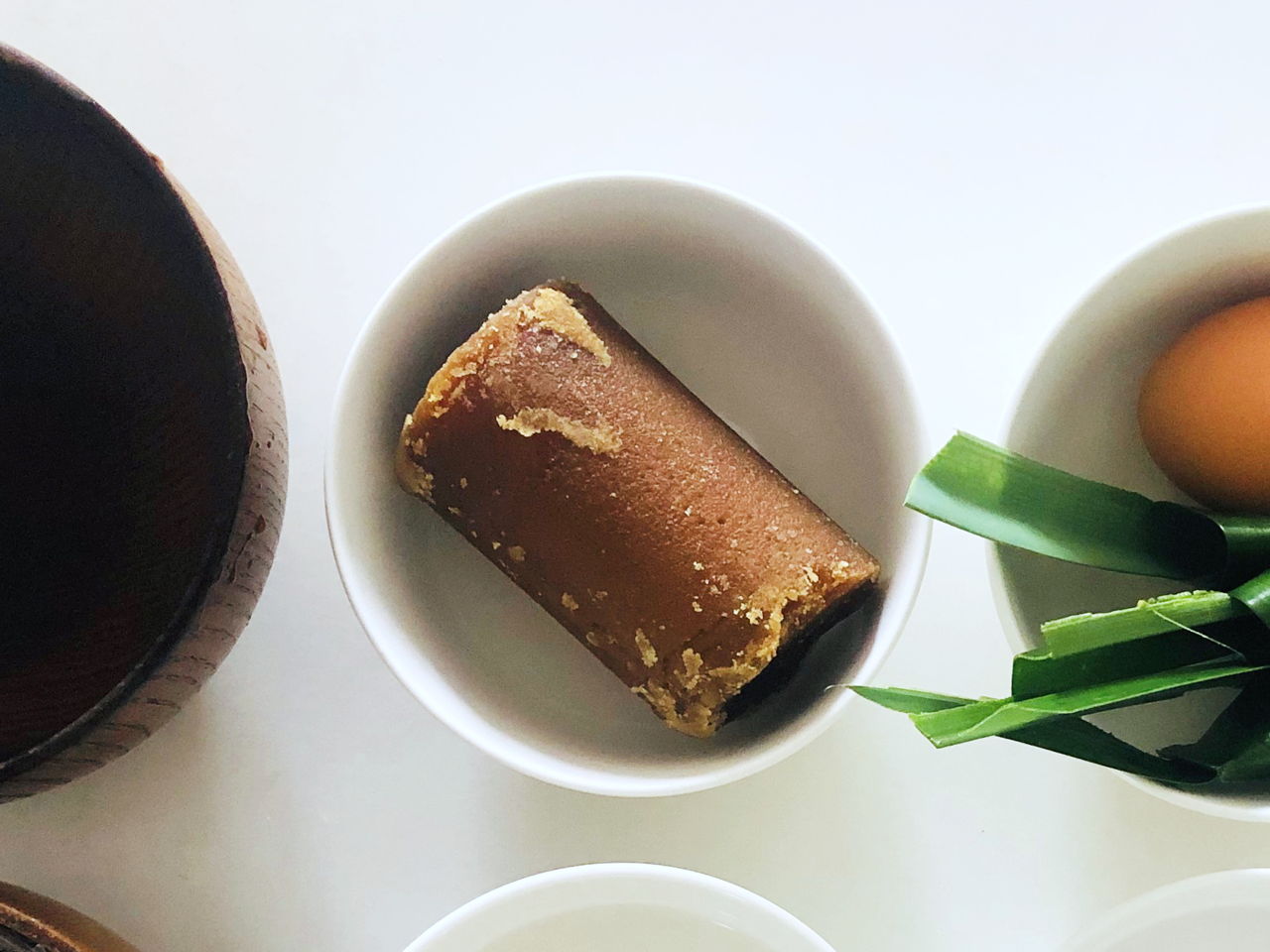 If you are unable to find gula melaka, replace it with brown sugar or molasses at a ratio of 1:1.
Brown sugar can be substituted with pandan too. Blend 8 pieces of pandan leaves with the suggested amount of water (3½ cups). Strain the liquid and use the pandan water. You can also use this Pandan Agar-agar recipe.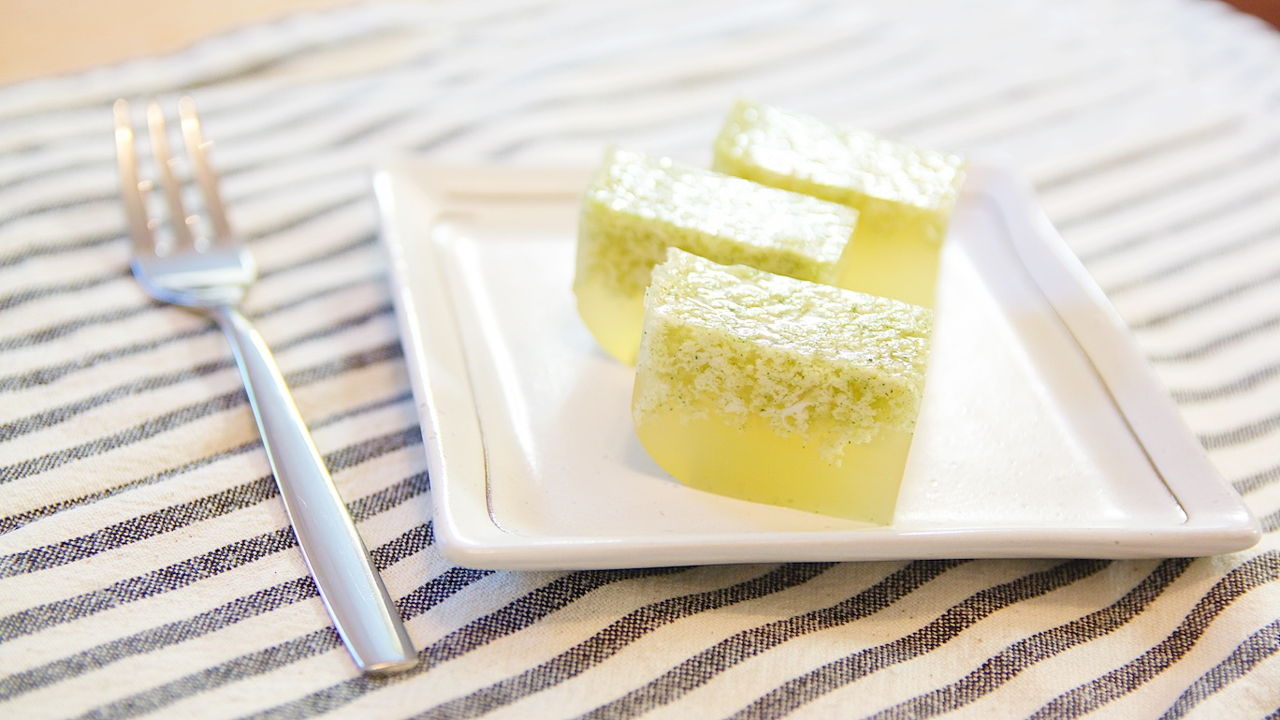 Egg allergy?
The egg is added to naturally create the cloudy layer on top. Cooked egg strains will float as the mixture hardens. If you have an egg allergy, you can simply omit the egg from the recipe. Although it will still be just as yummy, the dessert will not have the distinct different layers in appearance.
What is agar-agar strands?
These dried strands are extracted from red algae. They are dissolved in boiling water which will solidify once cooled to create jelly. It is tasteless and colourless. That is why colouring and flavouring are added.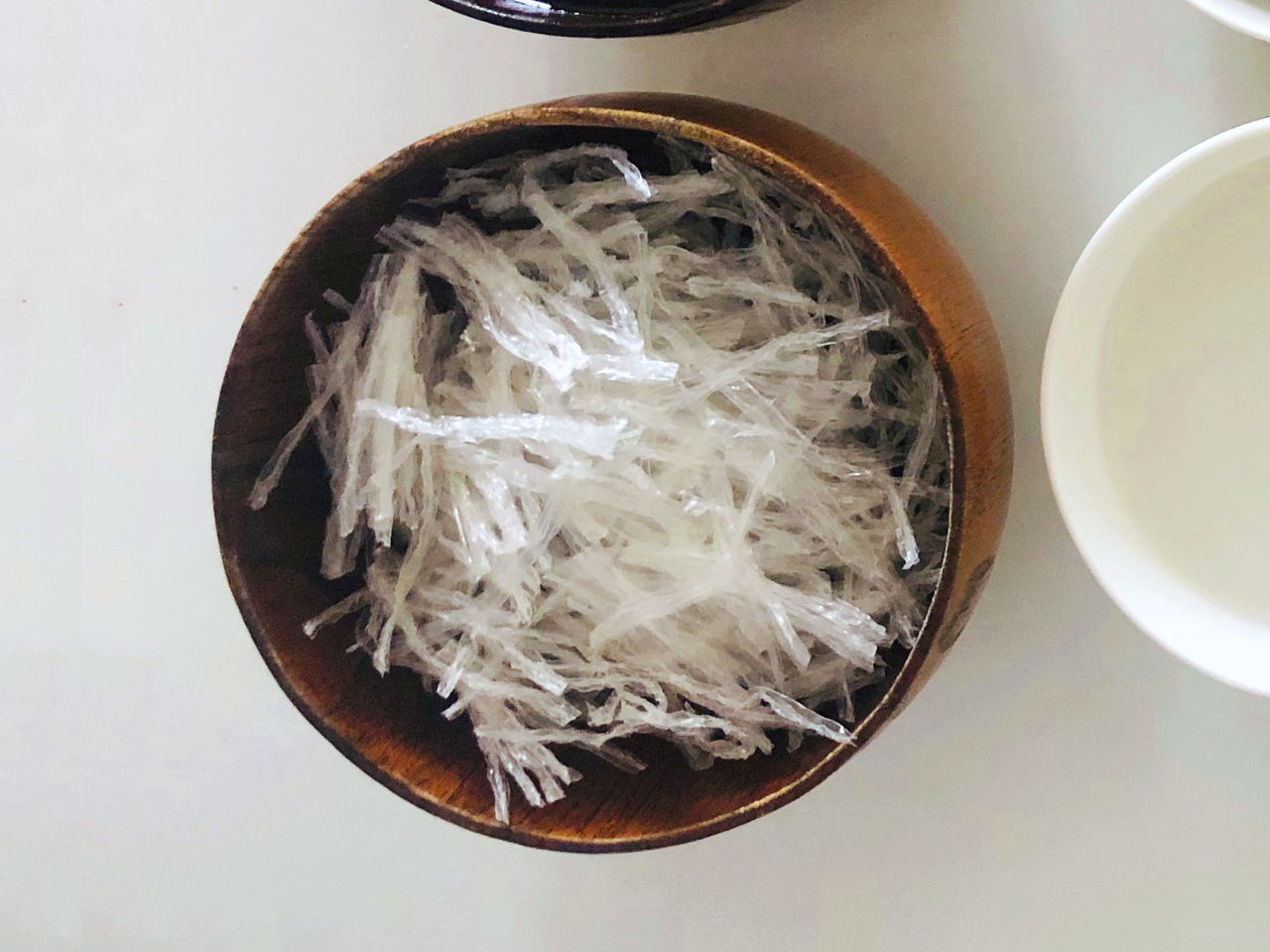 These dried strands can be found in local supermarkets in Asia or at Asian grocers.
Can agar-agar powder or gelatin be used?
Agar-agar powder can be used in this recipe. In fact, it dissolves faster than the agar-agar strands. Therefore, the cooking time will be shortened in Step 3. Gelatin can also be used to replace agar-agar at a ratio of 1:1. Note that each brand has its own instructions. So, follow the instructions on the packaging.
Testing firmness of the agar-agar
Pour a tablespoon of agar-agar mixture into a saucer and place it into the freezer. It should take about 5 to 10 minutes for it to solidify. If the jelly is too hard, add more water. Otherwise, melt more agar-agar strips into the mixture.
Using coconut cream instead
Coconut cream has a thick consistency which affects the texture of the agar-agar. The normal coconut milk is sufficient as it has the same consistency like water.
Storing the jelly
Store in an air-tight container and keep it refrigerated for up to 4 days. Note that this dessert cannot be frozen.