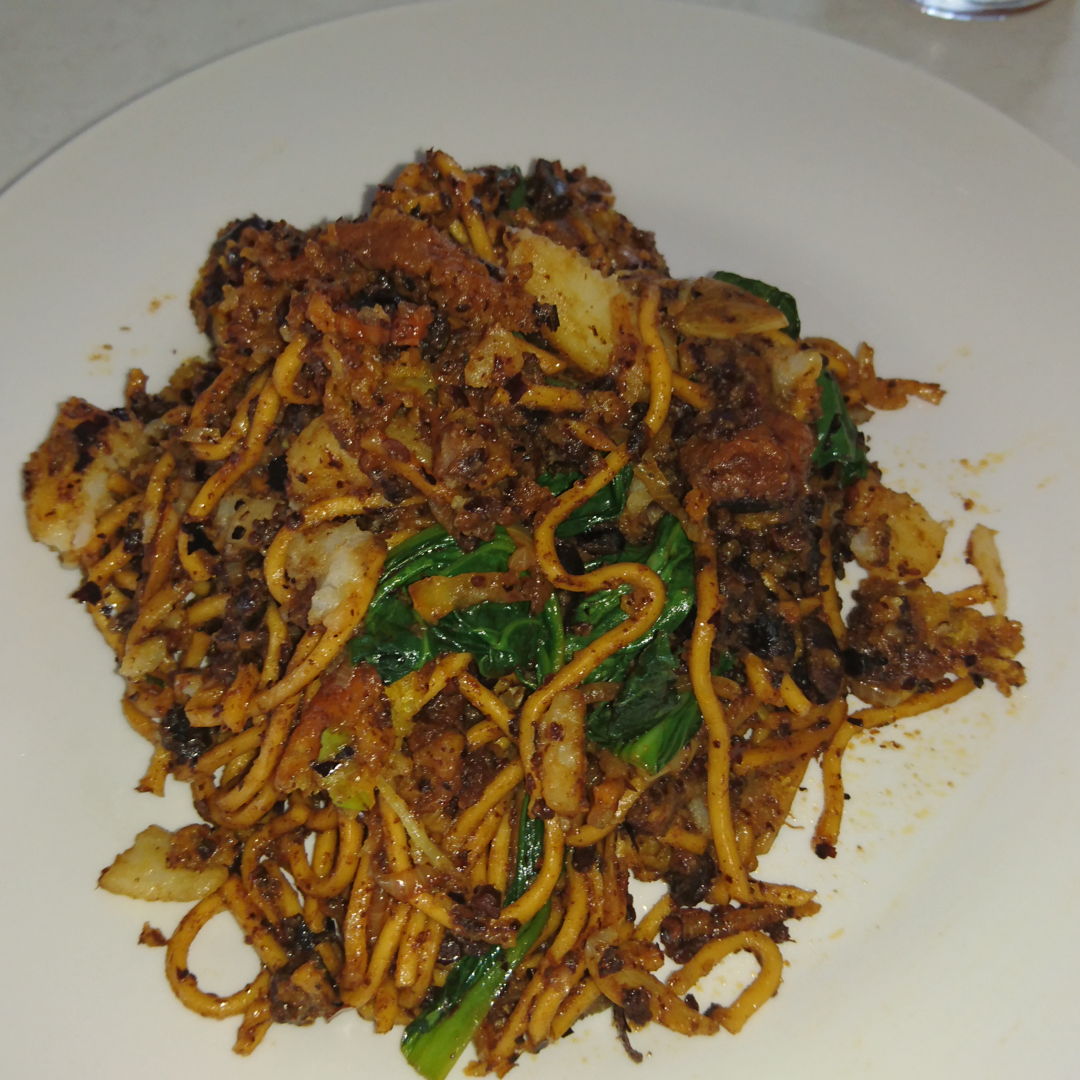 In preparation of the mee goreng paste, I've burnt the peanuts, dried chilli peppers, dried shrimps, and chana dhal. Also, I've added 750ml of water when I blended the mixture because that was the amount of water in the recipe. Not only the mixture got burnt, but I have to wait a long, long time for the water to dry up during sautéing the blended ingredients. The result is as shown. The next time, do not overcooked the mixture and use only 200ml of water (also in the recipe) to blend the mixture.
Mira - Community Happiness Manager:

Oh, 750ml was meant for cooking blended ingredients (250ml) and boiling potatoes (400ml). That was why it took long to reduce. The list of ingredients at the top is the full list of ingredients required for a dish. You can find ingredients attached to each step. Hope that will help you in your next attempt. Looks pretty good though!

Grace:

Apologies for the confusion. 400 ml of water was to be discarded. I'll update the recipe to make it clear.

Robin:

Thank you mira & grace. Yes, definitely I shall cook this splendid dish again. According to grace it is the best mee goreng dish in the whole entire world! Everything is there, therefore it shouldn't be a problem.