Minced meat with potatoes is a quick stir-fry dish you would love to have as a staple in your weekly meal. The recipe is easily made with simple ingredients like soy sauce and sesame oil. No marination is required. It is one of the many dishes you can make using minced meat. The flavourful gravy goes really well with rice or porridge.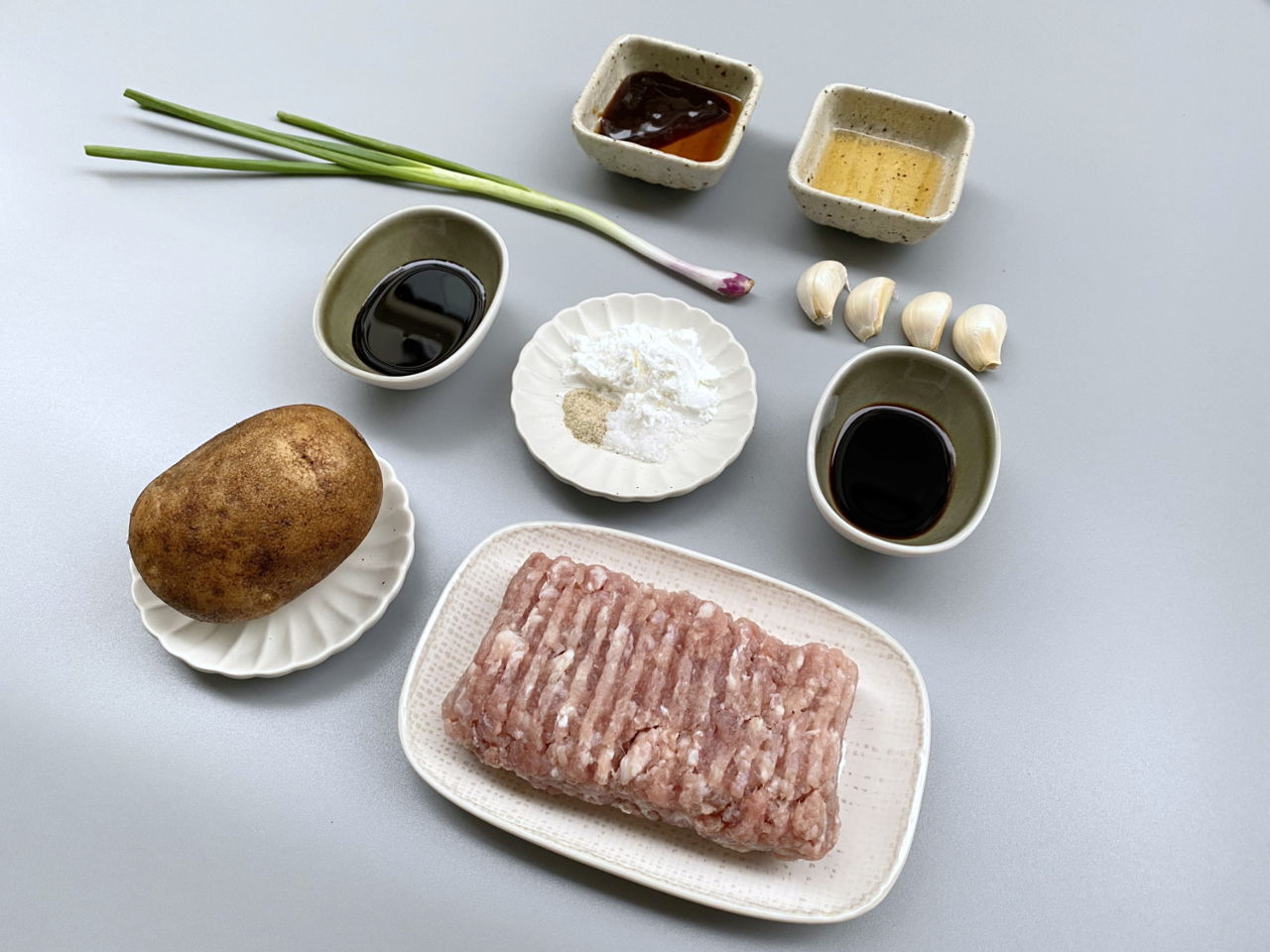 Most popular among the Chinese disapora in Singapore and Malaysia, this dish is found in most "caifan" or "zhapfan" stalls which are also known as economic rice stalls whereby you pick from a variety of ready made dishes available. You pay for what is placed on your plate of rice.
When I was a kid, my mother would make this dish and there was no such thing as leftovers. It was always a big hit with children and the elderly in my family.
This is the best way to cook potatoes and minced meat at the same time. Potatoes are high in fiber and it keeps you full for a longer period of time. It also contains resistant starch that feeds the good bacteria in the gut.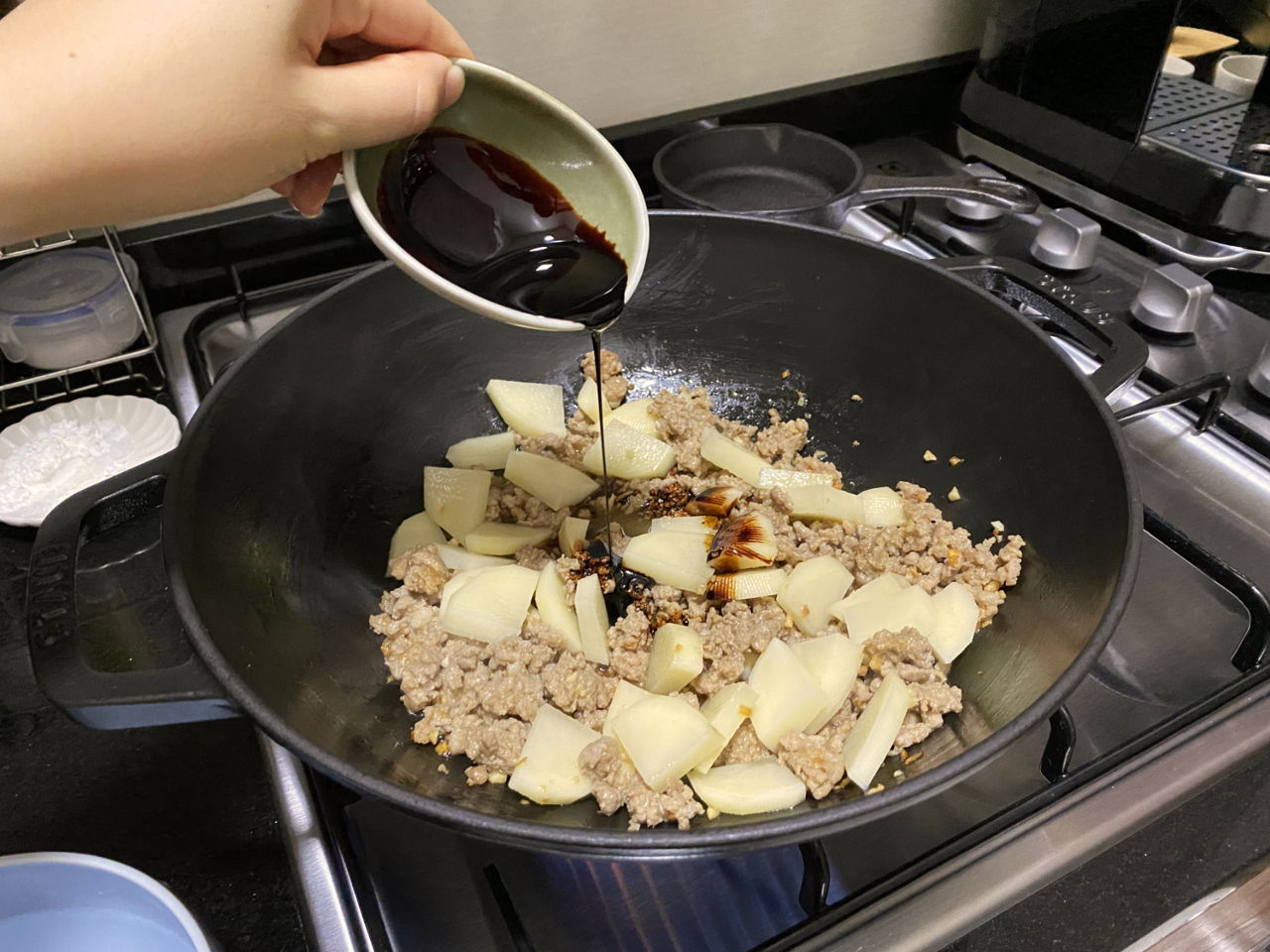 Type of meat or a no-meat alternative
Minced pork is a healthy protein which I opted to use in this dish. Of course, minced chicken can be used instead.
It is your preference if you do not wish to add any meat at all. Substitute with finely chopped hard tofu. It will still taste really good but do be mindful to adjust the sodium. They soak up the gravy and flavours really well.
What kind of potatoes are good for this recipe?
It is really up to you. I prefer using local potatoes, russet potatoes, yellow or white potatoes for their fluffy and floury texture. They are common and easily available in Singapore, Malaysia, Thailand and Indonesia.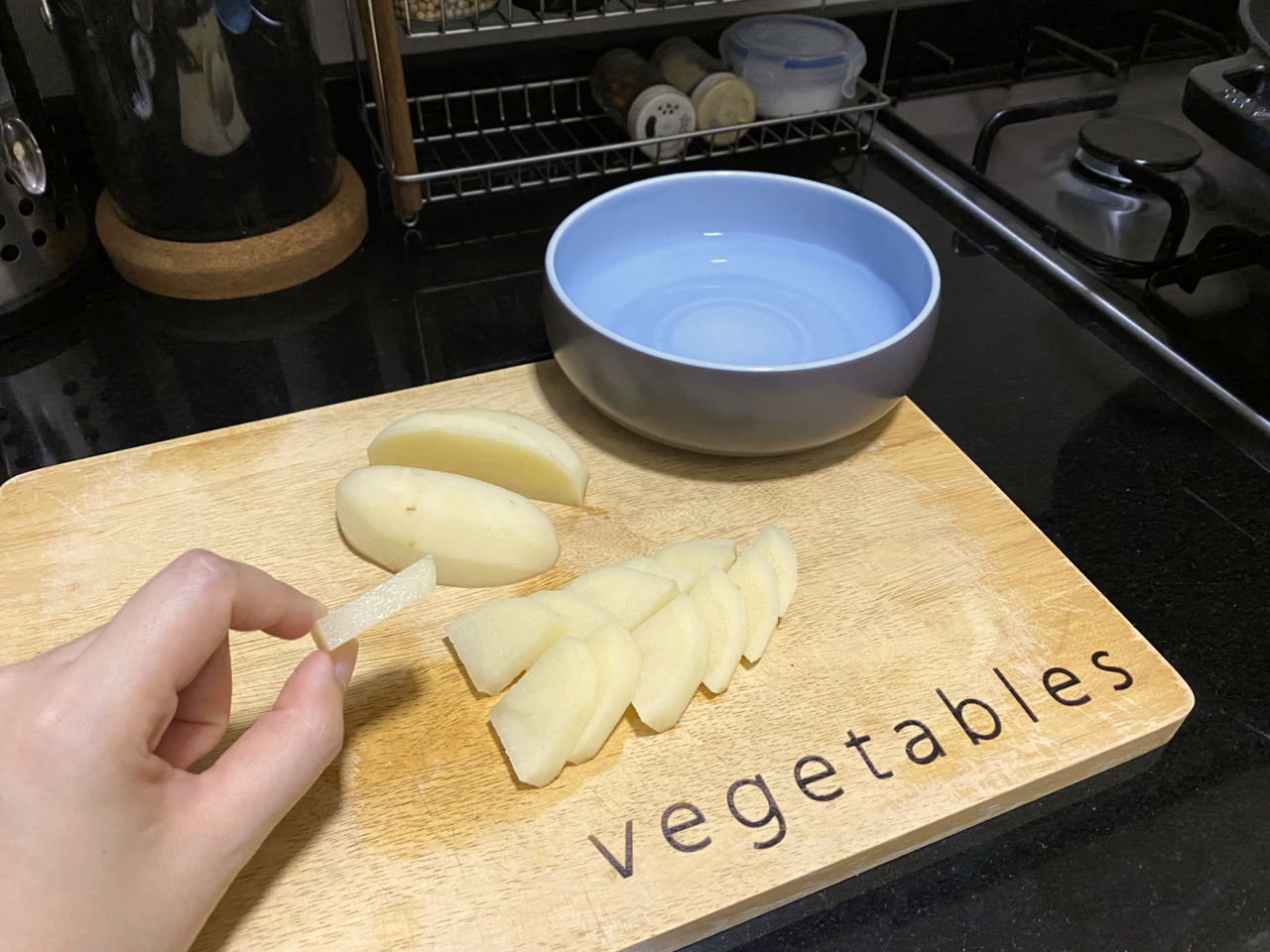 Although they do not hold their shape very well and crumble easily, I like that it gives the gravy extra texture. Some people prefer waxy potatoes such as red potatoes because it holds its shape well and has less starch. The dish still tastes good, regardless. The choice is yours.
Why potatoes turn black?
Once potatoes are peeled and sliced, oxidation occurs as it gets exposed to oxygen. It is totally safe to consume but this can be avoided by soaking them in a bowl of cold or room temperature water.
Soaking them in water also helps in removing excess starch.
Adding more vegetables
For a more balanced meal, add some frozen vegetables to this dish. A mixture of beans, carrots and corn blends in really well. For some spice, add chopped chillies and ginger too. A little heat makes the dish more appetizing.
Fry or not to fry the potatoes first?
Some recipes call for frying the potato slices first to create brown edges before adding the minced meat.
Although it will add negligible flavor to the dish, I will omit this step as browning in potatoes will result in the formation of a chemical compound known as acrylamide. Frying will also add on the calories as more oil is used. Instead, just stew the potatoes for a healthier version.
Refrigerate for meal prep
This dish is great too if cooked in a big batch. Store in the refrigerator for up to 3 days. However, never freeze it because once thawed, it will turn into a gooey clumpy texture because cornflour doesn't freeze well.