Kuih Bingka is an easy-to-make traditional kuih found in Malaysia and Singapore. The soft and chewy kuih is made only with coconut milk, grated tapioca, sugar and salt to round up the flavours.
When baked, the tapioca kuih exudes a nutty caramelized fragrance. Kuih Bingka is never too sweet, so it goes really well for tea. In fact, we enjoy it for breakfast too!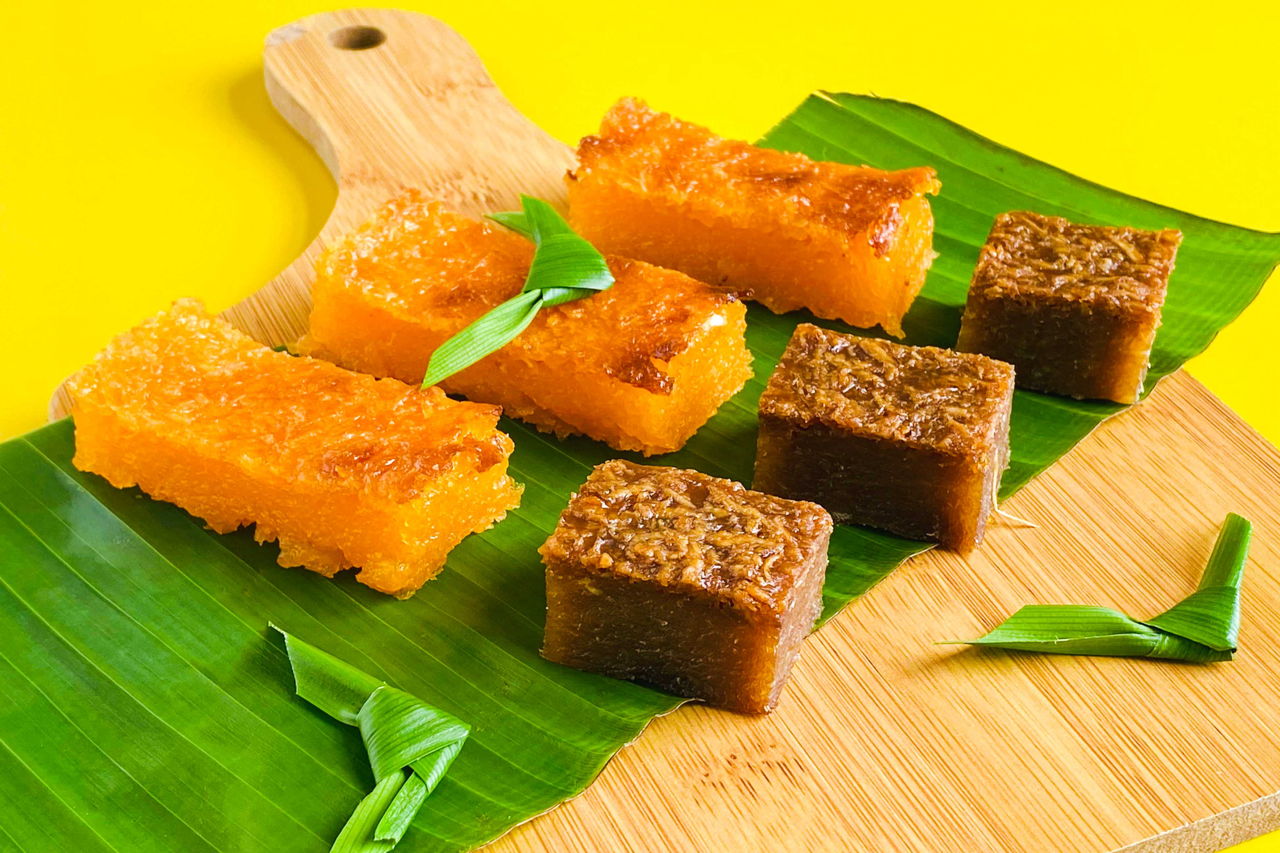 Why This Recipe Works?
First of all, it is a not a complicated recipe. With only 4 ingredients, this could be the easiest no-fuss traditional sweet you can prepare.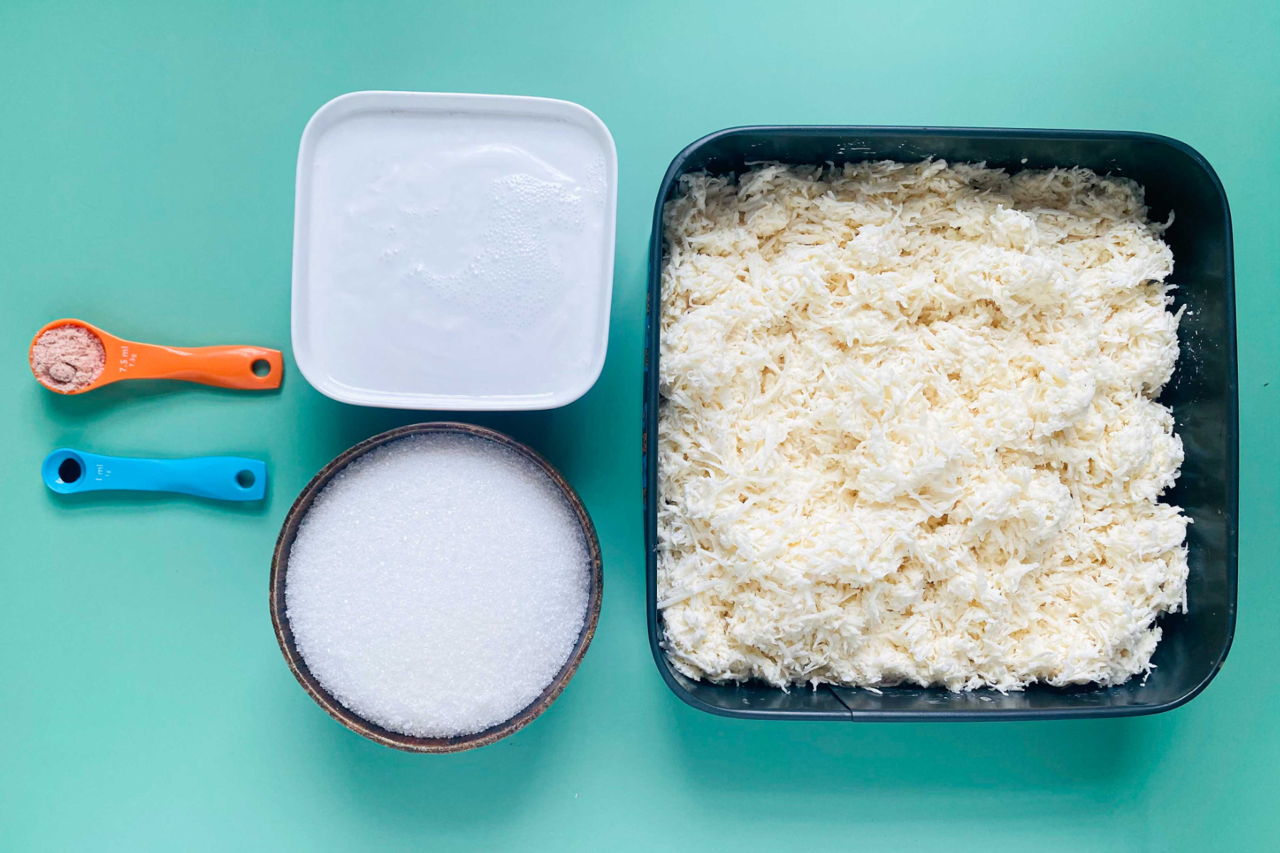 If you know Kuih Bingka, it can sometimes be overly sweet. You'll be satiated after one piece. This recipe guarantees a nice balance of sweetness.
As a family favourite recipe, I've also shared tips to ensure that Kuih Bingka is fully baked. In step 4, you will also know how you can prevent it from falling apart once sliced.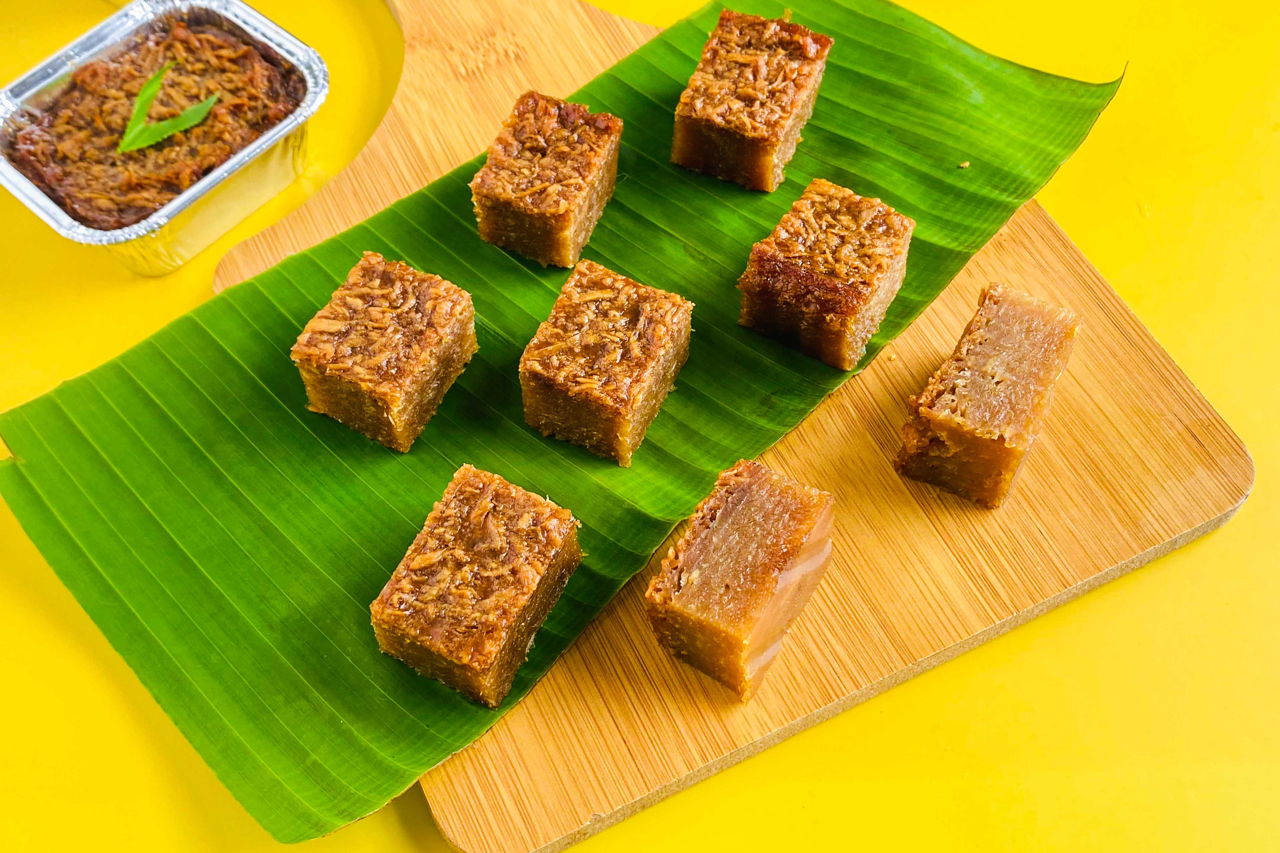 Where to Buy Cassava?
Cassava or tapioca is a root vegetable. Also known as yuca, it is often used in South American and Southeast Asian cuisine. Your best bet to buying it would be in Latin, Caribbean or Southeast Asian grocer.
Sometimes you may not get them fresh. Try looking at the frozen section as they may be sold in a package, fully grated.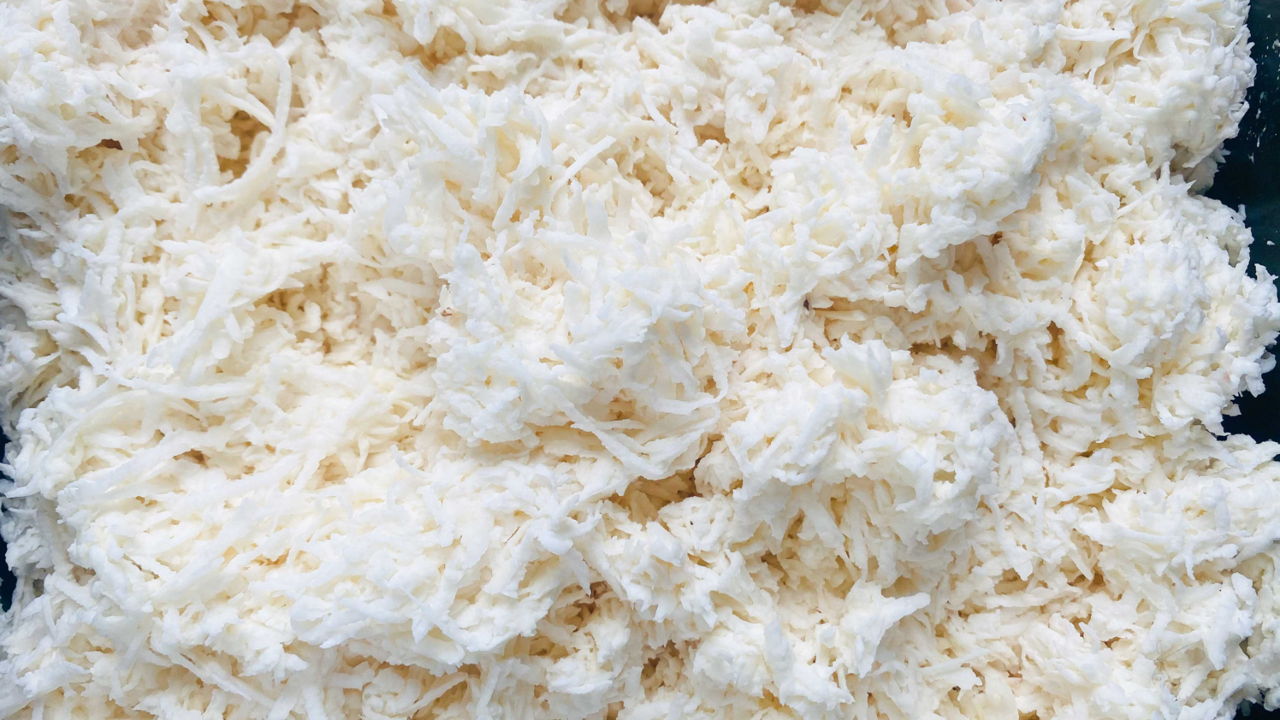 In Singapore, they are sometimes sold peeled and kept in the refrigerated section of the supermarket. Otherwise, they are sold at wet markets or local grocers both in Malaysia and Singapore. Do refer to it as Ubi Kayu if you are speaking to Malay vendors.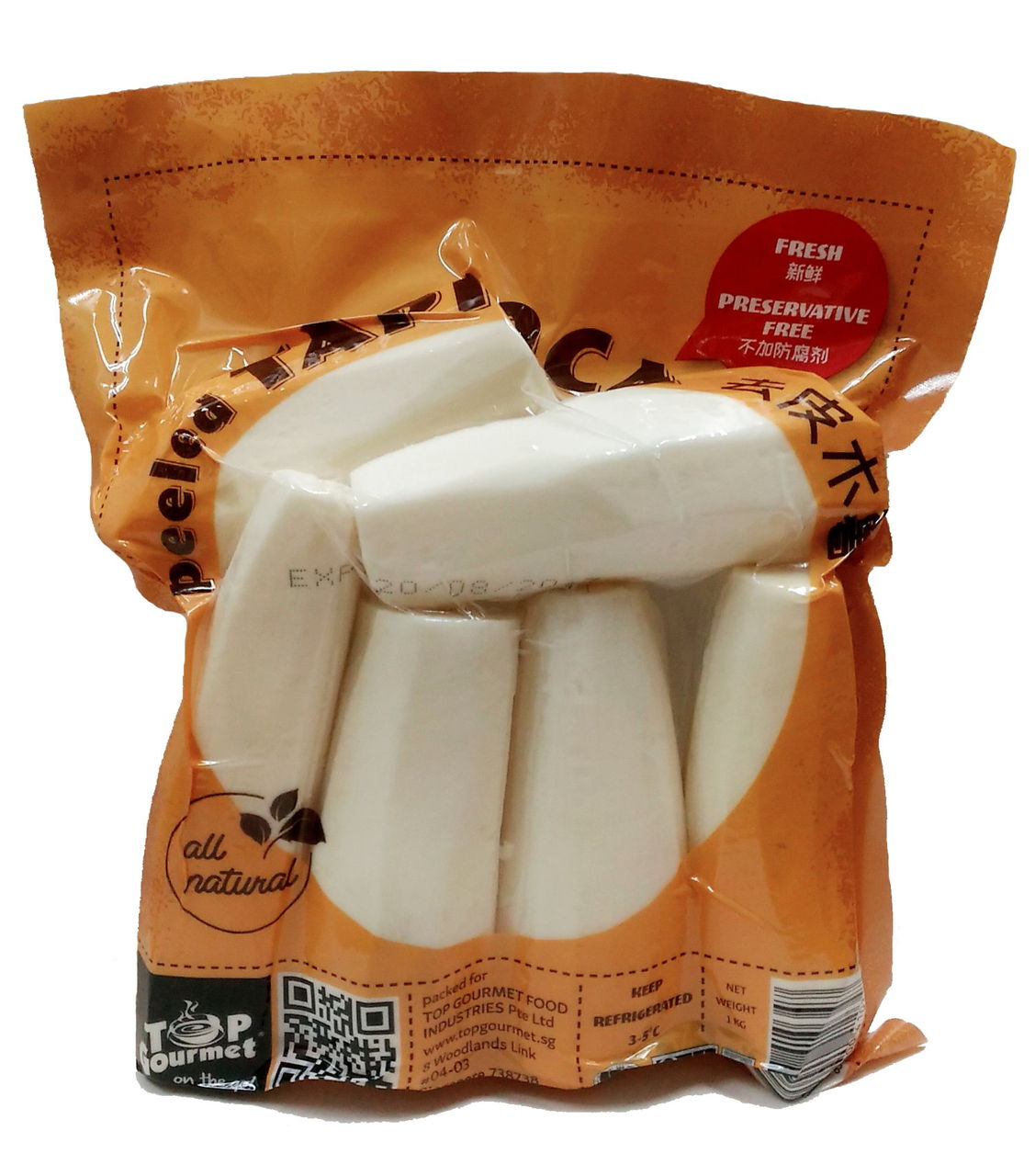 Can I Use Tapioca Flour?
No. Tapioca flour will not give the same texture to the kuih. The consistency of the kuih will also become very dense.
Important Tip on Coconut Milk
The consistency of the coconut milk might be different depending on the brand. Avoid using coconut milk with guar gum or any thickening agent.
If the coconut milk is a bit too thick, add 1/2 cup of water to 1 ½ cup of coconut milk to dilute it.
How to Enhance the Fragrance?
Placing the ingredients in a baking pan that is lined with banana leaf will make this kuih even more fragrant.
Why Should I Grate Tapioca in Advanced?
It will take some time to grate the tapioca. To save time, it can be grated in advanced and kept refrigerated for up to 5 days. Otherwise, store it in an airtight container and freeze it.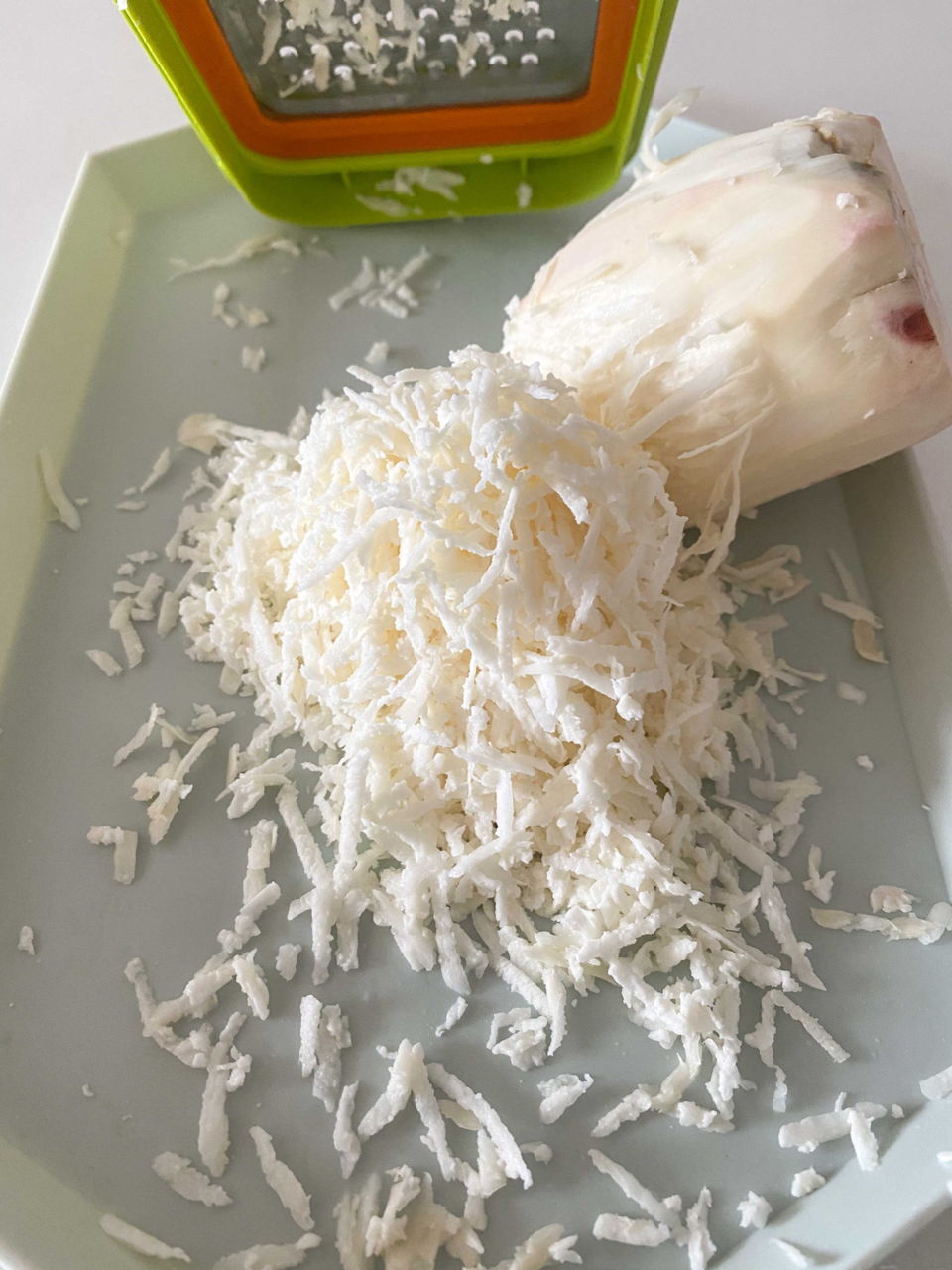 In my home, I freeze grated tapioca for up to 6 months. To use it, thaw overnight in the refrigerator or on the kitchen top before adding the other ingredients. It's then ready to be baked.
Why Is My Kuih Bingka Still Wet?
Don't worry if the batter is a bit runny. Simply bake it until it's dry. It's also okay if more time is needed to bake the Kuih Bingka.
Back in the days, such traditional recipes are always made with the gut feel. So if the Kuih Bingka takes 2 to 2.5 hours to be fully baked, that's just fine too.
Kuih Bingka Ubi Kayu is meant to have the brownish, burnt surface anyway. That makes it more delicious.
Colour of Kuih Bingka
I've prepared yellow and brown Kuih Bingka. It's more common to find the yellow version in shops or at street vendors. Most food vendors use food colouring in the batter. Feel free to skip the food colouring.
For natural colouring, use brown sugar instead. You may also blend pandan leaves with coconut milk to extract the natural colour and fragrance.