When it is time for a simple mango salad dish, it has to be 'Kerabu Mangga'. Made with freshly sliced mangoes, chillies and shallots, the combination is whisked in a tangy lime dressing. Similar to Thai mango salad, this healthy dish is quick and easy to prepare. It is the answer to a fruity summer-style salad.
The Malay word 'kerabu' refers to thin slices of vegetables which are then season with spices. Meanwhile, mangga simply means mango. It is a typical kampung (village) salad which is really simple with lots of zest. Malaysians and Singaporeans enjoy kerabu mangga as a side dish at Malay food outlets.
Kerabu Mangga vs Som Tam vs Gỏi Xoài
Mango salad dishes are popular across Southeast Asia. Malaysia, Thailand and Vietnam have their own authentic mango salads. While they may all look the same and use unripened mango, there are slight differences.
| Type | Kerabu Mangga | Som Tam | Gỏi Xoài |
| --- | --- | --- | --- |
| Country | Malaysia | Thailand | Vietnam |
| Method | Mixed in a bowl | Pounded | Mixed in a bowl |
| Fish sauce | Sometimes | Yes | Yes |
| Dried shrimps | Fried | Fried | Caramelized |
| Herbs variety (optional) | Ginger torch flower, lemon grass, coconut butter | Coriander | Mint, Vietnamese coriander |
Kerabu mangga is seasoned with dried shrimp or sometimes, fried anchovies. I highly recommend using ready-made flavoured sweet and spicy sesame anchovies. It really gives the dish a big boost in flavour.
Type of mangoes
It is also important to note that each version uses its local mangoes. For example, Malaysians love using Apple Mango (Mangga Epal) which is quite rounded for it is creamier and less tart.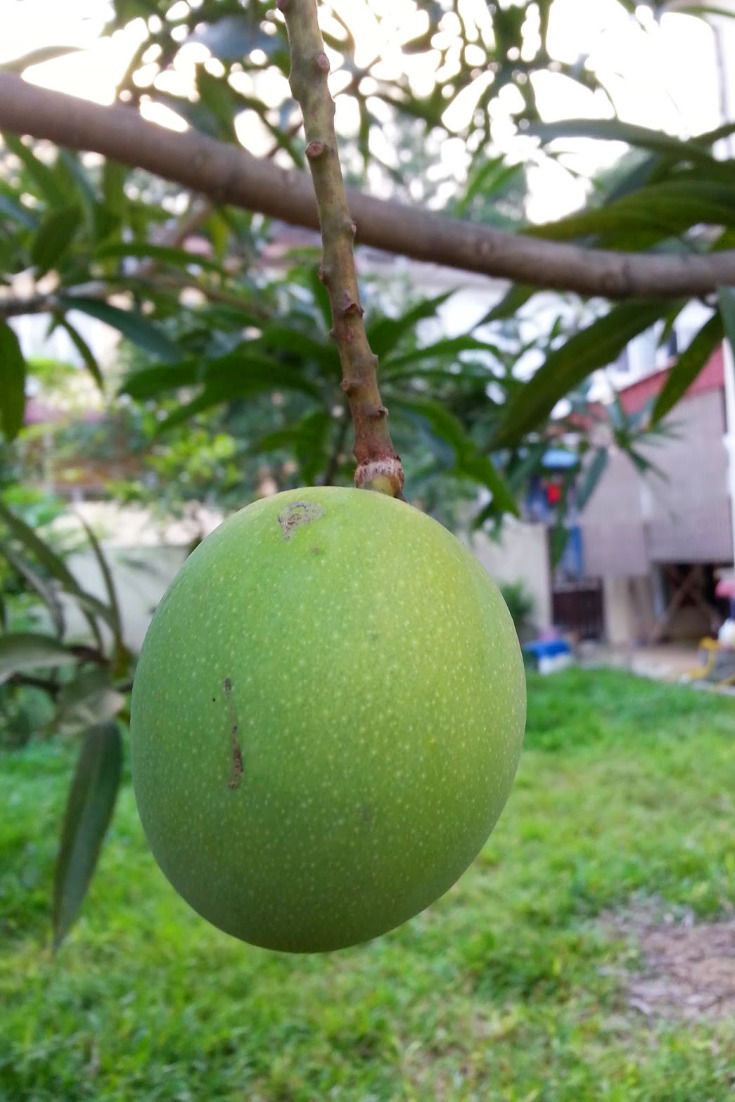 The Thais use its local variation called Mangga Lemak whereby the mangoes are oblong.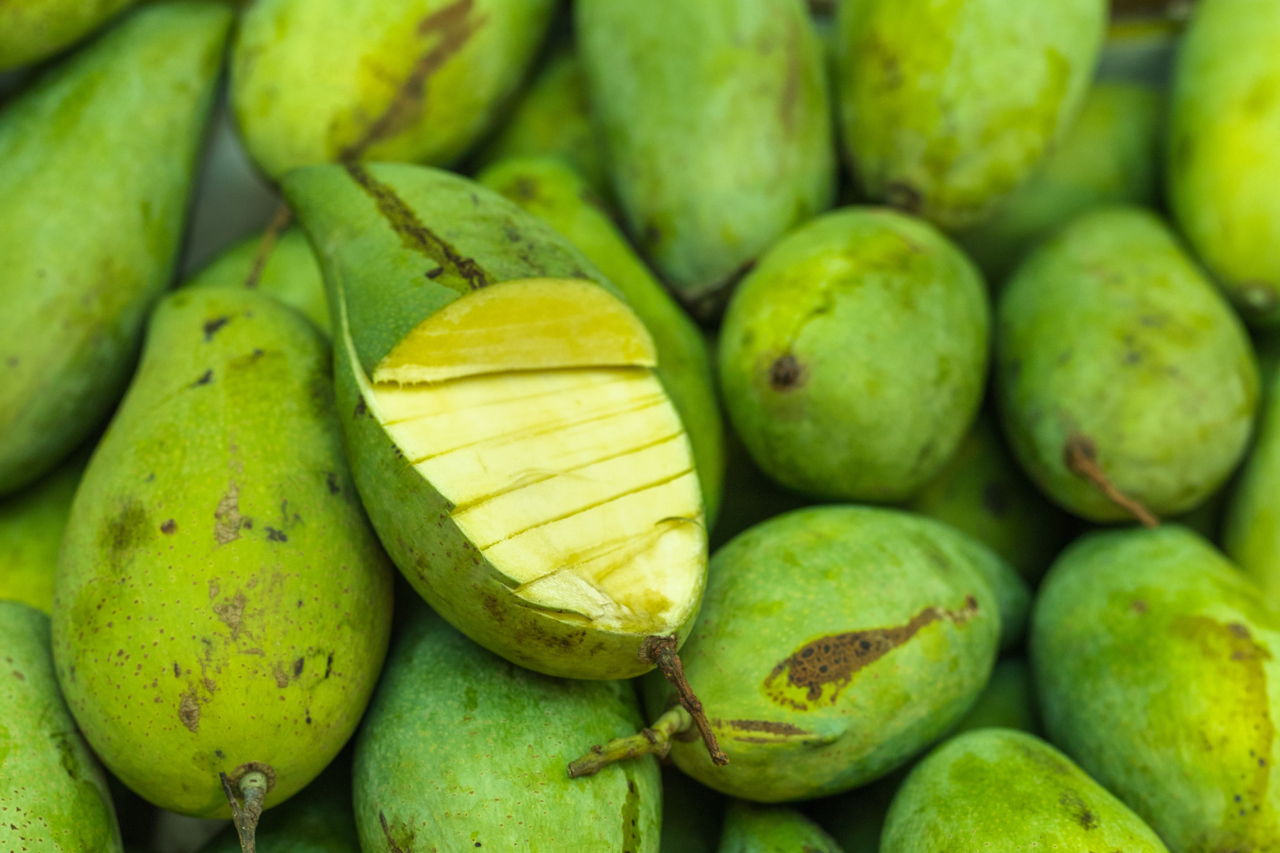 You can actually use any green and firm mango that is available at your local supermarket.
Mango salad dressing
This mango salad dressing is made of only three ingredients - lime, dried prawns and Thai palm sugar. The dried prawns are salty delivering a pleasant savory taste. Belacan or shrimp paste is a good substitute too. For a vegan or vegetarian version, replace it with soy sauce.
Thai palm sugar is known as gula kabung in Malay. They are sold in plastic bags tied with a rubber band. Since this specific sugar is not easily available, you may substitute it with brown sugar, molasses or any type of sugar at a ratio of 1:1.
Meat in the salad
This mango salad does not consist of any meat other than dried prawns. If you like, you can add some shredded chicken or boiled shrimps to it.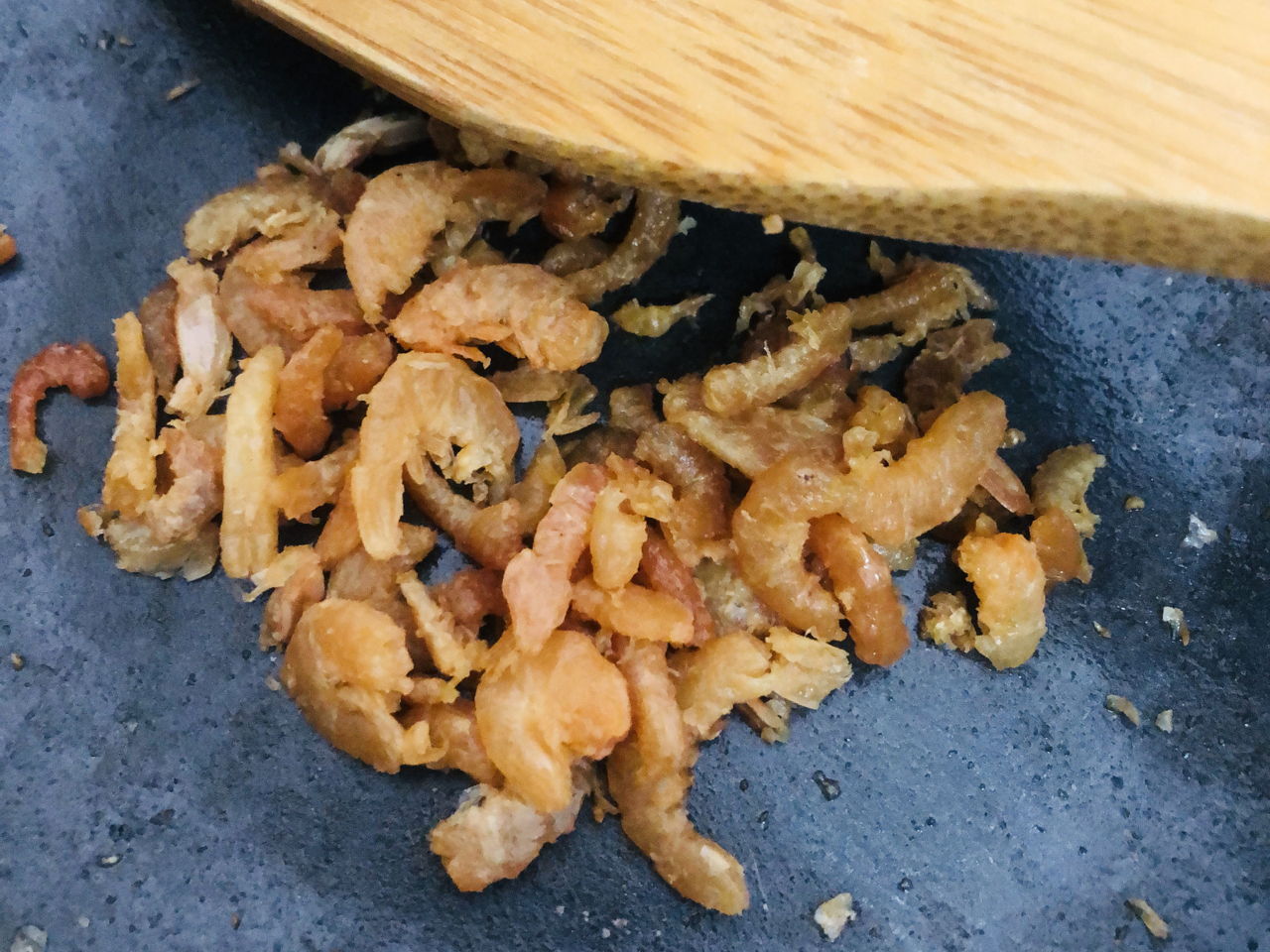 What to use besides mango?
Cucumber, carrot, green apple, tomatoes or even pomelo can be tossed into the combination for a variety of flavours.
Serving kerabu mangga
An easy mango salad is refreshingly tasty as an appetizer. While it can be served chilled, I love eating it immediately with either plain or fried rice. It is a great accompanying dish for rice bowls. Otherwise, have it with curry or be more adventurous, try it with fried chicken fillets!