Based on 378 ratings Watch Now
Ingredients
A
1

fish
8

garlic clove(s)
5 g

shrimp paste (dried)
8

shallot(s)
8

chilli peppers (fresh)
2 tbsp

oil
1

calamansi
—

salt
Background
If you have not tasted this before, you are definitely missing out a lot indeed. The fish is usually deep-fried to ensure its crispiness. I find that to be too oily for my liking.
I found a simpler method which is less oily but still preserves the crispiness of the fish. Baking the fish ensures you to achieve both. As the fish bakes in the oven, you can start preparing the chilli paste which is the highlight of the dish. This chilli paste makes any dull fried or baked fish "come to life". It brings the taste up a notch and makes the dish amazingly appetizing.
You may add some calamansi juice for to further enhance the taste of this dish. The best part when having this is mixing plain white rice with the leftover chilli paste. You know you need more!
Malaysian Grilled Fish in Chilli Paste is also known as: Ikan Cili Garam Nyonya
Steps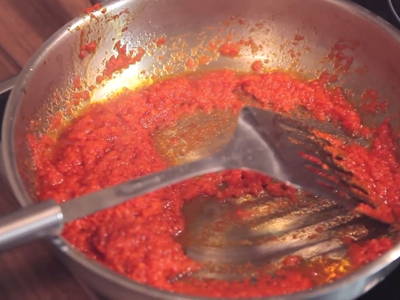 Step 1/3
Sprinkle some salt over the fish. Place the fish in a baking pan and pour oil over it. Pre-heat oven to 200 degrees Celsius and grill fish for 40 minutes.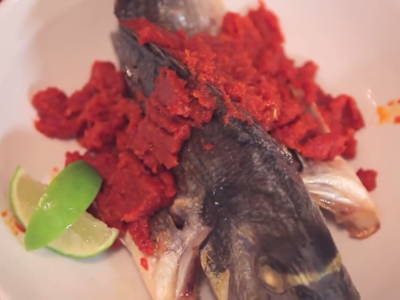 Step 2/3
Blend garlic, shrimp paste, shallots and chillies. Heat up 2 Tbsp of oil and stir fry the blended ingredients until fragrant. The colour of the chilli paste should turn into a darker shade of red when it is ready.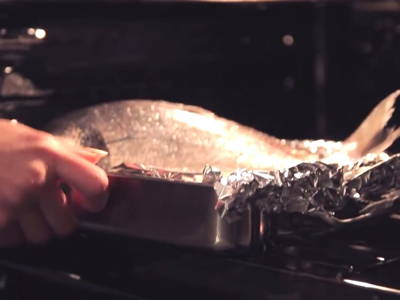 Step 3/3
Remove fish from oven and place chilli paste on the fish. Serve with a few slices of calamansi lime or green lime.
Food Snaps
Whoops. No photos uploaded yet. Be the first!