Based on 1302 ratings Watch Now
Ingredients
50 g

anchovies
2 tbsp

oil
1

yellow onion(s)
1 tbsp

soy sauce
1 tbsp

water
1

chilli peppers (fresh)
Background
Often served as a side dish with porridge or rice, I would gleefully enjoy sampling a spoonful or two before mealtime as it was too hard to resist. The fried anchovies are slightly salty with a tinge of spiciness from the fresh chilies. This brings up the delectable flavour that would surely appeal to your taste buds. It is very simple to prepare and almost impossible to mess up even if you are a newbie.
This is now my to-go dish at home. With just some fried anchovies and onions together with a fried egg, I would happily gobble my rice heartily till the last grain. I realized that this dish is great as an appetizer just before a delicious meal. As it perks up the appetite, guests would expectantly be craving for the next dish. If you are planning to have something light to go with beers, this is a good choice. Just ensure that the beers are chilled, though.
Steps
Step 1/3
50 g anchovies
1.5 tbsp oil
Rinse dried anchovies and pat dry with paper towel. Stir-fry anchovies until golden brown and set aside.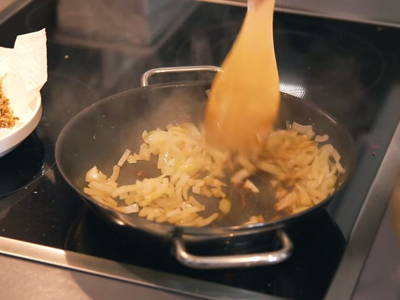 Step 2/3
0.5 tbsp oil
1 yellow onion(s)
1 tbsp soy sauce
1 tbsp water
With a bit of oil, cook onions until soft. Then, add soy sauce and water. Give it a quick stir till mixture is almost dry. Turn off the stove.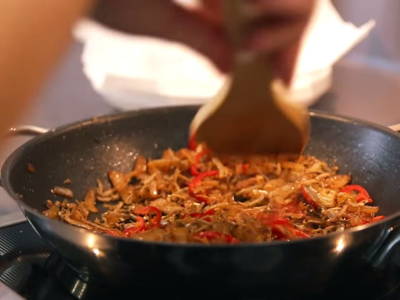 Step 3/3
Add fried anchovies and chili slices. Mix well and enjoy the dish as it is, with rice or bread.