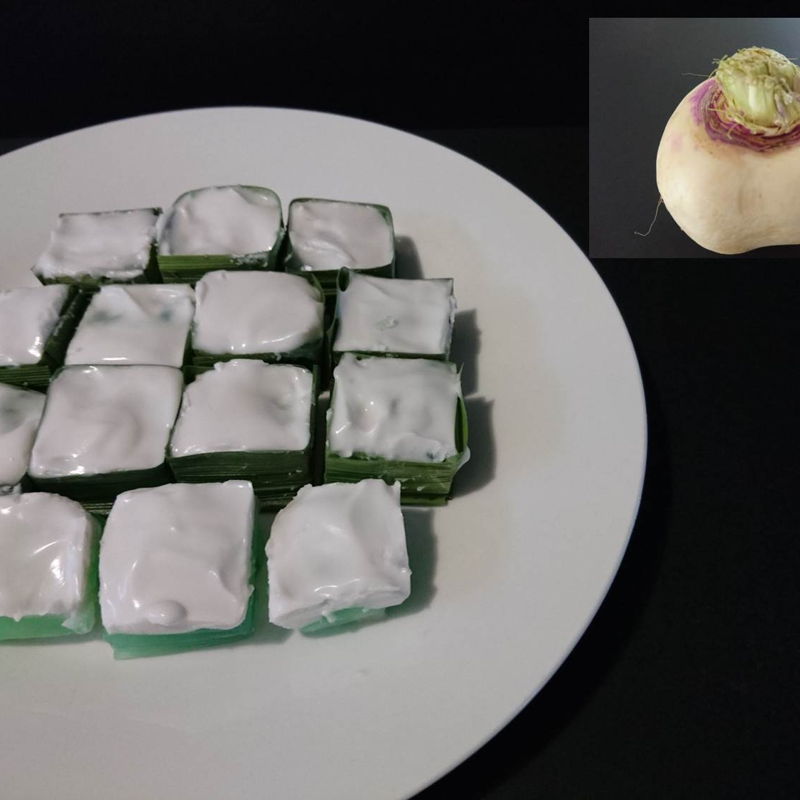 Date: 5 Nov 2019 (Tue) 16th Dessert: Kuih Tako Pandan (Pandan Coconut Jelly Dessert) [85] [100.9%] [Score: 8.0] Insert in image is the turnip I used as the filling in the bottom pandan jelly layer. I don't know if it is the right turnip. Nyonya Cooking says to use turnip (sengkuang) or water chestnut. I went to the supermarket this morning and found this turnip. It doesn't look like a sengkuang or water chestnut :(
Helena Cheah:

Haha. They have one thing in common. All are round. But sengkuang and water chestnut are not same as turnip. Turnip is similar to radish and daikon.

Helena Cheah:

Btw, the insert photo is not sengkuang cina/water chestnut. Sengkuang cina is black skin and the size is around AUD20cents. I think you can get tin sengkuang in Australia . Find it in the grocery.

Robin:

Shall find sengkuang (tin or not tinned) here one of these days.