Authentic Thai eggplant with basil is the recipe you need for a quick meal. It's naturally vegan with bursting umami flavours from the minced garlic, Shiitake mushroom and mushroom "oyster sauce".
The eggplants soak up the gravy very well making them oh-so-juicy! The step in sautéing the garlic before adding the seasoning gives the dish a more robust flavour.
Just like many classic Thai dishes, the Thai basil makes the dish stands out with its fragrance. You just have to make this recipe because you will love it! Enjoy the dish with white rice for best satisfaction.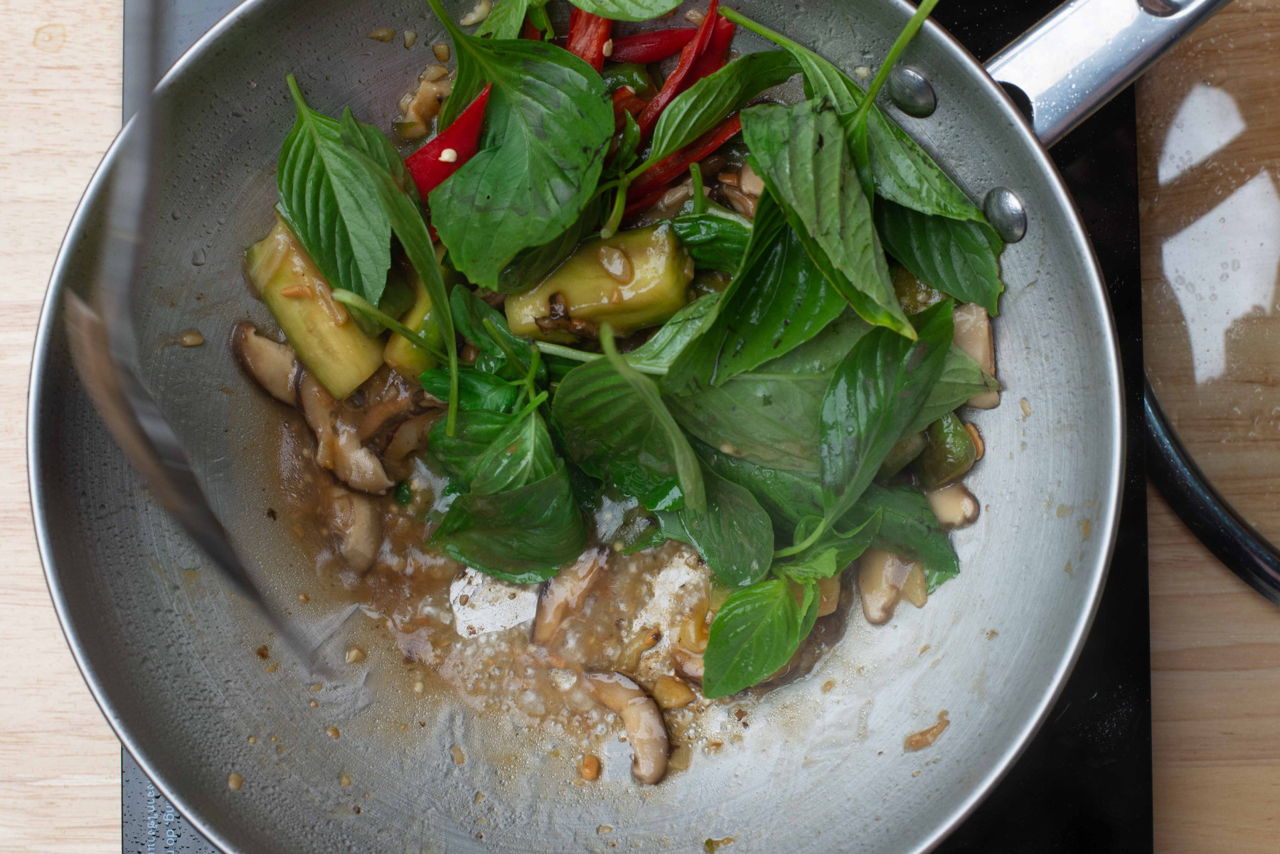 Why This Is the Best Recipe?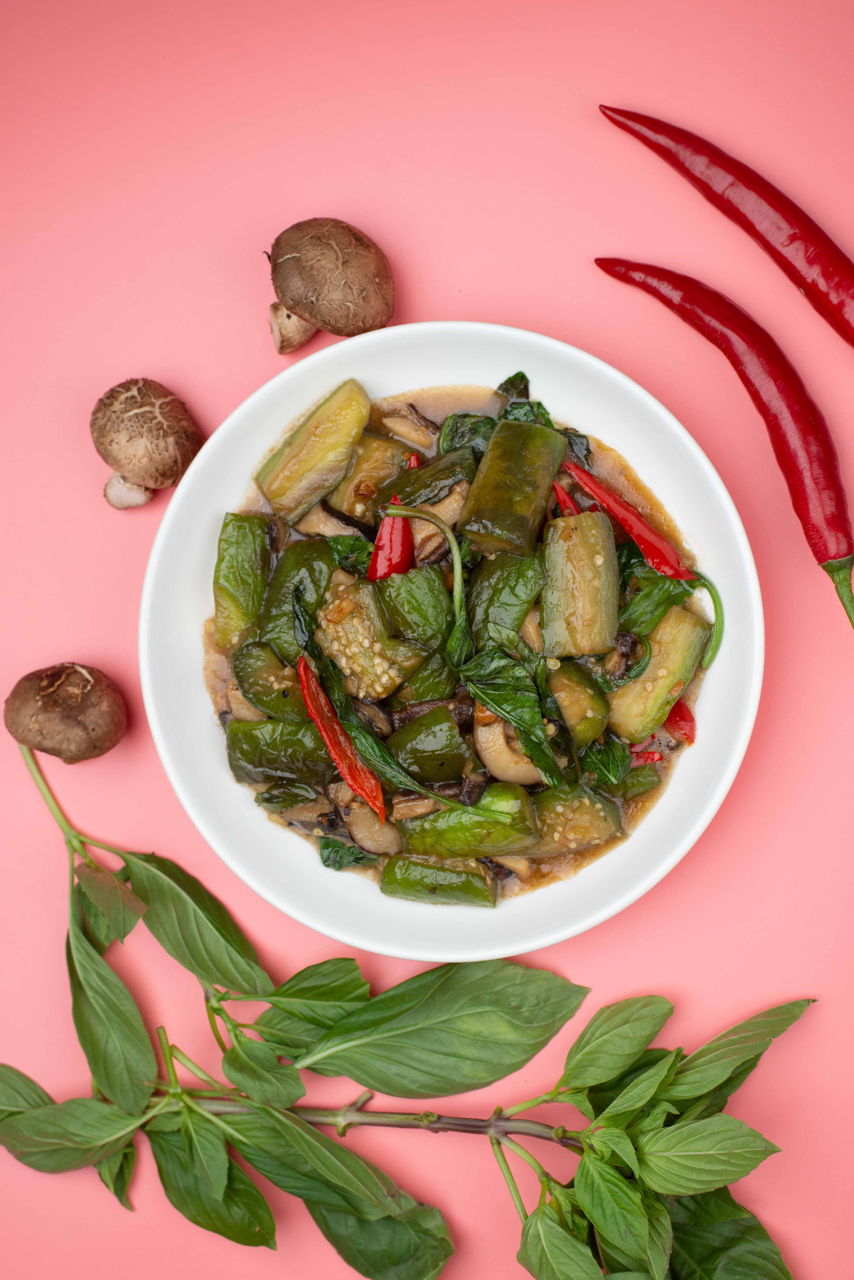 The best Thai basil eggplant has to be this recipe! Normally, you may find stir-fry eggplants to be oily.
In Step 2, I shared a tip using salt to reduce oil absorption. It will also help in removing excess water. The result is a less spongy texture with better mouth-feel.
As an additional positive effect, the eggplants will not turn black due to oxidation when soaked in salt water. The photo below shows how the eggplant remains in colour.
You will also notice that they do not absorb oil during the cooking process.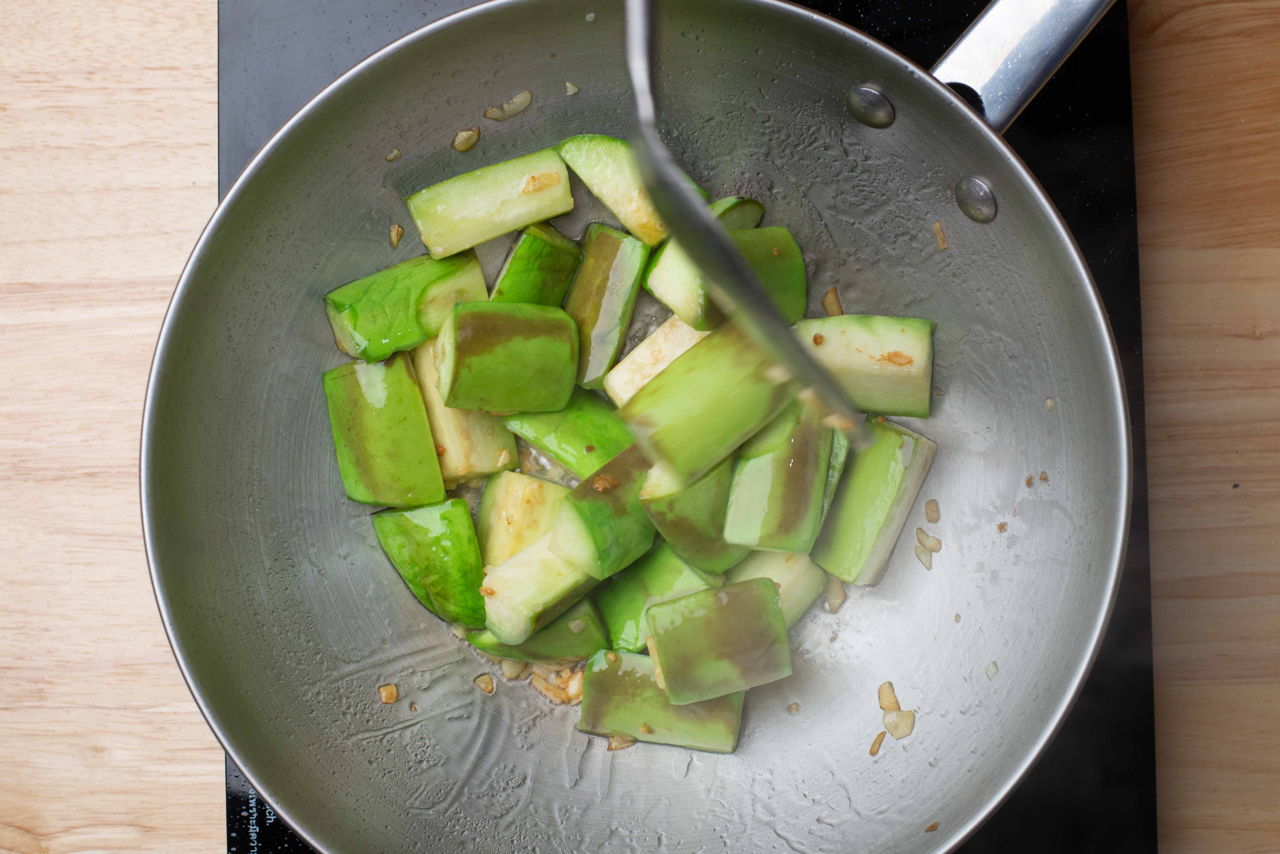 Why Is Thai Eggplant Dish Popular?
Thailand has a vegetarian festival which is held in October every year. This stir-fry eggplant recipe is created for this festival. So, fish sauce is a no-no in this dish.
The dish uses simple ingredients and cooks in 10 minutes. You will love this recipe.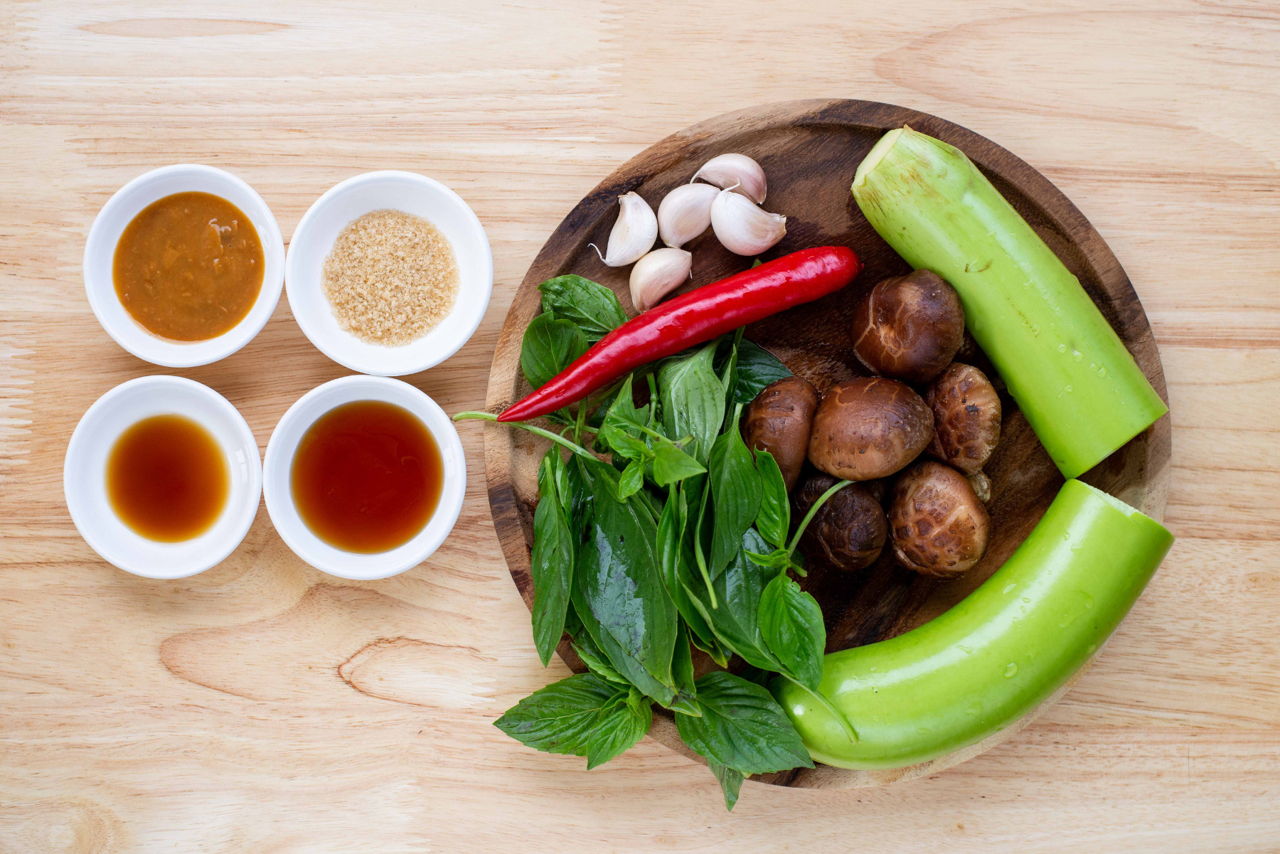 What Does Green Thai Eggplant Taste Like?
Thai eggplants are not unripe. Instead of the typical purple eggplants, they are crunchier and have a milder taste. Hence, it's great for savory dishes.
You can also opt for the purple eggplants as a substitute. In both types of eggplants, there is no need to remove the skin as they add more flavour.
How to Slice the Eggplants?
The slicing of the eggplant in this particular shape in the recipe is suitable for eggplant texture as it has more surface to absorb the gravy. It's also easy to eat it in one bite.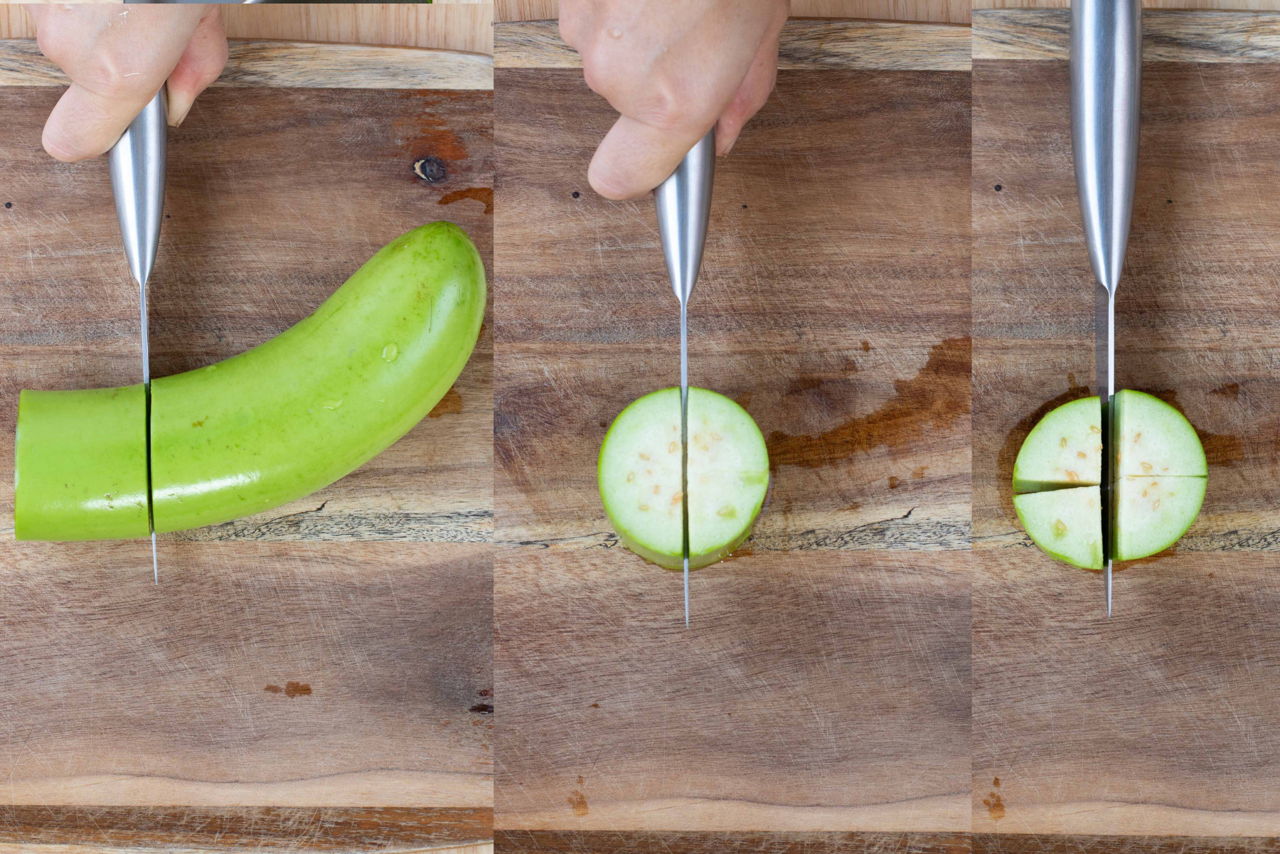 Can I Omit Shiitake Mushroom?
Of course. However, Shiitake mushroom does add a delectable complex flavour.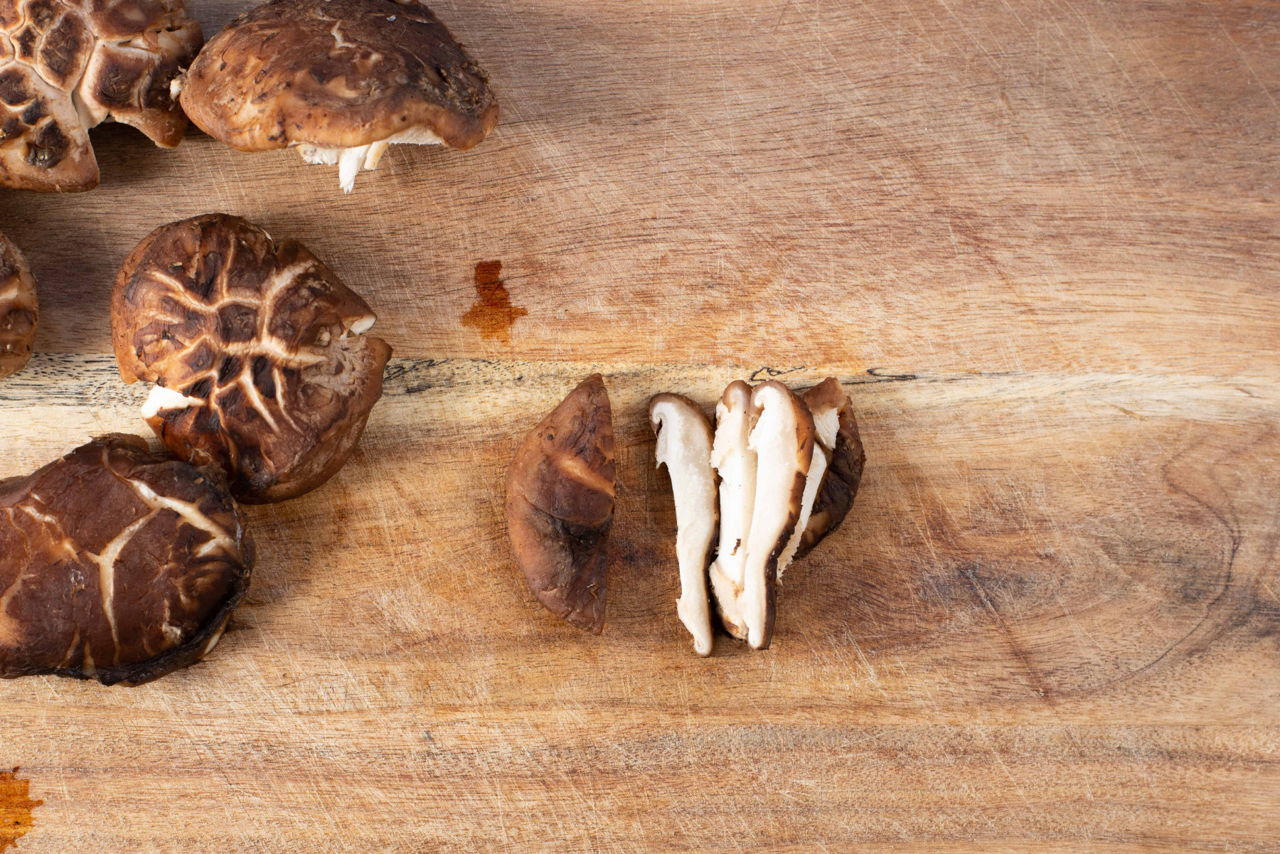 So if you don't have Shiitake mushroom, try using your favourite mushroom. Thick mushrooms like button, Shimeji or King Trumpet (oringi) mushrooms will do the job too.