My mom cooks the best stir-fry red curry using pork belly. This recipe is one of her best dishes. The chillies in the red curry paste gives some heat to balance the sweetness and saltiness of the dish.
As the meat cooks, the fats in the pork belly melt and caramelized the meat and spices. The added green beans make it a great one pan dish for a workweek dinner. Just like all savoury dishes, it goes really well with steaming hot rice.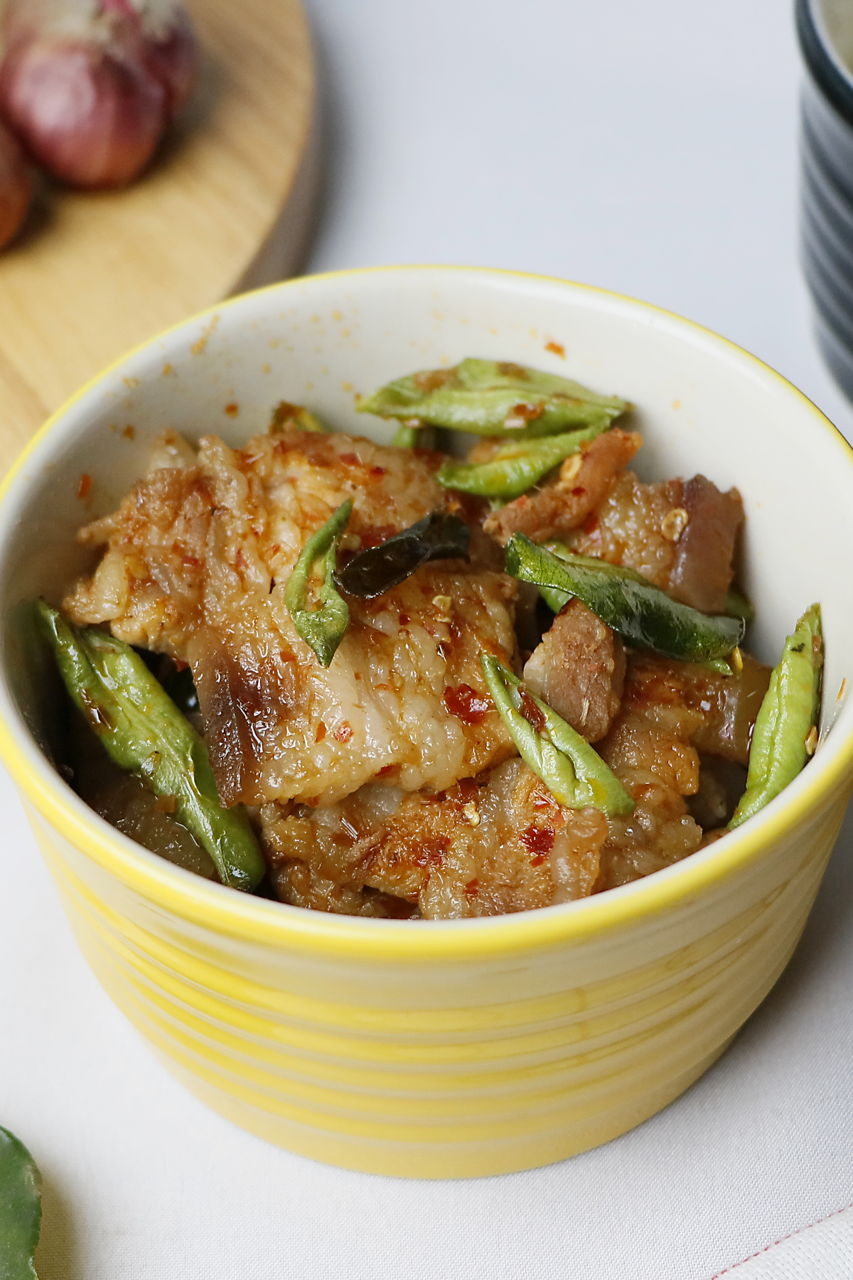 Why cook this recipe?
It is a one pan easy dish. Perfect for week day cooking and meal prep. The ingredients are easy to get and rather common in a Thai kitchen.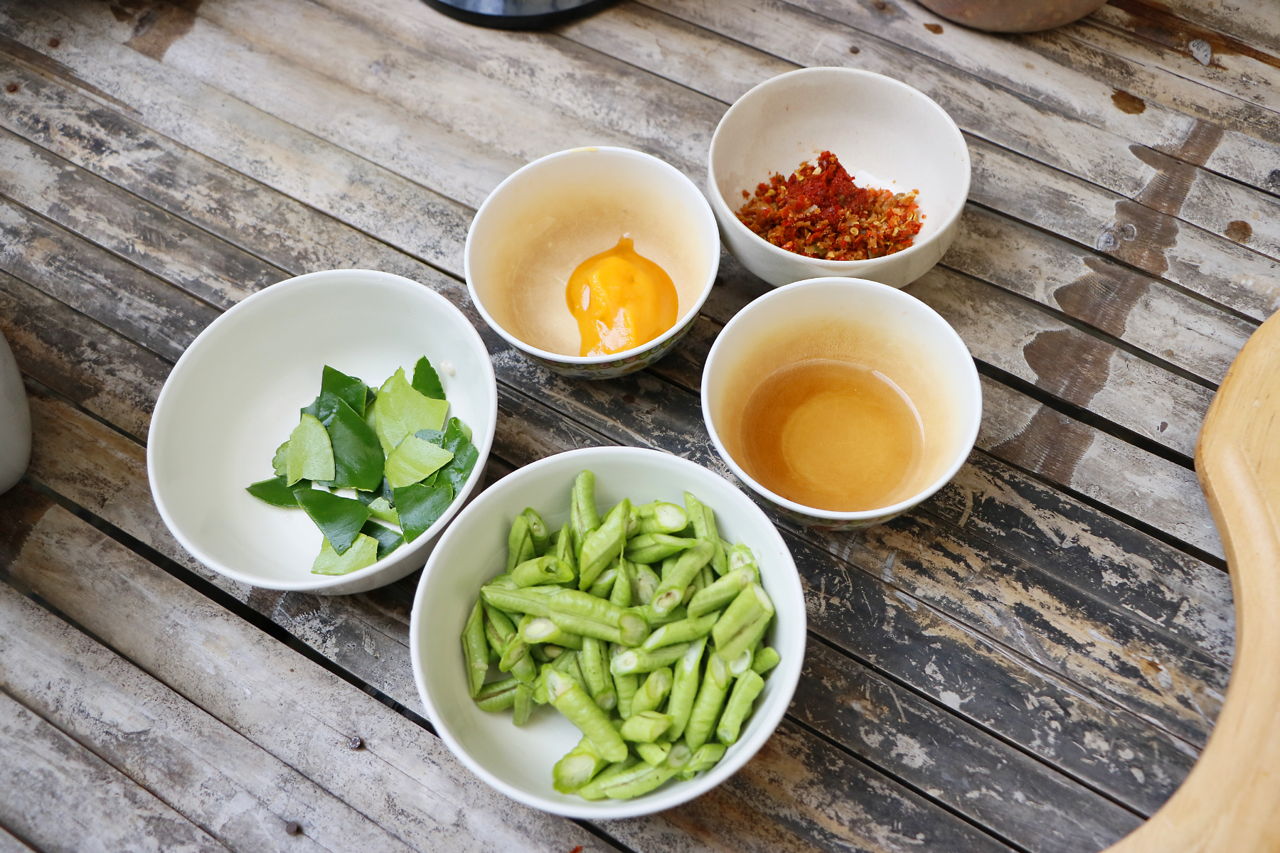 My mom specifically uses jungle curry paste in this recipe. The paste is fragrant with more intense flavours compared to the common red curry paste.
What is jungle curry?
In Thai, it is known as Gaeng Pa whereby it literally means 'jungle'. This curry is made up of a spice paste that originates from the North of Thailand which is filled with thick forest. Many types of herbs and vegetables goes into making this curry, just like a whole bowl of 'forest'. That is how it got its name!
Jungle curry is cooked without using coconut milk. Since it does not have the creaminess of the typical red curry, the flavours depend highly on the curry paste itself.
Therefore, the spice mix is much more complicated than the typical red curry paste. Uncommon ingredients such as coriander seeds, white peppercorns, nutmeg, cumin and peppercorns make up the spice mix. This makes the dish more aromatic and the reason why jungle curry paste is used instead.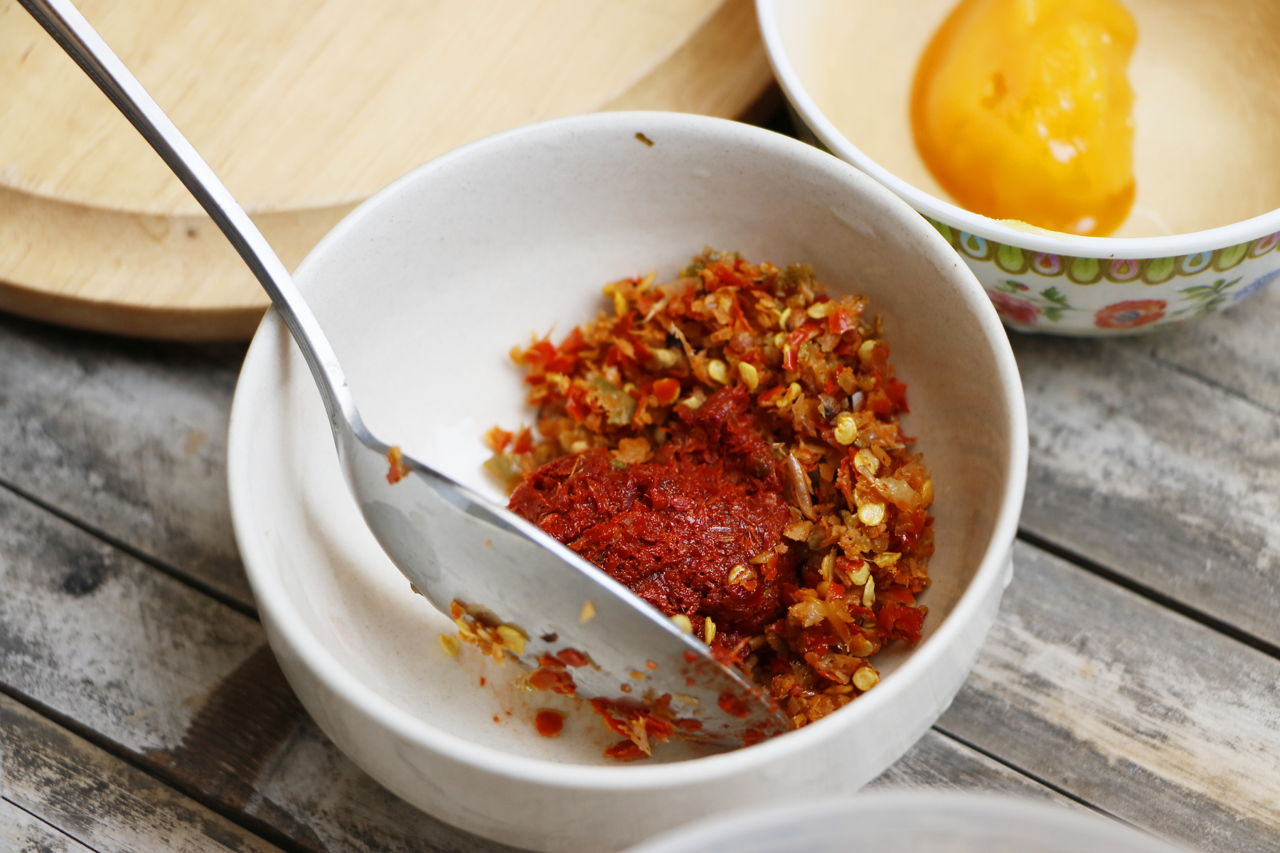 Thai red curry paste
Jungle curry paste is usually sold at Asian grocer or your local Thai grocery mart. In Thailand, fresh paste is sold in the market. Choose the red curry paste of good quality whereby it does not have any preservatives or additional salt.
Otherwise, use your favourite red curry paste as a substitute. I like to add 1/4 teaspoon of coriander powder, 1/4 teaspoon of white peppercorns and finely sliced lemon grass for extra aromatics.
Long beans and other vegetables
Long beans are commonly added into this dish. My mother's pro tip is to always slice them diagonally so they have more surface to absorb as much flavours as possible.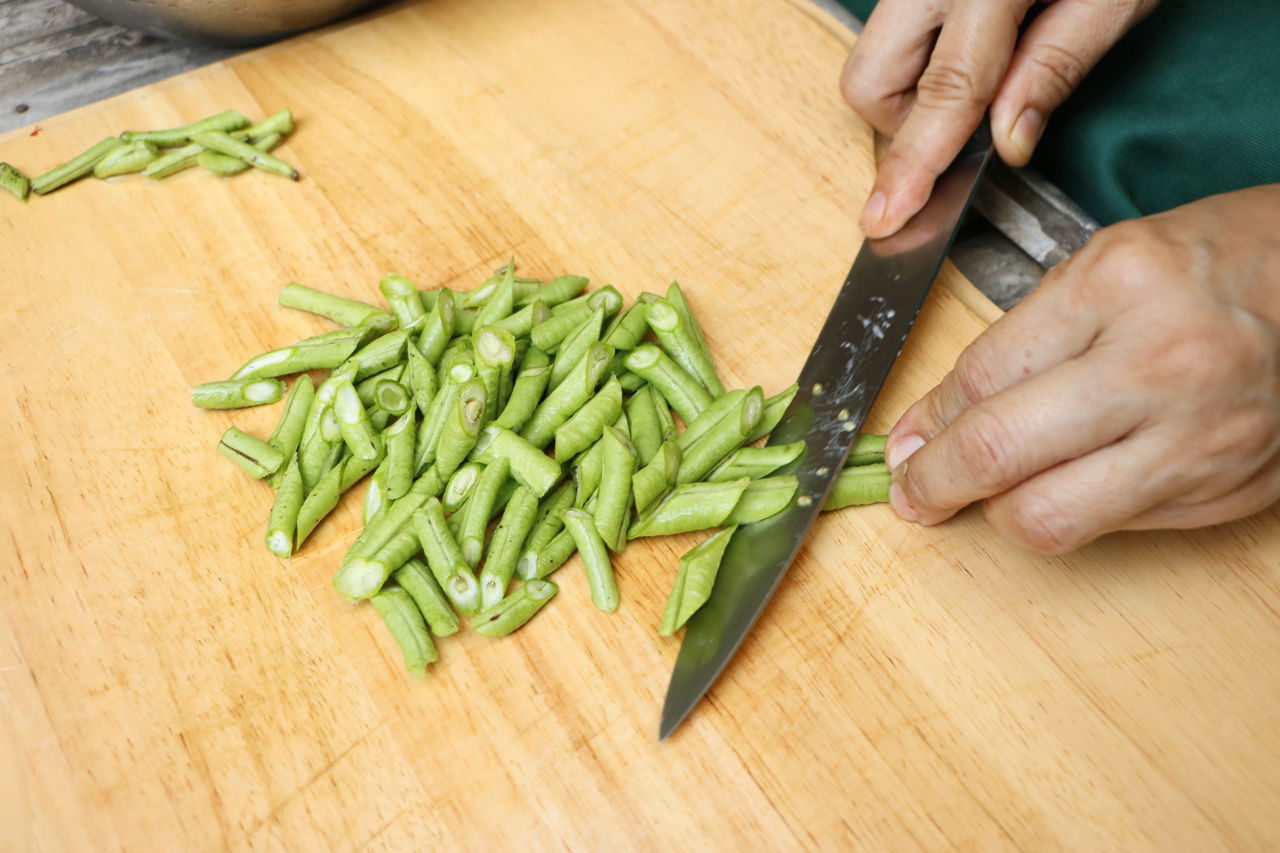 Other options are Thai aubergine (chopped into wedges), sliced capsicum or snow peas.
Meat or vegan substitute
Jungle curry paste works well with wild meat. We personally prefer pork but you can replicate this dish with any protein of your choice.
When using tofu, use firm tofu and sear it on a pan so that it does not break easily. Tempeh will be a better choice for such stir-fry dishes.
Meal prep recipe
You can refrigerate the dish for up to 5 days or freeze it in an airtight container for up to a month. Simply reheat using the microwave or by steaming the dish.