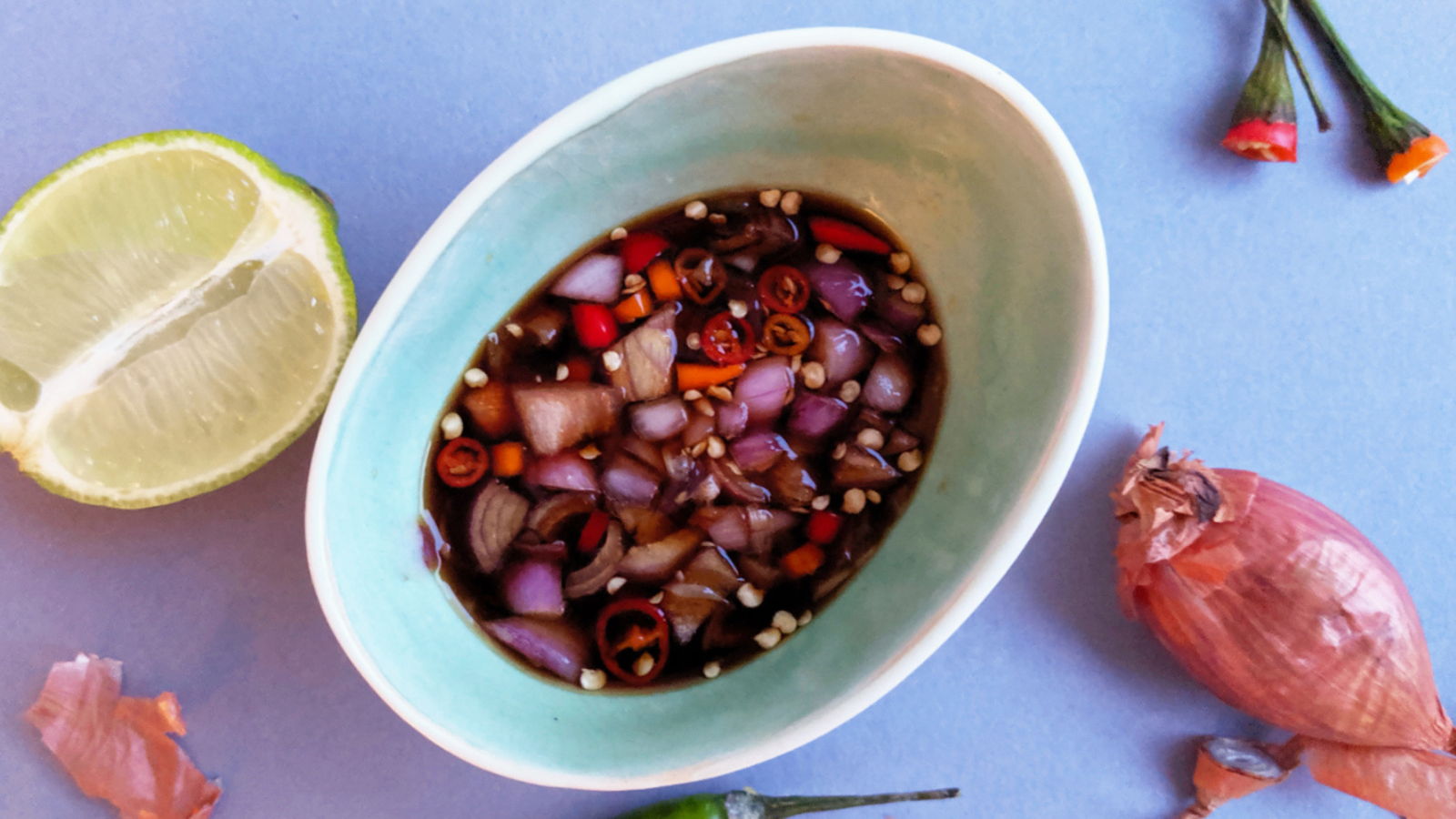 Soy Lime Sauce
Soy lime sauce is a dipping sauce that can be whipped up in 5 minutes. This tangy and savoury sauce which is highly popular in Malay cuisine enhances the flavour of fresh seafood and grilled meat.
Chilli Lime Sauce, Cili Potong Kicap Cair
---
Ingredients
1

shallot(s)

3

bird-eye chillies

2

tbsp

soy sauce

1⁄2

lime(s)
---
Journal Snaps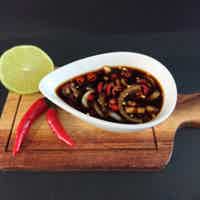 ---
Background
This is the easiest grilled fish dipping sauce. The soy lime sauce needs no longer than 5 minutes of preparation. It is the perfect sauce for grilled fish (ikan bakar). While grilled fishes are often marinated and are already flavourful as they are, the extra zest from this sauce enriches the flavour spectrum of the grilled fish. In fact, the sauce goes well with any type of seafood or grilled meat. Just with some chopped chillies, shallots and soy sauce, you'll be surprised at how it can tantalize your taste buds and perks your appetite.
Lime or calamansi
In Malay cuisine, calamansi is often added to condiments for its unique sourness which is much tangier compared to that of lime. However, lime is a close substitute and will still result in a delicious dip.
Types of chillies
Birds eye chillies are the choice for this sauce. If you prefer the sauce to be less spicy, cayanne peppers would be a good substitute. Remove the membrane of the chillies to further reduce the heat.
Storing soy lime sauce
The dip can be made in advanced but it must be kept refrigerated. After 5 days, it would be advisable to dispose of the sauce as the ingredients will no longer be fresh.
---
Steps to Prepare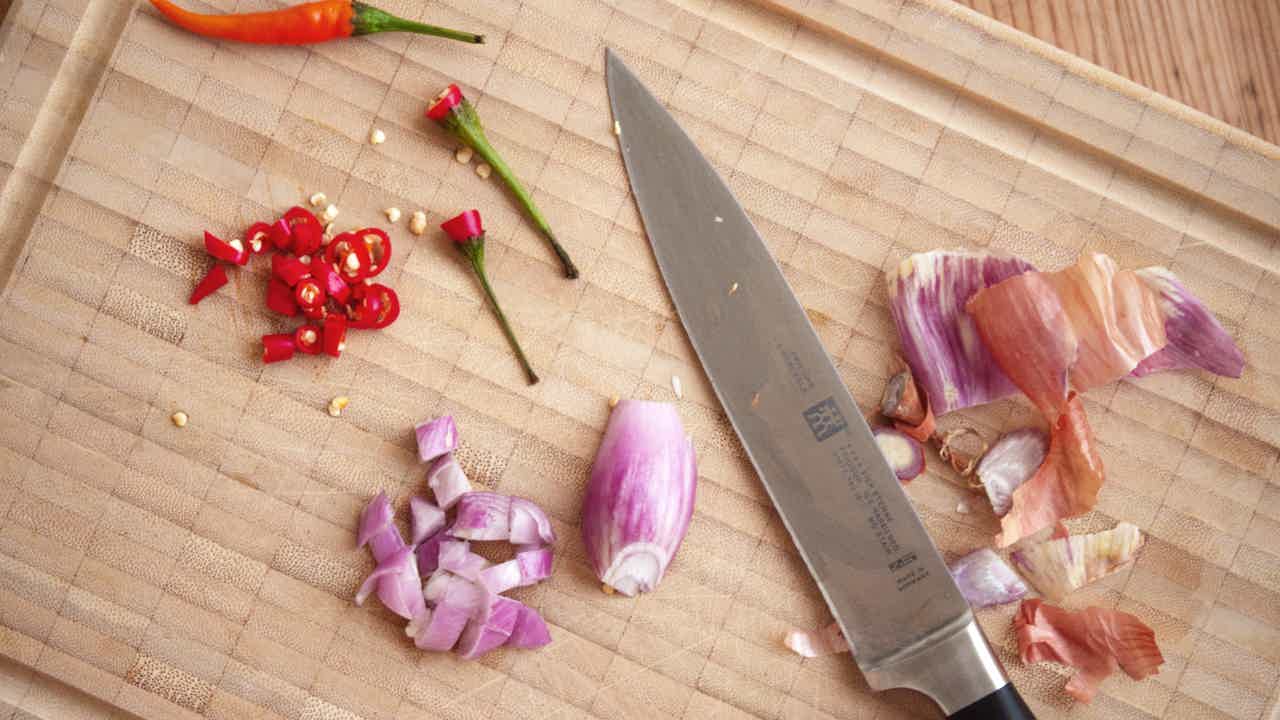 Step 1 of 2
1

shallot(s)

3

bird-eye chillies
Cut shallots and chillies into small chunks.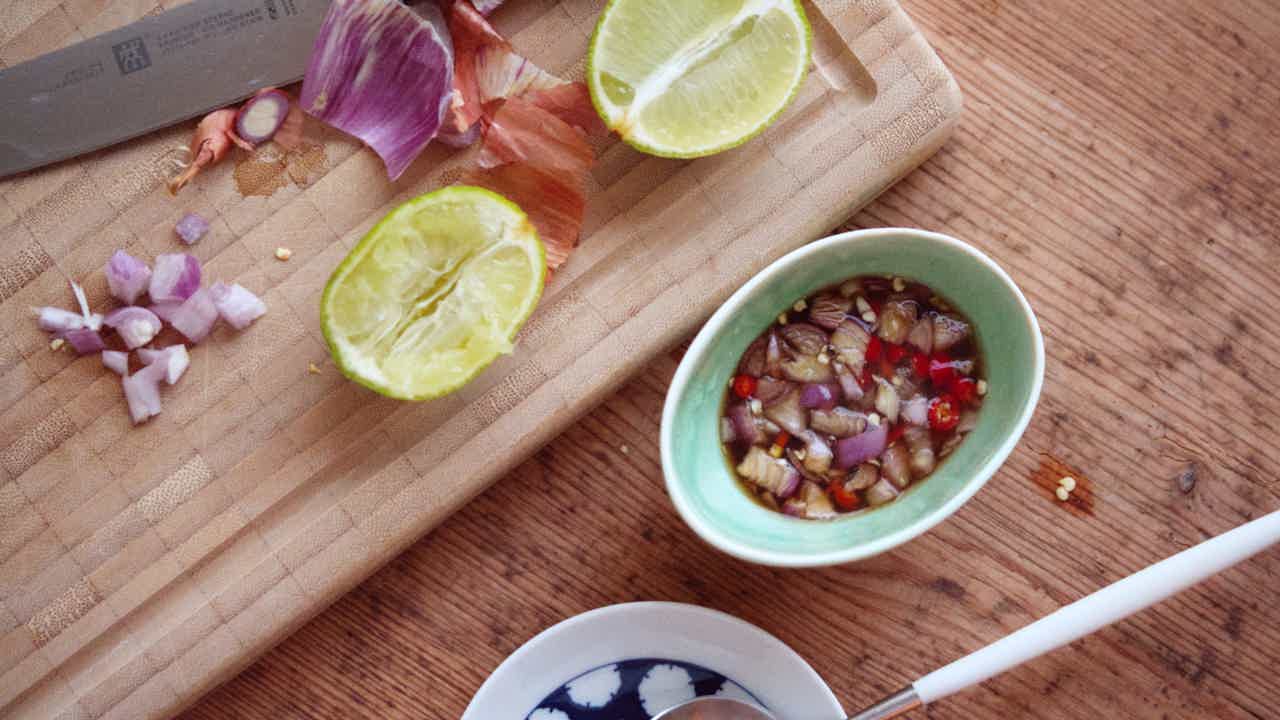 Step 2 of 2
2

tbsp

soy sauce

1⁄2

lime(s)
Add soy sauce, shallots and chilli slices into a bowl. Squeeze lime juice into the mixture. Stir well before serving.
---
0 Discussions
Give us your opinion!
Log in
and start posting.