Pad Thai is an easy recipe that combines all the flavours of Thailand in one pan! It's tangy, savoury, sour, sweet with a hint of spiciness, if you prefer. The secret to its flavours lies in the tamarind based sauce which is not spicy.
The spiciness comes from the chilli flakes which are served on the side. With rice noodles as the base of the dish, you can make this dish vegetarian or stir-fry it with classic meat options like shrimps or chicken. It is quite a minimalist dish but versatile at the same time.
In Thai, the words 'pad thai' simply means 'stir fry'. In this case, it refers to the stir-fry noodles. Pad Thai is sold in restaurants and street food stalls all over Thailand. Out of Thailand, Pad Thai is always listed on the menu of every Thai restaurant.
The best Pad Thai sauce
This Pad Thai sauce recipe is exactly how my mother makes it. Using locally available ingredients in Thailand, we combine fish sauce, tamarind, palm sugar and salt.
The Pad Thai sauce looks like a salad dressing which tastes salty and pungent (fish sauce) with the base of mild toffee sweetness (palm sugar) and subtle sourness (tamarind). This combination is just crazy delicious.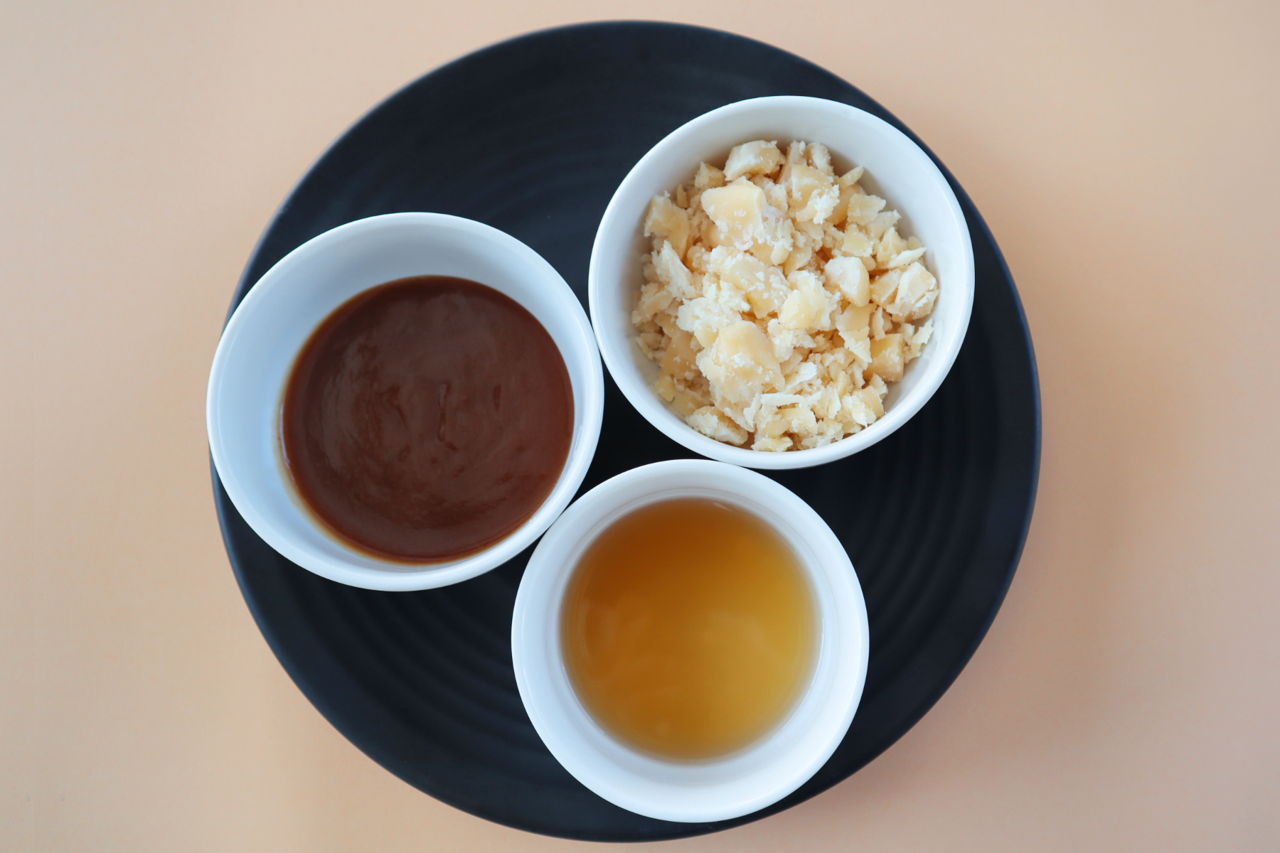 The sauce must be made in advance. Taste before using, just so you can adjust the flavours accordingly.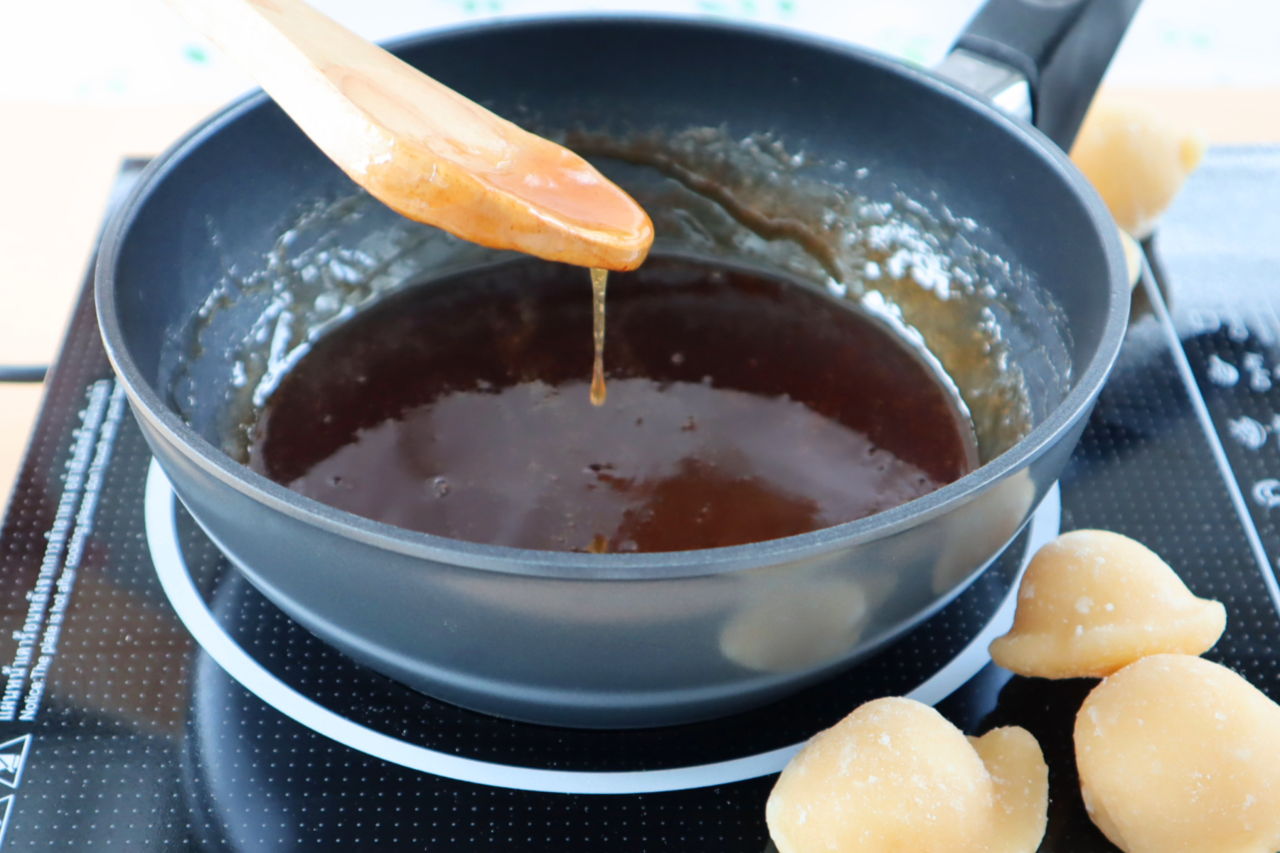 Pre-made Pad Thai sauce sold in supermarkets usually have additional ingredients which aren't required. You may find colouring, additives, thickener and even flavouring in the sauce. Real Pad Thai sauce is made without peanut butter which may also be an ingredient in the sauce. In fact, crushed peanuts are only added onto the noodles as a topping.
Substitutes ingredients in sauce
Preparing the sauce out of Thailand may be a bit of an issue because local Thai ingredients are not widely available. Here are some substitutes which you can use for your own homemade Pad Thai sauce.
| Ingredient | Substitute |
| --- | --- |
| Tamarind | Vinegar - Use half of the recommended amount before adding more. Taste and adjust accordingly. |
| Palm sugar | Coconut sugar, brown sugar or plain sugar |
| Fish sauce | Soy sauce |
It is possible to make Pad Thai sauce without fish sauce for a vegan option.
Storing homemade Pad Thai sauce
Yes, you can make a lot of Pad Thai sauce for a later use. Keep the pre-mixed sauce refrigerated in a jar for up to 2 weeks. The flavours will change if kept longer. To freeze the sauce, pour them into an ice cube tray.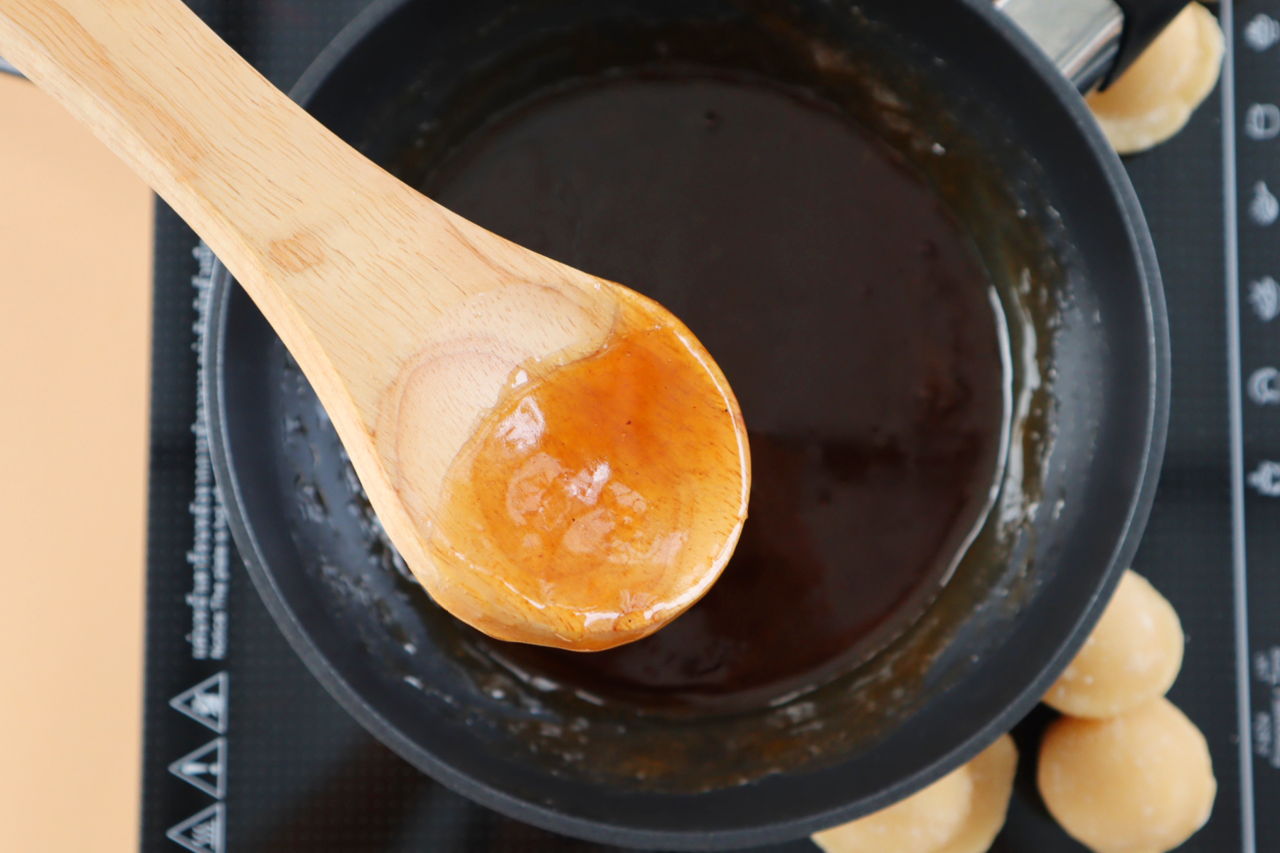 4 problems when making Pad Thai
Now that you all the information regarding the sauce, Pad Thai may seem so easy to cook until you see that the noodles you cooked are soggy, sticky or too dry. The noodles may keep breaking too.
Getting the noodles just right is the trickiest part of making Pad Thai. Make sure that the noodles are submerged in plenty of water in step 1.
Anyway, here are ways to over come the problems:
| Problem | How to avoid |
| --- | --- |
| Soggy, mushy noodles | Soak rice noodles in room temperature water for 30 minutes or lesser. It's best to follow the instructions on the packaging. Rehydrating noodles in boiling will result in soft and mushy noodles. |
| Sticky noodles | Boiling noodles before using may cause this problem. Besides that, sir fry egg on the side without the noodles instead of adding it to the noodles. Otherwise the egg will clump the noodles together. |
| Breaking noodles | Soak rice noodles as advised above. Also use enough oil or a nonstick pan. |
| Dry noodles | Noodles were not soaked long enough, hence the dry texture. Also, don't take too long stir-fry the noodles. The longer it stays in the wok with high heat, the drier it gets. |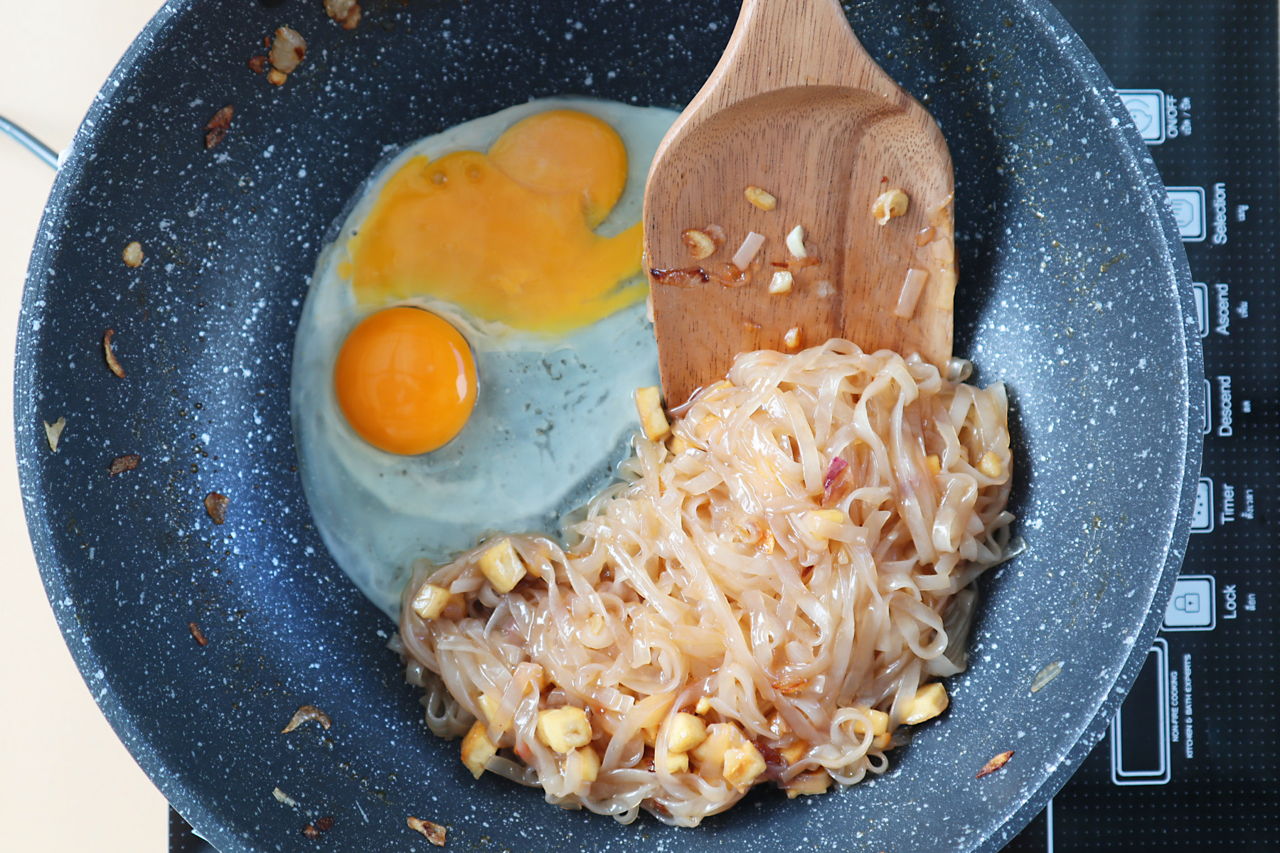 Which type of noodles to choose?
The rice noodles are the key players in this popular dish. They are gluten free too! In Thai, it is called 'sen lek' which means 'small' and 'noodles' respectively. It's similar to a linguini and has the width of ca. 4 millimeters.
Before using the rice noodles, soak them for 30 minutes or less because some noodles are different. Read the packaging for instructions. Do not boil the noodles. Instead, soak them in room temperature water. After soaking, the noodles should be soft but not overcooked.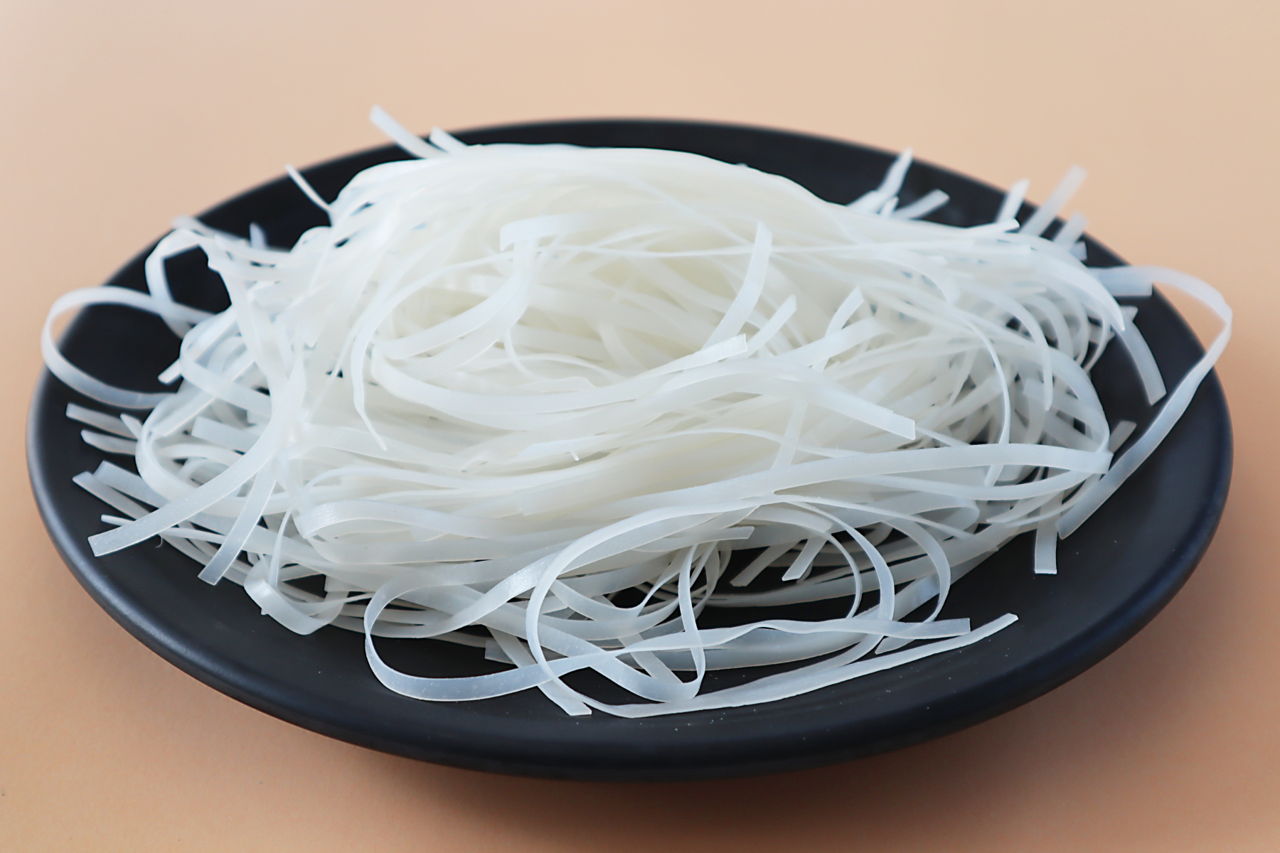 You may substitute it with rice noodles of other thickness. Today, many opt for zucchini noodles when making a low carb dish.
The type of pan and stove can make or break the dish
A non-stick pan will not require the use of too much oil compared to when using a stainless steel pan. More oil will be needed when using the latter to prevent the noodles from sticking.
Once the noodles begin to stick, they will break and it will be messy. Besides, the heat depends on the type of stove you are using, whether a gas stove or an induction cooker. Adjust the heat as you see fit.
Traditional or Vegan Pad Thai
Authentic Pad Thai ingredients include shrimps or chicken.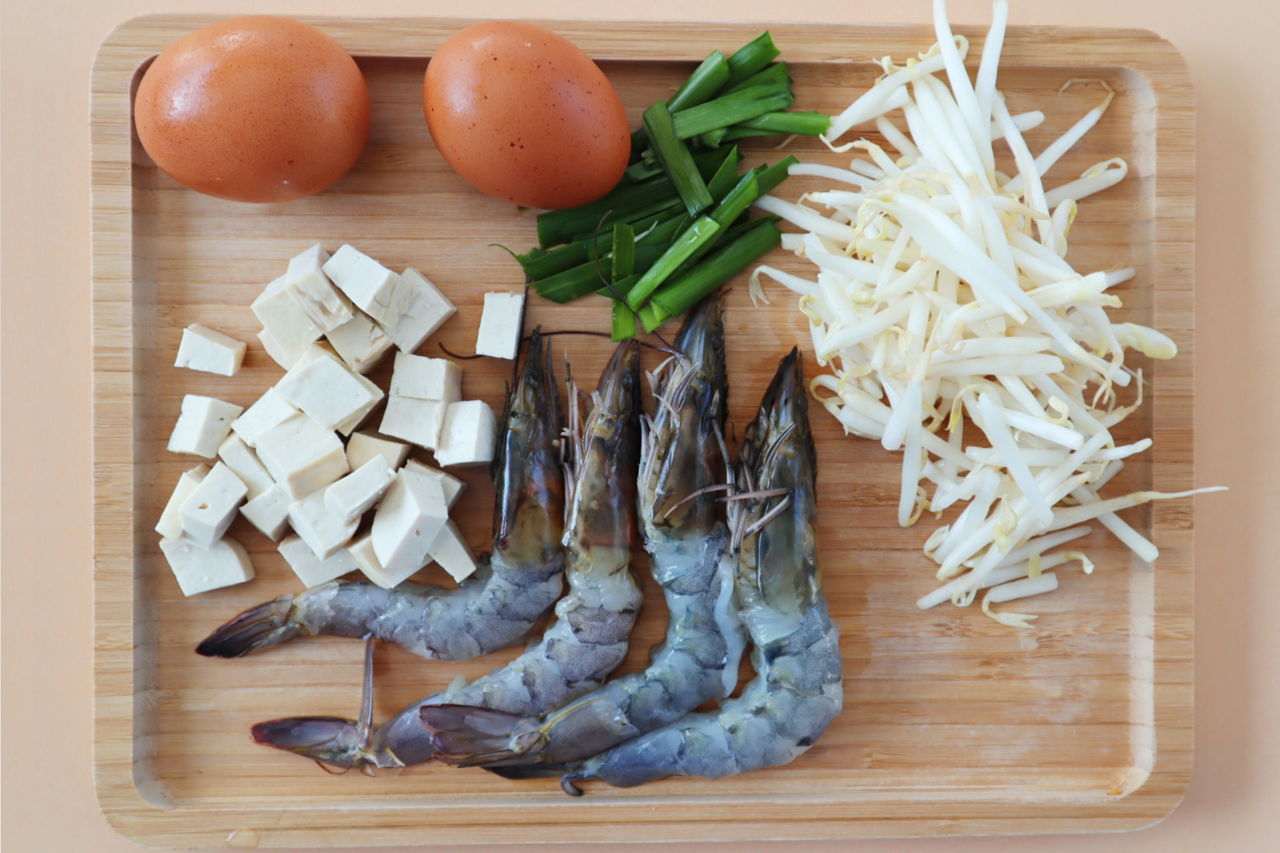 You can easily omit the meat, fish sauce and eggs for a vegan version. Use only tofu, vegetables of your choice and soy sauce instead.
Toppings on Pad Thai
Always top it up with some crushed roasted peanuts. It gives a delicious nutty bite to the dish. Additionally, dried chilli flakes and plain sugar are spooned onto the side of the dish. As for vegetables, raw Chinese chives or bean sprouts may be added followed by a slice of lime or lemon.
Storing leftovers
This noodle dish is best eaten immediately. If you are someone who wants to make a big batch of Pad Thai for meal prep, keep the extra portion in an air-tight container and keep refrigerated. It can keep for up to 5 days.
How to reheat Pad Thai
Pad Thai may dry after leaving it out for a long time. To reheat Pad Thai, microwave the dish by pouring a tablespoon of water onto the noodles.
It is best to cover it with a heat resistant wrap and poke a few holes using a fork to create steam when heating up. Microwave at low heat for 1 to 2 minutes.
The best way to reheat Pad Thai is on a pan/wok over the stove. Add a bit of broth or water and use a pair of chopsticks to separate the noodles carefully.