Easy Asian chicken recipes can be achieved without great effort. That is right, Asian cuisine isn't difficult and neither it is unhealthy. Depending on the cooking methods, they can be healthy as well as delicious too. So, these are my to-go meals when I'm busy but still in need of something warm and yummy. Nothing against salad which is fast to make but a plate of warm rice with some yummy protein makes a happy meal.
Why should you make these recipes?
Simply because they're easy to prepare. Yes, they are so easy that you won't believe it. These dishes are cooked in many households across Singapore, Malaysia and many other Asian homes. All that is needed is to have the simple ingredients ready. There is not much prepping and neither are they time consuming. What's also good about these recipes is that they do not need much attention while they are cooking. Leave them to cook while you go about your other tasks.
The easy stew
Pong teh chicken is one Asian stew dish that doesn't require many ingredients. I usually just eye-ball the ingredients because of its simplicity. The main flavours are contributed by the shallots, garlic and most importantly, taucu, the Chinese version of fermented beans which are highly popular in Taiwan, Thailand, Malaysia and Singapore. Here is the recipe and if you don't have taucu, you can find the substitute in the details.
Just 15 minutes of prepping and you can spend the rest of the 45 minutes cooking time going about other tasks. Remember to set the timer to avoid burning the dish. We have to agree with https://www.nyonyacooking.com/newbie, a community member that it goes really well with white rice!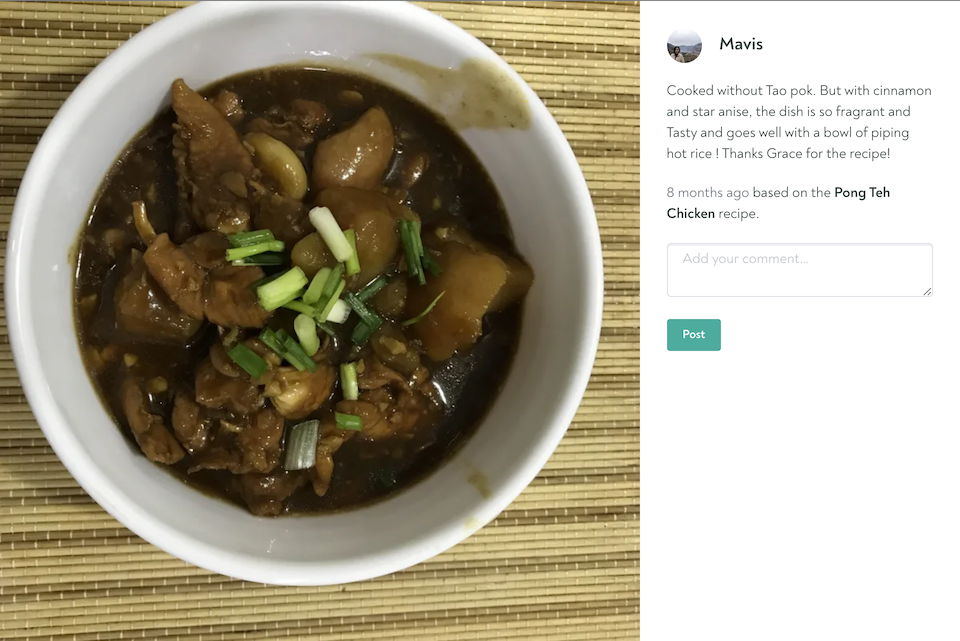 The sticky and sweet affair
Sticky and sweet chicken. Do I need to say more? This honey soy sauce chicken wings recipe was inspired by the famous grilled chicken sold at Jalan Alor Glutton Street. You can just baste them with the gravy once while grilling them in the oven instead of the recommended 3 times.
Prepare several batches and freeze them as they will come in handy whenever you need some delicious chicken wings. The reviews by the community are also extremely encouraging. See what Penny said.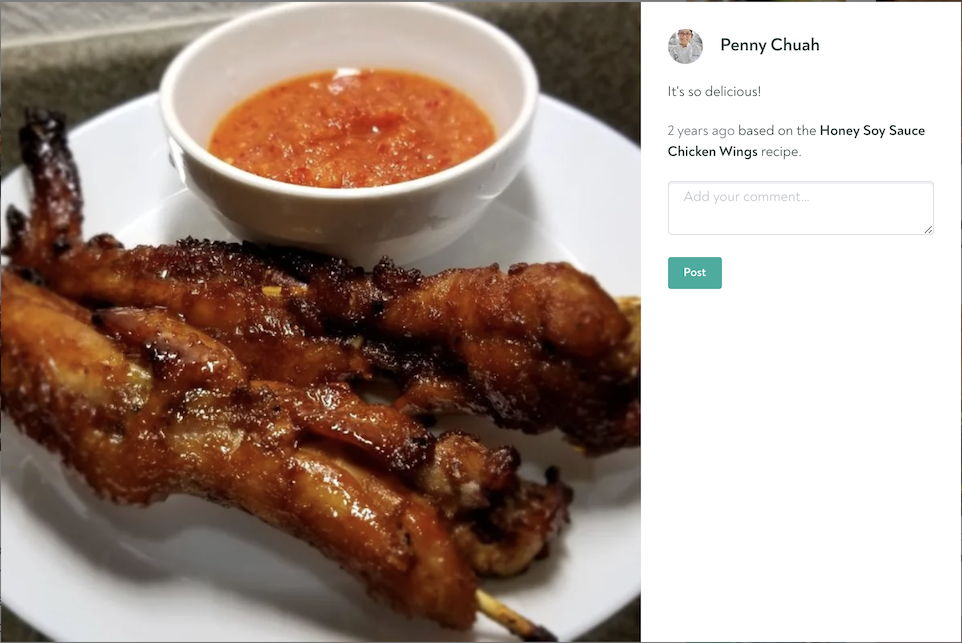 The hot steam
This particular steamed dish is not at all dull. It is flavourful and even loved by kids who are usually the pickiest. Steamed chicken with goji berries is all about mixing the ingredients all together and then steaming the dish. It's just 10 minutes of preparation. While the dish is steaming, you can work on other tasks.
You can also prepare several batches of marinated chicken with the other ingredients and freeze them. Once it's meal time, simply transfer a frozen batch to a bowl and steam it. Pei Jin and many others from our community are big fans of this dish too!