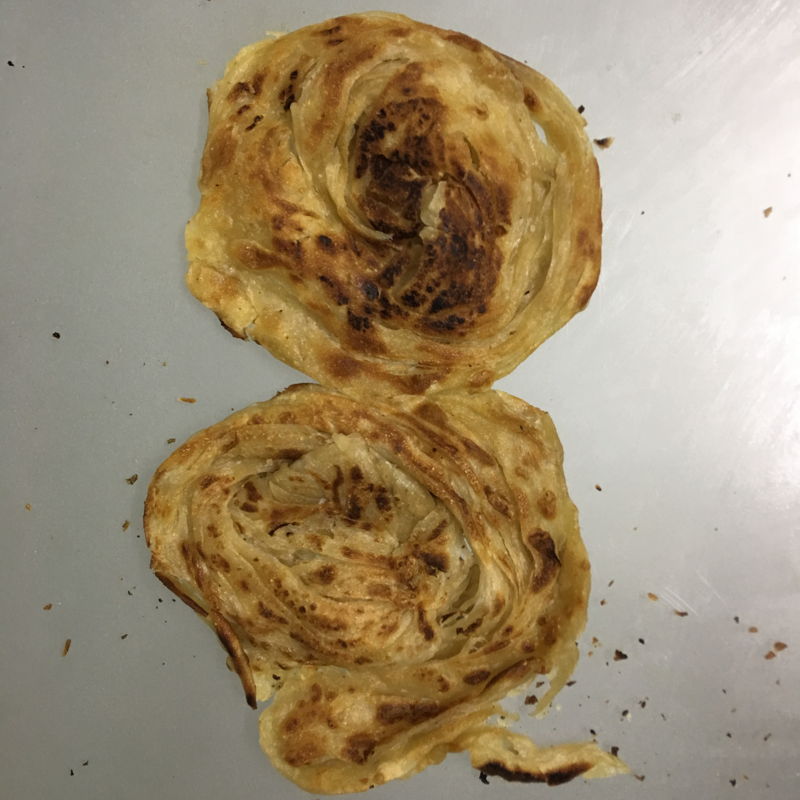 Haha. Over kneaded dough. Can't stretch and flatten to flip. Thanks Grace sifu for solving the mystery. LOL. Taste good.
Robin:

What more can I say...a classic of Malaysian dish. In due time I shall cook this classic too.

Helena Cheah:

Yes. Do cook it. It is very simple. Knead for 5 mins. Then sprinkle some flour and apply oil and let it rest.

Robin:

Yes, roti canai is on my to do list. It's a classic Malaysian favourite, but the Guardian of the Kitchen would be problem :(.