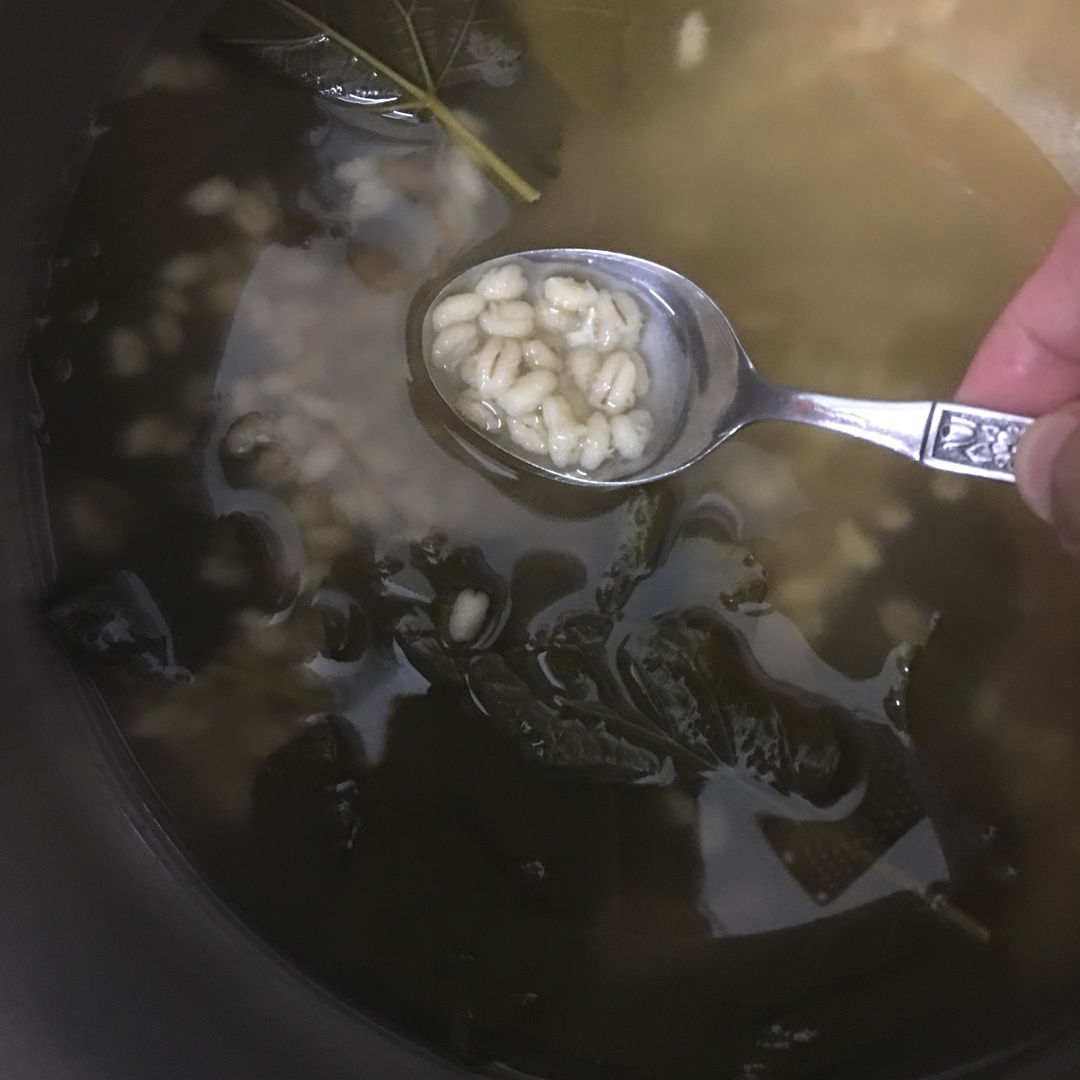 Nov 26th, 2019 - Yesterday I boiled barleys with sugar canes (forgotten to snap photo). Neighbour suggested me to boil barley with mulberry's leaves.. Tasted great. I got the fresh mulberry leaves from her garden.
Sharon Temple:

Great photo. What does it taste like with mulberry leaves?

Helena Cheah:

Thanks. It tasted great. If you can get fresh mulberry leaves, you may give it a try. It is very easy.