A non-alcoholic lychee drink is something I crave for when the sun is blazing hot. Nothing works better than a cold drink which is naturally sweetened with juicy lychees. Sometimes known as litchi drink, it is popular across Asia. In fact, the fruit lychee is often associalted with Asia and are often served as a dessert at the end of a typical westernized Asian buffet. Lychee drinks are best paired with hot and spicy dishes too. It's the sweetness of the fruit which tames the heat and the plump fruit helps to quench our thirst. That is perhaps the reason they are widely used to make a wide variety of desserts. In Germany, lychees are somehow associated with Asia and are often served as a dessert at the end of a typical westernized Asian buffet.
Soda water
I have fond memories of this drink being one of my favourites. When I was younger, my parents often made the drink with still water. However in this recipe, I've decided to add a twist to it and used soda water. It does makes the drink taste so much better. Soda water is simply carbonated water without any sweetness or flavour.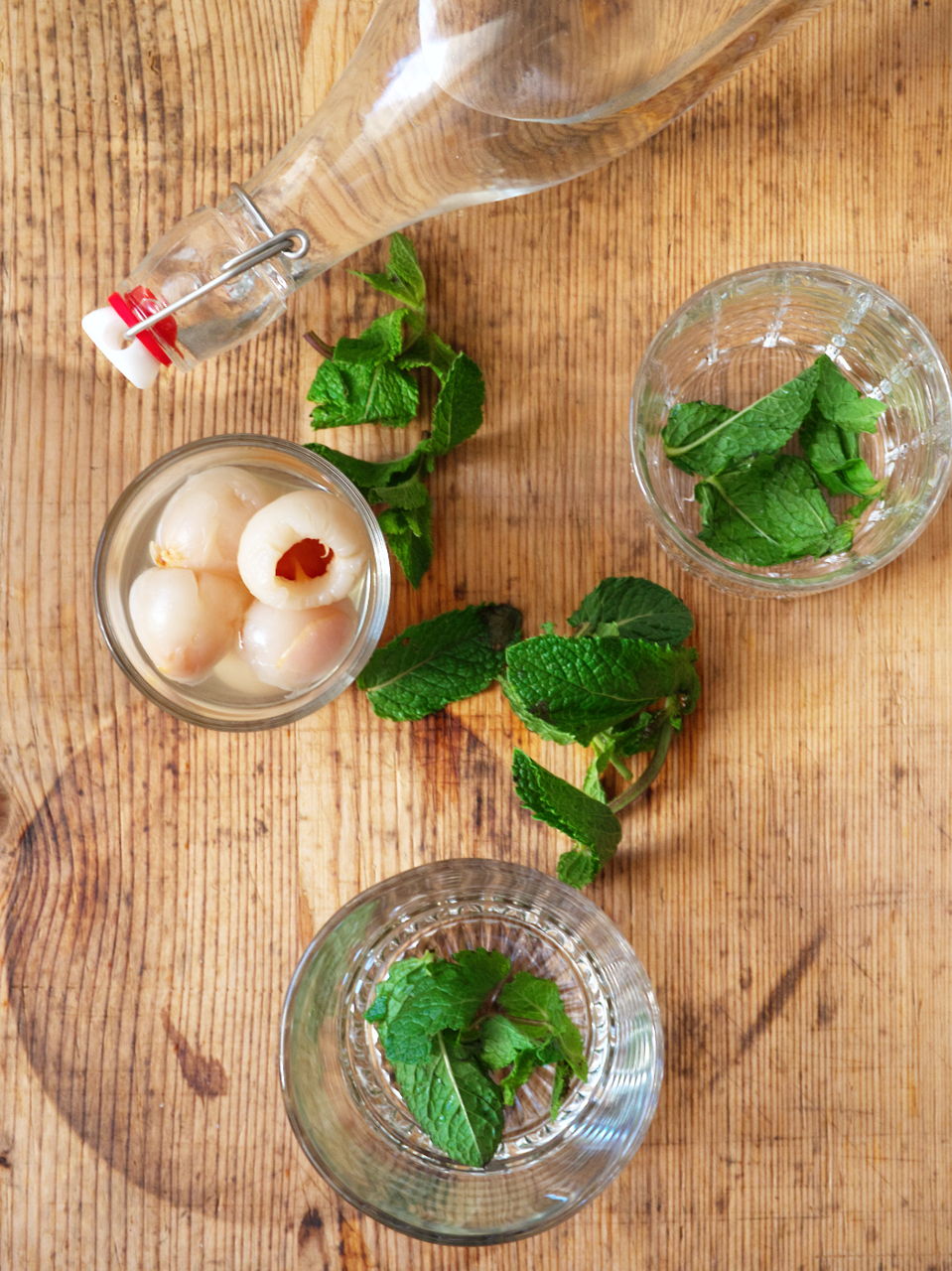 Ever since I relocated to Germany, I got a little influenced by the locals as they rarely consume still water and will add soda water to most drinks (e.g. juices). A good substitute for soda water would be carbonated drinks like 7 Up or Sprite. Then, no added sugar or syrup will be needed in the drink.
Fresh or canned lychee
Lychees are grown in seasons, typically available throughout summer and you might only find them in certain countries. In Europe or the US, fresh lychees are found sold in Asian grocers as they are imported from China. Of course, fresh lychee can be used to making this drink. You may however need more syrup in the drink to sweeten it. Fresh lychee has a juicy fruity aroma which feels like a punch of summer in your mouth when chewed on. This flavour may be reduced when using canned lychees, which are found throughout the year in most supermarkets worldwide!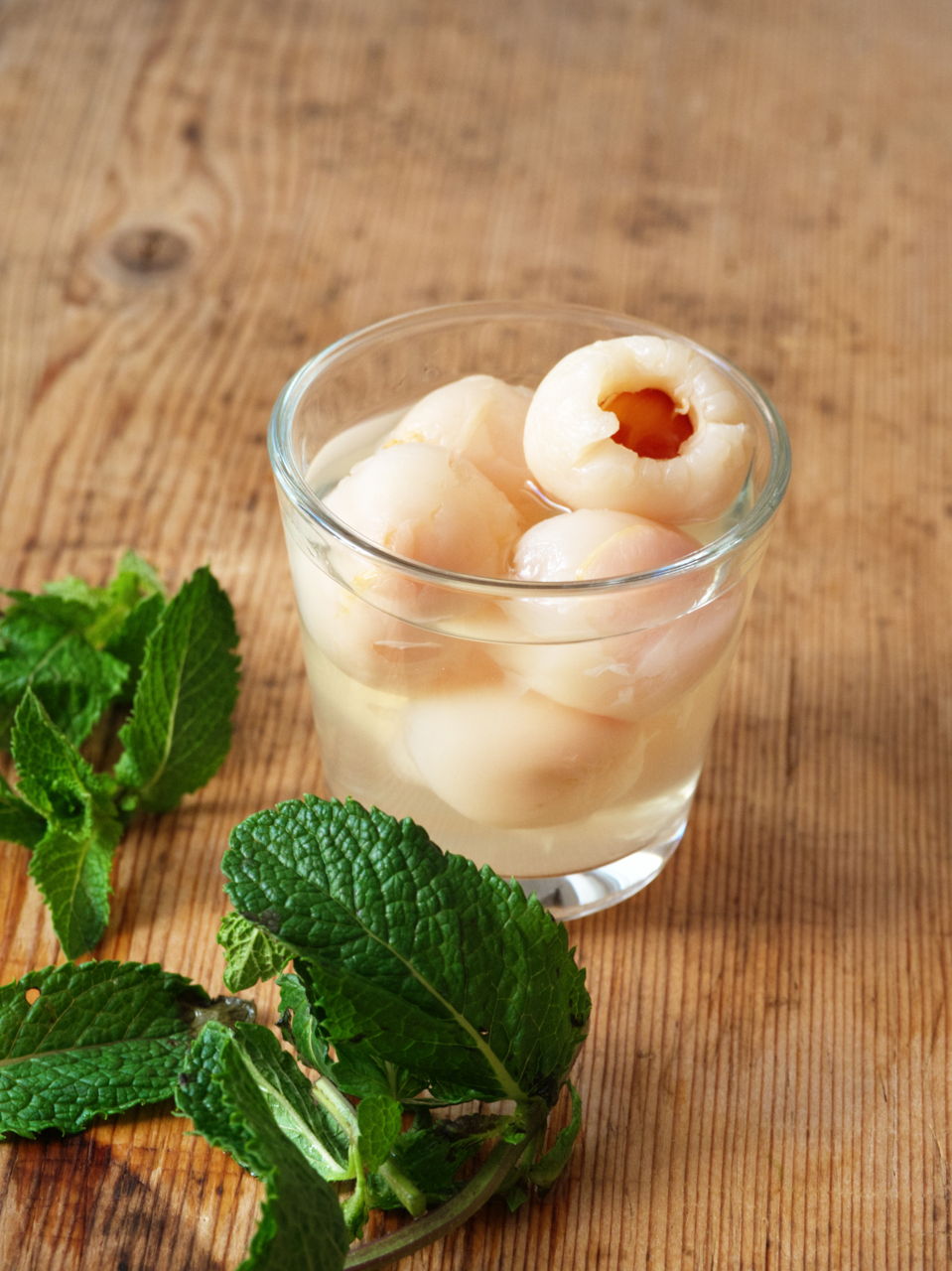 Added sweetener and sugar substitute
White sugar is used to make a simply syrup in this recipe. You can opt to use other types of sweetener such as raw sugar, coconut sugar, honey or agave syrup. Honey or agave syrup will not dilute easily if added directly to cold water. It's best to use some warm water to thin the liquid before adding to the drink. Otherwise, the liquid from the can of lychee can be used to sweetened the drink. The sweetness is however very mild.
Type of mint
I didn't know this earlier but there are many different types of mint. My favourite mint for this drink would specifically be the fresh mint from Morocco. Its rather large leaves set out a revitalizing aroma when bruised and added to the drink. The robust leaves doesn't leave behind small chunks of leaves, making it extremely easy to drink without pieces of leaves getting stuck between your teeth.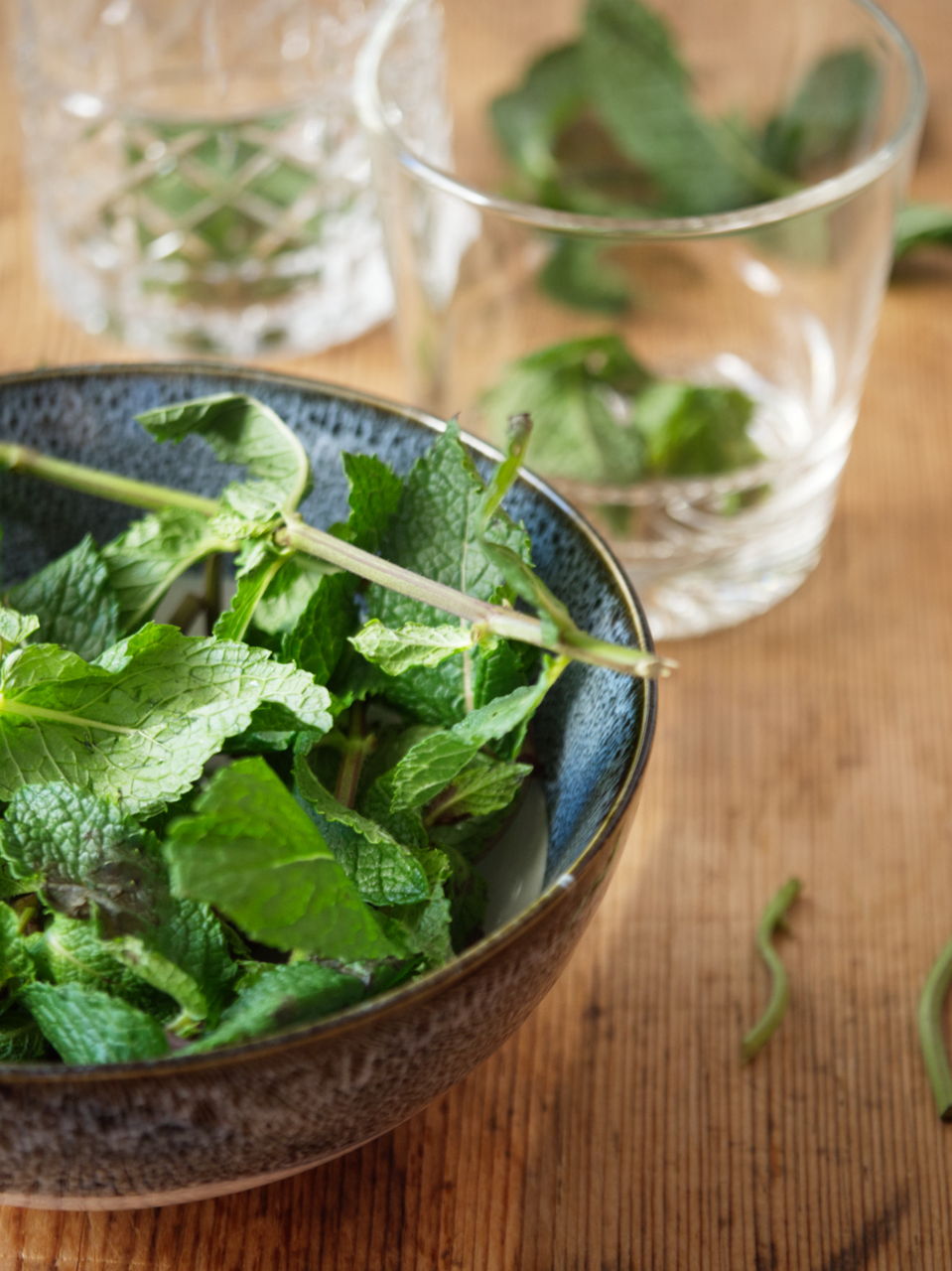 How long does the drink last?
Prepare this easy lychee soda drink in advanced. Just remember to store it refrigerated! The finished drink should be consumed within 3 days to avoid the lychees from changing its texture.
I am definitely sure that you are going to like this drink especially on a warm and humid day. Prepare it for barbecues, picnics or for a day at the beach.