By now, everyone would have probably heard of or watched Crazy Rich Asians. The movie is based on the novel of the same name by Singapore-born author Kevin Kwan. Following the success of Crazy Rich Asians and the other two books in the trilogy series, the book had been adapted into a movie which led to a crazy success.
Spoilers ahead
I am a big fan of the book. Not only was I able to relate to the stories but I enjoyed every detail of the Asian culture being depicted in the novel. Kwan managed to weave in stories many Asians could comprehend such as the tiger moms, nosy aunties and, most importantly, family ties. Just like in the book, the movie showcased plenty of wonderful local food, too. To be honest, I was most excited whenever the food scenes appeared. How often would you get to see freshly boiled 'onde-onde' being thrown onto a bed of shredded coconut in a Hollywood movie? It's a first and I'm mighty proud, really.
For all of us who are from the region, the food culture is deeply rooted in our memories. That explains why the dialogues revolving around food felt very familiar indeed. When Goh Wye Mun (Ken Jeong) told Rachel (Constance Wu) to finish all the food "because he is watching her", I recalled the times when I was asked to do exactly that at a dining table filled with enough food to feed an army. Of course, the ladies were all excited at the scene when Nick (Henry Golding) uttered "Satay dua puluh, sepuluh ayam, sepuluh daging" (20 satay, 10 chicken, 10 beef) or "Laksa, 两碗。 一碗不要辣椒" (Laksa, 2 bowls. One bowl without chili). Then again, Nick could say just anything and the ladies would still be utterly amazed.
Watching all these scenes on the big screen in a cinema in Germany felt very surreal. Finally! All the less known but delicious Asian dishes got their long-deserved recognition on an international platform. Asia is not just about 'mee goreng', chop suey and sweet sour chicken! Anyway, listed below are the dishes that were featured in the movie, by scene.
Hawker Center: Where Rachel Had Her First Taste of Singaporean Food
Hainanese Chicken
Succulent poached chicken served with rice boiled in chicken broth along with a variety of homemade sauces such as soy sauce, fresh chili sauce and ginger garlic sauce.
Satay
Grilled skewered chicken or beef which is marinated for hours and grilled over charcoal fire. Usually dipped in flavourful peanut sauce.
Laksa (Curry)
Noodles served in a coconut milk curry based broth and topped with shredded chicken, shrimps, hard boiled egg, julienned cucumber and some tofu puffs.
Fried Radish Cake
Steamed smooth radish cake which is stir-fried at high heat together with some garlic, bean sprouts, egg, chili paste and preserved radish. Dark soy sauce is added for the colour and flavour.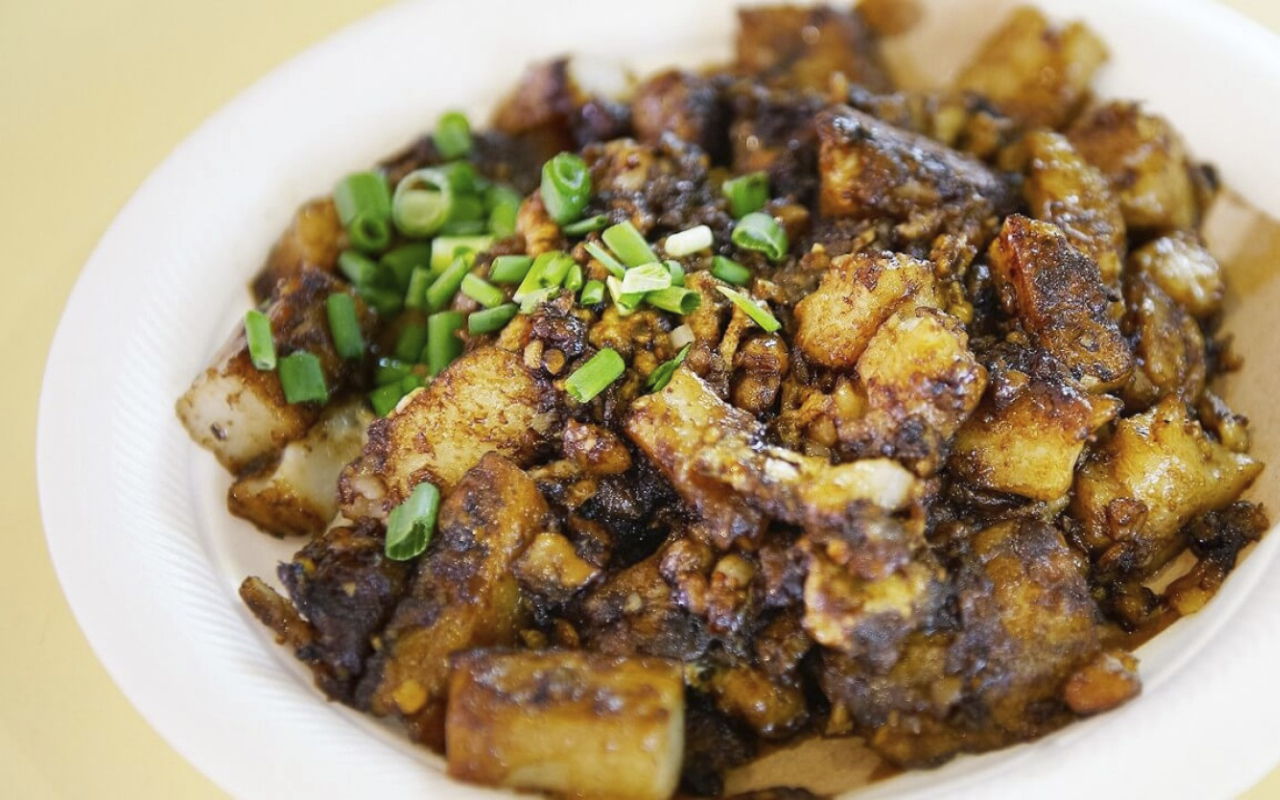 Photo by www.visitsingapore.com
Chili Crab
Fresh crabs cooked in a thick savoury sauce made up of chili paste which consists of fresh chilies, ginger, garlic and shallots. Served together with fried Chinese buns which are usually dipped into the gravy and eaten.
Ice Kacang
A shaved ice dessert which literally translates to 'ice peanut' which is sweetened with syrups, condensed milk and evaporated milk. The dessert is then decorated with a selection of colourful ingredients of your choice such as peanuts, grass jelly, palm seeds (attap chee), red beans or cream corn.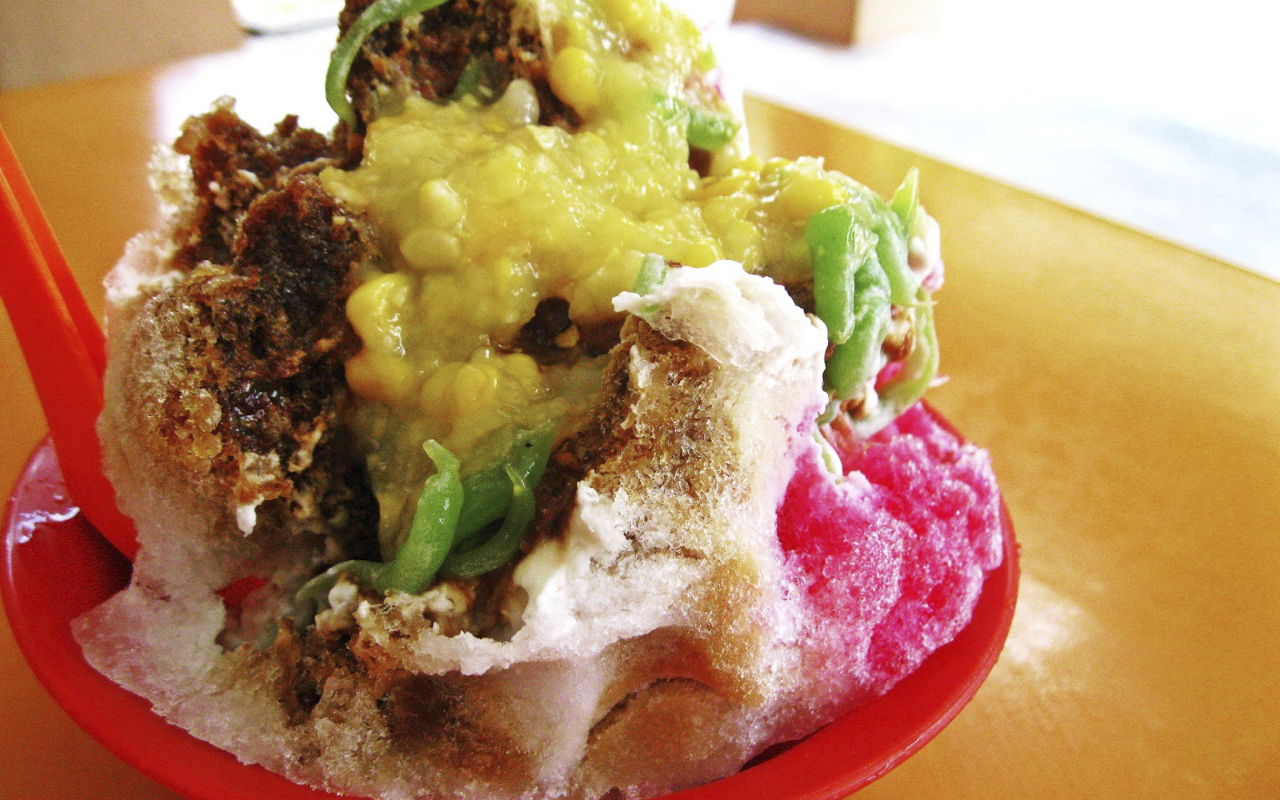 Photo by http://www.aec.my/
Fish Ball Soup Noodles
A light and healthy bowl of noodles cooked in anchovy-based broth where bouncy fish balls are added to complete the dish. It is usually garnished with diced spring onions. Enjoy each mouthful with freshly-sliced chilies and soy sauce.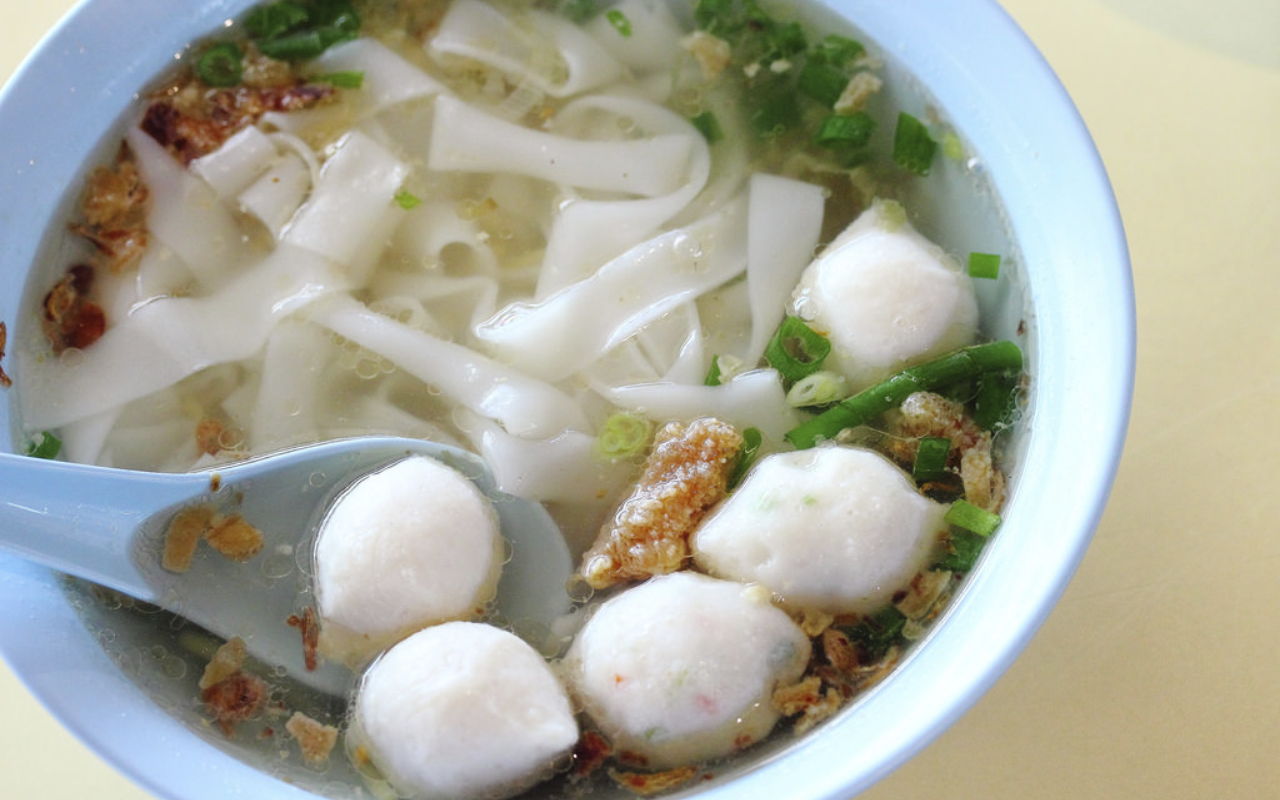 Photo by https://www.sgfoodonfoot.com/
Goh's Mansion: Where Rachel Was Invited for Lunch
Yong Tau Foo
A savoury dish consisting of tofu and vegetables such as fresh chilies, ladies fingers and brinjals which are stuffed with minced meat or fish paste. The dish may be served in soup or dipped in sweet bean sauce or spicy chili sauce.
Photo by http://foodiefc.blogspot.com/
Yam Basket with Kung Pou Chicken
Boneless chicken, capsicums, onions, carrots and cashew nuts cooked in dark soy sauce and is mildly spiced due to the dried chilies used.
This saucy dish is then placed into a 'basket' made of deep fried yam (known as taro in the US). The yam is initially steamed and then mashed before being made into the shape of a basket. Then, it is deep-fried after which the chicken dish is placed into it before serving.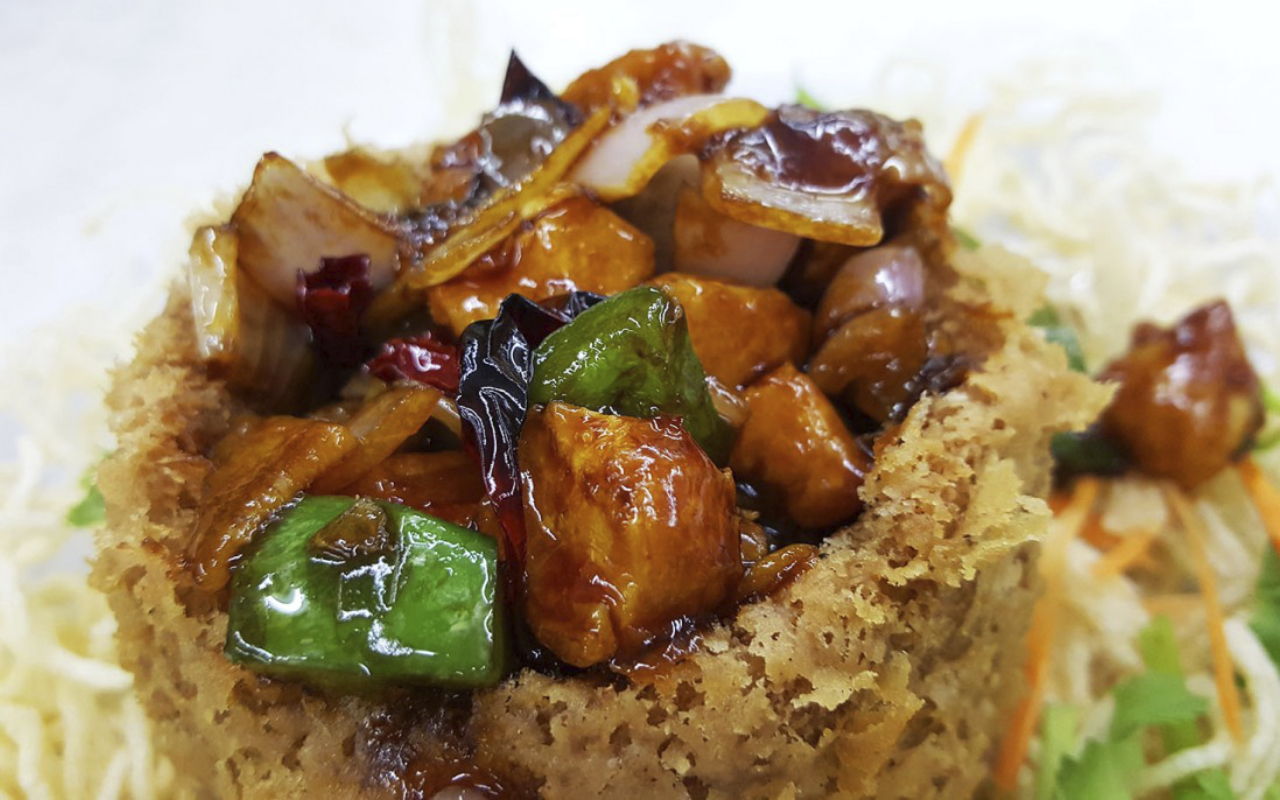 Photo by http://www.craftysupermom.com/
At Tyersall Park: Eleanor Who is Nick's Mother Was Fussing Over the Details as Cooks Prepared the Food
Onde-Onde
Pandan-flavoured glutinous rice flour rolled into little balls and filled with palm sugar. Mildly sweet with a light hint of saltiness from the shredded coconut that coats each and every ball.
Popiah
Fresh spring roll filled with mainly stir-fried jicama, shredded eggs, bean sprouts and fried shallots. A mix of hoisin sauce and chili sauce is spread on a piece of very thin crepe before wrapping the filling into a roll. Served as it is or fried.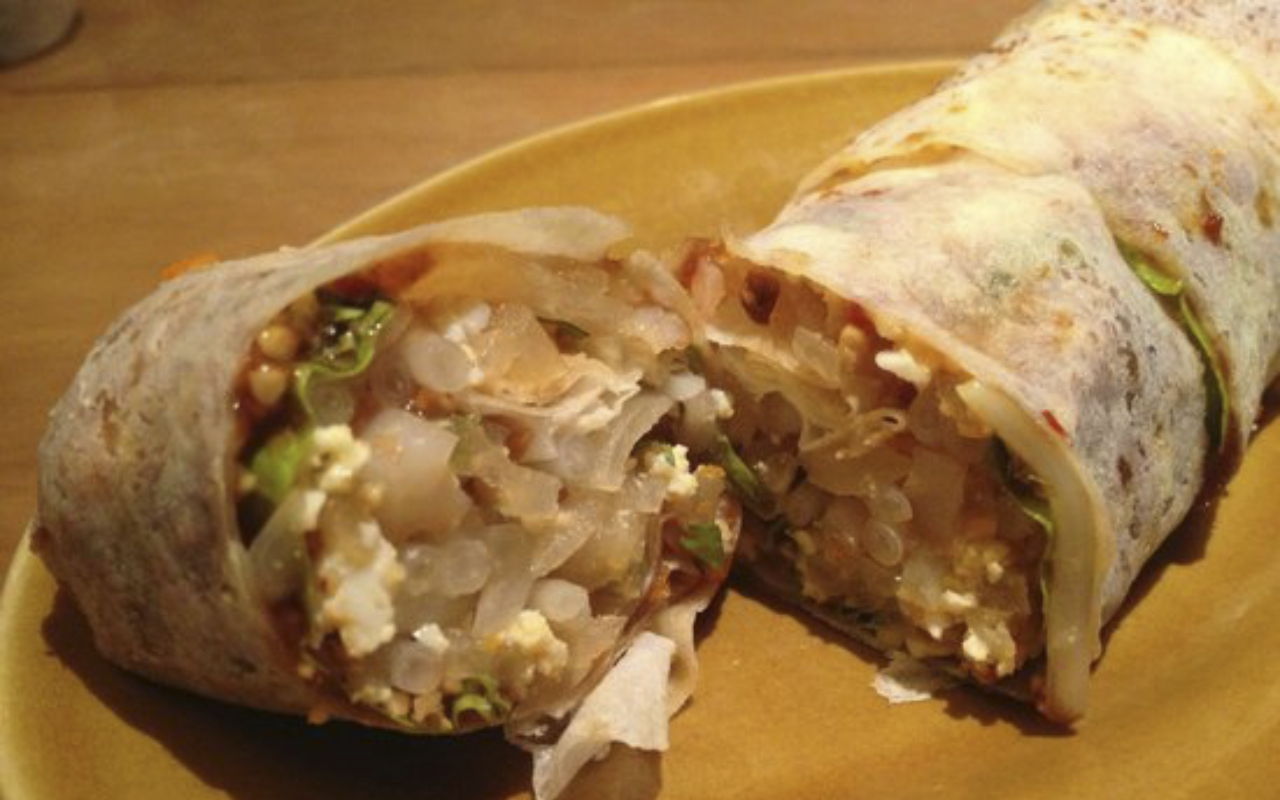 Photo of StraitsKitchen by TripAdvisor
Kuih Lapis
Made from a mixture of rice flour, coconut milk and sugar. It is steamed layer by layer and is moderately sweet and usually eaten as dessert or snack.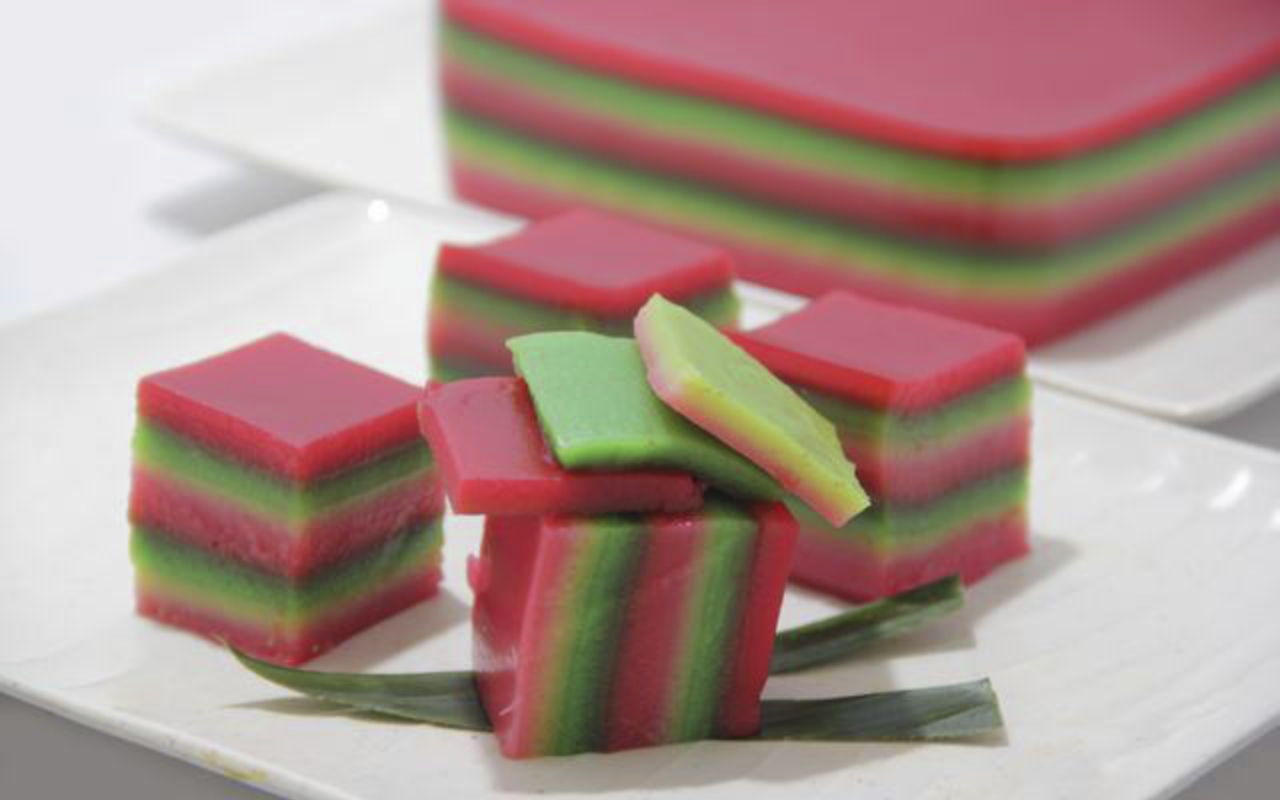 Photo by www.suriayani.sg
Snowskin Mooncake
Also known as snowy mooncake due to its fair appearance as it is not baked. Made of glutinous rice and commonly filled with lotus paste but may be filled with other ingredients such as red bean paste or even dried fruits.
Photo by www.menshealth.com.sg/
There you go, all the 13 types of food shown in the movie that I am able to recall. There was definitely so much more food shown that perhaps I had missed. Did you manage to identify them all or spot all the dishes that were listed? Do let me know in the comment section below.