The strong stench of shrimp paste (belacan) or durian is said to be disgusting to some. On the other hand, there is a group of loyal fans who love eating such food. However, the pungent smell aside, a durian, for example can cost up to a whopping $50,000.
We asked our community on Instagram and Facebook to share their craziest encounters with our beloved food. Well, here are some of the hilarious stories you may never believe!
Durians causing a nuisance
Just like shrimp paste, durians are notoriously known to be smelly. A follower shared an experience of eating durian puffs in the office which happens to be a Japanese multinational company. It was thought there was a gas leakage. This is so relatable and funny as I have always thought that durians smell like gas leakage too when I was young.
Those who do not know about durians will not know how to enjoy them. Just like in London, a follower told us how she was cooking Durian Pengat in her apartment. Her neighbour sent the security scurrying the whole apartment block searching for a gas leak!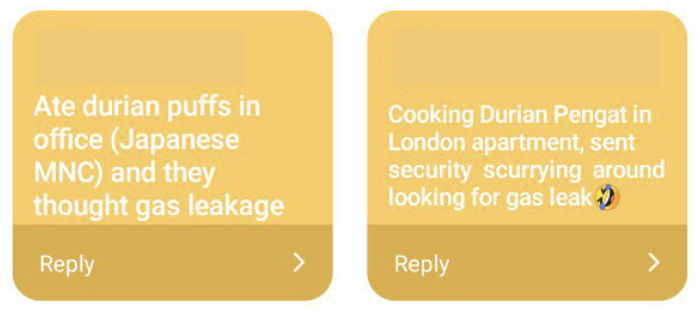 On another continent, German police was contacted because they thought that there was a gas leak. Sixty employees at a post office were affected because of the stench of four durians.
I guess evacuating because of durians is quite common on the other side of the world. This happened in an Australian hospital too!
Belacan similar to a gas leak?
One of our follower's mother was frying belacan with anchovies. Preparing sambal ikan bilis, I assume? Humorously, a neighbour rang her doorbell and asked if there was a fire or emergency going on as the fire alarm rang. Oh dear, guess the fire alarm was confused and could not differentiate between good food and fire!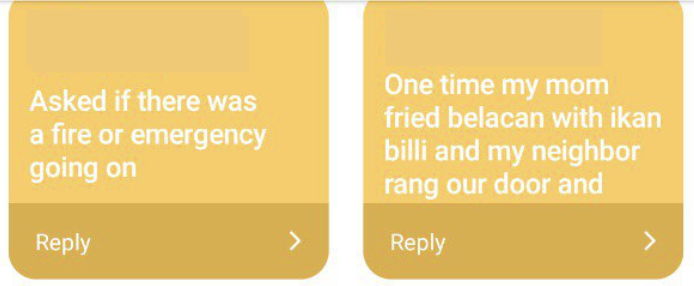 A follower shared how he was toasting belacan and his friend thought there was a gas leak. His friend then told everyone to evacuate immediately. Another incident was when he was cooking sambal belacan and his flatmates complained about the overpowering fishy odors.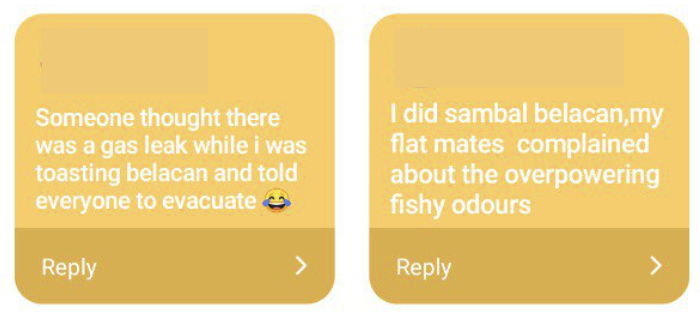 We all know how pungent shrimp paste is and how offensive the smell could be to others. But, is there really a need to run away?!
In more extreme cases, a neighbour called the police when a follower who is currently living in the US was toasting belacan in the oven. The neighbour reported that she cooked a dead cat!!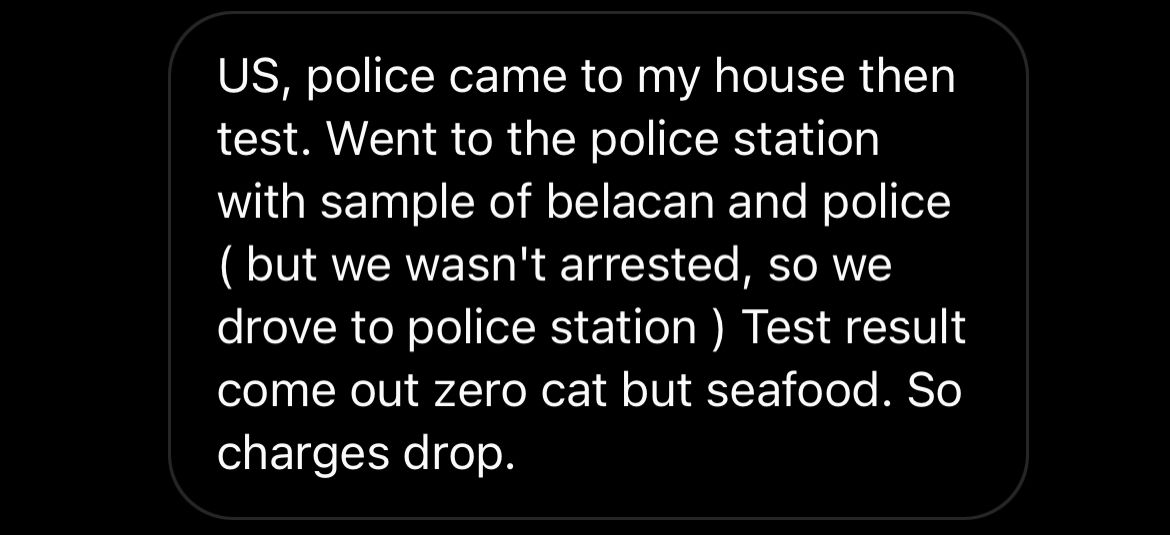 How to overcome these pungent smells?
In order to avoid such situations, it is best to keep belacan in a foil to contain its fragrance as the pungent smell may be absorbed by other food and ingredients stored together with it.
When cooking, you may wrap it in an aluminum foil before toasting it on a pan or putting it into the oven for 5 minutes at 200 degrees Celsius in order to prevent its overpowering smell from escaping.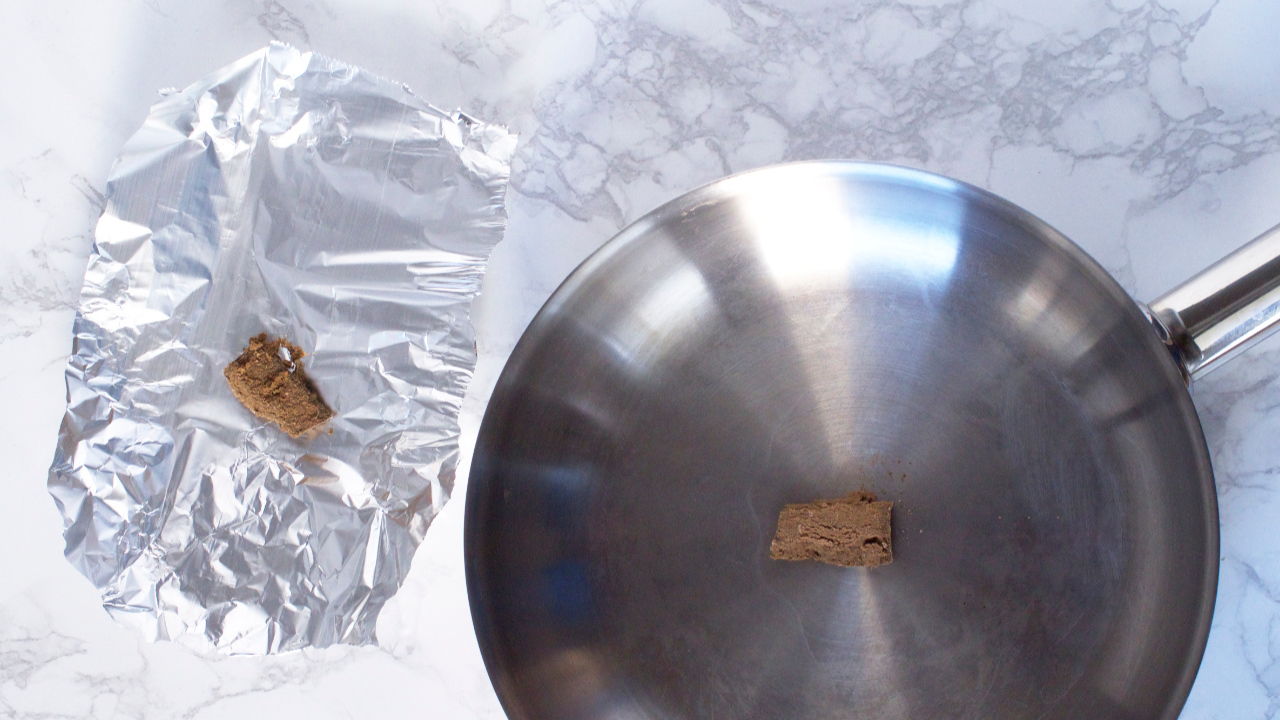 As for durians, it is best to store the flesh in an air-tight container. For extra caution, I will then place the container into a ziplock bag. The smell of durians is overpowering and may even cause other food in the refrigerator to absorb its pungent smell. This will change the flavour of the food.
Do you have other funny stories to share about our favourite food? If you have not eaten the above-mentioned food before, I hope it did not deter you from trying them out.