Mid-Autumn Festival only comes once annually. They usually taste sweet and sometimes savoury. The skin can be either light and flaky or thin and dense. The latter is comparable to the dough of a gingerbread cookie.
When it comes to its filling, you can find tasty and sweet bean paste or nuts in it. There are many other mooncake fillings that can be either traditional or modern.
Since it's a yearly affair, you must not miss it! Mooncakes taste the best when you are eating with family and friends. They taste even better if they are homemade!
What is mooncake?
Mooncake refers to a traditional Chinese baked good. It comes in a circular shape, representing the full moon, although modern mooncakes are shaped in squares too. Historically, this special day is the day to worship the moon for bountiful harvests. Along with mooncakes, families will gather to enjoy the full moon. Usually, mooncakes are gifted to family, friends or business partners to celebrate the festival. They are usually packed in beautiful packaging such as boxes or in paper bags.
Countries like Singapore, Malaysia and Indonesia celebrate this festival in their own ways. However, most of the people hang up lighting and lanterns in order to celebrate this joyous occasion.
So many types, which to try first?
Flaky or dense? Baked or unbaked? These could be the questions you may have when deciding on the types of mooncakes to try. Here's the top 3 most popular mooncakes you can easily find during the Mid-Autumn festival.
Sweet lotus fillings with shiny pastry skin
This traditional mooncakes are usually filled with sweet lotus fillings and lotus seeds. Sometimes, there may even be a salted egg yolk filled in the center. Its shiny pastry skin definitely blends in well with the sweetness of the fillings.
Easily a favourite by many, this is one of the special mooncakes you must definitely indulge! Since mooncakes are generally expensive, you may wish to try your hand at making them by following our recipe.
Snow ice mooncake or crystal mooncake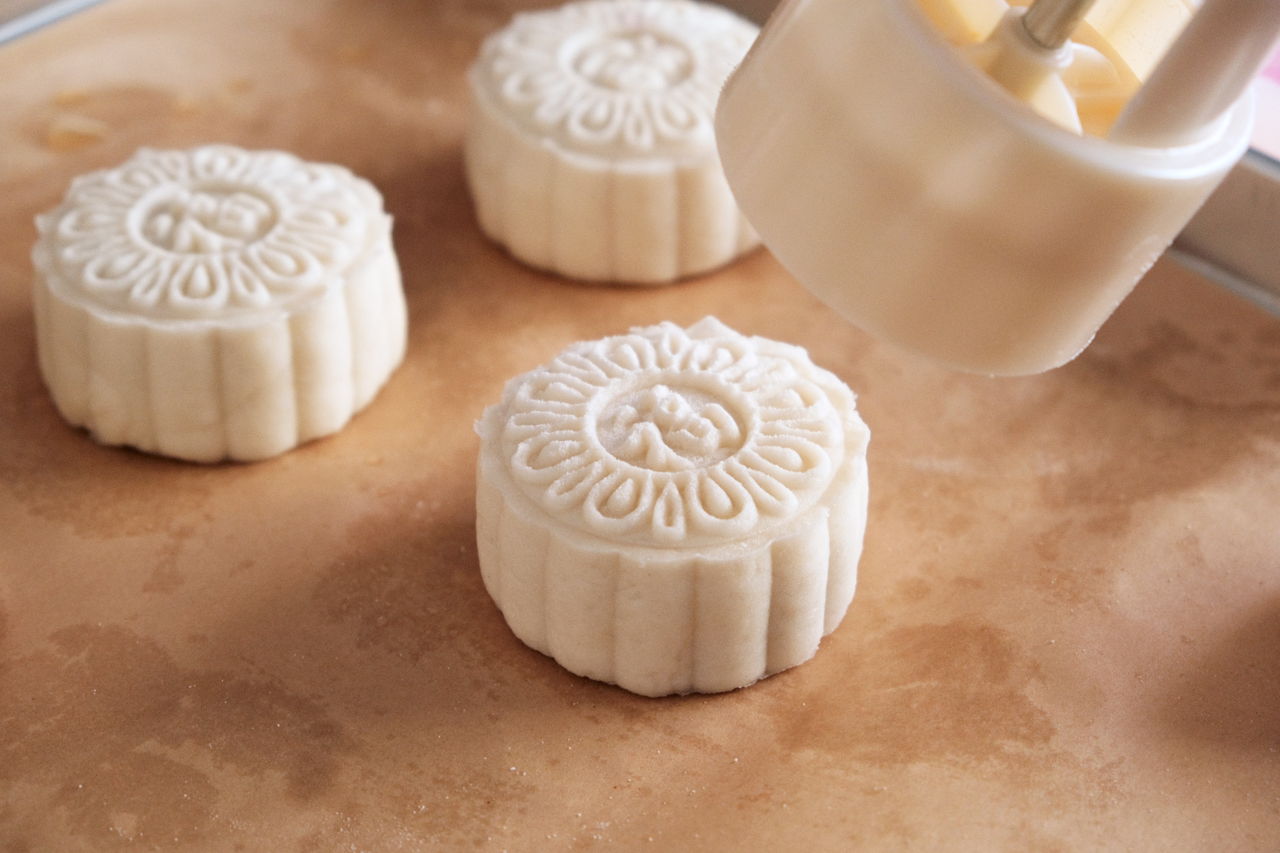 If you wish to search for mooncakes that are special and different than traditional ones, you must certainly try out this version. This is an easy recipe to create soft mochi-like texture skin mooncakes with any filling of your choice. It only uses 4 ingredients! What are you waiting for? This recipe is perfect for your own consumption or even as a gift for family, relatives and friends!
Doll biscuits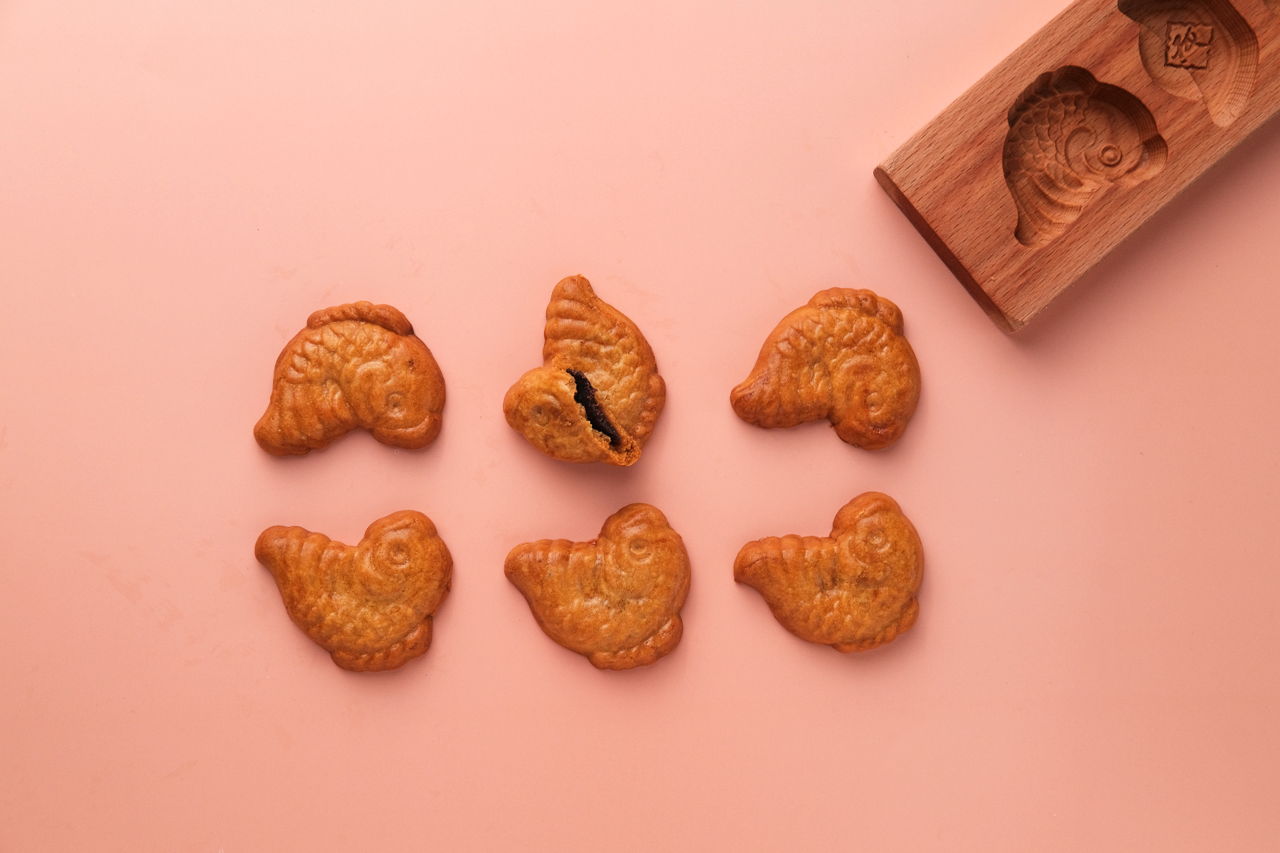 These perfect golden, shiny and soft mooncake biscuits are so yummy and delicious! Unlike the traditional baked mooncakes, these biscuits are also made without filling and are much thicker, similar to a gingerbread.
These are usually shaped into little piglets and thus, also known as piggy biscuits. Over the years, they are shaped into other shapes such as butterfly, goldfish or Buddha besides others. This recipe guarantees some really moist and delicious mooncake biscuits.
Which is your favourite? Will you be trying any mooncake recipes we have here?