Zwilling Wood Chips (Beech)
TWIN Specials
Buy New in Singapore
SGD 19.90
Free delivery above SGD 200
Ships from our warehouse in Singapore. All prices for items sold on Nyonya Cooking are inclusive of GST.
---
ZWILLING wood chips can be used with the ZWILLING TWIN® Specials smoking set to smoke meat, fish, seafood and vegetables at home. It is must-have for smoked food lovers as the wood chips give out a wonderful aroma and it gives more depth to the flavour of the meal.
Wood chips work hand in hand with the smoking set to smoke ingredients such as meat, vegetables, fish and other seafood. Smoking as one of the oldest preservation methods, combines the effects of salting, drying, heating and smoking to create a dish with wonderful flavours. Smoked food not only lasts longer but it is also very healthy and is low in calories and fat. Dishes you can try for smoked food are like smoked duck, pork or even salmon.
In a plastic tub with a 100 g capacity, the chips are made from beechwood and are produced specially for use with the Zwilling smoking set. They are known to give a delicate aroma and they don't give off any noxious fumes, meaning food can even be smoked in your kitchen.
To use the wood chips, heat up the Zwilling smoking set at the highest temperature until water droplets are evaporated in a hiss. Then, reduce the heat to medium temperature and add 2 tablespoons of wood chips. For a more intense flavour, use 3 tablespoons of wood chips. Then, proceed with smoking your food at medium temperature and lower the heat when pot is fully heated.
---
Package Contents
Wood Chips
---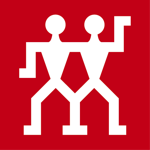 About Zwilling
The Zwilling brand has been synonymous with high-quality products since 1731 and is one of the world's oldest brands. Offering customers the very best kitchen and beauty products has always been Zwilling's passion. Zwilling works together with renowned designers, who share Zwilling's values and visions. The broad-based product range offers products for contemporary home kitchens—from knives and pots to frying pans, flatware and kitchen gadgets.
Product Reviews
Wood Chips (Beech) has not been reviewed by the community yet. Be the first to purchase and tell us your opinion.