Zwilling Wok Steamer Insert, 32 cm
ZWILLING Plus
Buy New in Singapore
SGD 99.80
Free delivery above SGD 200
Ships from our warehouse in Singapore. All prices for items sold on Nyonya Cooking are inclusive of GST.
---
Steaming is a gentle technique usually used to cook vegetables. Steaming helps vegetables retain their shape, colour and flavour and since food does not come into contact with water, it is also a better way of preserving essential vitamins.
This steamer insert for the 32 cm ZWILLING® Plus wok is made from stainless steel and has a high-gloss finish and handles. Since the handles stay cool as you cook, the insert can be easily removed from the wok at any time.
Fill your wok with water or vegetable stock and place vegetables or other food into the steamer insert. A lid can be used to stop heat or steam from escaping. This steamer insert can also be used in Asian cuisine to prepare fish, meat or noodles. The stainless steel warms the food up gently so that vegetables retain their natural flavour. Steaming is also a healthy way of cooking as no fat is required.
The insert is also very easy to clean after use as its smooth surface is easy to care for and dishwasher safe. With the ZWILLING® Plus steamer insert, healthy food, including fish and vegetables, can be prepared in an instant while locking in the vitamins: no kitchen is complete without one.
Please note wok is not included.
High-quality 18/10 stainless steel finish, hygienic and neutral in taste
Fits all ZWILLING 32 cm woks
---
Package Contents
1 Wok Steamer Insert
---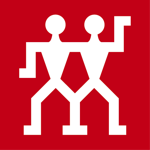 About Zwilling
The Zwilling brand has been synonymous with high-quality products since 1731 and is one of the world's oldest brands. Offering customers the very best kitchen and beauty products has always been Zwilling's passion. Zwilling works together with renowned designers, who share Zwilling's values and visions. The broad-based product range offers products for contemporary home kitchens—from knives and pots to frying pans, flatware and kitchen gadgets.
Product Reviews
Wok Steamer Insert, 32 cm has not been reviewed by the community yet. Be the first to purchase and tell us your opinion.