Zwilling TWINSHARP Select, 195 mm
Buy New in Singapore
SGD 128.00
Free delivery above SGD 200
Ships from our warehouse in Singapore. All prices for items sold on Nyonya Cooking are inclusive of GST.
---
The TWINSHARP Select knife sharpener is equipped with two modules to give optimal results and rejuvenate your knives. The sharpener is made of stainless steel for robustness and durability, and looks appealing. The individual modules are simple and uncomplicated to use.
The first is designed to gently remove minor blemishes on the blade's cutting edge. The second smooths the cutting edge to give it a long-lasting sharpness. The knife is then ready to help you effortlessly carry out your kitchen cutting tasks with precision.
The sharpener is specially designed for both left and right handed users and is therefore ideal for use by any family member. With the TWINSHARP Select from ZWILLING, it's easy to keep your knives sharp.
The stainless steel and ceramic discs enable simple and safe sharpening. Rough and fine honing is possible.
Non-slip rubber feet ensure a secure footing.
Suitable for right- and left-handers.
The cutting angle of approx. 35° is pre-set.
Suitable for all knifes with a smooth cutting edge.
---
Package Contents
1 TWINSHARP Select
---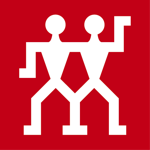 About Zwilling
The Zwilling brand has been synonymous with high-quality products since 1731 and is one of the world's oldest brands. Offering customers the very best kitchen and beauty products has always been Zwilling's passion. Zwilling works together with renowned designers, who share Zwilling's values and visions. The broad-based product range offers products for contemporary home kitchens—from knives and pots to frying pans, flatware and kitchen gadgets.
Product Reviews
TWINSHARP Select, 195 mm has not been reviewed by the community yet. Be the first to purchase and tell us your opinion.