Zwilling Stock Pot
TWIN Nova
Buy New in Singapore
SGD 99.80
Free delivery above SGD 200
Ships from our warehouse in Singapore. All prices for items sold on Nyonya Cooking are inclusive of GST.
---
Specifications
Wenn Sie oft Gäste in größerer Runde empfangen oder für Ihre gesamte Familie kochen, benötigen Sie das passende Handwerkszeug. Der sechs l fassende Kochtopf aus der Serie TWIN® Nova der Qualitätsmarke ZWILLING eignet sich perfekt zum Zubereiten von Kartoffeln, Fleisch und Gemüse.
Auch für die Zubereitung von Suppen oder Eintöpfen kann der Topf zum Einsatz kommen. Seine klare Formgebung und seine edle Optik aus kratzunempfindlichem Edelstahl machen ihn zu einem Schmuckstück, der das Kochen zu einem Vergnügen macht.
Der transparente, gut schließende Glasdeckel ermöglicht es Ihnen, Ihre Speisen jederzeit im Blick zu haben, ohne Hitze zu verlieren. Der Kochtopf mit 6,0 l Fassungsvermögen hat einen Durchmesser von 24 cm. Er besitzt einen gefalteten Rand, der punktgenaues Ausgießen ermöglicht. Sein Boden ist zudem mit einem Aluminiumkern ausgestattet, der für gleichmäßige Wärmeverteilung sorgt. Durch diese gelungene Synthese aus Qualität, Funktionalität und edlem Design bereiten Sie Ihre Mahlzeiten mit Freude zu und versorgen mit Leichtigkeit mehrere Gäste.
Hochwertige 18/10 Edelstahloberfläche, hygienisch und geschmacksneutral
SIGMA Classic Sandwichboden
Sehr gute Wärmespeicherung und Wärmeverteilung
Induktionsgeeignet
---
Package Contents
1 Stock Pot, 1 Glass Lid
---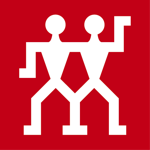 About Zwilling
The Zwilling brand has been synonymous with high-quality products since 1731 and is one of the world's oldest brands. Offering customers the very best kitchen and beauty products has always been Zwilling's passion. Zwilling works together with renowned designers, who share Zwilling's values and visions. The broad-based product range offers products for contemporary home kitchens—from knives and pots to frying pans, flatware and kitchen gadgets.
Product Reviews
Stock Pot has not been reviewed by the community yet. Be the first to purchase and tell us your opinion.