Zwilling Steamer, 24 cm
ZWILLING Moment
Buy New in Singapore
No Price Available
Free delivery above SGD 200
Ships from our warehouse in Singapore. All prices for items sold on Nyonya Cooking are inclusive of GST.
---
Dieser Dämpfeinsatz mit 24 cm Durchmesser von ZWILLING® Moment macht es Ihnen einfach, gesund und vitaminreich zu kochen. Er passt zu dem 6l Kochtopf aus dieser Serie und so bereiten Sie ganz einfach schonend gegartes Gemüse oder Fisch zu, die voller Nährstoffe und Vitamine sind.
Der Dämpfeinsatz besteht aus hochwertigem 18/10-Edelstahl. Zwei ergonomische Griffe erleichtern das Einsetzen in den passenden Topf und das wieder Herausnehmen. Auch der Deckel des Topfes kann einfach auf den Dämpfeinsatz gesetzt werden und ihn dicht verschließen.
In Verbindung mit Töpfen der ZWILLING® Moment Serie können Sie mit diesem Dämpfeinsatz einen einfachen Beitrag zur gesunden Ernährung und zum energiesparenden Kochen leisten. Der matt satinierte Edelstahl ist dabei kratzunempfindlich und spülmaschinengeeignet. Kochen mit dem Dämpfeinsatz – mit Zwilling bereiten Sie köstliche und gesunde Speisen voller Aroma zu.
Hochwertige 18/10 Edelstahloberfläche, hygienisch und geschmacksneutral
---
Package Contents
1 Steamer
---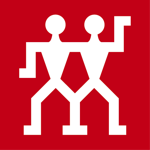 About Zwilling
The Zwilling brand has been synonymous with high-quality products since 1731 and is one of the world's oldest brands. Offering customers the very best kitchen and beauty products has always been Zwilling's passion. Zwilling works together with renowned designers, who share Zwilling's values and visions. The broad-based product range offers products for contemporary home kitchens—from knives and pots to frying pans, flatware and kitchen gadgets.
Product Reviews
Steamer, 24 cm has not been reviewed by the community yet. Be the first to purchase and tell us your opinion.